How Will Inflation Effect Real Estate?
Posted by Paul Sian on Thursday, January 13, 2022 at 9:15 AM
By Paul Sian / January 13, 2022
2 Comments

How Inflation Will Effect Real Estate
Inflation numbers have been steadily increasing month over month in 2021 which ends up making things more expensive for everyone. Those increased costs do find their way into real estate as well. The causes of inflation include supply chains that are clogged up, extra money floating around chasing fewer goods, cost of supplies going up and more. This article looks at how inflation will impact real estate homeowners, buyers, sellers and investors.
What Is Inflation?
Wikipedia defines inflation as "In economics, inflation refers to a general progressive increase in prices of goods and services in an economy. When the general price level rises, each unit of currency buys fewer goods and services; consequently, inflation corresponds to a reduction in the purchasing power of money." Goods and services that relate to housing include lumber, paint, windows, carpet, the labor to install/maintain all of those items and more. The price of a new home will cost more to build as the costs for the parts of the home and the labor to put it together increase. Existing home prices can also increase with inflation because of cost to maintain them, update them or the cost to replace them is up as well.
While the official inflation rate for 2021 was 7%, not everything goes up by the same amount. That 7% number is based on different items that have different weighting in the inflation index. That means certain things are counted less and certain things are counter more towards the average inflation rate even though they may be individually inflating at different rates. Many real estate markets around the US had their housing inflate at much higher rates than 7%.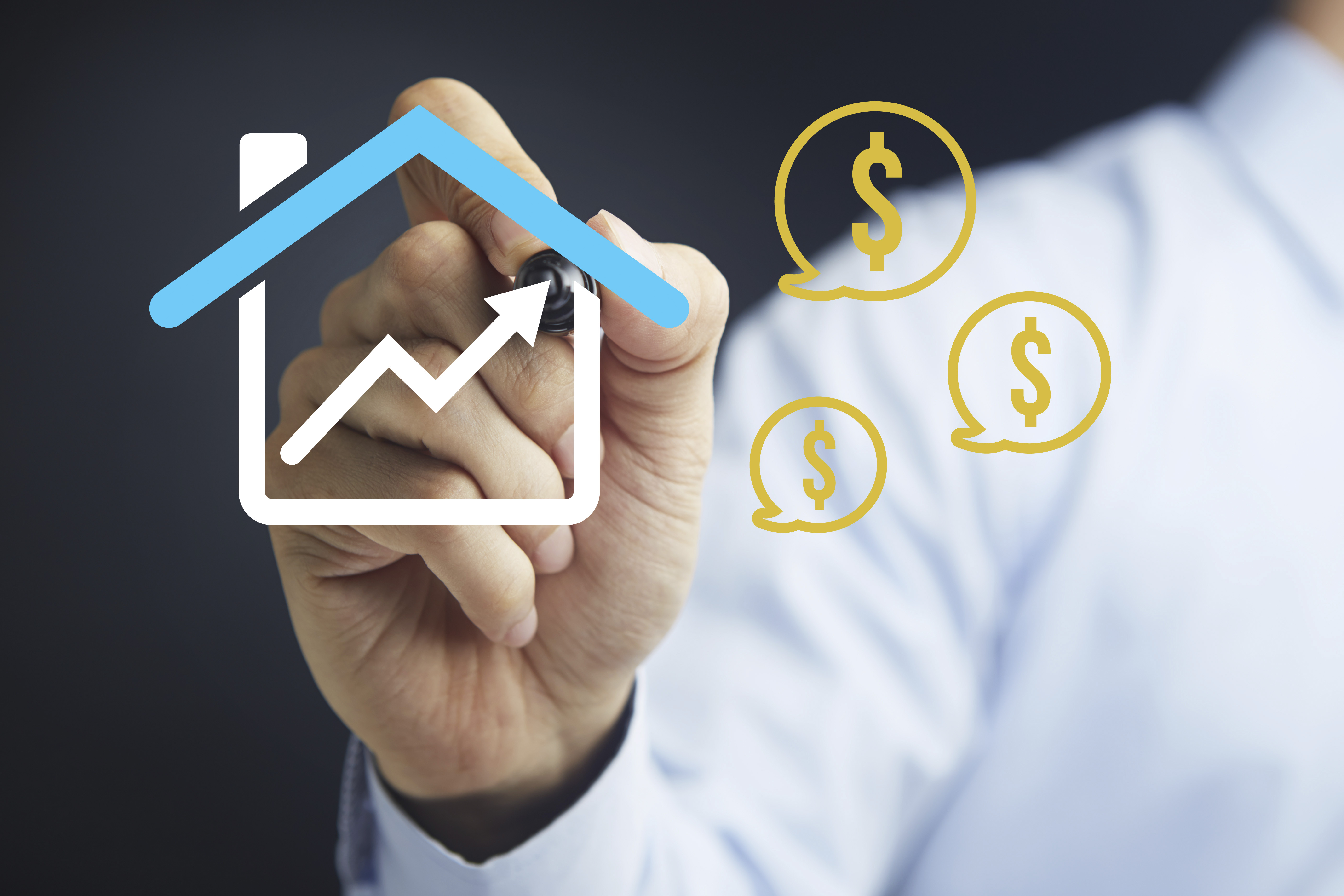 Inflation and Buying a Home
As the price of homes rise if a buyer's income does not also rise then they are able to afford less of a home in terms of dollar value. Even if their income does rise along with inflation the price of housing has been going up higher than the rate of inflation in many areas. Add to that the cost of other goods and services and buyers on their own may choose to buy lower than they are approved to buy to make sure their budget does not get squeezed.
The Federal Reserve (Fed) in order to control high inflation has the ability to raise interest rates and Fed Officials have stated that the Fed plans to raise interest rates three times in 2022. Some are even expecting the Fed to raise rates at least four times during 2022 in order to make sure inflation is indeed brought in line with expectations. While mortgage interest rates are not set by the Fed the rates can go up or down based on how the Fed is moving the federal funds interest rate.
The Fed can buy mortgage backed securities (MBS), which are basically a number of mortgages rolled into one package and sold to an investor so they have an investment that provides an income stream. By buying those securities the Fed can help keep mortgage rates down. If lenders cannot sell forward the mortgages they provide they will need to raise rates in order to find an investor who will buy it. By being the buyer of last resort, the Fed can help keep mortgage rates down.
With inflation running high the Fed also can back off from purchasing MBS which can cause mortgage rates to increase. As mortgage rates increase buyers are able to afford less home since the principal and interest portion of the mortgage will be higher resulting in a higher monthly payment. This could put downward pressure on housing prices which could help bring the rate of inflation down as well.
Inflation and Selling A Home
With inflation running high the cost of getting a home ready for sale will cost more than last year and may take longer if items are not available right away. Things like windows, doors, lumber, appliances are in short supply. This means if you need to get the home ready prior to selling the time to do so is now if the plan is to sell the home in the spring. The longer one waits the chance of getting the home ready in time for the peak selling season will be harder.
Pricing of a home may play a bigger factor with buyers than last year. Last year with limited inventory of homes available for sale, eager buyers, and low mortgage interest rates meant buyers snapped up homes for more than the asking price. If the Fed slows down on their purchases of MBS thus allowing mortgage interest rates to rise buyers will have to be a little choosier with their home selection in order to make sure it fits their budget. With anticipation of the rise in mortgage interest rates home buyers may be ready to make the move now while rates are still low in hopes of locking in low rates for a 30-year time frame. So there may be a last minute rush of buyers before things slow down if interest rates do rise.
Inflation and Real Estate Investing
Real estate investors love it when their investment property goes up in value. On the other hand inflation in the cost of things that investors need to use to improve and/or update their investment will eat into the cash flow. When inflation is up then the cost of labor also goes up which can put a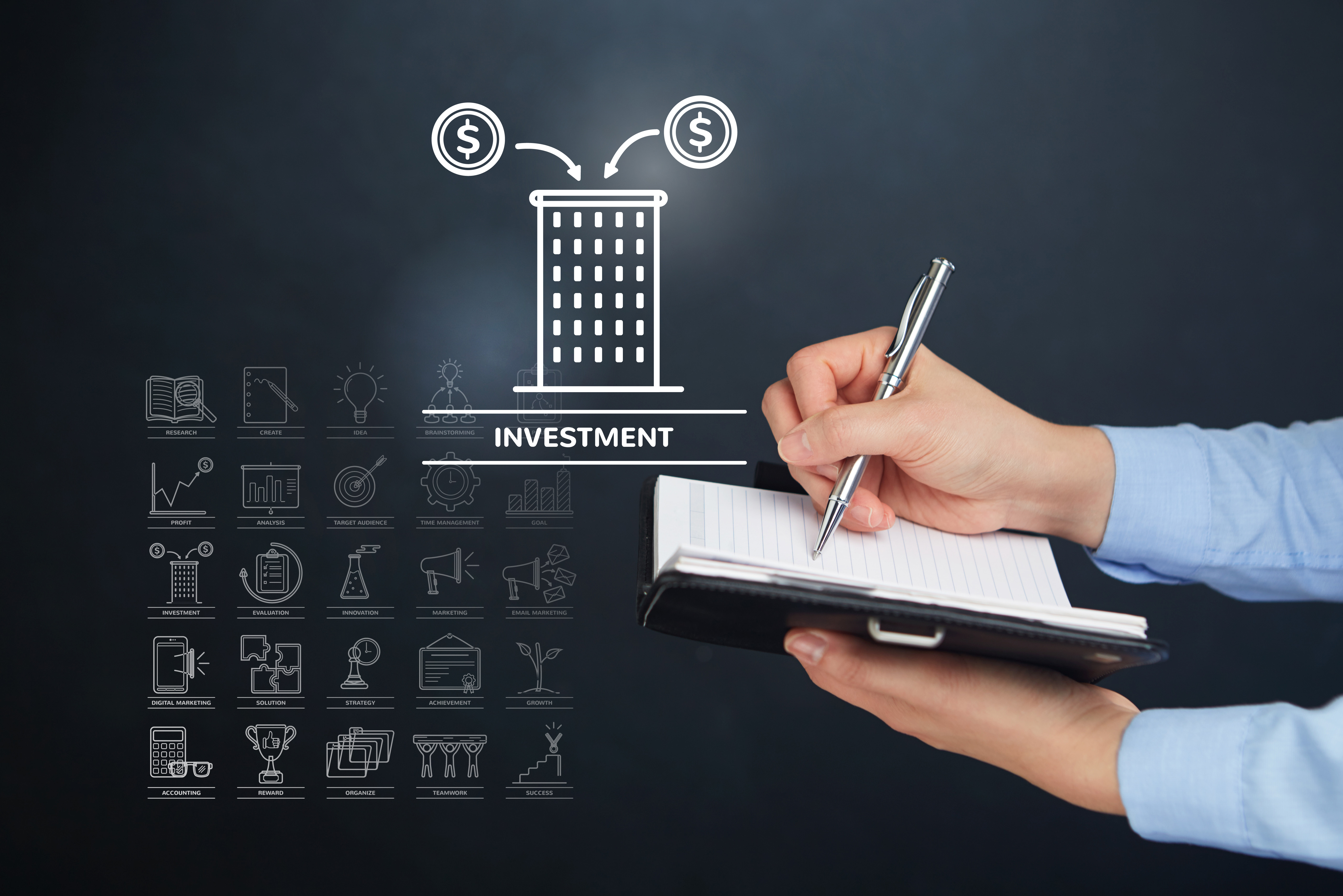 further crunch on cash flow.
Supply chains are certainly having their struggles in part due to the pandemic, shipping issues, labor issues and more. Broken windows cannot get replaced as quickly, parts for HVAC systems may take longer to obtain meaning relying on inefficient methods of heating and cooling a building. Vacant units may sit vacant for longer due to being unable to get the needed supplies to get those units rent ready.
Real estate investors do have the ability to raise rents on their tenants depending on lease terms (and assuming no rent controls) and rising rents all around the US also are included in the inflation numbers. Real estate investment owners can raise rents to what the market will bear. If tenants are not willing to pay the asking rent then the owners need to decide if the condition of their units need to be updated or rent needs to be reduced to bring in a tenant. Whether the tenant is a commercial or residential renter, similar rules apply.
Final Thoughts
Inflation is at 40-year highs as of the writing of this article, whether it remains high and for how long only time will tell. Whether one is buying or selling real estate to live in or invest in inflation will impact them in a number of different ways. Higher interest rates may slow down the buying and selling of real estate as buyers and sellers find things to be more expensive.
Additional Resources
Calculating Debt to Income Ratio - When buying a home an important number considered by mortgage lenders is the debt to income ratio. Home buyers need to understand how the number is obtained so they can work on making sure their debt to income ratio meets lender requirements.
Tips For Challenging Property Valuation - When property values go up so can the taxes paid to the local governments. There may be cases though where the true value of a home may not be accurate and the homeowner could save some money by challenging the valuation.
Budgeting For A Home Renovation - Now more than ever it is important to properly budget for a home renovation. With inflation as high as it is and supplies running low the total cost might be quite different than when a homeowner starts out with.
About the author: The above article "How Will Inflation Effect Real Estate?" was provided by Luxury Real Estate Specialist Paul Sian. Paul can be reached at paul@CinciNKYRealEstate.com or by phone at 513-560-8002. If you're thinking of selling or buying your investment or commercial business property I would love to share my marketing knowledge and expertise to help you. Contact me today!
I work in the following Greater Cincinnati, OH and Northern KY areas: Alexandria, Amberly, Amelia, Anderson Township, Cincinnati, Batavia, Blue Ash, Covington, Edgewood, Florence, Fort Mitchell, Fort Thomas, Hebron, Hyde Park, Indian Hill, Kenwood, Madeira, Mariemont, Milford, Montgomery, Mt. Washington, Newport, Newtown, Norwood, Taylor Mill, Terrace Park, Union Township, and Villa Hills.