What To Know About The Real Estate Residential Property Disclosure Form
Posted by Paul Sian on Thursday, January 21, 2016 at 4:49 PM
By Paul Sian / January 21, 2016
2 Comments

Residential Property Disclosure Form
Most residential homes when put up for sale must have a residential property disclosure form filled out disclosing the known conditions of the property. Many residential disclosure forms require the disclosing of not only conditions that are in existence now but also conditions that have happened in the past and have been repaired. Some state disclosure forms (like Ohio) set a limit of 5 years for reporting past issues, so if it happened 5 years or more prior and has been repaired you may not have to disclose it now. Always use the property disclosure form created by your state government as it will contain state specific items that forms from other states may not cover.
The property disclosure form is not a warranty or guarantee for the things disclosed. Instead it is simply notifying buyers of issues and then it is up to the buyers to decide whether they wish to purchase the home or not. Improper disclosure or lack of disclosure can result in a lawsuit where the seller may be forced to pay damages to the buyer or even worse the seller can be forced to take back the property and make the buyer whole monetarily.
Actual Knowledge Requirements in Disclosure
When filling out the property disclosure form you should answer based on your actual knowledge of the conditions in the home. What this means is that you personally know of an issue that is present or has happened in the past. So if your basement sump pump failed a year ago and the basement flooded as a result this would be required to be put on the property disclosure form. Now on the other hand if a neighbor mentioned that he had heard your house or perhaps a neighbor's house flooded 7 years ago (before you even owned the home) that usually does not need to be included on the disclosure form unless you know for a fact it did happen in the home you now own. A neighbor telling you with some uncertainty as to which home it happened to does not put any obligation on you to disclose since you there is no certainty as to which home it happened to or even if it in fact did happen.
How to Fill Out The Property Disclosure Form
Each state has its own form and you should be using the form for the state the property is located in. You should answer questions to the best of your knowledge. That does not mean you have to have a home inspection or have professional contractors out to evaluate the home, but if you do and they inform you of some issue then you will need to disclose that if it is asked about on your state form. Even if it is not asked about on your state form it may be advisable to disclose if that information would impact a buyers decision to purchase your home. When in doubt talk to a real estate attorney and get their legal opinion to be safe.
Most of the disclosure forms will be similar in that they ask for the type of water supply to the home and the type of sewage system (public sewer system, septic, leach field etc.). The disclosure forms also should ask about the interior and exterior parts of the home. Especially important questions to answer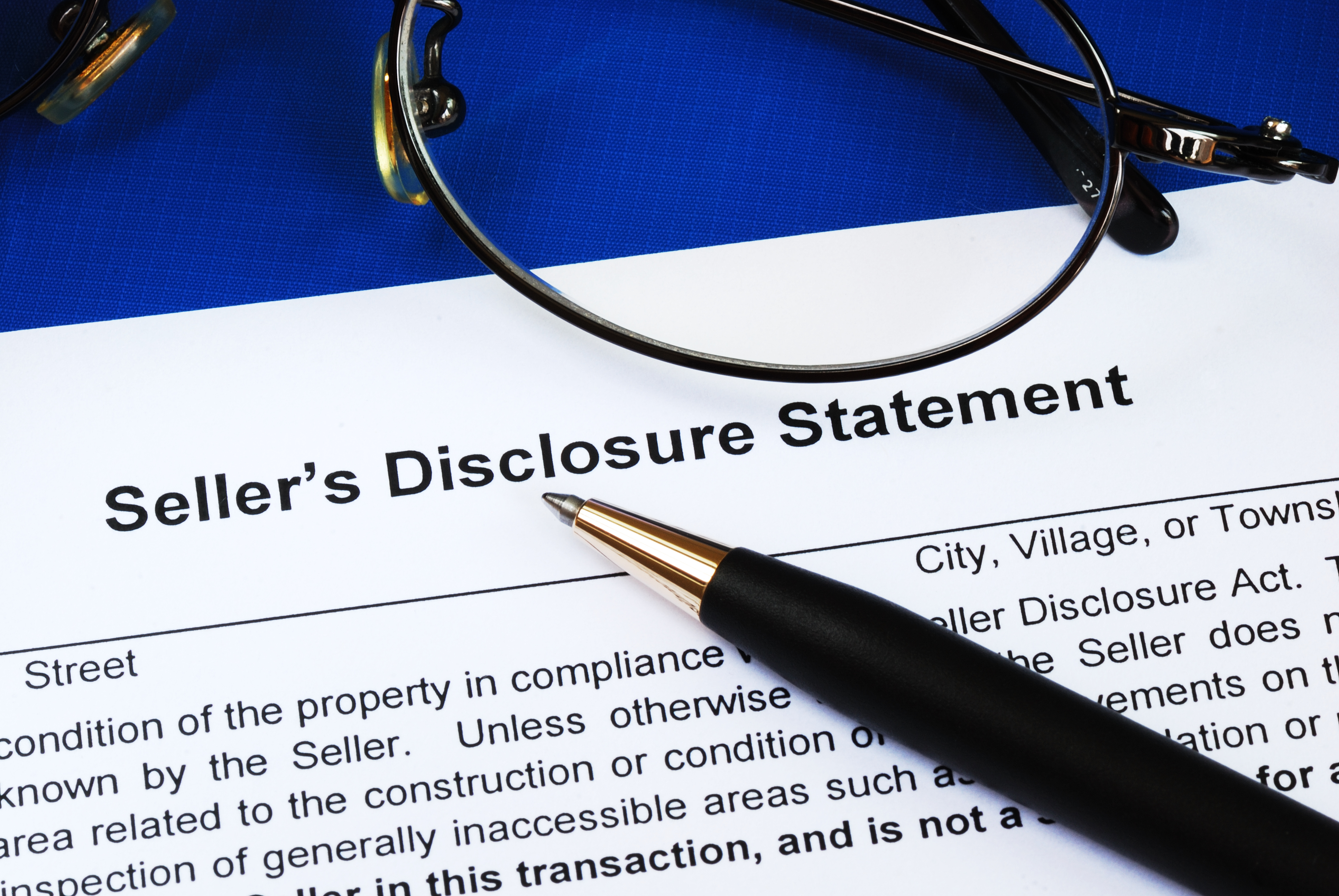 relate to water intrusion, lead paint, asbestos, radon, termites, foundation problems, condition of the major mechanical systems of the home (electrical, HVAC, appliances etc). If your state form provides for it and you truly don't know about certain systems or conditions Unknown is an acceptable answer. Answering unknown to every question when you have lived in the home for more than a few years and you will raise red flags in the buyers mind. So only answer Unknown if that is truly the case.
The disclosure form may also ask about zoning, flood plain, homeowners associations, boundary disputes and environmental issues on the property being sold. Answering unknown for these items is also okay if you truly don't know. Be careful though, if you may know of an issue affecting a neighboring property that could affect yours. In those situations you may be treated as having knowledge where something on a neighboring property could affect yours. It is better to disclose in that situation then to be sued for not disclosing later on. If in doubt seek legal help.
When You May Not Need To Fill Out The Property Disclosure
If you happen to inherit a house and never lived in it you may be exempt from filling out the property disclosure form. Since you have not lived in the home you have no basis with which to fill out the property disclosure form and therefore filling it out would make no sense. This does depend on the law of the state in which you are located so it is best to speak with a real estate attorney or a local real estate agent to know what is required of you. Now if you did have some actual knowledge of certain issues with the home then you should fill out the parts of the property disclosure that are related to what you know.
What Can Happen If You Fail To Disclose
Fail to disclose a certain issue like a bad or leaking foundation or making an improper disclosure where you tell only half of the matter like there was flooding in the basement but you neglected to mention the mold issues as a result of the flooding can lead you down the path of a lawsuit. In one extreme case where the seller failed to disclose that the home was subject to flooding and due to the HVAC vents being in the area where flooding (crawlspace area) happened any time it would rain the buyer could hear a gurgling sound throughout the vents of the house. Upon close inspection the buyer's contractor found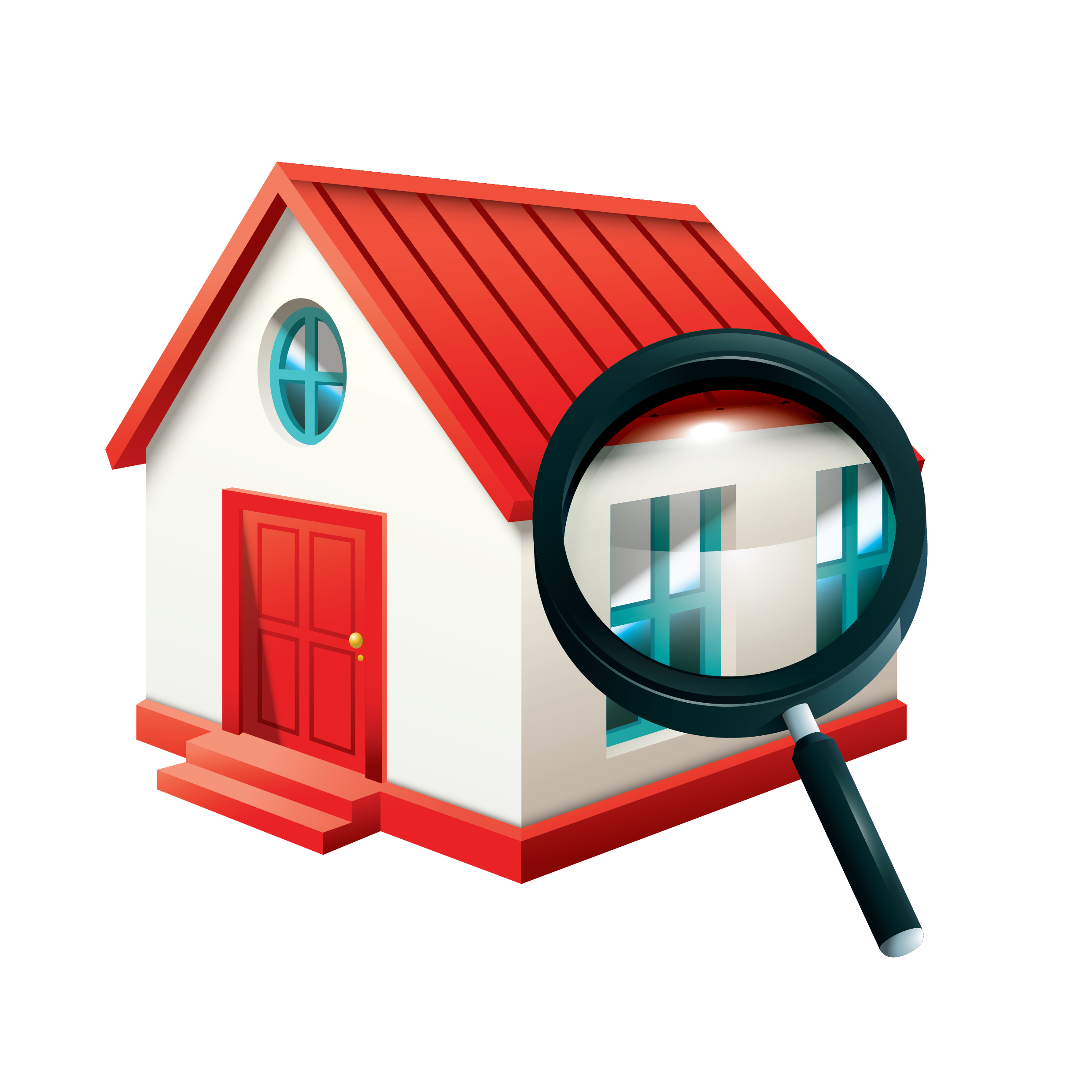 the flooding issue. The buyer promptly sued the seller for failure to disclose the flooding issue. The court found that the seller had knew about the flooding issue and as a result forced the seller to return all money the buyer paid to them and to take the home back in their name. The buyer was also awarded punitive damages to compensate them for their expenses incurred in moving into and out of the home. Moral of the story is to disclose what you know as hiding it can only come back to haunt you later on.
Bottom Line
The residential property disclosure form is an important form to fill out and required by law in many states. Make sure you fill out the form correctly and to the best of your knowledge so that buyers have full awareness of any issues with the home. Failing to properly fill out the form could result in costly lawsuits that may even undo your home sale.
Additional Resources
About the author: The above article "What To Know About The Real Estate Residential Property Disclosure Form" was provided by Paul Sian. Paul can be reached at paul@cincinkyrealestate.com or by phone at 513-560-8002. With over 10+ years experience, if you're thinking of selling or buying, I would love to share my marketing knowledge and expertise.
I service the following Greater Cincinnati, OH and Northern KY areas: Alexandria, Amberly, Amelia, Anderson Township, Cincinnati, Batavia, Blue Ash, Covington, Edgewood, Florence, Fort Mitchell, Fort Thomas, Hebron, Hyde Park, Indian Hill, Kenwood, Madeira, Mariemont, Milford, Montgomery, Mt. Washington, Newport, Newtown, Norwood, Taylor Mill, Terrace Park, Union Township, and Villa Hills.