What Causes A Home To Appreciate or Depreciate In Value?
Posted by Paul Sian on Thursday, May 25, 2017 at 7:00 AM
By Paul Sian / May 25, 2017
Comment

What Causes A Home To Appreciate or Depreciate In Value?
There are many factors that can affect the value of a home. Some factors can cause a home's price to increase in value whereas other factors can cause the value to go down. The factors that affect home value are not always internal to the home, external factors can also have dramatic impacts on a home value just as internal factors can. By knowing and understand what factors can impact the value of a home, homebuyers and home sellers can better position themselves in the real estate market for success.
External Factors That Can Affect The Value Of A Home
The National and State Level Economy
When the economy at the national and state level are running great the values of homes have a tendency to increase. With more people employed and with more access to credit there will be more homebuyers ready to move into a home. As a result this will have an upward effect on home prices. Now just because the national economy is strong does not mean the state or local economy will be strong as well. If a large local employer decides to move their operations to another area along with all the employees who work there that will result in many of those employees wanting to sell their home at the same time which can depress the price of homes in the area.
When the national and local economies are down due to recession or some other factors that will put downward pressure on the value of homes. Lower employment and lower access to credit means fewer people will be able to afford to buy a home or be willing to sell their current home to buy a bigger home. Just as mentioned above the local economy does not always move the same way the national economy does. Due to local economic activity the local economy may experience a boom while the rest of the nation as a whole is in a slowdown. This is why real estate is commonly said to be about "location, location, location". The location of real estate means home prices are different in different parts of the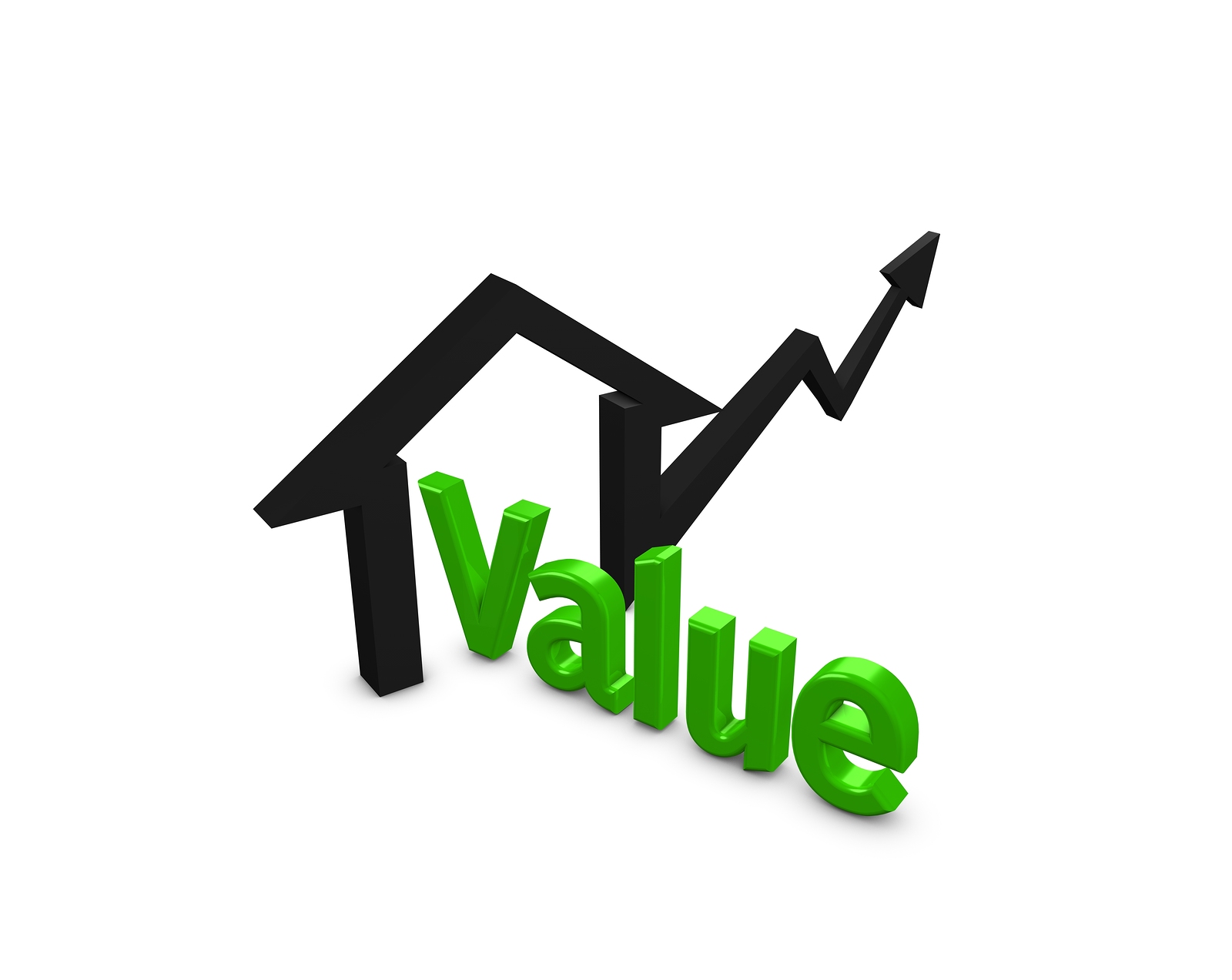 nation as well the changes in pricing also are different. Different areas will experience greater or lesser changes in value based on the local economy. Due to these local variations having a local real estate expert to navigate you through the market is a smart more.
Taxes
Taxes are one of the certainties in life that everyone has to deal with. Taxes also have a direct impact on the value of homes in multiple ways. High property taxes as well as high income and sales taxes impact home prices negatively to a certain point. Where the higher taxes provide an increase in services for residents those taxes could instead result in somewhat of an increase in property values. If the taxes are used to maintain roads, maintain public parks, libraries, schools and city services then the taxes may to a certain point help maintain and/or increase property values due to the public's demand for those services and a desire to live in areas with those services.
Where the local tax base is used to fund exemplary schools the homes located within that school district will on the whole be more desirable than other areas where schools are not as well funded by the tax base. Better schools means higher demand from families with children of schooling age who are willing to pay a premium to live in those school districts. Other community amenities such as parks, public libraries, swimming pools, recreation areas and more lead to higher resident satisfaction and as a result more demand for homes in that area which means homes are valued higher as well.
Zoning Laws
Zoning laws can have major impacts on the values of homes. Where local zoning ordinances keep tightly controlled boundaries for residential, commercial, and industrial space home values will remain stable and increase as the overall market increases. Where zoning is not as tightly controlled such as allowing industrial zoning uses right next to residential uses the property values can suffer as well. Also where residential zoned uses are allowed to be set up next to industrial or agriculture uses those home values will not be able to appreciate as much compared to similar homes established in areas where zoning uses are more tightly controlled.
Internal Factors That Can Affect The Value Of A Home
Home Improvements
Home improvements can be a double edged sword. Some home improvements will improve the value of a home, whereas other home improvements may improve the value of a home over a long term or can actually result in a decrease in value. An example of a home improvement that can decrease value is a pool installed in a non-luxury home in Kentucky or Ohio. The weather and full four seasons in these states means a pool cannot be used fully for more than a couple of months per year. A pool heater may extend the usage of the pool time but the expense is also increased through higher energy costs which may make sense for a luxury home but for non-luxury homes becomes more of a detriment.
Home improvements on the other hand that include updates to outdated fixtures, finishes, appliances and floor plans can help a home retain or even increase value by making the home better than neighboring homes. While home values in general stay within a certain range associated with their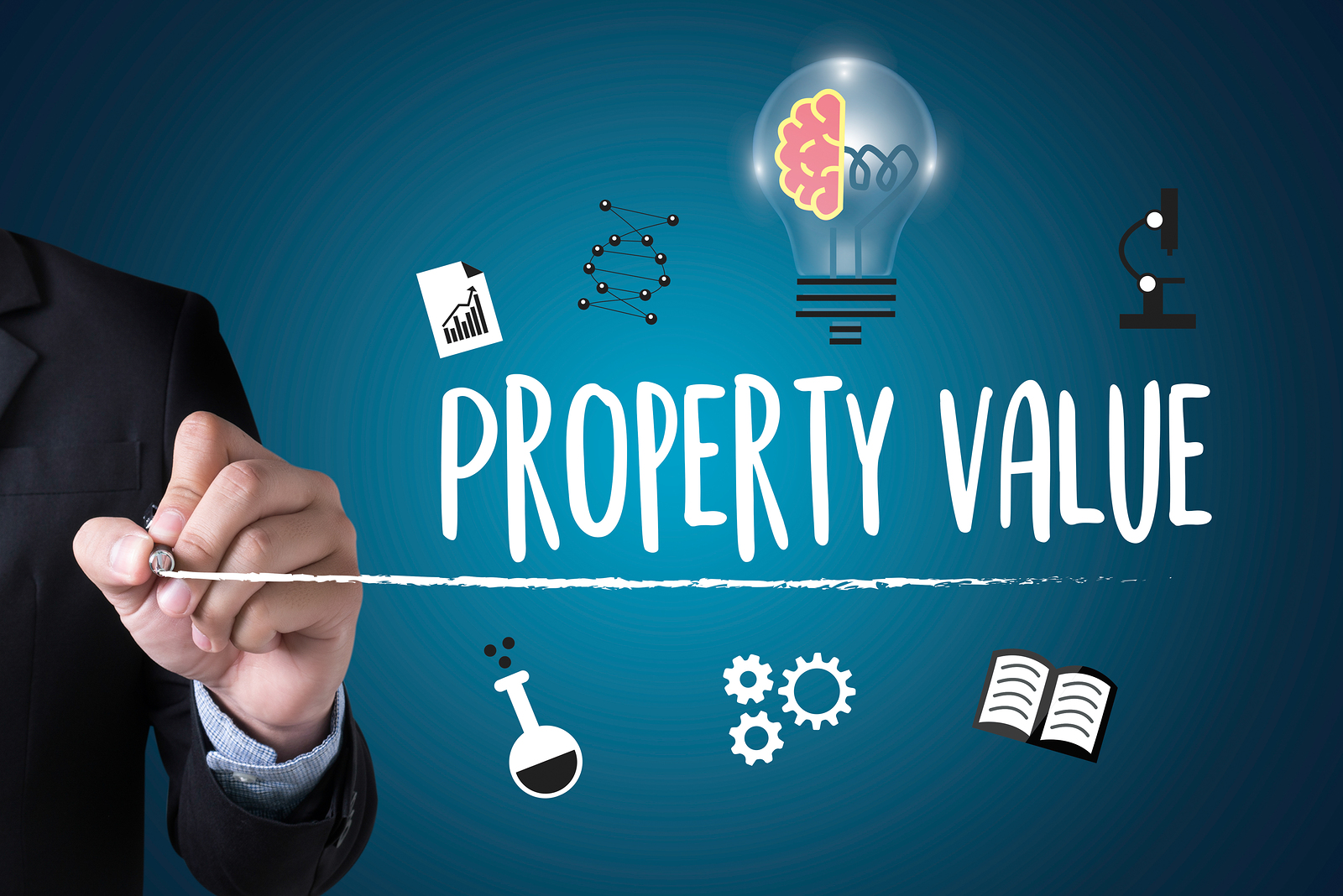 neighborhood the lowest valued home in a neighborhood can become the highest value in that same neighborhood with the right home improvements. By adding new appliances, smart home features, sought after flooring types, geothermal heating and cooling systems or more homeowners can set their home apart from other neighborhood homes and see an increase in value.
Condition Of A Home
The condition of a home or the current state it is in with regards to the structure and components of a house play a heavy role in determining value. As noted above outdated finishes, fixtures, appliances and floor plans can drag a home's value down. Poor condition of windows, walls, foundation, roof, and other structural components of a home can also strongly effect the value. Foundation, roof and structural issues with a home represent great safety hazards and also can be quite expensive to repair. Where those areas are in doubt a home's value can be significantly reduced absent any repair or corrections.
The cleanliness and habitability of a home also have great impact on value. Where a home is inhabitable due to mold, water damage or some other issues means the traditional buyer looking for a place to live will not be interested. Investors or homebuyers looking for a project may be interested in such a home at the right price.
Bottom Line
Many different factors both internal and external can affect the value of a home. Automated valuation systems found online are unable to take account of all the internal and external factors that are part of determining the value of a home. For a home buyer or home seller to determine the best value of a home it is a smart thing to work with a local real estate expert in order to get the latest information.
Additional Resources
About the author: The above article "What Causes A Home To Appreciate or Depreciate In Value?" was provided by Paul Sian. Paul can be reached at paul.sian@cincinkyrealestate.com or by phone at 513-560-8002. With over 10+ years experience, if you're thinking of selling or buying, I would love to share my marketing knowledge and expertise.
I service the following Greater Cincinnati, OH and Northern KY areas: Alexandria, Amberly, Amelia, Anderson Township, Cincinnati, Batavia, Blue Ash, Covington, Edgewood, Florence, Fort Mitchell, Fort Thomas, Hebron, Hyde Park, Indian Hill, Kenwood, Madeira, Mariemont, Milford, Montgomery, Mt. Washington, Newport, Newtown, Norwood, Taylor Mill, Terrace Park, Union Township, and Villa Hills.