What Are Luxury Homebuyers Looking For In A Home
Posted by Paul Sian on Thursday, April 13, 2017 at 7:00 AM
By Paul Sian / April 13, 2017
3 Comments

What Are Luxury Homebuyers Looking For In A Home
When luxury homebuyers are shopping for a home they come to expect certain features and amenities to be present in the luxury home. While the lack of these features might not be a deal killer it certainly will paint a picture in luxury homebuyer's mind that a particular home may be outdated and as a result could also be overpriced. Newer modern features and amenities are what luxury homebuyers are looking for when they consider a home for their own living needs. If you are a home seller looking to boost the appeal of your luxury home to buyers then be sure to know about these features and amenities homebuyers want to see in a luxury home.
Modern Floor Plans
Modern floor plans are one of the main desires for luxury homebuyers. Modern floor plans represent large open spaces with high ceilings and plenty of large windows to allow natural light to illuminate the home. Rather than a home with multiple square or rectangular rooms interconnected with one or two doors only an open floor plan has wide entry ways and a flowing nature to the home that usually allows more than one way in or out of a room.
With the high ceilings found in modern floor plans, recessed lights are usually preferred due to their ability to light up large rooms and to be controlled in different sections as lighting needs to be adjusted. High ceilings also usually call for lighter colors in order to not darken the rooms thus making them feel smaller. Decorative LED based lighting may also be found throughout luxury homes that are used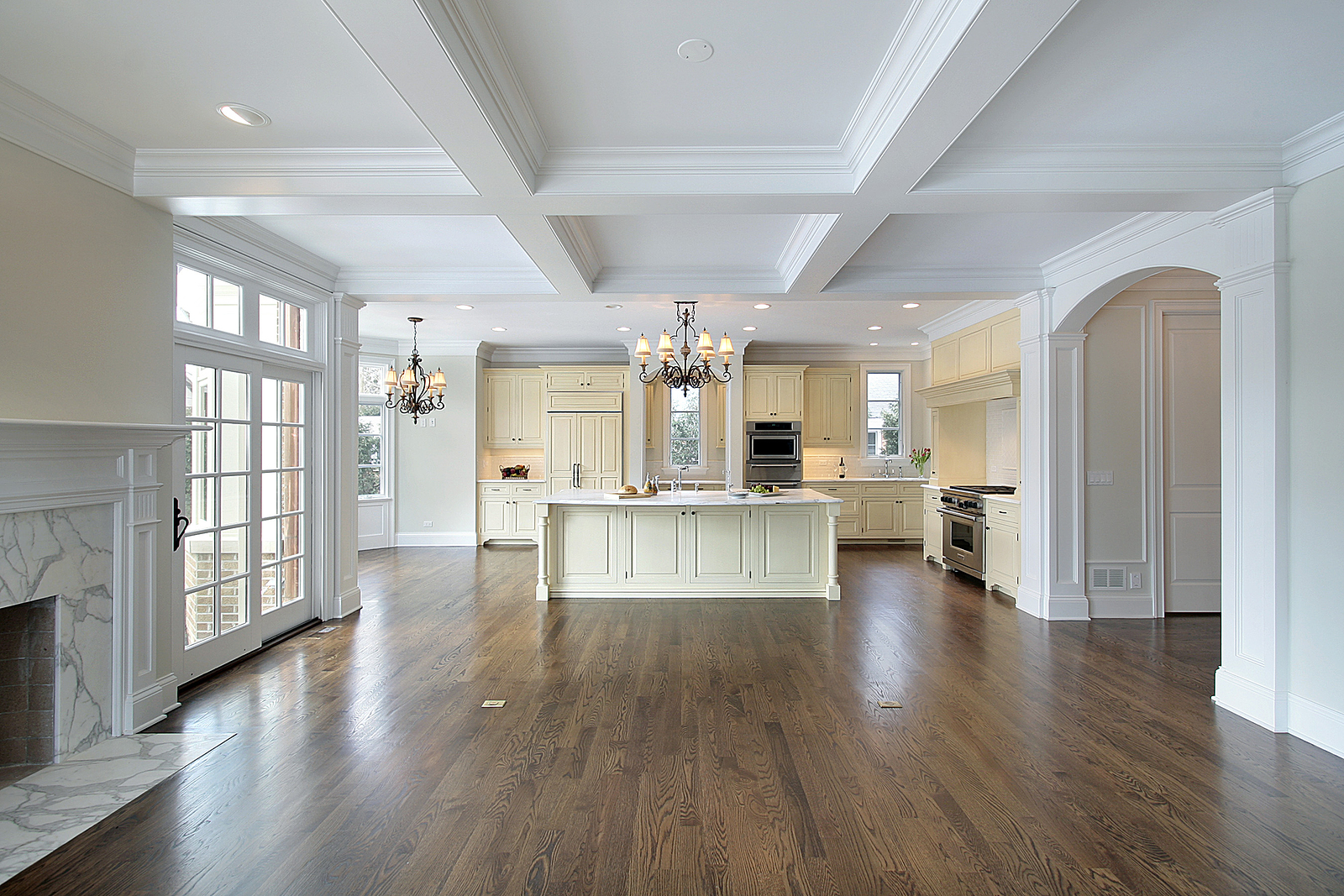 more to accent or accesorize rooms rather than attempt to just be the main source of illumination..
Modern Finishes
The finishes of a home can refer to the countertops found in bathrooms and kitchens, the flooring around the house, cabinets, fixtures and more. While granite countertops are still a sought after countertop finish, with the new manufacturing methods quartz countertops are quickly becoming the thing to have in newer kitchens. Quartz not only is stronger than granite it has lower maintenance requirements as compared to granite. For example to maintain granite it is recommended that granite be re-sealed every year quartz on the other hand does not need resealing. Additionally due to the way quartz counter tops are manufactured it is easier to get a look and design that is uniform and consistent.
Flooring is another area where modern finishes and looks are sought after. While hardwood floors are still in big demand, floors made of cork and bamboo are also starting to be sought after. Cork with its softer feel and its sound absorbing abilities are some of what draw people to it. Floors with low to no volatile organic compounds (VOC) used in the manufacture of the floor are also big draws since the VOCs are slowly released into the living space over time.
When updating cabinets in and around the house cabinets with solid wood versus plywood and with extra thickness and unique design are sought after in today's modern luxury homes. Some homeowners opt to have high quality handmade cabinets custom built by local cabinet makers whereas others are seeking out high end cabinets from brands such Aran, Porcelanosa, Dutch Made, David Mills and more. Many cabinet makers will build cabinets according to the desired specifications and deliver them direct to the home for installation by the homeowners installers.
Energy Efficient HVAC
Energy efficient heating and cooling systems are in high demand for luxury homes. Especially homes that have multiple zones with separate systems for each area having high efficiency heat pumps or geothermal units are big draws for luxury homebuyers. Geothermal units save energy by using the naturally stable temperature below the surface of the Earth to both heat and cool the home resulting in large savings on the home energy bill. By using less energy overall high efficiency heat pumps and geothermal systems not only save money but are greener in their energy use as well.
Upgraded Appliances
When looking to update appliances in a luxury home be sure to look for brands that are known to deliver quality with a high end brand name that homebuyers will expect to find in a luxury home. Brands like Thermador, Wolf, Sub-Zero, Miele, Bosch, Viking and more offer a variety of kitchen appliances with the latest and greatest features. Updates to kitchens are one of those areas that generally see a high rate of return and the appliances should be addressed at the same time too. Some of the appliances can be fitted with front fascia to look like the other cabinets in the kitchen.
Smart Home Features
While still up in coming in many homes smart home features are evolving very rapidly with a few of the large computer companies stepping into the field with their intelligent digital assistants acting as a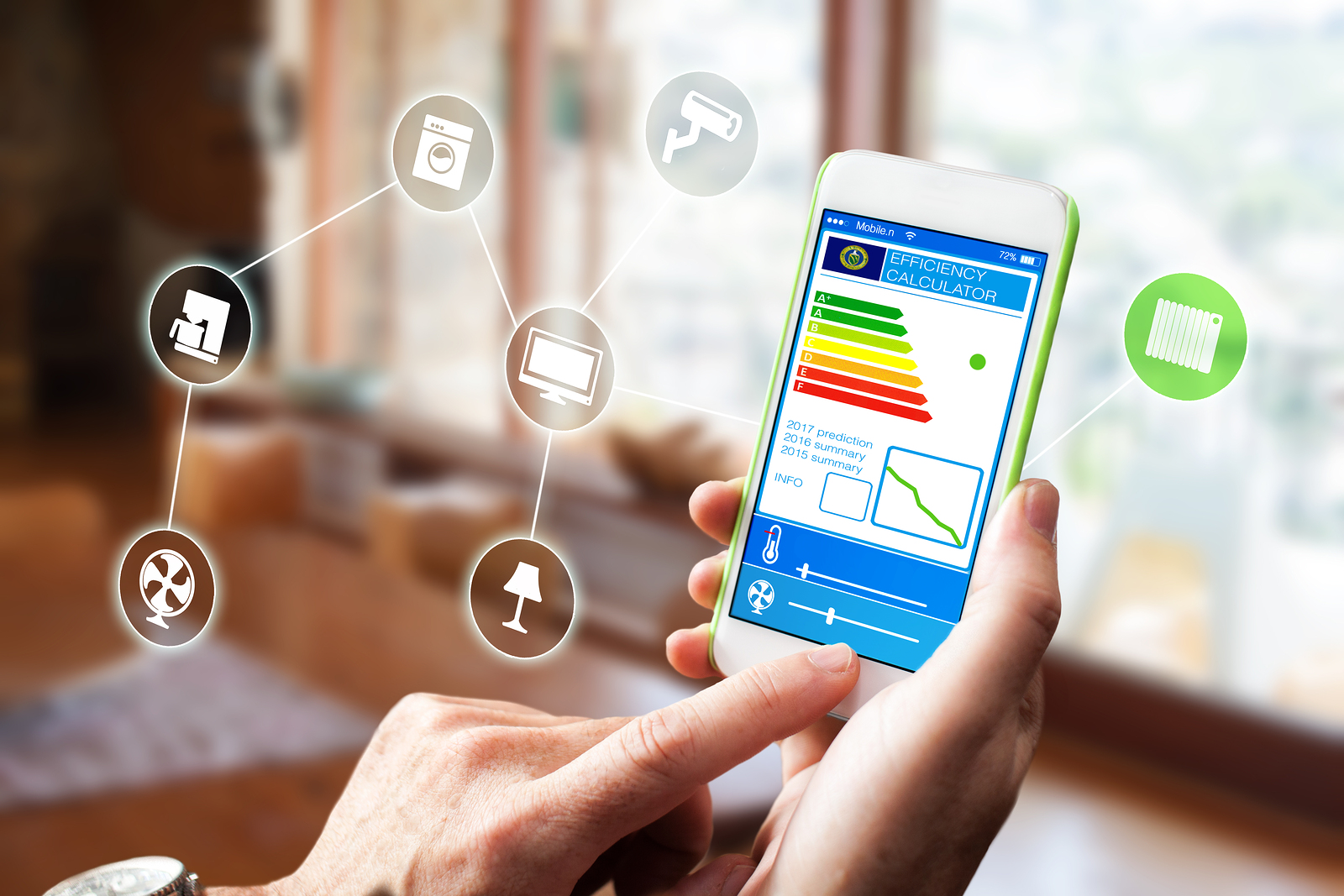 verbal interface for smart appliances and more. Whether you have a whole home audio system where you can control what song goes to what area or you have a smart home security system that is integrated with the window shade controls, lights, doors and more these features are a big selling point for luxury home buyers.
Many smart home control systems can automatically close and open blinds and curtains based on the time of day and the desires of the home owner. Central controls for these systems integrate controls for heating, cooling, lawn irrigation systems, house security, garage door openers, lighting, and even the hot tub controls all in one location. Luxury homebuyers will appreciate smart home that allow them to know the status of their home at glance from the control panel or from their smart phone or tablet.
Bottom Line
The lack of the features mentioned in this article is not necessarily the end of any chances of selling a home homeowners it is still good information to have in the event the homeowner wants to make some improvements prior to putting their home on the market. By having quality and the latest features in a home that makes the ability to sell that home to a luxury homebuyer that much easier. Not only that but luxury homes with in demand features are more likely to go for a higher price than compared to luxury homes with outdated features that will need to be updated by a buyer after they move in.
Additional Resources
About the author: The above article "What Are Luxury Homebuyers Looking For In A Home" was provided by Paul Sian. Paul can be reached at paul.sian@herrealtors.com or by phone at 513-560-8002. With over 10+ years experience, if you're thinking of selling or buying, I would love to share my marketing knowledge and expertise.
I service the following Greater Cincinnati, OH and Northern KY areas: Alexandria, Amberly, Amelia, Anderson Township, Cincinnati, Batavia, Blue Ash, Covington, Edgewood, Florence, Fort Mitchell, Fort Thomas, Hebron, Hyde Park, Indian Hill, Kenwood, Madeira, Mariemont, Milford, Montgomery, Mt. Washington, Newport, Newtown, Norwood, Taylor Mill, Terrace Park, Union Township, and Villa Hills.