Updates For The Home
Posted by Paul Sian on Thursday, April 30, 2020 at 7:00 AM
By Paul Sian / April 30, 2020
Comment

What To Consider With Updates For A Home
With the change in economic conditions some who were previously considering selling their home may decide to stay put and instead update the home. Others who still want to sell their home might be considering what updates can help them obtain the best value for their home. This article explores the types of updates homeowners may want to consider and what makes sense for homeowners who want to stay put versus homeowners who want to sell soon.
Updates For Those Wanting To Sell
For those homeowners who want to sell their home the updates done should be ones that bring the home up to a modern look and function. Homes with old appliances, outdated cabinetry and fixtures can easily get a good return on investment (ROI) without going to extreme lengths in terms of spending on the updates. Since the homeowner plans on selling their home it does not make a lot of financial sense to overspend as the short-term ROI will not be positive especially if they plan on selling within 6-12 months. Instead homeowners should be looking for cost effective updates that make the home look better than it already is and will satisfy buyers who are looking for modern features.
Appliances
Kitchen appliances are one of those areas where home buyers look to right away when they are touring homes. People spend time in the kitchen on a daily basis and having modern updated appliances are something they expect to have when buying a home. Homeowners should be looking for appliances that match in finish and have modern features. Appliances such as the refrigerator should have a built-in water dispenser with water filter, ice maker, bright energy efficient LED lighting, easily accessible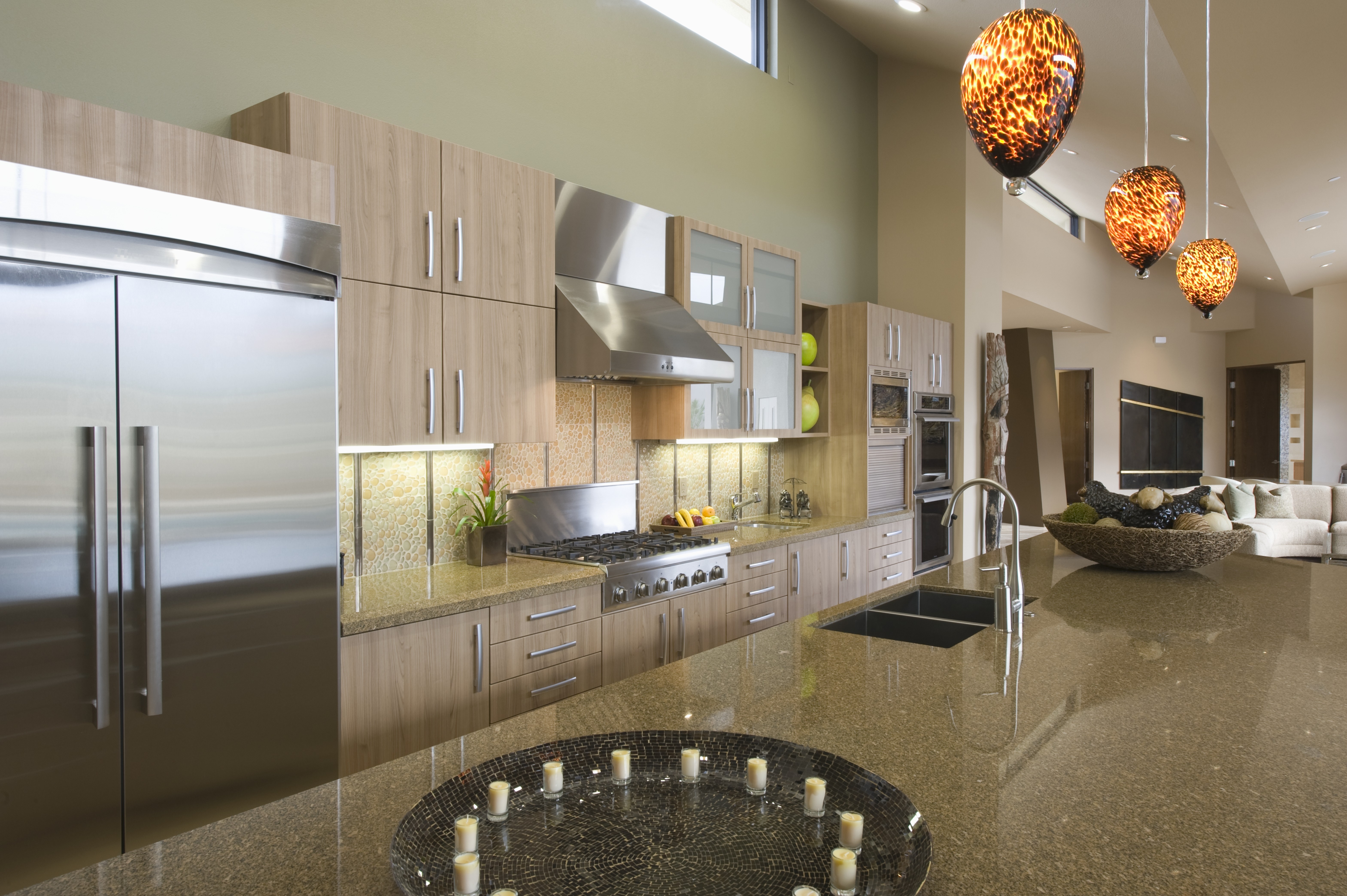 shelving and have enough interior space for storage. Stoves/ovens should have digital timers, self-clean function, and combo units that combine a microwave and oven into one for space savings will be a plus.
Appliances that add smart appliance features such as smart phone connectivity to provide reminders of cook time, dishwasher cycle completion and more will be an added benefit since smart home features are a big selling point. Adding smart features such as smart thermostats and smart smoke alarms also are an added plus when selling a home and not overall very expensive. Built in speakers with wireless or Bluetooth connectivity are also a plus for the home buyer who wants smart features in their home.
Cabinets and Fixtures
Outdated cabinets can be a big turnoff especially to those home buyers looking for a move in ready home. Some simple fixes like repainting or refinishing cabinets with modern colors can turn otherwise outdated cabinets to something more presentable and not be very expensive. Updating cabinets with new hardware can also breathe some life into them. Take out the old and dated knobs and hinges and add ones with modern finishes can improve the look of cabinets.
Old and outdated fixtures can always use a refreshing in order to boost the appeal of home to buyers. Old light fixtures, worn/dated leaking faucets or shower heads can easily be replaced so that the home has some new aspects to it. Of course, throwing a new shower head into a shower that has dirty grout and an old shower door does not do much overall. So the homeowner should make those changes where it makes sense and will add to the appeal. In addition to the new fixtures the homeowner should make the rest of the house looks nice as well.
Updates For Those Wanting To Remain In Their Home
For those wanting to remain in their home there is more room to expand the budget for the updates so the homeowners can get full enjoyment of them. The thing to be cautious is about is that not every over the top remodel is going to get a ROI so homeowners should not be expecting that right off the bat. The updates should be done for a homeowner who wants to live in their home for the long run so that they can get better use and functionality out of the home.
Floor Plan Updates
Floor plan updates can return the biggest amount of satisfaction for homeowners who plan on staying in a home since the home gets some new aspects as a result of that type of remodel. Whether the homeowner is adding an addition to the home or changing the interior floor plan those types of changes can add value to the home and improve the use of the home for its occupants. Homeowners need to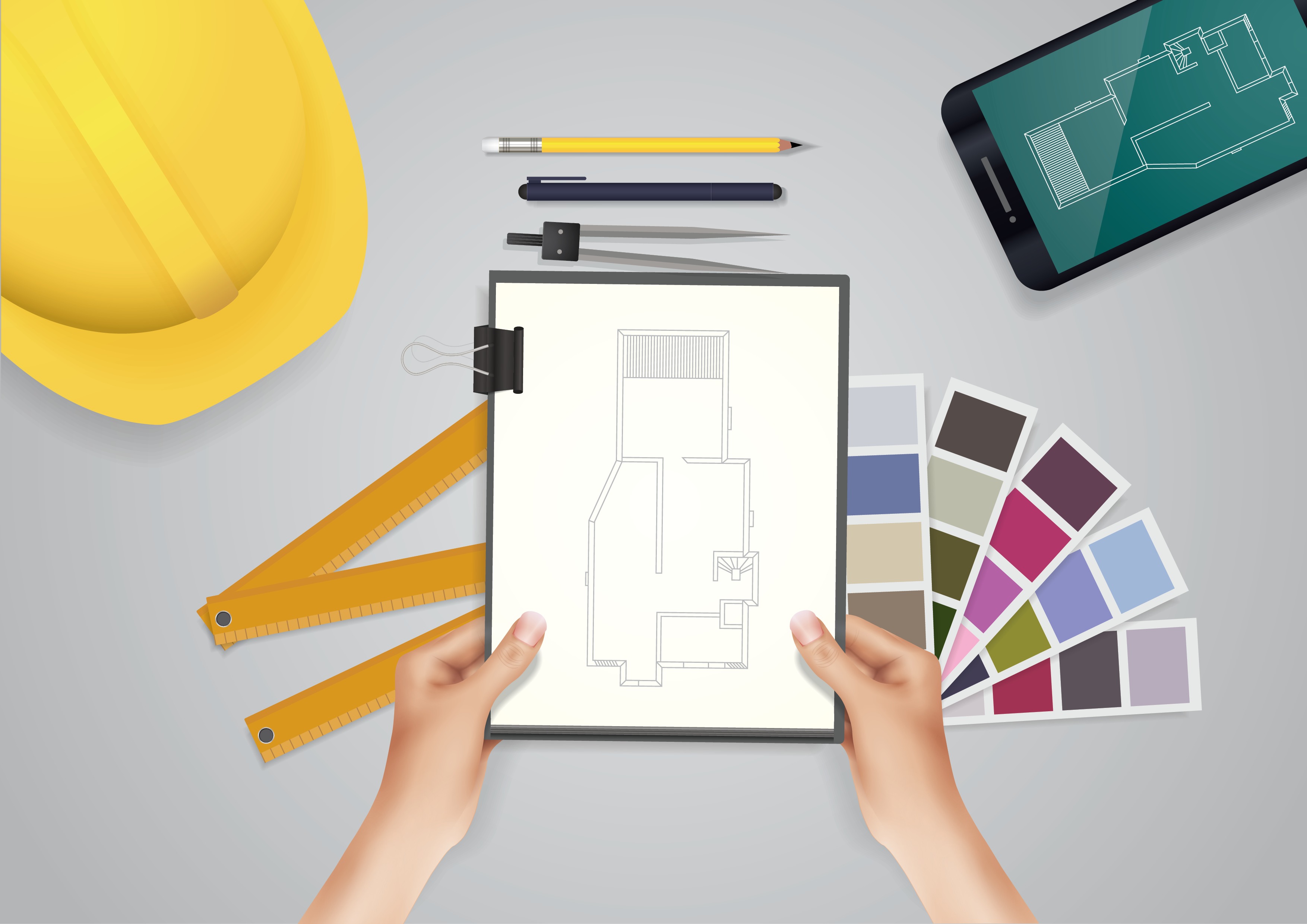 make sure they are implementing changes that potential home buyers would appreciate otherwise they run the risk of the addition or floor plan change causing a negative effect on the value of the home.
Over the top or extremely unique changes should be avoided as well if the homeowner plans on selling their home some point in the future. With extremely unique changes the buyers who appreciate that change are going to be limited and that will affect the ability of the home to get sold. Changes that alter the nature or character of a home that makes it quite different from neighboring homes can also cause problems for getting the home sold in the future. Homeowners should also make sure they obtain the proper permits for any changes where required to do so.
Kitchen Remodel
A kitchen remodel can have a big impact on the home as kitchens are the center point for many homes. Open kitchen designs with new kitchen appliances are great for those who want to entertain or just enjoy cooking. Layouts of the kitchen can be changed along with any update/remodel. Homeowners should consult with an architect if they want to adjust floor plans and room dimensions to open walls, expand the kitchen, raise the ceilings or more to know what is possible and what is cost prohibitive.
Bathroom Remodels
Remodeled bathrooms can bring modern touches into the home and make the bathrooms more user friendly. Especially in a master bathroom where there is more space available the trend these days is to take out tubs and install large luxury showers with multiple shower heads, toilets in their own enclosed space, heated towel bars, heated floors, and even saunas can be added to bathrooms with enough space. Homeowners should be looking for inspiration online and consult with bathroom remodel contractors to learn what is new and in demand.
Media Rooms
Media rooms are the latest rage these days in homes. With the current virus issues it may be some time before people are willing to go into a theater. Watching a movie in comfortable setting in the home is the perfect way to catch up on the latest movies and TV shows. Media centers with projectors and large screens need dark areas (like a basement) in order to get the best possible viewing experience. Combine that with a surround sound system and many homeowners may decide going to the movies is not just worth it.
Bottom Line
While updates are not needed for a home that is going to be soon sold, making updates can increase the desirability of the home. Homeowners who plan on staying put rather than selling also can benefit personally from updates with a new outlook of their home. In either scenario homeowners should not go overboard on the updates to the point that they will not see a return on their investment.
Additional Resources
About the author: The above article "What to Consider When Making Updates For The Home" was provided by Luxury Real Estate Specialist Paul Sian. Paul can be reached at paul@CinciNKYRealEstate.com or by phone at 513-560-8002. If you're thinking of selling or buying your investment or commercial business property I would love to share my marketing knowledge and expertise to help you. Contact me today!
I work in the following Greater Cincinnati, OH and Northern KY areas: Alexandria, Amberly, Amelia, Anderson Township, Cincinnati, Batavia, Blue Ash, Covington, Edgewood, Florence, Fort Mitchell, Fort Thomas, Hebron, Hyde Park, Indian Hill, Kenwood, Madeira, Mariemont, Milford, Montgomery, Mt. Adams, Mt. Washington, Newport, Newtown, Norwood, Taylor Mill, Terrace Park, Union Township, and Villa Hills.