7 Great Tips For Getting Your Luxury Home Sold
Posted by Paul Sian on Thursday, January 16, 2020 at 7:00 AM
By Paul Sian / January 16, 2020
Comment

7 Great Tips For Getting Your Luxury Home Sold
Luxury homes are targeted at a different buyer's market when it comes time to get listed for sale. Luxury home buyers in general can be savvier and understand the implications of finance in terms of what they will be paying for a house. Just because a luxury home buyer can afford to pay more for a home does not mean they are willing to overpay for a home. Luxury home sellers need to be positioning their home to sell and this article focuses on the top means to help get a luxury home sold quickly.
Set The Right Stage
If a luxury home already has great up to date furniture and has been recently updated with new carpet and fresh paint it may be good to go. On the other hand more homeowners keep their home in a shape that is suitable for their needs. When putting any home on the market the homeowner must consider the needs of the typical buyer who will be interested in their home. As a result a neutral stage does best in the buyer's mind since they can envision themselves in the home that much easier. A neutral stage means a de-personalized home, neutral paint colors, and neutral flooring selection. Luxury homeowners should be removing items like family photographs, trophies and other things that make a home look unique to the homeowner and allow buyers to focus on the home itself.
Staging includes making sure furniture looks nice and excess or old furniture should be moved to storage so buyers can see the actual size of a room rather than get distracted by the furniture. Luxury homeowners need to declutter their closets as well so that the buyers can see how much space the closets do have. Furniture should be made to make a room look inviting and sometimes the help of a home stager could be of benefit.
Update Your Home
Luxury homeowners should be adding smart features throughout their home in order to boost the appeal towards the luxury home buyers who will be expecting a more tech friendly home. Still have one of those old programmable thermostats controlling your heating and cooling system? One of the new smart thermostats with Wi-Fi and smart phone connectivity is an easy upgrade that many home buyers come to expect. Smart alarm systems, smart garage door openers, smart water heaters, smart smoke alarms, smart light switches, and more can integrate with smart home hubs and smart phones making monitoring the house while out of the house much easier. Today's luxury home buyers want these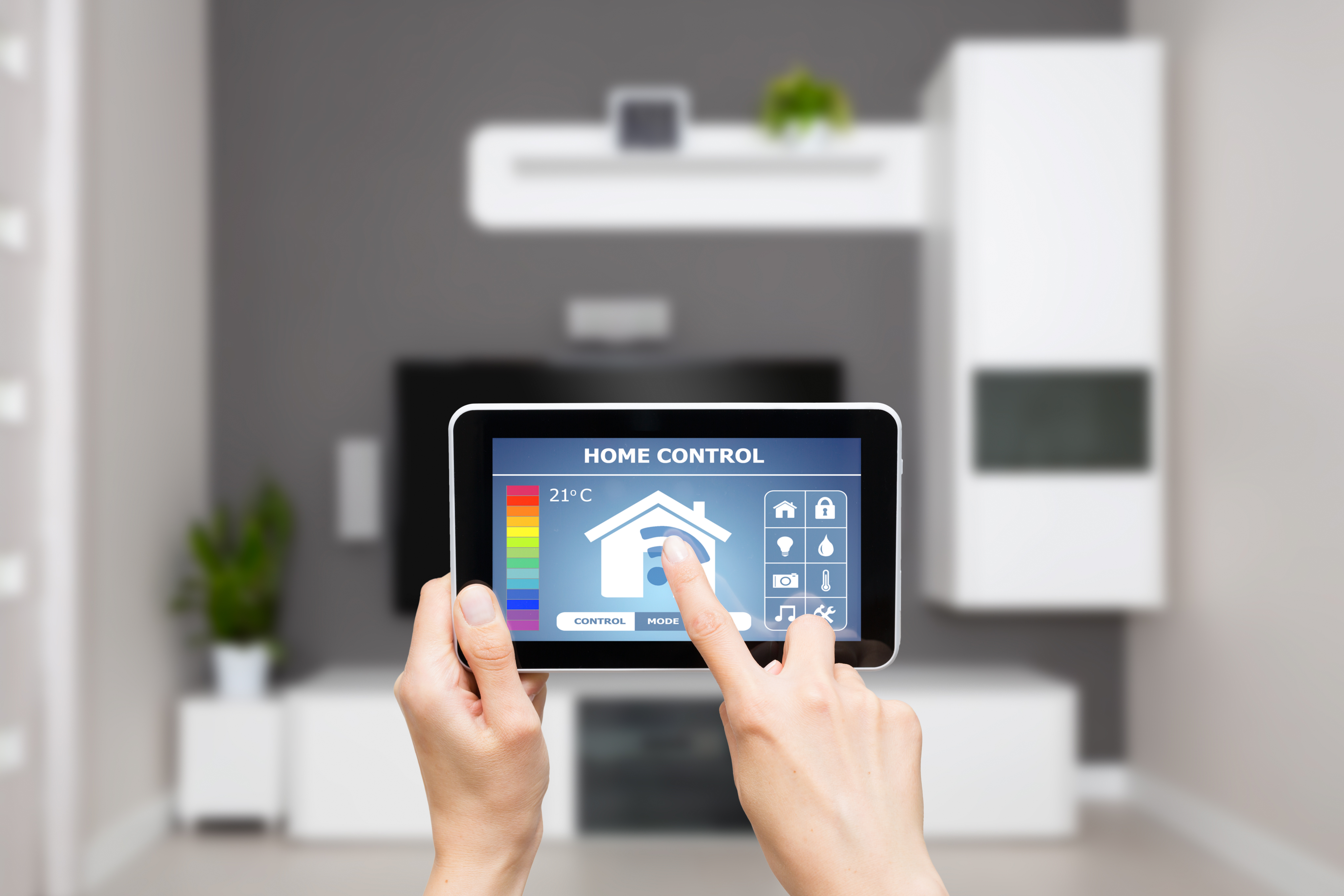 features and adding them to the home will be an added selling point.
If the appliances in the luxury home are a bit outdated then adding updated luxury class appliances (Thermador, Viking, Miele and more) would also be helpful. Sometimes adding new appliances is not enough as if the kitchen area itself is outdated new appliances may help somewhat but a better option would be to update the kitchen if the luxury homeowner wants to get top dollar when they sell their home. A majority of luxury homebuyers are looking for move in ready homes. Any home that is in need of updates in the kitchen or other areas will be less desirable for home buyers.
Deep Cleaning
Once all the staging including painting, floor refresh and furniture decluttering have taken place the homeowner needs to do a deep cleaning of the house. The best scent for any home that is on the market for sale is no smell at all. A well-used kitchen should get a deep cleaning to make sure grease and food stains are eliminated. The house should be dusted and should be dusted on a regular basis while it is still on the market. Any and all cobwebs and dust bunnies need to be cleaned up as well so the entire home looks spotless.
Make Sure The Landscape Is Flawless
Great curb appeal is what is going to grab the attention of luxury home buyers from the start. Generally the first picture presented on a home listing online is the front of the house. A house that has great curb appeal due to beautiful landscaping will make a buyer stop and look at additional photos of the home which means there will be a greater chance of them wanting to see the home in person. The landscape should feature well-manicured lawns, colorful native plants, well pruned foliage and a clean well maintained front of the home.
Great Photography
Once the homeowner has gone to all the effort of setting the proper stage and deep cleaning, anything less than stellar photography will not do the home justice. Luxury home buyers scroll through many listings at any one given time and if the pictures do not wow them they will keep on scrolling by. Sometimes a great aerial view taken with a drone may be what is needed to attract the attention of buyers but that may not always be the case. More often than not the main front picture of the home is what will attract the attention of buyers. If the front of home looks great and has great curb appeal that will be more eye catching than a drone photo that shows what the top of the house and surrounding area looks like. Luxury home buyers want to see the front of the home first and then everything else later. If that very first listing photo does not catch their attention chances are they won't care enough to go look at aerial or interior pictures.
Real estate pictures of luxury homes should never be taken with cell phone cameras. While cell phone cameras have come a long way they are still not capable enough to take pictures of a home that will make them shine online. With over 90% of home shopping beginning online luxury homeowners need to make sure their home shines online. Think about it, what sort of photos catches one's eye in magazines or in print advertising? Those pictures (and video) that grab attention are pictures that were taken with high definition professional level cameras. The listing agent who will be putting the luxury home on the market better be well experienced with taking photos using professional camera gear or should be hiring a photography pro who will do it for them. Anything less will hurt the way a luxury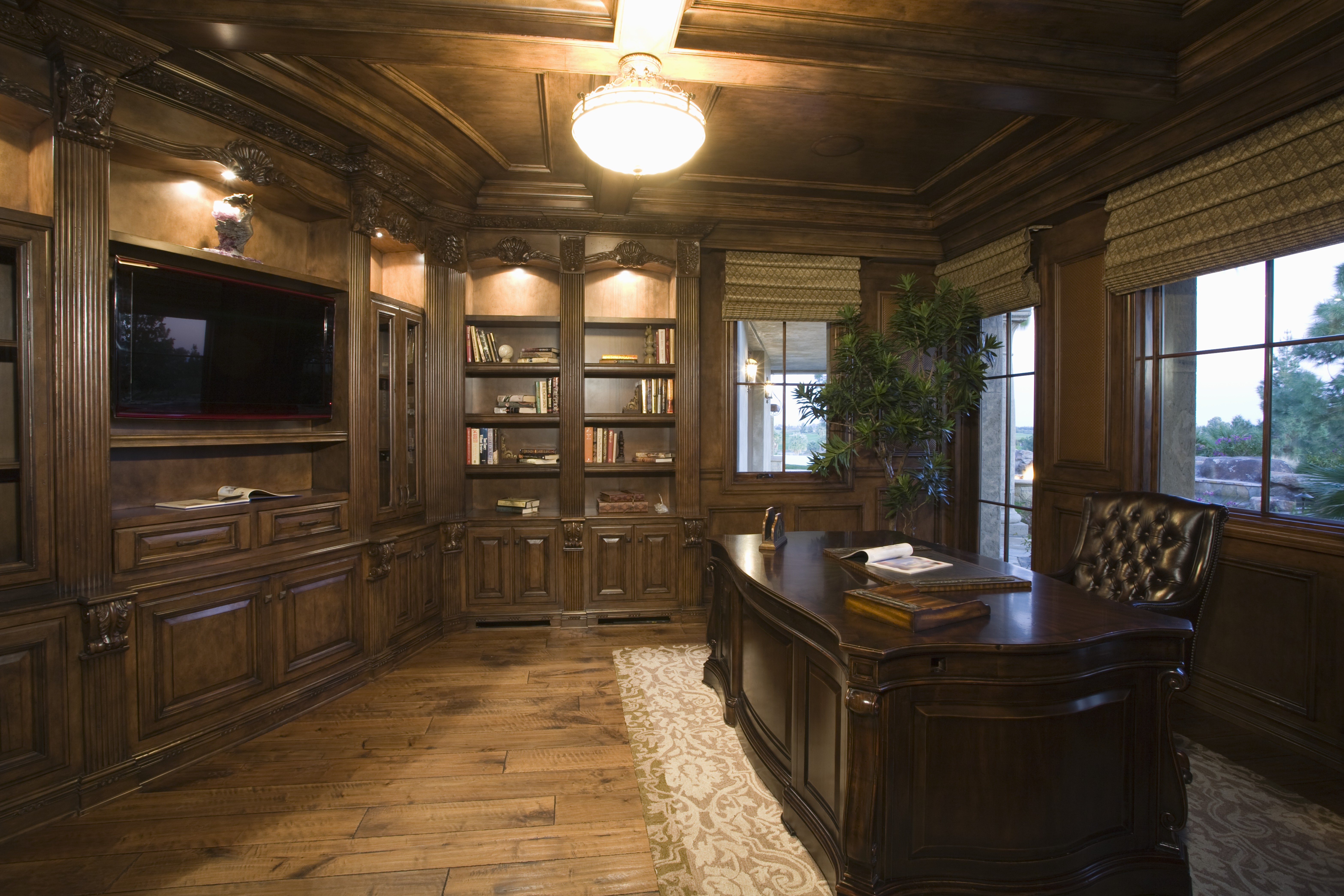 home is presented online and will result in buyers ignoring the home from the get go.
Price The Home Correctly
Overpricing a home is a sure fire way to limit potential buyers from even coming to view the home regardless of how flexible the luxury homeowner will be when it comes to accepting an offer. Luxury home buyers are very savvy when it comes to home pricing and will be less likely to want to visit an overpriced home due to considering it a waste of time. Luxury homeowners should not be pricing the home based on what they paid for it or price it based on the cost of updates made to the home plus purchase price. Homes are interchangeable products meaning one home can satisfy the needs for its occupant just as well as another similarly equipped and sized home can. Therefore there is little incentive for the luxury homebuyer to overpay on a home when they can buy another which is priced at market value.
Luxury pricing should be based on what other similar sized and similar quality homes are selling for in the same or close by neighborhoods. In real estate location is everything, while a 2000 square foot home can fetch in excess of one million dollars in parts of California that same home would be priced differently if listed for sale in the Greater Cincinnati area. Look for other similar luxury homes sold within the last six months to a year in order to determine a guide for pricing. Sometimes luxury homes may not have recent sales and the homeowner can try to estimate a price on it but should also be ready to adjust the pricing should there be little to no buyer interest or the buyer feedback indicates the price is too high.
Work With A Real Estate Agent
By working with a real estate agent the luxury homeowner is ensuring they have representation in their corner when offers do come in. Real estate agents who are experts in their niche can not only help guide the homeowners towards getting their home ready for sale but can also ensure that the marketing for the luxury level home is top notch. Once the home is on the market for sale the marketing becomes key. Great photos, videos and marketing material are part of that process. Some luxury real estate agents maintain their own websites with very active blogs and strong social media channels which means many visitors coming to see real estate listings on their site.
Experienced real estate agents also have a deep network of contacts so they can provide reliable contacts if sudden repairs are needed, a second opinion is needed on some issue or a new lender to assist the buyer with financing if their lender was not up to par. The real estate agent will be helping the luxury homeowner with document preparation, negotiations, organizing showings, ensuring timelines are adhered to and more. Without a real estate agent to help out the homeowner will be responsible for doing all of the above in addition to getting their home ready for sale.
Bottom Line
Selling a luxury home requires that the home be elevated both in the real presentation as well as the virtual presentation online in order to attract buyers. Without buyers a luxury home sale will be doomed from the start. By working with a real estate agent who has a great marketing ability and making sure the home shines online luxury homeowners will be able to sell their home.
Additional Resources
About the author: The above article "7 Great Tips For Getting Your Luxury Home Sold" was provided by Luxury Real Estate Specialist Paul Sian. Paul can be reached at paul@CinciNKYRealEstate.com or by phone at 513-560-8002. If you're thinking of selling or buying your investment or commercial business property I would love to share my marketing knowledge and expertise to help you. Contact me today!
I work in the following Greater Cincinnati, OH and Northern KY areas: Alexandria, Amberly, Amelia, Anderson Township, Cincinnati, Batavia, Blue Ash, Covington, Edgewood, Florence, Fort Mitchell, Fort Thomas, Hebron, Hyde Park, Indian Hill, Kenwood, Madeira, Mariemont, Milford, Montgomery, Mt. Washington, Newport, Newtown, Norwood, Taylor Mill, Terrace Park, Union Township, and Villa Hills.