Telltale Signs You May Have Hired The Wrong Real Estate Agent
Posted by Paul Sian on Thursday, December 1, 2016 at 7:00 AM
By Paul Sian / December 1, 2016
6 Comments

Telltale Signs You May Have Hired The Wrong Real Estate Agent
Depending on the state you are in the bar to get a license to become a real estate agent can be quite low. Take a few classes, pass a test and you too can become a real estate agent. On the other hand skilled real estate agents are continually doing more to enhance their knowledge and skills so they can better serve their clients. So what are the exact signs that can let you know you got stuck with the wrong real estate agent? Read on below to learn more.
Agents Not Returning Calls
If from the start of your relationship with a real estate agent you are having issues with them calling you back on time or they don't call you back at all that is a major problem. One of the greatest way to kill a real estate deal is by not returning phone calls. In very fast moving real estate markets time is of the essence and if an agent is not able to put in an offer to buy a home within a reasonable amount of time of you calling them you could lose the home to some other buyer whose agent was timely in responding to their clients.
A typical example of this is after seeing a number of homes during the day you decide to take a few hours to consider which home you would like to make an offer on. After finally deciding on a home that best works for you, you call up your agent and leave a voice message saying you would like to make an offer on one particular home. If your agent never returns your call to get the details of your offer that means they are not able to get the details of what you want to offer submit it to the sellers. If your agent is not able to timely submit an offer the chances of you losing a particular home you like are great.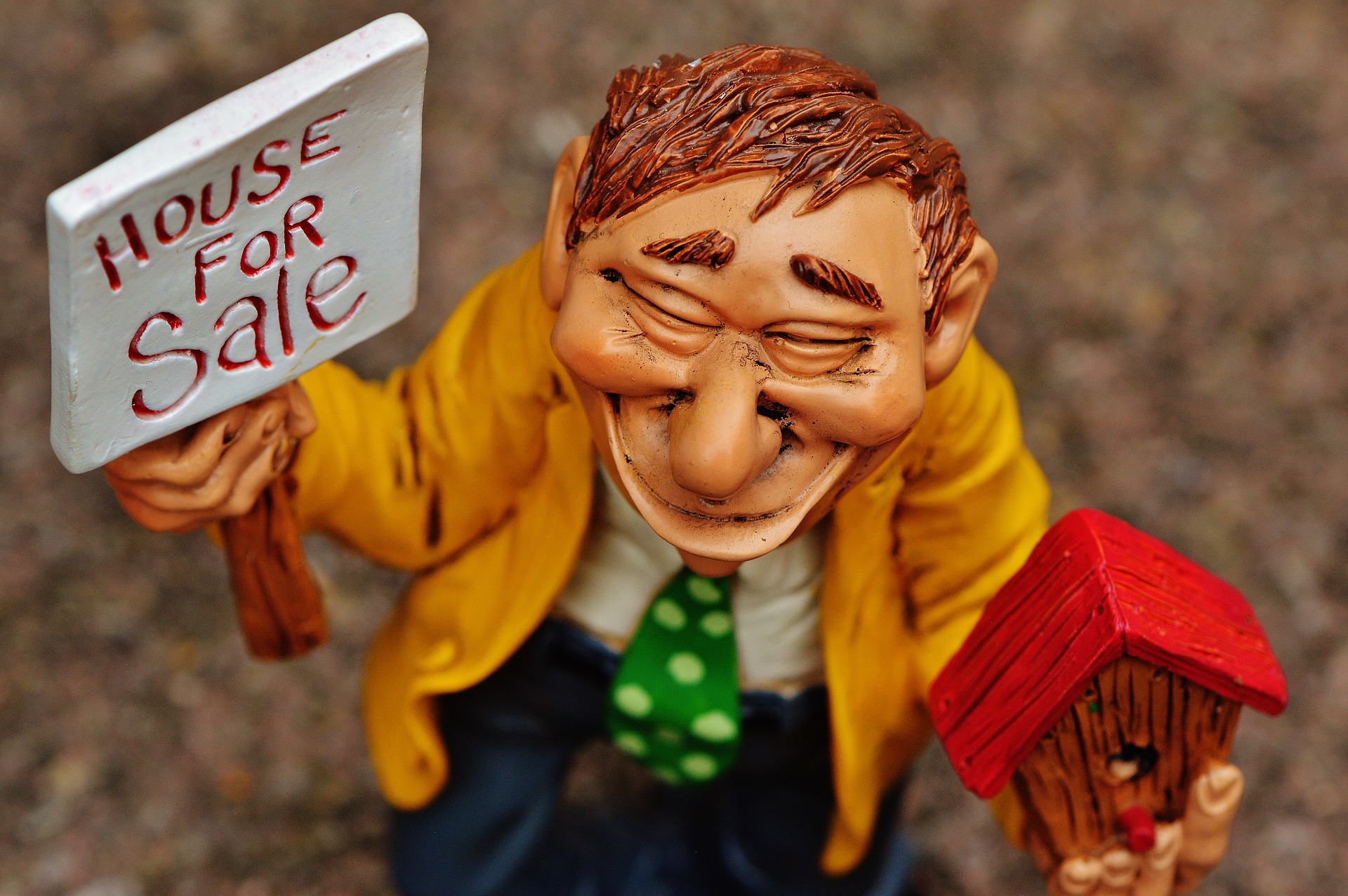 On the other side of the scenario if you are the home seller and your listing agent is not the most responsive agent in the world you also can lose out as a result. On most offers presented for buying your home there will be an expiration time. Usually the expiration time should be at least 24 hours but often times can be less. If you have questions about an offer that you need to ask of your agent and they are not returning their calls this leaves you in a bad place when the questions you have are critical towards your decision making process and you only have a few hours to decide. If you are not able to respond to an offer because you could not get in touch with your agent before the expiration that means the offer is gone and can only come back if the buyer agrees to re-open the offer. An agent who does not return calls runs the risk of killing deals for both buyers and sellers and is not working in anyone's best interest.
Agent Is Not Up To Date With Technology
Technology is a big factor in real estate today. Whether it be blogging on the internet, taking high definition pictures and video, using scanners, drones, sending documents for signatures electronically or something else if a real estate agent is not up to speed on the latest tech they run the risk of slowing their clients down.
Sending Documents Electronically
What once used to be considered high tech, the fax machine, actually can now be a hindrance. Not everyone has access to a fax machine and the fact that each time a document is faxed and refaxed the quality of the document goes down. If your real estate agent is not able to utilize electronic signature platforms that allow the electronic signing of documents they could be setting you up to lose out on a real estate deal. Those agents who do use electronic signature software are able to prepare offers to purchase a home in short matter and have all the required signatures in place and emailed to the listing real estate agent for seller review. Imagine if you as the buyers have to compete with an agent who uses electronic signature software whereas you have to print out a document on your own, sign in the spots required and then go find a fax machine so you can send it back to your agent. By the time you are done with all the legwork the house you wanted may already be under contract.
Photography and Video
When it comes to listing your home for sale if your agent is pulling out an old point and shoot camera or using their freebie cell phone to take pictures you may be in trouble. With over 90% of home buyers starting online their home search, if a real estate agent is not delivering high definition, high quality pictures of your home you are at a disadvantage compared to homes that are listed with high quality pictures. The great quality pictures and proper staging of your home means buyers want to come and see your home in person which leads to a greater likelihood of them making an offer. As well if your home warrants it video and aerial pictures taken from a drone can help as well but only if your real estate agent is up to speed to offer those features.
Agent Accepts Any Price To List Or Offer On A Home
A good agent knows the pricing of the local real estate market and is not afraid to offer buyers or sellers a realistic price estimate for a particular home. If you decide to work with an agent who is ready to accept any price you give to them without a further look into the MLS data then you may be setting yourself up for failure. Price your home for sale too high will result in it sitting on the market for too long and requiring more drastic price reductions down the line in order to get it sold. Offer too low on a home you want to buy and you run the risk of the sellers ignoring your offer or you losing out to some other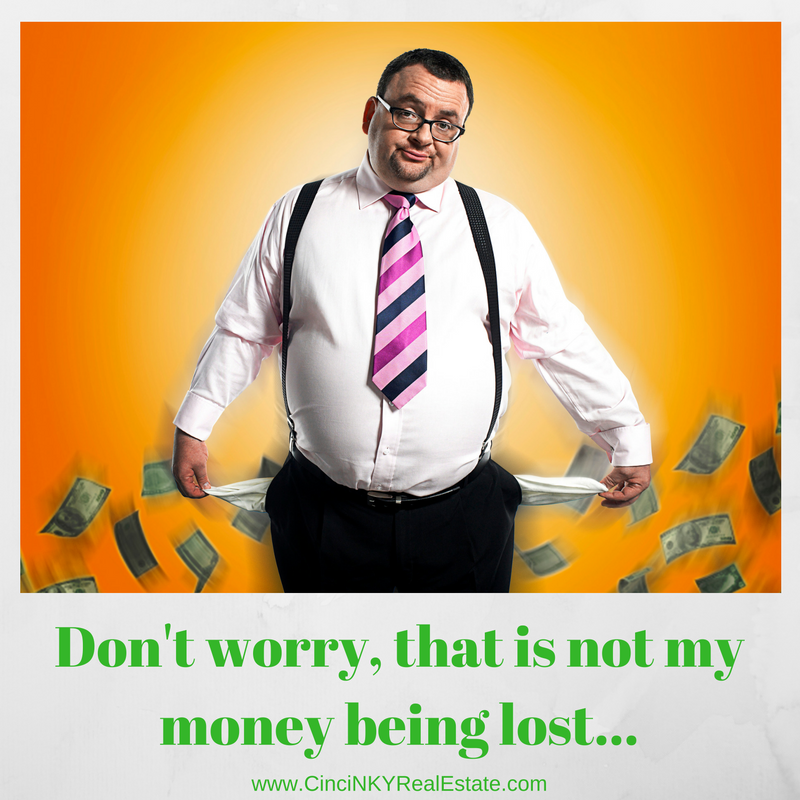 buyer who bid more realistically. If your agent is not helping you with pricing you may need to look elsewhere to get better help.
Poor Negotiation Skills
Real estate is an area where negotiations will come into play when it comes to buying or selling a house. Whether the negotiations are about the amount of money to offer to purchase a house, the repair issues, or contingencies; if you don't have a good negotiator in your corner you might end up paying more than you have to. Home inspection negotiations are a common area where negotiations can mean having to repair simple things like a bad GFCI versus leaving that item alone for the buyer to deal with when they move in. When buying any type of home (new construction included) it is very rare will you find a home with everything in perfect condition. That does not mean buyers should be attempting to get sellers to repair simple and minor things that can easily be taken care of by the buyer. Without a good and knowledgeable negotiator on your side you may get the worse end of the deal.
Bottom Line
Your real estate agent is an essential team player who can make or break your home purchase or sale. By learning what better agents are doing to better help their clients you can make sure you pick the right agent for your own transaction. Pick the wrong agent though and you can be in for a frustrating experience and end up losing out on good homes or getting stuck with a bad home.
Additional Resources
Tips For Interviewing A Home Buyer's Agent by Kyle Hiscock
7 Tips For Choosing A Realtor by Angela Duong
Finding The Best Realtor by Jeff Knox
About the author: The above article "Telltale Signs You May Have Hired The Wrong Real Estate Agent" was provided by Paul Sian. Paul can be reached at paul@CinciNKYRealEstate.com or by phone at 513-560-8002. If you're thinking of selling or buying your investment or commercial business property I would love to share my marketing knowledge and expertise to help you. Contact me today!
I work in the following Greater Cincinnati, OH and Northern KY areas: Alexandria, Amberly, Amelia, Anderson Township, Cincinnati, Batavia, Blue Ash, Covington, Edgewood, Florence, Fort Mitchell, Fort Thomas, Hebron, Hyde Park, Indian Hill, Kenwood, Madeira, Mariemont, Milford, Montgomery, Mt. Washington, Newport, Newtown, Norwood, Taylor Mill, Terrace Park, Union Township, and Villa Hills.