Superb Springtime Real Estate Articles For May 2016
Posted by Paul Sian on Thursday, May 26, 2016 at 10:41 PM
By Paul Sian / May 26, 2016
Comment

Superb Springtime Real Estate Articles For May 2016
May can be a busy month for everyone. School is coming to a close so vacation planning may start or some may be in the midst of moving themselves and may miss some of the great real estate articles presented here on this list. When things do settle down make sure to catch up on all the great real estate reads from real estate bloggers around the world in order to enhance your own knowledge and understanding.
Should You Buy A Fixer Upper?
Yes you may find a good deal on a fixer upper but are you truly ready to undertake what could be many countless hours and plenty of money to fix up the home you are considering? If you buy the wrong home it could end up costing you big time in the long run if everything needed to be fixed up requires a licensed contractor and/or permits. There is a smart way to buy a fixer upper as Ryan Fitzgerald points out in his excellent article "Don't Buy a Fixer Upper (Until you Read This!)". Ryan takes you through many excellent points and smart moves in order to make sure your purchase of a fixer upper is a smart financial move and does not turn into a big money loser.
Is There A Secret Plan To Selling A Home Fast?
In fact there is a way to sell your home fast and it does not necessarily involve any magic or secret as Lynn Pineda expertly points out in her article entitled "How Can I Sell My Home Fast?" Lynn takes you through the right approach to selling a home fast and includes detailed information on how best to price your home, how best to present your home, how the marketing should be handled and much more.
Reasons To Get A Home Inspection Before Buying That Home
In this fast pace real estate market many home buyers may think it may be a good move to forgo the home inspection as part of their offer in order to win the battle of multiple offers. While this may seem like a smart move at the time, when you do move into the house and find major problems requiring big dollars up front to fix you may regret making an offer and waiving inspections. Xavier De Buck in his great article "8 Reasons To Get A Home Inspection Before You Buy A House" takes you through some solid reasoning about how the home inspection can help prevent your dream home from becoming a nightmare by getting it inspected.
Important Contact Numbers To Have
Whether your interest is in real estate or not this article from Teresa Cowart is a great knowledge sharing piece for anyone. Entitled "27 Important Contact Numbers Every Homeowner Should Have On-Hand" it lists out key numbers homeowners should have on-hand in case of emergency. Not only for homeowners though, this list is great for anyone to keep on hand so they don't have to waste time trying to look up the number when the need is immediate.
Does LinkedIn Have Real Estate People I Can Follow
LinkedIn is a great social networking site where you don't have to worry about reading about what people ate or the fact that their sleep patterns are off for some reason. Instead LinkedIn is about people sharing their successes in their careers and sharing the latest greatest articles from many different industries. The real estate people on this great list compiled by Kyle Hiscock entitled "Top Real Estate People To Follow On LinkedIn" is no different in that they share awesome content and up to date information to help those of you interested in real estate.
Next Steps After Seller Rejects Your Offer
Writing on Examiner.com Anita Clark in her article "What Should You Do if The Seller Rejects Your Offer" covers the thought process and ideas you should be considering in case a seller rejects your offer to purchase a home. While rejection is never a pleasant thing there may be takeaways from the rejection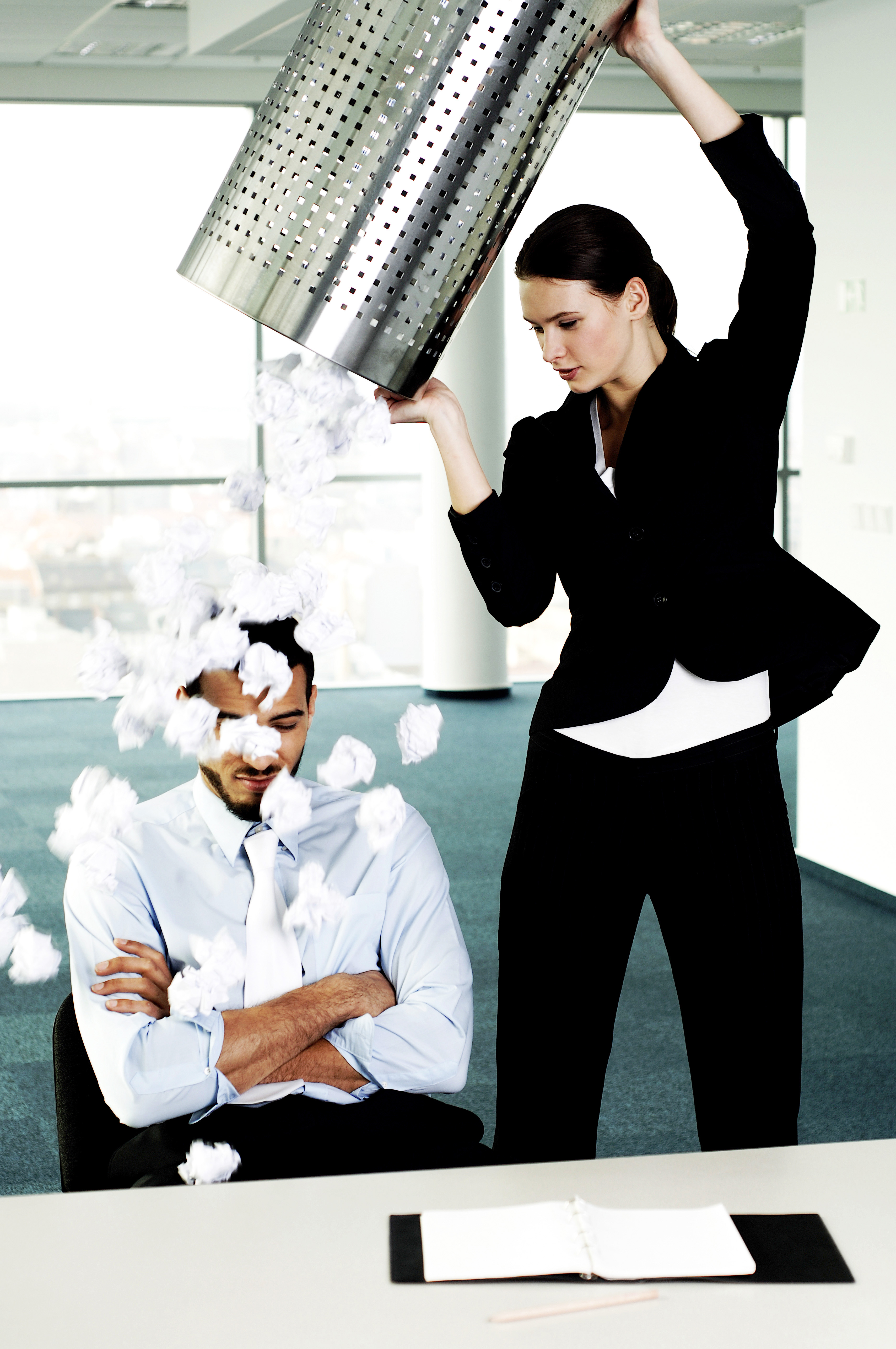 that lead to you coming back with a stronger offer or maybe finding some better home that suits your needs.
Sold Your Home And Now Time For Packing?
If you sold your home and now are facing the daunting task of packing rest assured that Ferris Property Group has you covered with some "Clever Packing Tips for a Stress-Free Move". While having recently gone through the packing and moving process myself I would argue it could hardly be stress free unless you are in Hawaii enjoying the beach and have paid someone to move you while you are gone. If that is not the case and you do have to move yourself Ferris Property Group provide some great tips to help you pack.
Staging Your Home For Sale
Studies have shown that properly staging your home prior to selling results in more buyer interest and the selling price is usually higher as compared to a un-staged home. In "4 Easy Tips for Staging Your House For Sale" Dustin Brohm provides some excellent tips and guidance on some basic home staging tips you should be doing prior to putting your home up for sale. Once staged your home should not only look better in pictures but as well should look better in person when the buyers come to see it in person.
What If Your Home Sucks?
Ok that may be harsh, but what if indeed your home has issues and you are having difficulty selling it? That does not mean all bets are off and you will not be able to sell it as Debbie Drummond expertly discusses in her article "How To Sell The House Nobody Likes". There are many things to consider when selling your home and certain things you do can help you position your home better so that you are able to find that buyer who is ready to make an offer.
Radon And Selling Your Home
Radon is a naturally occurring gas that can cause cancer through prolonged exposure over time. No one intentionally does anything to attract radon into a home like someone letting moisture accumulate and cause mold problems. But radon does happen and buyers often will check to see if there is radon present in a home. The presence of radon in and of itself is not a deal killer as it can be effectively dealt with as expertly pointed out by Marty Snyder in his radon article. If you as a buyer get results stating that the a home you are interested does have radon, don't let that end the deal for you as the technology available today can effectively eliminate radon risk in most homes.
Should You Sell Your Home In The Summer?
When done right you can sell your home anytime of year as Bill Gassett will tell you. In his article Summer Home Selling Tips Bill provides ten great tips for selling your home in the summer. From making sure you landscaping does not look dried out and dead to making sure you AC is in peak operating condition and can keep things cool inside you cannot go wrong with the tips he provides.
Credit Score And Mortgage Rates
By working to improve your credit score prior to applying for a mortgage you can lower the interest rate you pay over time and be offered better terms and conditions than if your credit score is not that great. In my article How To Boost Your Credit Score Prior To Applying For A Mortgage Loan I take you through the important steps needed to boost your credit score so you can save money when you buy a home.
Bottom Line
May 2016 was an excellent month for real estate related articles. Whether selling, buying or you are just interested in real estate there is plenty of content in this list to keep you educated and informed.
About the author: The above article "Superb Springtime Real Estate Articles For May 2016" was provided by Paul Sian. Paul can be reached at paul@CinciNKYRealEstate.com or by phone at 513-560-8002. With over 10+ years experience, if you're thinking of selling or buying, I would love to share my marketing knowledge and expertise.
I service the following Greater Cincinnati, OH and Northern KY areas: Alexandria, Amberly, Amelia, Anderson Township, Cincinnati, Batavia, Blue Ash, Covington, Edgewood, Florence, Fort Mitchell, Fort Thomas, Hebron, Hyde Park, Indian Hill, Kenwood, Madeira, Mariemont, Milford, Montgomery, Mt. Washington, Newport, Newtown, Norwood, Taylor Mill, Terrace Park, Union Township, and Villa Hills.