Great Social Media Platforms To Use For Real Estate
Posted by Paul Sian on Thursday, December 24, 2015 at 12:34 PM
By Paul Sian / December 24, 2015
Comment

Great Social Media Platforms To Use For Real Estate
Being a social media aficionado I find myself with many social media apps on my smartphone and using those many different social media platforms to share my knowledge. Social media is great in that it allows direct interaction and sharing of knowledge and information with anyone. As an active blogger I try use social media to help spread the word about the articles I have written so that someone out there may find some answers to a problem they are having or to a situation they have encountered. Not only do I share my own content on social media and I am also sharing the content of other experts through my social media accounts as can be seen by my articles 35 Top Bloggers and Social Media Power Players and by my Best of 2015 Real Estate Articles. There is a lot of great information out there on the internet and social media is a great way to share the best content.
Content curation social networks like List.ly, Scoop.it, and others help social media sharers organize the content they want to share in one easy location. The advantage with many of these networks is your ability to organize groups of articles into topics to make it easy to find. This allows you to have a real estate section, a YouTube video section, a podcast section or a combination of that and more. It is a great way to share the stuff you find to be valuable and informative in one location. Take a look at these platforms and decide which ones can help you share the content you enjoy.
Social Media Platforms You May Not Be Familiar With
Scoop.it is great social media platform to organize and collect articles, stories and videos that you find interesting. Scoop.it allows contributors to add their own input as to why an article is interesting to read. I use my Scoop.it account to pull together all the interesting real estate content that I find or have written about. This allows readers to read through my Scoops and see which article might be of interest to them.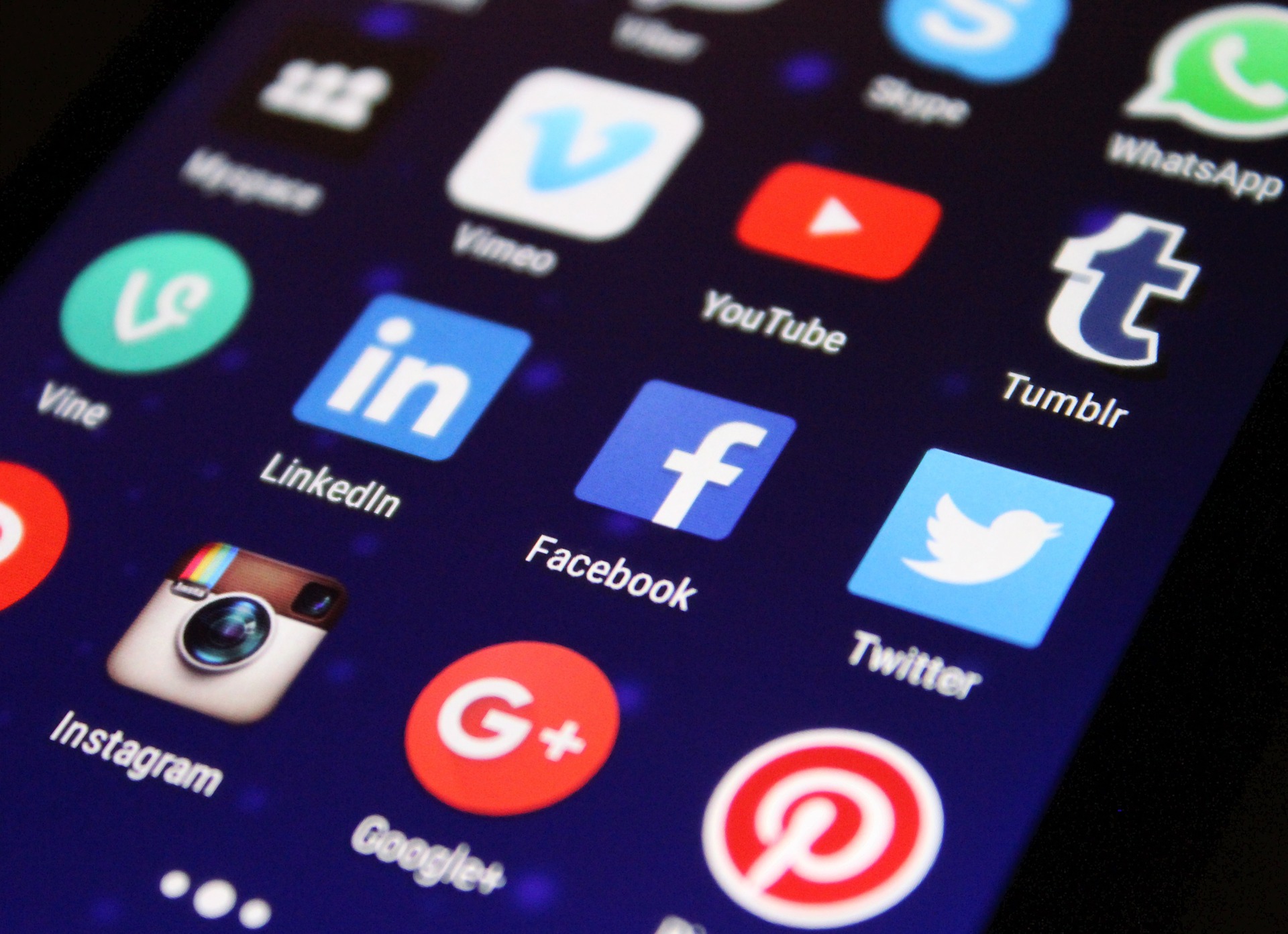 A reader interested in selling a home can skip the Scoops about buying a home and only focus on the home selling articles that look interesting to them. It saves the reader from having to go back and forth between different sites. You can visit my Scoop.It page here.
Storify lets users create stories or timelines by sharing content from other social media platforms. You can create a story by selecting Instagram pictures, Facebook posts, Twitter tweets, YouTube videos and more. Once you select the posts from the source sites you can then organize in the order you want and add captions to describe the progression in your story. The user interface is very easy to use. I use Storify to organize my podcasts and the YouTube versions of the same podcasts. Check out my Storify page here.
List.ly is a social media platform allowing you to create lists out of other social media posts. Not only can you create lists on your own you can also create lists collaboratively with others. List.ly has different layouts with which to display the collection of content you have assembled. Here is a link to a couple of my lists.
The Bundlr social media platform allows you to gather together videos, web links and more and bundle them into a common themed collection to share with your readers. It is very easy to use and relatively inexpensive to sign-up for their premium features. You can find my Bundlr page over here.
Tumblr is kind of like an all in one package of social media sharing and blog platform in one. It is quite easy to use and you can setup different blog pages on different topics. After signing up for Tumblr you can create pages based on the topic of your choosing and then start to blog however you want to blog. If you want to start a blog without any initial money upfront Tumblr is a place you should visit. To visit my real estate Tumblr blog click here.
Quora is a question and answer type of social media site. If you have a question that you would like an expert to answer, post it on Quora and depending on the question you should get a number of answers from experts around the world. The beauty of Quora is that the best answers get voted up and are prominently shown under the question. Other answers are present so you can get differing view points as well. You can visit my Quora page here.
Slideshare is a social media platform where you can share your slide presentations with others. Whether your slide presentation is about a new product, your services or something else, you can upload your slides into Slideshare and share with anyone you want. It is a pretty easy platform to use. Create your slides in a slide program and upload them into Slideshare for sharing with your audience. To see some examples of my slides that I have shared check out my Slideshare page here.
BagTheWeb is another content curation type social media platform where you can collect stories from around the internet and organize them into "bags" for sharing with others. So say for instance you would like to collect all blog articles about mortgages in one place to share with others, with BagTheWeb you would add the links to the various stories in a bag and use that as a way to share with others who may be interested. BagTheWeb is pretty easy to use and straightforward in its approach to collect and share information from around the internet. You can find my BagTheWeb profile here.
About.me is kind of like a one stop shop for connecting all your social media accounts. You can link your Twitter, Facebook, LinkedIn, Google+ and more accounts in one place. You bio page on About.me is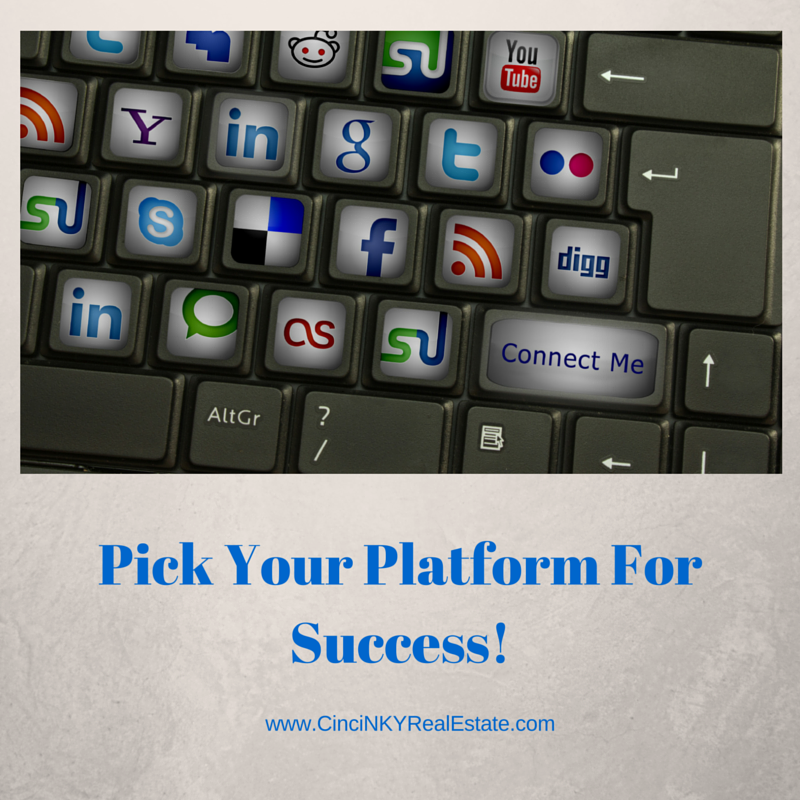 where you can tell the world about yourself and how to find your other accounts. You can find my About.me page here.
The Popular Social Networks
Twitter is probably my favorite social network to use because of its simplicity and the limited character count for each post forces one to focus on a particular point and not overload extra information. Twitter is a very fast network in that depending on how many people you follow you may see lots of tweets in your stream. Because of the speed of Twitter though repeating tweets periodically is not viewed as a bad thing. Of course it you are auto tweeting the same listing or the same tweet over and over every few seconds you will either get shut down as a spammer or you will get unfollowed by people who are annoyed at you filling up their feed with the same message. Click here to follow me on Twitter.
Google+(also known as G+) is a social network created by Google that combines some of the best features of Twitter and Facebook. In G+ you have the ability to "circle" people that you want to follow and interact with. The G+ circles can be broken down into categories. So you can have one circle for friends, one for family members, one for business contacts, and similar for other categories you create. The G+ circles allow you to then control which circle you can view in your newsfeed. So if you don't want to see everything all at once then you can just view the information from your family or friends circle to catch up with what they are doing. The circle feature is very helpful in controlling the amount of updates you see and making it only so you see the ones you want to see as opposed to other social media platforms which just hit you with everything. You may hear some people say that G+ is dead or a ghost town but that is quite far from the truth. G+ is a highly engaged social media network that you should check out and see what it has to offer. Here is the link to my G+ page where you can add me to one of your circles.
Facebook is a social network where the conversation is more casual as compared to some of the other platforms. Many Facebook users connect with friends to keep up to date on what they are doing, life events, local happenings, places to meet and more. Being overly sales oriented gets one ignored or worse unfriended. So with Facebook one should be sharing helpful information and content to connect with people. Here is the link where you can like my Facebook Page and get updates on when I post a new blog article.
LinkedIn is the social network for professionals. You will find more posts on business happenings, training classes, career moves, skill sets as opposed to what you just had for lunch. LinkedIn is a more formal network where many pictures are of people in their professional work attire. Posts on LinkedIn have a tendency to be short, sweet and to the point. It is a great place to connect with other people and just network. Click here for my LinkedIn profile.
YouTube is a social media platform for sharing videos. For those who may not have the time to read articles, or instead prefer to watch something visual YouTube fills that need. Considering the amount of video content there is on YouTube on almost every topic imaginable it is no wonder that YouTube is considered the second largest search engine on the Internet. Visit my YouTube channel here.
Pinterest is more of a visual social network where text has a less important role compared to the actual image that is being shared. People on Pinterest "pin" images to their boards and use that to link to products, pages, websites, information and more. There are shared community boards on Pinterest where those invited can pin their pins to the community boards and interact with others in that community. Pinterest is a great social network for visual discovery. Find some pinned image that grabs your eye and then click on the pin to get taken to a website that can give you more information about the topic you are interested in. My Pinterest profile page is found here.
Instagram is mainly a social picture sharing platform. Take a picture and share it to Instagram for others to see, comment on, or like. Instagram has the ability to share your pictures to other social media platforms as well. So you not only can publish a picture to Instagram you can also share to Facebook, Twitter, Flickr and more at the same time. Instagram also provides basic easy to use photo editing tools and filters for you to customize your picture to your liking. Here is the link to my Instagram profile page.
Bottom Line
Social media is about sharing knowledge and information. With the many different social media platforms the act organizing and sharing that information can be a challenge. But with some of the social media platforms mentioned above you should be able to share the articles you love with those connected to you.
Additional Resources
For more knowledge on social media platforms to use with real estate check out the following:
Top Marketing Tips From 20 Real Estate and Social Media Professionals by Bill Gassett at MaxRealEstateExposure.com
What to Post on Facebook, Twitter, LinkedIn, Pinterest and Instagram for Real Estate by Katherine Tattersfield posting on RESAAS.com
3 Tips for Social Media Success for Real Estate Agents by Kyle Hiscock posting on Point2.com
30 Effective Real Estate Social Media Marketing Tactics To Work Smarter [INFOGRAPHIC] by Tyler Zey posting on EasyAgentPro.com
About the author: The above article "Great Social Media Platforms To Use For Real Estate" was provided by Paul Sian. Paul can be reached at paul.sian@herrealtors.com or by phone at 513-560-8002. With over 10+ years experience, if you're thinking of selling or buying, I would love to share my marketing knowledge and expertise.
I service the following Greater Cincinnati, OH and Northern KY areas: Alexandria, Amberly, Amelia, Anderson Township, Cincinnati, Batavia, Blue Ash, Covington, Edgewood, Florence, Fort Mitchell, Fort Thomas, Hebron, Hyde Park, Indian Hill, Kenwood, Madeira, Mariemont, Milford, Montgomery, Mt. Washington, Newport, Newtown, Norwood, Taylor Mill, Terrace Park, Union Township, and Villa Hills.