Smart Tips For Your Next Move
Posted by Paul Sian on Thursday, May 3, 2018 at 7:00 AM
By Paul Sian / May 3, 2018
2 Comments

Smart Tips For Your Next Move
After the purchase or sale of a home comes the challenge of moving from or to a new home. There are a number of different approaches to take with the move but the initial prep work prior to the move can make the difference between having a move that is easy versus a move that could be very stressful. This article looks at the different options for moving, offers tips on preparing for a move and provides some advice on how to avoid some common moving scams.
Moving Options
The Move Yourself Option
Depending on how much stuff you have to move this can always be a cost effective option. If you plan on buying new furniture and belongings at your new home then you can sell, donate or throw out stuff you no longer want so as to reduce the amount you yourself have to personally carry. If you are just moving clothing, kitchen ware and little less else then one person could handle the entire move on their own. On the other hand if furniture is involved you will need help to move the larger pieces of furniture safely. Enlist the help of your friends and make sure you plan the move ahead of time. Inventory all your heavy items and keep an inventory list of everything boxed up and tag the boxes accordingly so you don't have to tear open every box just to find your coffee maker after you move in.
Sometimes it is easier to move the heavier items at the start of the process since that is when you will have the most energy to do so. Moving a very large dresser after you have moved 20 heavy boxes puts you at greater risk for dropping the dresser due to fatigue thus possibly causing damage to the dresser or worse injury to you or those helping you. Make sure to use the proper tools for moving items. Heavy items should be moved with the use of hand carts or dollies. Large unwieldy furniture should be moved with the use of furniture straps. Watch training videos to see how the pros are moving their furniture with straps so as to minimize the effort and minimize the chance of injury. Also don't exceed the rated weight of moving equipment. If a dolly can handle a max of 150 pounds, trying to move the 250 pound refrigerator could damage the dolly, damage the refrigerator and hurt the people trying to move it.
If you need to rent a truck to move make sure you get the right size of truck. Too small of a truck means too many trips back and forth. Too large of a truck could also cause problems if you have not properly secured items down. While driving your items will shift and slide around in the truck possibly causing damage. Make sure you use the appropriate tie downs meant for the truck you are renting. Don't come up with your own solution because it is easier and/or cheaper. The cheaper solution is not very good if it results in damage to your furniture or other belongings that could have been protected with the right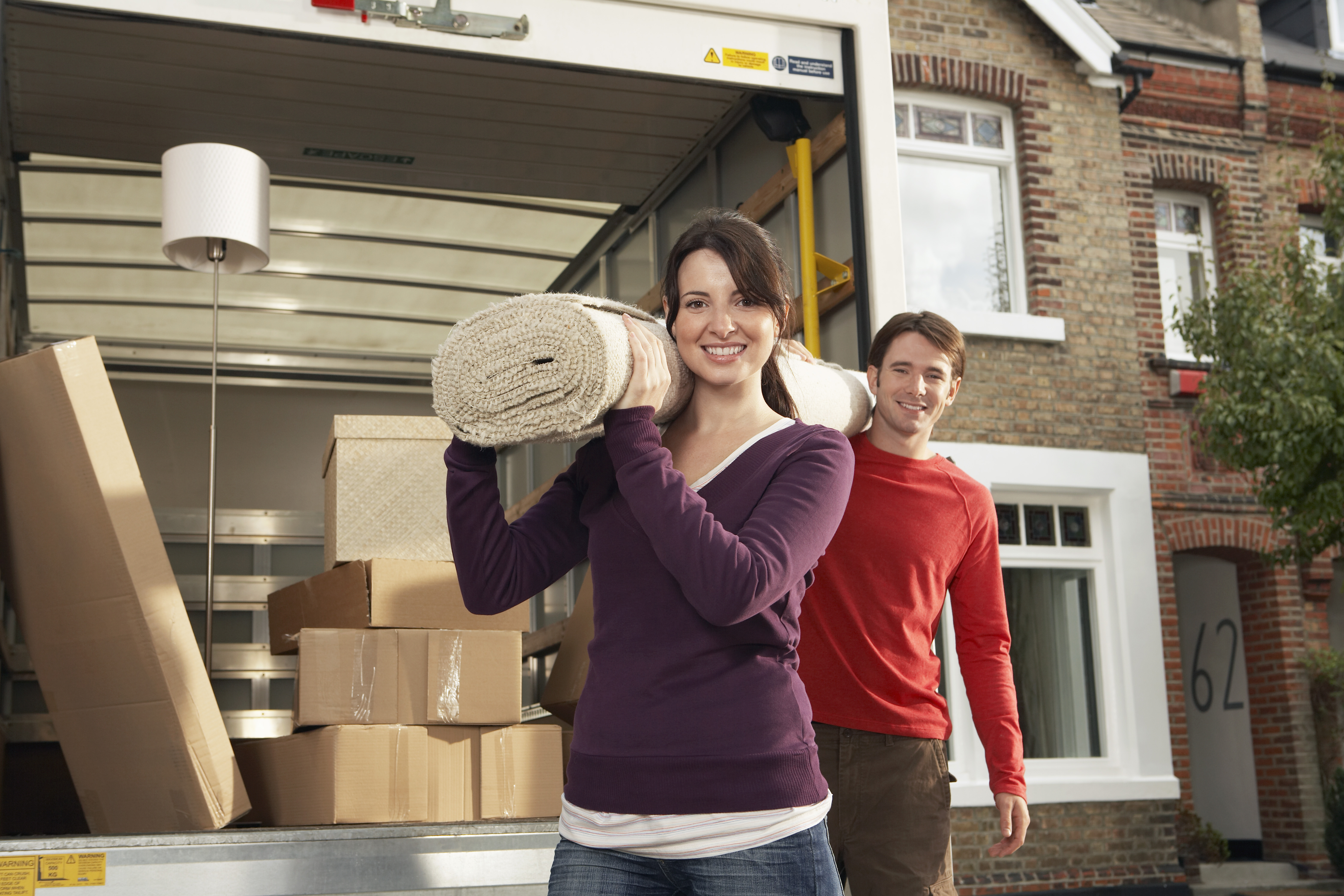 kind of tie downs.
When renting a truck be sure to check the insurance options the rental company offer and talk before hand with your auto insurance company to see if they would provide any coverage to you while renting a moving truck. Sometimes the credit card that you use to rent the truck may provide some sort of insurance coverage in case of accident or damage to your household goods. Always find out ahead of time what type of insurance coverage is available to you.
Be sure to reserve your moving truck ahead of time. While many times the truck rental lot may look like it has plenty of trucks to rent the day you come to rent one all those trucks sitting in the lot may already be spoken for. By contacting the moving company at least 3-4 weeks in advance and making reservations for a truck you are less likely to run into a situation where you have no means to move your household goods due to no trucks being available. During peak moving seasons (spring, summer, early fall) you may have to make reservations earlier for your truck and moving gear just to make sure you get your pick of vehicles versus trying to get whatever a rental company has on the lot.
Hire Movers
Hiring movers is the other common option for getting moved from one place to another. Movers are not only able to help you pack if you want, but they will also move all of your belongings to your new home and even help you unpack if you so desire. The added time for helping to pack and unpack will be added to the overall cost of the move so you could save some money by making sure you pack everything yourself that needs packing and only have the movers move boxes and furniture that are ready to go.
When moving with movers it is always best to pack and move yourself valuables and delicate items that you are worried about being damaged in the move. Many moving companies will have insurance exclusions in the event of losses of valuables and delicate items unless they are specifically mentioned and extra is paid for insurance coverage. That is one of the other benefits of hiring a professional moving company is that they will be insured for any damage or loss to items they are moving for you.
Choose movers based on reviews from online sites like Facebook, Google, Yelp or other popular review platforms. You can also choose movers based on personal recommendations from family and friends. Make sure the movers have insurance to cover repair in the event something is damaged while you move and double check moving charges for heavy items. Certain items like safes, large piano's and heavy furniture may require an extra charge to move them or the moving company may not be able to move them and would instead require you to hire a specialty moving company for moving something like a heavy grand piano.
Movers should be booked well in advance of the anticipated move date. Especially during peak moving times if someone is slow in booking their movers they may find themselves scrambling for bottom of the barrel movers, may be forced to move themselves or may be forced to postpone their move. Contacting movers at least two to three months in advance is advisable in order to ensure you can get the exact date you need. Wait too long and you will have to take what dates the movers have open if they have anything available at all.
Keeping Track Of Your Move
Nothing is worse than after moving trying to figure out where a certain item is but not knowing which box has the item you are looking for. That might then require opening up every box and searching for the item you need. Save time and frustration by packing items by room and labelling all boxes. So for example all kitchen items stay in the same boxes and boxes with silverware and cup ware are appropriately labelled so you know where to get spoons and glasses to drink in the new house. Depending on how you packed items taking pictures of the contents of boxes before sealing them up can be helpful as well since it can give you an idea of what a box may contain.
If you are moving to two different locations say from a large house to an apartment and some stuff is going to a storage unit it is important to label boxes accordingly as to where they will go. Items should be sorted ahead of time as well so that important items that need to go with you to the apartment go to the apartment and items that can be stored go into storage. All your important legal documents should be packed and go with you to your apartment and not be put into storage. A lot of times people may think I am only living in this apartment for a couple of months until I find a new home so I can store these important items or paperwork in storage until then. Life happens and plans can change so that couple of month apartment living can change based on your job circumstances or more. So keep important items and paperwork with you rather than being hidden away in storage which may not be as easily accessed.
Take pictures of furniture, large electronics and other large items to keep track of its current condition in case items do get damaged during a move. If you hire movers the pictures may be useful if you need to file a claim for damaged property. If you move the items on your own the pictures can be useful for helping you figure out how to re-assemble things that had to be taken apart to make the move. Make sure you take pictures as you are disassembling the items and keep properly organized all screws and fasteners used to hold the item together.
Moving Scams To Watch Out For
There are a number of moving scams that take advantage of the trusting nature of people and leave them hanging with no choice but to pay more. One of the more known about moving scams is where the moving company refuses to deliver your household goods unless you pay more money and usually they want a lot more money. The moving truck that was supposed to be at your house today or the one you were following stopped for a break or took a detour to somewhere else while you waited patiently. These movers don't intend on giving you your stuff unless you pay them and even then they may deliver your items in their own sweet time.
Another common scam is quoting one amount and then demanding a much higher amount after the truck is loaded up. Often times the person moving is quite tired after all the work they have put in and really not ready to argue or fight especially if their furniture is still sitting on the truck waiting to be taken off. Similar to the scam above where a truck disappears this one attempts to take advantage of people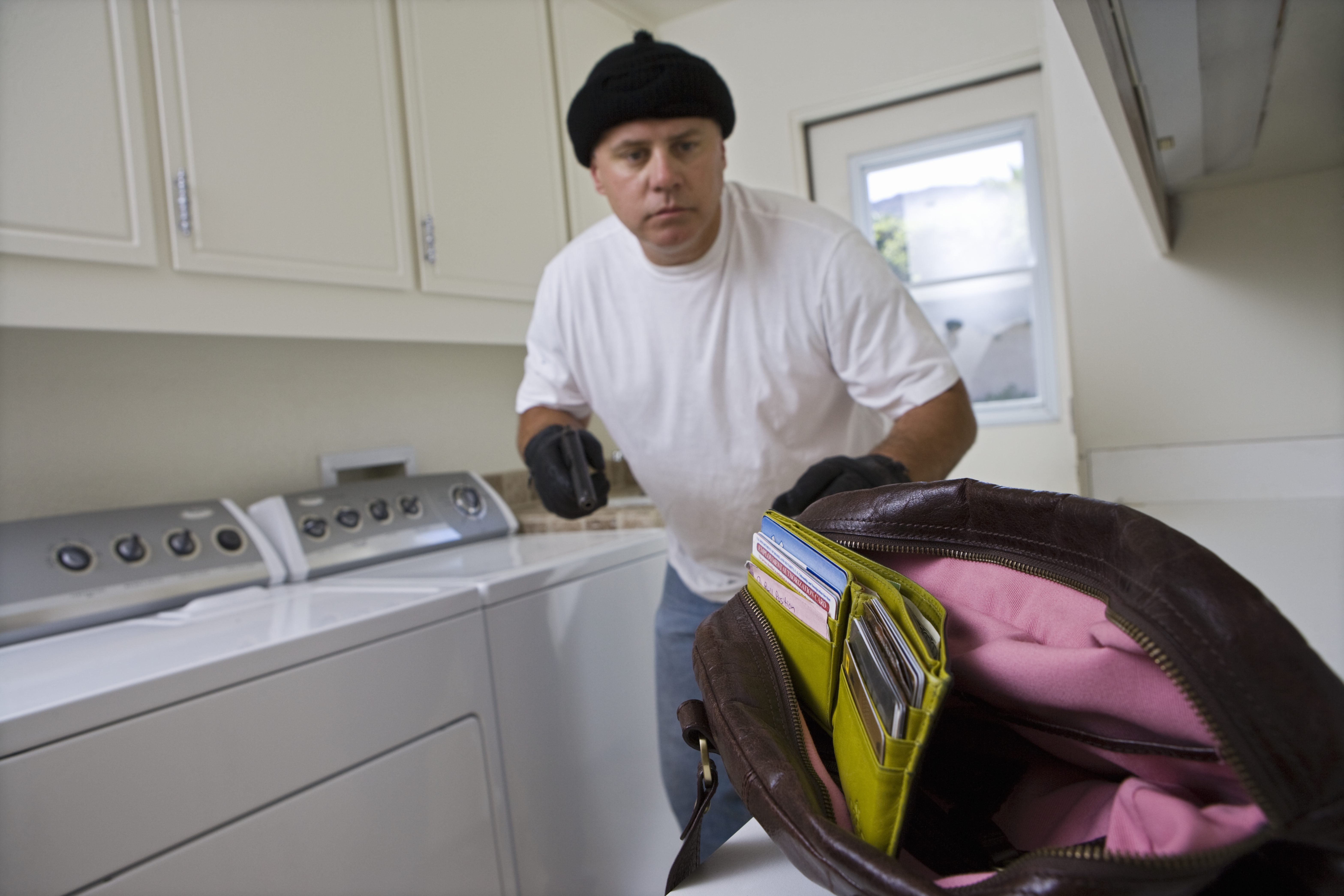 when they are vulnerable. Most people don't want their household goods being treated roughly either and possibly being broken by a grumpy moving team who wants more money now so they end up paying the extra money in order to avoid hassles.
Another thing to watch for is valuables going missing during the move. Some companies may hire less than honest laborers to make up for shortages which could result in those looking for a quick score helping out on the move. It is always better to pack and move valuables on your own prior to the movers even arriving to pick up your stuff. If you can't move it to your new place just yet consider storing valuables with a relative until you are ready to move them yourself. This applies for jewelry, prescription medications, expensive collectibles, firearms, antiques and more.
As mentioned before hire reputable moving companies who have good reviews or you have heard about through word of mouth from others who have used them. Research the companies online and ask them about their moving charges, their hiring policies for employees and their insurance for damaged goods during the move. Companies should be able to quote up front what they estimate the moving costs will be or will give you the hourly rate they charge based on how many movers are working to help you move. It may cost a bit more to work with a moving company with a good reputation but you will gain more than that by knowing you will be getting a quality moving team who is not out to steal from you.
Bottom Line
Once you have accepted an offer on the purchase or sale of a home the time to start planning moving begins right away. From packing away valuables to inventorying your household goods keeping track of everything that will be moving with you is a smart way to make sure the move goes smoothly. Use trusted service providers in your area in order to avoid common moving scams that are just designed to rip you off.
Additional Resources
About the author: The above article "Smart Tips For Your Next Move" was provided by Luxury Real Estate Specialist Paul Sian. Paul can be reached at paul@CinciNKYRealEstate.com or by phone at 513-560-8002. If you're thinking of selling or buying your investment or commercial business property I would love to share my marketing knowledge and expertise to help you. Contact me today!
I work in the following Greater Cincinnati, OH and Northern KY areas: Alexandria, Amberly, Amelia, Anderson Township, Cincinnati, Batavia, Blue Ash, Covington, Edgewood, Florence, Fort Mitchell, Fort Thomas, Hebron, Hyde Park, Indian Hill, Kenwood, Madeira, Mariemont, Milford, Montgomery, Mt. Washington, Newport, Newtown, Norwood, Taylor Mill, Terrace Park, Union Township, and Villa Hills.