Tips For Selling A Home In Winter
Posted by Paul Sian on Thursday, November 18, 2021 at 12:30 PM
By Paul Sian / November 18, 2021
2 Comments

Tips For Selling Your Home In Winter
Real estate is one of those things that sell year-round. Regardless if it is in the dead of winter or during the hot summer months people will buy and sell homes. Real estate does have its cycles where certain times there are more homes for sale and more buyers ready to buy. Other times, like winter, there are fewer buyers and fewer homes for sale. For those wanting to sell their home in the winter that means fewer sellers to compete with and buyers who are more serious about buying. This article provides tips for home sellers to make sure their home shines for the buyers who are out looking to buy.
Interior and Exterior Preparation Tips
Interior Preparation
If a home hasn't had a coat of fresh paint in the last few years making sure the rooms are painted with a neutral color will help when it comes to showings. A majority of home buyers these days are looking for move in ready homes. Old and worn paint or paint that is unique to a certain decorating style can limit the buyer pool who is interested in making an offer. With an already smaller than usual buyer pool it makes sense to have colors that are neutral and appealing to all to increase the chances of getting strong offers.
The interior of the home should present well overall. That means having clean windows, clean carpets/flooring as well as clean appliances. Old worn carpets are a definite turn off to buyers. Rough and faded hardwood floors do not convey a move in ready vibe. Replacing carpets where a simple steam cleaning will not do is a great way to make sure buyers leave impressed. Hardwood floors should be sanded and refinished to give them a shine.
Take the time to repair broken outlets, electrical switches, squeaky doors, stuck windows, leaky faucets/drains and more. While no home is perfect, the fewer problems there are for the buyer and the home inspector to discover means fewer things that could end up causing buyers to walk away. A pre-listing home inspection is a great to catch all those little things and fix them up so there are fewer things for the buyer to deal with.
Exterior House Preparation Tips
Depending on how cold it is, working on the outside of the home may not be possible during the winter months. Things like paint need the right temperatures in order to stick properly. If the home was not painted and caulked during the warmer months it will not happen in the winter time. If there are repairs needed to stop the elements from getting into the home, like broken windows, rotted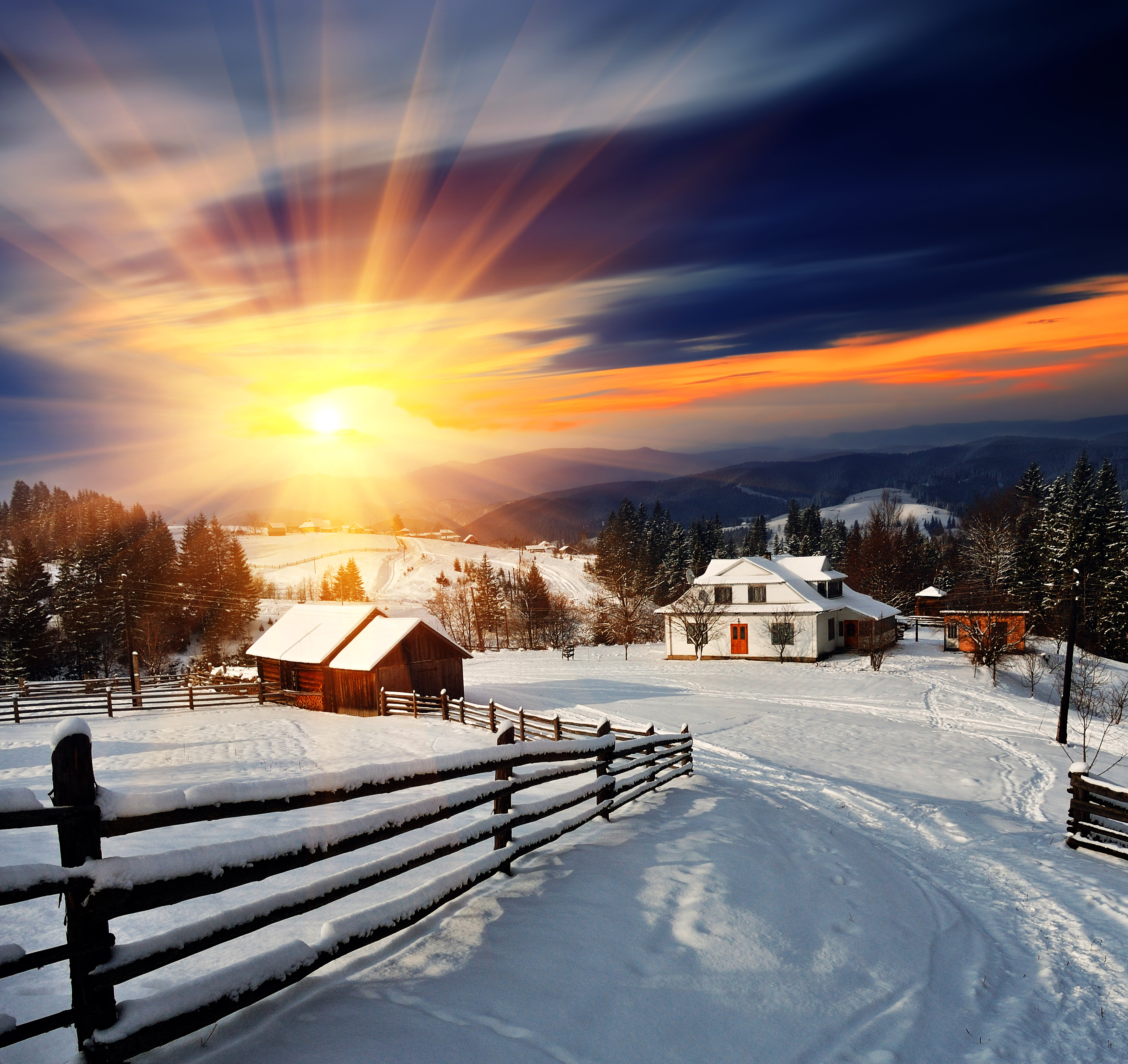 soffits, rotted siding those should be taken care of in order to at least seal the home up. A cold drafty home does not make for excited buyers.
For the landscaping dead trees, dead bushes and other outdoor dead plants should be removed. Dead trees around are generally evident and point to possible lack of care by the homeowner. Those dead trees also pose a risk to the house if they happen to fall and cause damage to the house. Better to be safe than sorry and make sure those dead trees are gone before buyers start walking in to tour the home. By keeping your landscape free and clear of dead plantings you show that your house is something that has been cared for during all seasons.
Depending on the time of winter you find your home on the market, decorating with the season is a great way to make your home look great and inviting to buyers. During Thanksgiving and through the New Year's putting up holiday lights and decorations creates a festive mood that buyers can appreciate. Don't overdo it on the holiday decorations though, your home needs to look balanced and not come off looking like an amusement park. Once the holiday season is over make sure to take down the decorations as well or to change them to something more appropriate for the time. Leaving decorations on well past the holiday season can turn into a distraction for buyers.
For your roof, if it is continually covered with snow during the winter months there is not much you can do for it. The one risk you may run into is ice damning. Ice damns happen when your attic space does not have enough air circulation and ice builds up on the inside of the attic from condensation trapped there. Over time with the temperatures being very cold the ice damns grow. As the ice melts on slightly warmer days the water from the melted ice drips onto your interior ceilings making it look like you have a roof leak problem. Painting over the water stains only covers up the problem and does not fix it. The water stains will return during the next warm day. Best bet to deal with ice damns in your roof is to bring in a qualified roofing contractor and have them look at the ventilation in your attic. A roofing contractor will be able to offer the suggestions for your particular roof style and how to prevent any ice damn problem.
HVAC SYSTEM
While the air conditioning part of the HVAC system can't be tested during the winter it is best make sure the heating portion of your system does work. Heating only a few rooms in your house because those are the only rooms you use, does not work for buyers. When selling your home you should ensure that your HVAC system has been recently inspected and tested by a licensed professional to make sure that the system is putting out heat as it is supposed to. Nothing will kill a home deal faster than a defective heater during winter time. So make sure your filters are changed and the HVAC has been recently serviced. If you have a high efficiency HVAC system, having on hand winter and summer time electric bills to show buyers will go a long way to letting them know the money they can save on heating and cooling bills.
SHOWINGS
As part of being ready anytime for home showings you will have to be vigilant in keeping snow and ice off of the walkways and driveway. You don't want buyers to be frustrated trying to get to you home through heavy snow. Or worse you don't want them slipping and hurting themselves on ice. If there are parts of your outdoors that are must see to help sell your home (outdoor patio, deck, pergola) then make sure those areas are clean as well so buyers can get a good look at everything the home has to offer.
If the home has a good working fireplace and there is enough time to start it up prior to a showing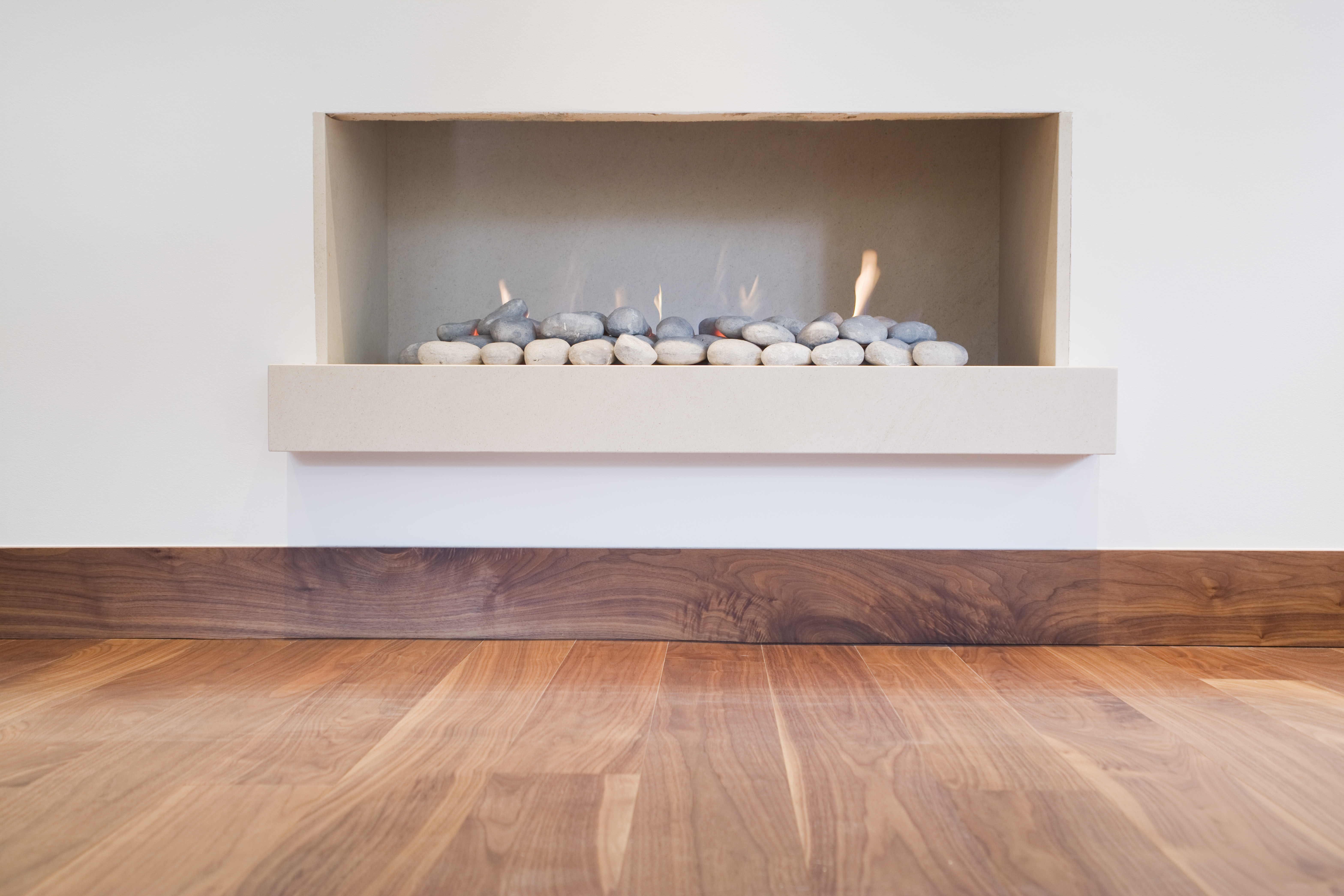 then do so. Not only does the fire "warm" the buyers up, it also looks great on a cold winter day. Even if you don't have enough time to start it up due to short notice, make sure the fireplace looks neat and presentable.
HOME PRICING
With winter time home sales being slower than spring and summer due to fewer buyers being out, getting the home price right is critical during this time period. Fewer buyers means lower demand which means an overly high price on your home will likely not attract any serious buyers. Instead set the price right to get the attention of those buyers who are actively looking. The right price may even force some buyers to get off the sidelines and come view your home in the winter rather than waiting for warmer weather to come back. More buyer interest means a great chance of selling your home within a reasonable amount of time. Price your home wrong and you still may be on the market come spring time only then you have to compete with newer listings by reducing your price to get buyer interest. When a home sits on the market for too long buyers begin to question why and may not bother to see it thinking there is something wrong with it.
BOTTOM LINE
Selling a home during the winter does require some extra preparation in order to attract the attention of buyers. Any extra attention will help as typically in the winter months there are fewer buyers out and about. By preparing and pricing your home properly the chances of finding a ready willing and able buyer increases greatly.
Additional Resources
About the author: The above article "What To Know About Remodeling A Bathroom" was provided by Luxury Real Estate Specialist Paul Sian. Paul can be reached at paul@CinciNKYRealEstate.com or by phone at 513-560-8002. If you're thinking of selling or buying your investment or commercial business property I would love to share my marketing knowledge and expertise to help you. Contact me today!
I work in the following Greater Cincinnati, OH and Northern KY areas: Alexandria, Amberly, Amelia, Anderson Township, Cincinnati, Batavia, Blue Ash, Covington, Edgewood, Florence, Fort Mitchell, Fort Thomas, Hebron, Hyde Park, Indian Hill, Kenwood, Madeira, Mariemont, Milford, Montgomery, Mt. Adams, Mt. Washington, Newport, Newtown, Norwood, Taylor Mill, Terrace Park, Union Township, and Villa Hills.