Should You Sell Your Home Before You Buy A New One?
Posted by Paul Sian on Thursday, August 8, 2019 at 7:00 AM
By Paul Sian / August 8, 2019
2 Comments

Should You Sell Your Home First Before You Buy A New One?
When the time comes for a homeowner to consider buying a new home the thought comes to whether they should sell their current home first or buy the next home and then sell. Whether they are buying to change locations, to upsize or downsize due to change in family size the decision to sell first or not is an important decision. Homeowners have various factors to consider including whether they can afford two mortgages at the same time, whether they can find another home in time once their current home is under contract with a buyer, or do they have some place to move to temporarily if their house sells and closes before they can buy a new one. This article looks at the various options homeowners have when looking at the decision to sell their home first before buying a new one.
Affordability Should Be The Top Factor When Deciding To Sell A Home First
If a homeowner needs equity from their current house in order the make the down payment for their next house or the ability to pay two mortgages will severely hamper the household budget then the best choice is for the homeowner to sell their current home first and then find another home. Depending on the market and how many homes are available for sale it may be easy for a homeowner to have their house under contract for sale and find another house to buy before they close. The contract for closing can be arranged such that the homeowner can either stay in their current home until they close on the new home with agreement of the buyer or move into the new home before they close on the old home. The risk to moving before closing on the old home can be having to pay two mortgages if that purchase contract for the first home fails to close.
When money is needed from equity of the first home to buy the next home then in most cases the first home will need to be sold first. Some lenders do offer loan products that will allow the homeowner to tap into the equity of the first home to help purchase the second home under the condition the first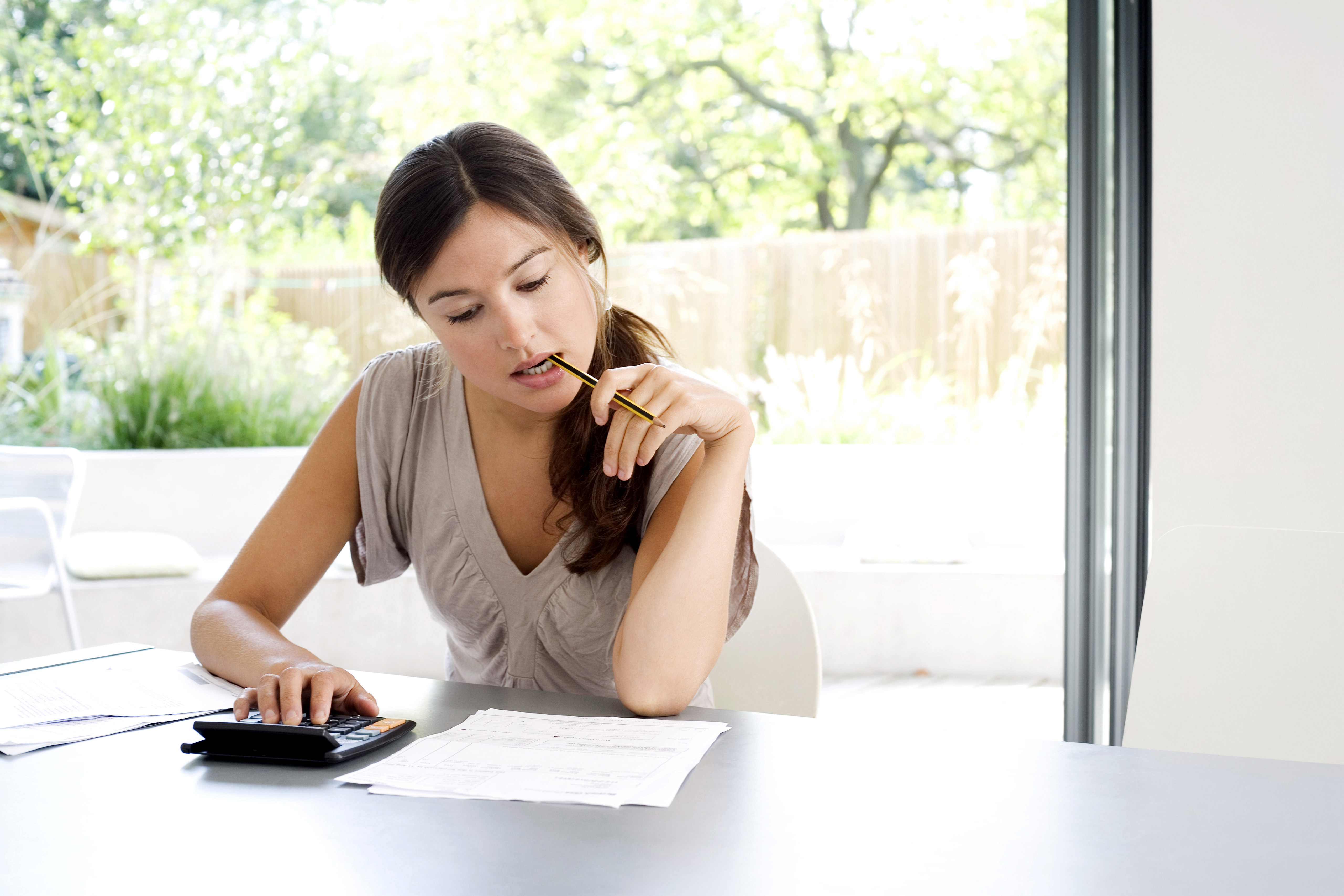 home will eventually be sold. In those cases homeowners may be able to buy a home before they sell the old home with the help of the mortgage lender.
Where a homeowner can afford to take on two mortgages for a while the advantage of waiting to sell the old home is that there is no rush to move out of the old home based on contract timelines and they can properly prepare the home for market after they have moved out. Most homebuyers are looking for move-in ready homes and the process of moving out can cause damage to homes. Once the homeowners have moved into their new home they can hire contractors to make repairs and updates to the old home so it shows better when up for sale. Another advantage is the homeowner does not have to deal with the cleanup and preparation for each and every showing as residents of the house. With the house vacant the home can be staged if need be or sold while empty and buyers can come tour the home whenever convenient to them.
Timing Considerations When Selling A Home First
If a homeowner decides to sell their home first and then start the process of searching for a new home they will need to negotiate the sales contract to allow them to stay in the home until they can close on the sale of their home. Some buyers will be flexible in allowing this and either will close early and let the homeowner rent the house back from the buyer or they can choose to extend the closing date so the homeowner has a chance to work on buying and moving into a new home. In a seller's market a buyer will have to be more flexible in order to get the house they desire.
In a buyer's market the buyer's may not be as flexible in allowing the seller to stay for too long in a house if at all. While most sellers intend to move there is a risk that a seller could get stuck by not being able to buy another house or do something to jeopardize their ability to buy. If a home seller is unable to get another house they will need to find short-term housing so that the buyers can move in. Allowing a seller to stay after closing can be tricky since if a seller decides not to move out when they are supposed to the buyer will need to evict them from the house which could get costly. Usually sellers intend to move and will make other plans for housing if they are unable to buy something soon enough but they may ask for more time to stay in the house.
Finding A Place To Stay When Selling A Home First
If a homeowner had to sell their home first before the purchase of a new home sometimes the homebuyer will allow the homeowner to stay in the home after the sale is closed. While this is not recommended due to the small risk that the homeowner decides not to move the homeowner usually will be expected to pay rent to the buyer after closing. Another option for the homeowner is to find temporary housing whether through a local apartment complex that allows month to month renting or through some other short term rental service. Depending on how many belongings the homeowner has they may also need to rent a storage unit to hold their personal belongings that will not fit in the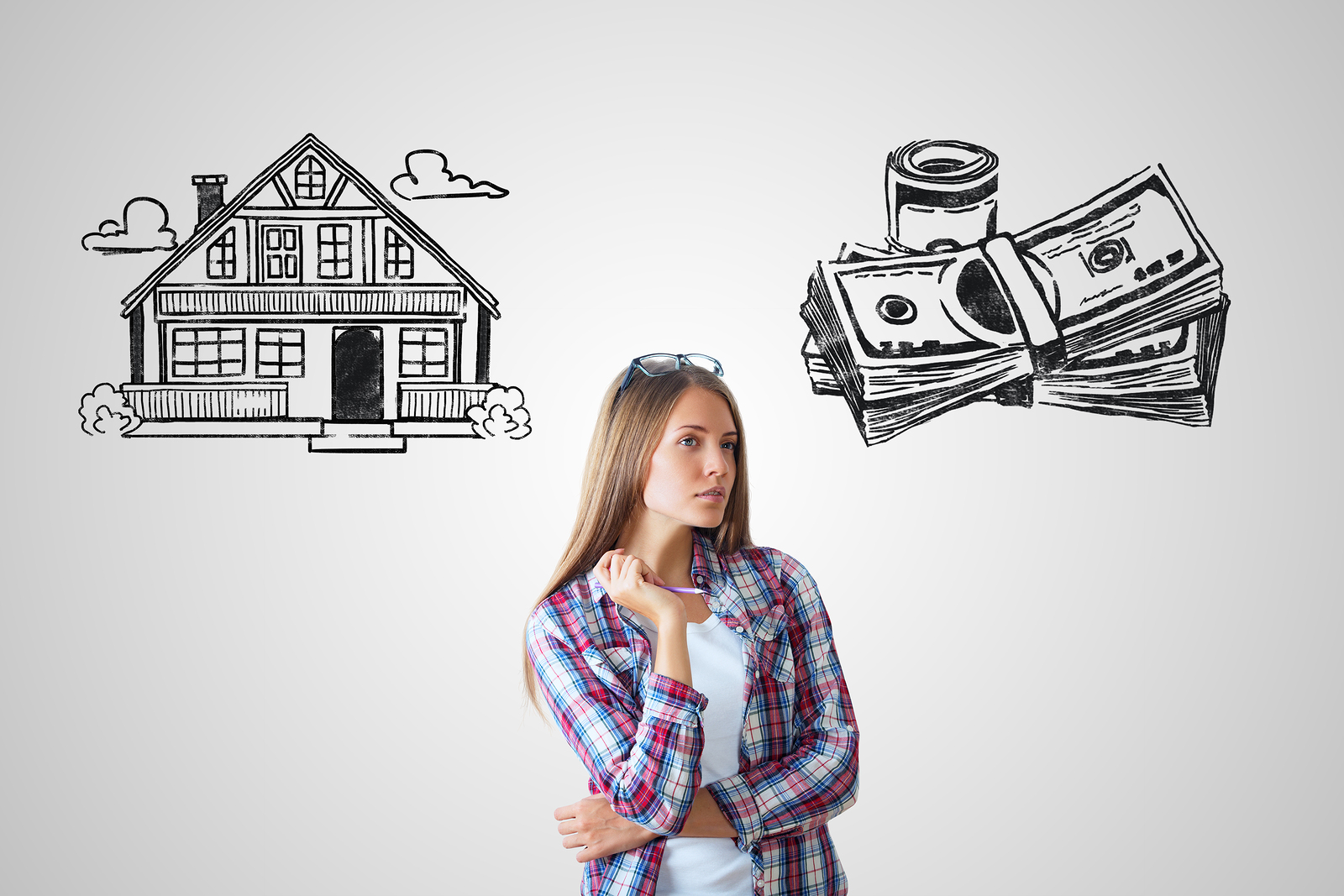 temporary housing. Temporary housing usually does cost more due to the short-term nature of it as a result homeowners need to be ready for that expense.
Homeowners should research the requirements the short-term leases require in terms of notice for leaving before signing any lease documents. Once in short-term housing the homeowner can work on finding a new home at a relatively relaxed pace and does not have to be in a rush to move once they do find a home to purchase. Costs do increase when people are in rush to move due to having to accept the movers who are ready to move them immediately and quality of the move may also suffer. Homeowners will have to consider all the costs associated with short-term housing, renting storage units and more as part of the overall budgeting process.
Bottom Line
The decision to sell a house before another one is purchased depends mainly on the homeowner's budgetary needs. A homeowner who needs funds from the equity of the current house may need to sell before they can buy unless they have a mortgage lender who can work with them. For others it may make more sense to buy another home first, move at their convenience and then sell their old home at their leisure.
Additional Resources
About the author: The above article "Should You Sell Your Home First Before You Buy A New One?" was provided by Paul Sian. Paul can be reached at paul@CinciNKYRealEstate.com or by phone at 513-560-8002. If you're thinking of selling or buying your investment or commercial business property I would love to share my marketing knowledge and expertise to help you. Contact me today!
I service the following Greater Cincinnati, OH and Northern KY areas: Alexandria, Amberly, Amelia, Anderson Township, Cincinnati, Batavia, Blue Ash, Covington, Edgewood, Florence, Fort Mitchell, Fort Thomas, Hebron, Hyde Park, Indian Hill, Kenwood, Madeira, Mariemont, Milford, Montgomery, Mt. Washington, Newport, Newtown, Norwood, Taylor Mill, Terrace Park, Union Township, and Villa Hills.