Tips For Finding The Right Self Storage
Posted by Paul Sian on Thursday, January 7, 2021 at 7:00 AM
By Paul Sian / January 7, 2021
Comment

Tips For Finding The Right Self Storage Options
There are many different brands of self-storage companies with each offering different types of options with how and where someone can store their belongings. Whether one is temporarily downsizing prior to a move to a new home, or moving location wise and need to store some of their belongings, self-storage is quite helpful and can sometimes the storage unit can even move with you. This article looks at the different self-storage options and what should be taking into account when looking for self-storage options.
What Types Of Self-Storage Options Are Available
Depending on the need there are a couple of different types of self-storage options available. The most common type of self-storage is unit without climate control. Most of the time the individual unit is secured by a keyed or combination lock that keeps the unit itself secure and there will be an entry security gate through which self-storage unit customers will need to access via security code. These units also generally are the cheapest available option for self-storage and work well where the items to be stored are not temperature sensitive.
In self-storage facilities that provide climate control the storage space is kept within a set temperature and humidity range. Generally these types of storage units are found indoors although there are some that offer climate controlled outdoor storage units as well. As many know moisture in a home can cause issues with mold, wood rot, rust and more. Climate controlled storage facilities ensure items stored in the unit are not subject to high humidity and temperatures which can cause damage to the stored items. Items such as wood, leather, fabric furniture, artwork, photographs, collectibles, delicate clothing, musical instruments, electronics, medical supplies and more can benefit from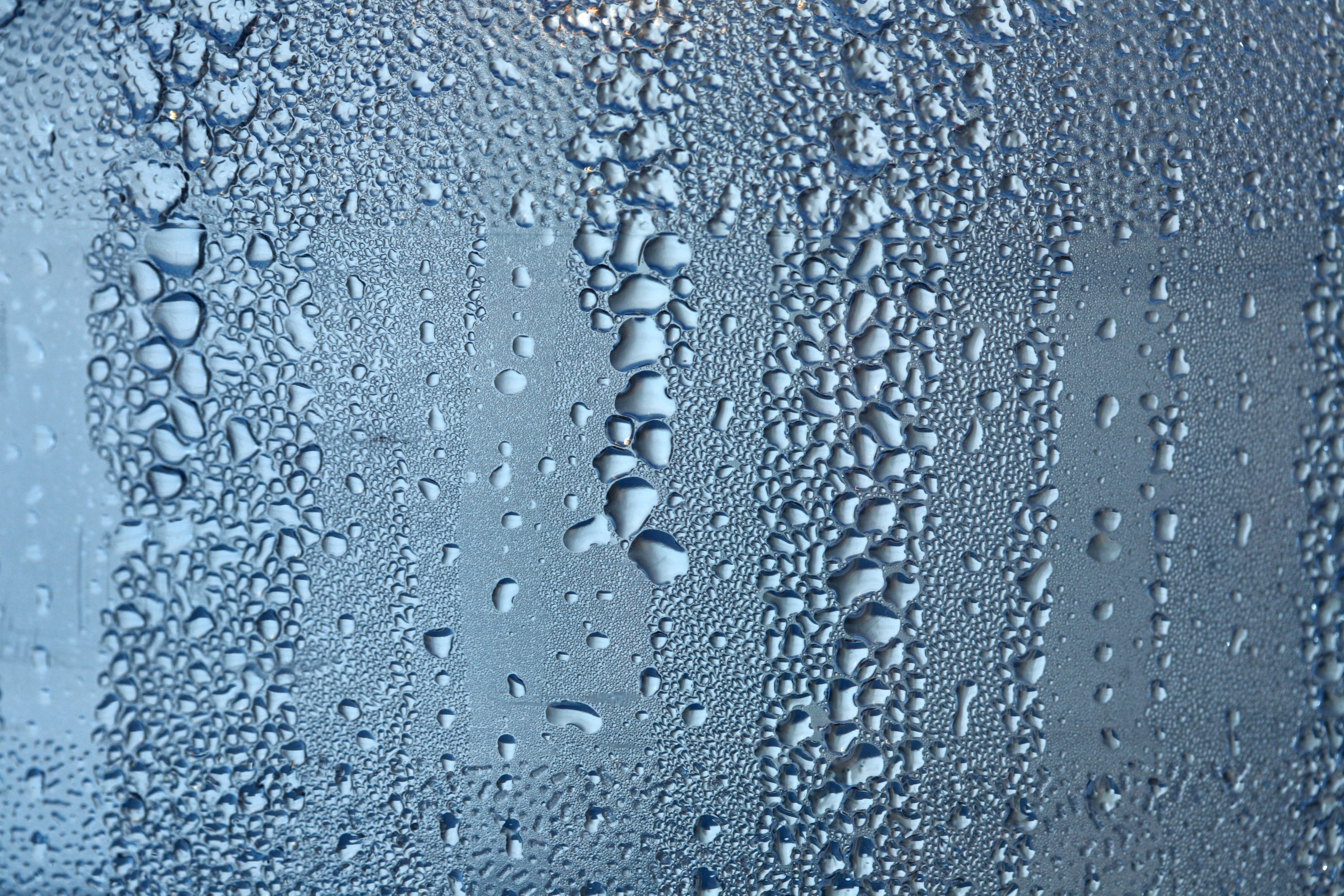 climate controlled self-storage units. Costs for climate controlled self-storage units are higher than units with without climate control.
Movable self-storage units are a more recent creation. With movable self-storage units the actual storage unit can be physically delivered to a home or place of business where it can be loaded by the customers and then once done the storage unit is transported back to a central warehouse. One of the big advantages with movable storage units is the unit and all items stored in it can move with the owner anywhere the storage company is able to move it to. That can make the home moving process much easier since items packed away can be easily be moved to the new place of residence where it can be quickly unpacked. One downside is that items need to be carefully packed and secured in the storage unit. Since the units themselves are physically moved items within the unit are subject to shifting and moving around. Those who opt for the movable storage units need to make sure their things are packed properly and according to directions provided by the storage company.
Tips For Packing A Storage Unit
Storage units need to be packed properly in order to make the maximum use of the space. Some opt for a larger storage space for convenience but probably could get by with a smaller storage unit when items in the storage unit are packed away properly. Items that will not be accessed or not be needed by the owner should be packed away at the very back. Items and boxes that may need to be accessed should be packed towards the front of the storage unit. If everything in storage will stay in storage until the time comes to take it out then the packing strategy is different and allows for more effective use of smaller spaces. Things packed improperly could result in damage items that need to be thrown out. When in doubt hire professional movers to help with the packing and loading and let the movers know if anything will need to be available for access while in storage.
Tips For Choosing The Right Self-Storage Company
Some of the larger brands of self-storage companies options include U-Haul, Public Storage, Extra Space Storage and more. There are also smaller and local independent self-storage companies and the best way to find local storage is through a local internet search. Once local storage companies are found in the area that works best for you it pays to call around to find out rates, storage policies (i.e. access times, access methods, what can and can't be stored etc), storage unit sizes and whether there are storage units available in the size desired. An in-person visit is always advisable to local storage places just to get an idea of the location as well to see how the facilities are managed. Asking for and reviewing a copy of the rental agreement prior to signing is also a wise thing to do to make sure the storage facility policies suits one's needs One should also be looking at online reviews to see how others are rating particular self-storage facilities.
Do Self-Storage Companies Provide Insurance?
Generally most self-storage companies do not insure the contents of the storage units they rent, but they usually do offer for an extra costs insurance for those items in the storage unit. Those looking to rent storage units would be smart to inquire about their homeowners insurance or renters insurance policy to see if that policy would cover items in the storage unit and what are the deductibles. If coverage is not available, the insurance company may be able to add extra coverage for items in a storage unit with a rider policy that may be cheaper than what the storage company is charging.
Determining The Need For Self-Storage
Sometimes getting rid of stuff may be a better option than putting them into self-storage. Especially if one is downsizing, putting items in self-storage that you plan on selling, donating or trashing in the future could be a waste of time and money now. What better time to start then now the process of determining what household items are no longer needed and are better served with someone else or better thrown out. Have boxes in your basement which have been untouched for years? Unless the boxes contain heirlooms being saved for future gifting to family members it might be best to look what is in those boxes and donate or trash as appropriate. If there are heirloom items that will be gifted why not gift them now as part of the downsizing/rightsizing process? It is possible that during the moving process items can be damaged and made unusable, by giving it away heirlooms now that can be avoided.
Most self-storage places will start off with introductory low monthly rental rates and then over time start to increase the rates and the increases can add up over time. The self-storage companies figure since it is not easy and cheap to move between storage units for better rates they have a captive customer and will collect rents accordingly. Downsizing/rightsizing of household goods means saving money by not having to pay for self-storage and possibly even saving some money on taxes through charitable donations.
Bottom Line
With the different types of self-storage options available it is helpful to explore different facilities in the local area to get an idea of pricing and features. Depending on one's need, money can be saved over the long term by getting a unit that will fit everything perfectly rather than a larger unit with more room to move around, especially when access is not needed to the stored items on a regular basis. Proper packing in a storage unit is important in order to make the most effective use of space and can also help prevent items from getting damaged.
Additional Resources
What To Know About Storage Facilities - This article looks at what are self-storage facilities and why someone would want to use one. Storage units come in different sizes and with different features, so understanding which one works best is important before making the move.
Tips For Moving To A New City - Before moving to a new city one should get a lay of the land in the new place in order to make the transition easier. Learning about the local economy, jobs and the housing market can result in saved time and money.
Storage Companies Which Have 24 Hour Access - Not all storage companies allow 24 hour access due to having to staff and secure such a facility. There are providers though who do offer 24 hour access as this article explores.
About the author: The above article "Tips For Finding The Right Self Storage Options" was provided by Luxury Real Estate Specialist Paul Sian. Paul can be reached at paul@CinciNKYRealEstate.com or by phone at 513-560-8002. If you're thinking of selling or buying your investment or commercial business property I would love to share my marketing knowledge and expertise to help you. Contact me today!
I work in the following Greater Cincinnati, OH and Northern KY areas: Alexandria, Amberly, Amelia, Anderson Township, Cincinnati, Batavia, Blue Ash, Covington, Edgewood, Florence, Fort Mitchell, Fort Thomas, Hebron, Hyde Park, Indian Hill, Kenwood, Madeira, Mariemont, Milford, Montgomery, Mt. Adams, Mt. Washington, Newport, Newtown, Norwood, Taylor Mill, Terrace Park, Union Township, and Villa Hills.