Recovering From An Expired Luxury Home Listing
Posted by Paul Sian on Thursday, December 28, 2017 at 7:00 AM
By Paul Sian / December 28, 2017
Comment

Recovering From An Expired Luxury Home Listing
An expired luxury home listing can be a frustrating experience considering all the time and effort involved to have a home on the market for sale. The constant need to keep the home in ready to show condition for three, six or more months can be draining on the homeowners. There are many issues that can account for a luxury home not selling and this article explores those issues in depth and provides some insights for luxury homeowners to help prevent the same situation from happening again.
Pricing Is A Major Factor
Pricing is one of the primary reasons a home will fail to sell. No matter how much money is spent on marketing, staging, photography and more an overpriced home has a huge stigma to overcome. Homebuyers have instant access to thousands of homes on the market each day and are able to compare homes in similar categories to determine if a home is fairly priced.
Homes that are overpriced stand out like a sore thumb. The reason the overpriced home stands out is because they are being compared to other homes in the same price range and the features, quality and size of those luxury homes are commonly shared statistics. If the home being sold is in the same price range as larger homes with more luxury features than most buyers will ignore the overpriced home or might schedule a showing out of curiosity to see if there is something in the home that warrants a higher price. Once homebuyers tour the home and see it does not offer much of over other similar priced homes they will quickly remove that home from any further consideration.
Homeowners can fall into the trap of using the wrong information to determine the price of their home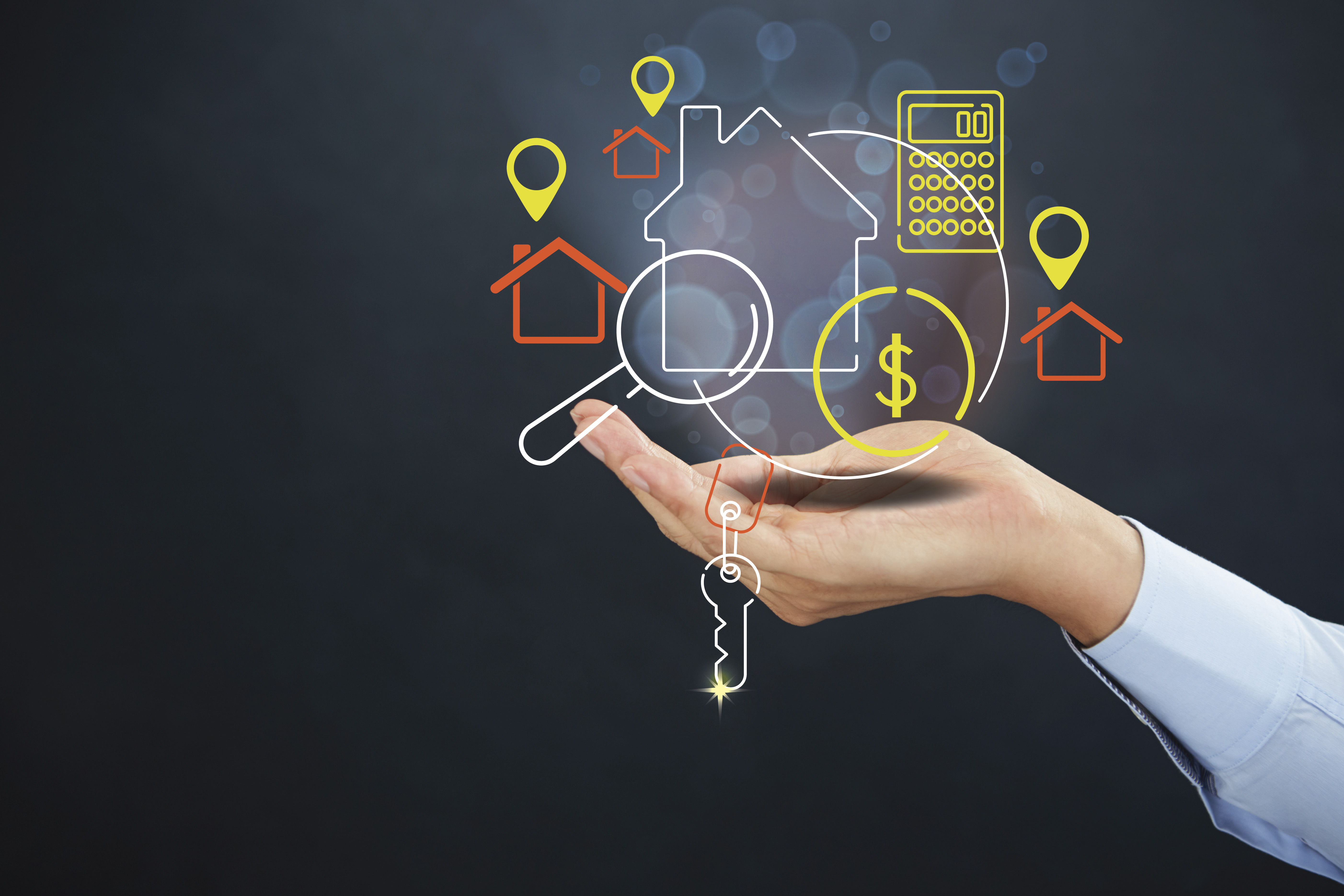 which often times leads to over pricing. Some common areas that trip up luxury homeowners when pricing a home includes pricing a home based on the improvements done to the house, pricing based on what the home was purchased for, or pricing a home based on what a new home of equal size is selling for. While home improvements can help improve the value of a luxury home the sum total of the amount of money put into the home improvements do not translate into an equal increase in price. In fact some home improvements can have a negative impact on the home's value. Home improvements help support value and can increase the value somewhat but not so much more that the luxury home is worth much more than neighboring homes.
Similarly just because a home was bought for a certain amount of money does not mean it is still worth the same amount. A person who bought a home at the peak of the market in 2006-2007 bought when home prices were near the highs, a few years later those lofty prices were brought back down to earth as buyers had their pick of homes at lower prices. With price drops happening all over the country homeowners who bought at the peak were forced sell for less than what they paid. Additionally even if a homeowner bought a home during a non-peak time but failed to keep the home up to date that home's value is likely to be lower than price they paid. For any home in need of updates, luxury homebuyers will want a discount in order to consider that home for their own purchase.
The fact is all luxury homebuyers are savvy enough to know the value of their dollar and will want to buy a home that best reflects that value. Overpriced homes do not fit into that value equation and as a result the overpriced home is destined to stay on the market with no offers. Luxury homeowner looking to determine the best price to list their home at they should consider having a pre-listing appraisal done or ask a qualified real estate agent to provide input as to pricing based on a comparative market analysis. Luxury homeowners also need to understand the current economic conditions and be prepared to be flexible in pricing in order to get their home sold. A more accurate value driven price will get the attention of luxury homebuyers and result in an offer to buy the home.
The Real Estate Agent Your Work With
Another critical component of selling real estate is the real estate agent you are working with for selling your luxury home. The agent brings together all the critical aspects of selling your luxury home into an action plan and then executes that plan in order to get a home sold. That agent needs to have a solid understanding of marketing, positioning and branding in order to sell your home. Simply taking some cell phone photos, putting a sign in front of the house, and listing the luxury home on the Multiple Listing System (MLS) is not enough. The quality of the photos is probably the second highest thing (pricing being first) that has an impact on whether or not luxury homebuyers are interested in the home that is being sold. With over 90% of homebuyers starting online, if the pictures of a home don't shine luxury homebuyers will not be interested. That means the real estate agent should be using high quality digital cameras to take photos and video of the home or it means they hire a professional photographer to do the same.
Even for those homebuyers who start offline in their home search if the pictures of the home don't grab their attention then the offline marketing won't accomplish much either. Both online and offline the pictures of the luxury home are what draw in the buyers and get them to want to see more in person, which in turn increases the chance of getting the right offer. If the real estate agent can't deliver those high quality photos then the homeowner should be working with one who can.
The rest of the marketing mix that the real estate agent brings to the table also needs to fall into place. Does the agent offer home staging services? Can they explain to you how they might use Facebook or Google advertising to attraction national or international buyers for luxury home? Do they know which luxury home magazines might be appropriate for taking ads out to advertise your luxury home for sale? This is where the positioning and branding come together for selling a home. A real estate agent who knows how to brand and position themselves will also know how to do the same for your house and help it get in front of the right buyer's eyes.
Condition Of The Luxury Home
Just as they say for a person style is everything, for a home condition is everything and that includes the style. An outdated or out of style home does not appeal to the buyer looking for the move in ready home. Often times an outdated home also means a home that is not in great condition. After all the out of date style was installed in the home when the older style was in fashion which usually means many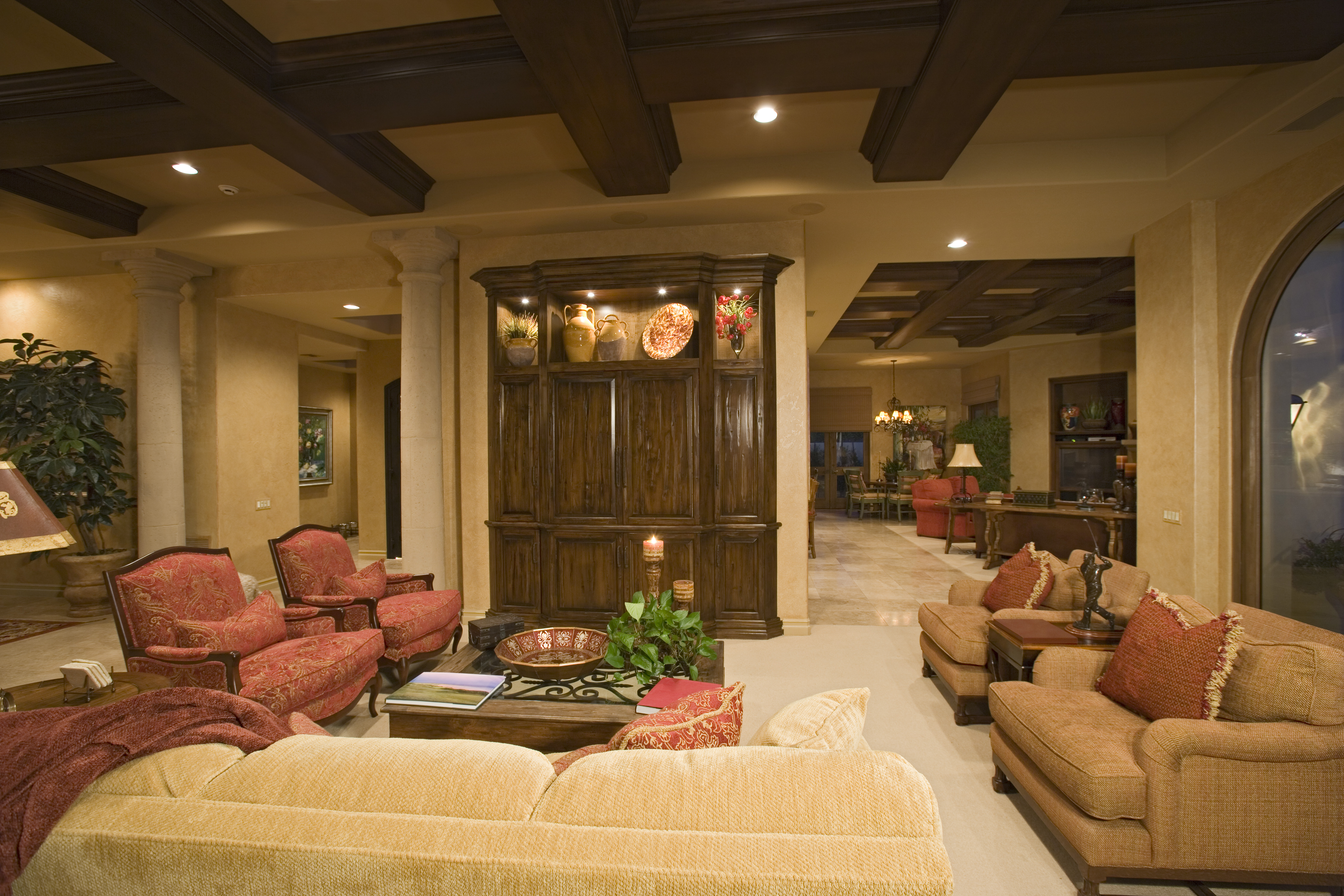 years of wear and tear for all to see. Those luxury homebuyers looking for the move in ready home do not want to see a home with worn and dated features. Dated style and features do not carry a premium price and instead tend to attract the discount shopper who is looking to get a deal and make some money after they do the updates themselves. Since a majority of today's homebuyers want a move in ready home a home that does not reflect that will be less likely to sell compared to the home that has been updated.
The condition of the home applies to more than just the style of a home. Older carpets with heavy wear from daily use, pet damaged walls, older appliances, outdated fixtures, faded paint all contribute to a lackluster result when homebuyers tour a home. Not only that the tired condition of a home can reflect very poorly in today's high definition camera which means fewer buyers interested in seeing the home at a normal market price. As one can see the condition of a home can have a strong positive or negative impact on the marketing of the home. Luxury homeowners should strive to improve the fit and finish of their home prior to putting it on the market for sale so that it can shine both online and in person.
Access And Showings For Your Luxury Home
Another critical aspect for selling a luxury home is making sure that homebuyers are able to get in to see the home. If homebuyers are turned away from seeing a home, one of them may have very well been the homebuyer who was ready to make an offer after touring homes on a particular day. They may not have time to come back for whatever reason but by denying them the access to see the home they no longer will consider your home. With the entire goal of putting a home up for sale is to get it sold, denying potential buyers access can is a major obstacle to that goal.
With luxury homes sometimes the homeowner wants accompanied showings where the listing agent or their assistant attend the showing in order to make sure the home and things in the home remain secure. Accompanied showings are more common in luxury home showings but that should not stop buyers from coming into the home. If the listing real estate agent is unable to make the accompanied showing and as a result showings are rescheduled or worse never setup that is a big loss for the home seller since fewer buyers are getting to see their home. If the agent hired to sell a luxury home cannot come themselves or get a trusted assistant to host an accompanied showing the solution would be to find an agent who is as committed to selling the home as you are. Missed showings means potential missed offers which reduces the chance of a sale.
Bottom Line
Homes expire off the market with no offer for reasons such as over pricing, poor marketing, or buyers cannot schedule showings. Luxury homeowners must strive to determine what issues caused the home to not sell in the first place and then work with the right professional to make sure it does not happen again. Only with proper marketing and easy access for showings will a luxury home truly be elevated enough so that it will catch the right buyer's eye who is then willing to make an offer.
Additional Resources
About the author: The above article "Recovering From An Expired Luxury Home Listing" was provided by Luxury Real Estate Specialist Paul Sian. Paul can be reached at paul@CinciNKYRealEstate.com or by phone at 513-560-8002. If you're thinking of selling or buying your investment or commercial business property I would love to share my marketing knowledge and expertise to help you. Contact me today!
I work in the following Greater Cincinnati, OH and Northern KY areas: Alexandria, Amberly, Amelia, Anderson Township, Cincinnati, Batavia, Blue Ash, Covington, Edgewood, Florence, Fort Mitchell, Fort Thomas, Hebron, Hyde Park, Indian Hill, Kenwood, Madeira, Mariemont, Milford, Montgomery, Mt. Washington, Newport, Newtown, Norwood, Taylor Mill, Terrace Park, Union Township, and Villa Hills.