Who Pays For Pest Control Treatment?
Posted by Paul Sian on Thursday, January 23, 2020 at 7:00 AM
By Paul Sian / January 23, 2020
3 Comments

Who Pays For Pest Control Treatment?
Pest control treatment can be either a one-off thing that does not cost much overall or something that is expensive and requires multiple treatments due to the type of pests involved. This article explores who should be paying for pest control treatment. In the case of a home for sale or in the case of a landlord/tenant matter the answer of who pays for pest control treatment will vary.
When A Home Is For Sale
In the case of a home up for sale the most common pest treatment that is called for after a home inspection has been conducted is treatment for wood damaging insects (WDI). Termites are one of the more common WDI, live in the ground and will find their way into homes where they will make a meal of any wood products they come into contact with. Wood support beams, basement joists, framing 2x4s and more all make a great place for termites since they like to eat dead wood which is what is found in many homes. Treatment for termites can be relatively expensive (compared to other type of insect treatments) though it is a one-time treatment that should last for a couple of years. Subsequent treatment may be required or the homeowner may want to consider installing termite bait stations which can keep them away from the house.
If termite damage is discovered during an inspection the home buyer can request the home seller to pay for treatment to stop further infestation in the home. Sometimes the treatment of the termites will be required by the lender in order for them to approve the mortgage loan as the lender does not want to finance a home that may fall apart due to termite damage. Generally in these cases the seller will be the one paying for the treatment. If the lender does not require nor does the buyer ask for treatment then the buyer should pay for treatment after they take ownership of the home.
Sometimes treating the termites alone is not enough and termite damage may need to be repaired in order to ensure the house remains safely standing. With extensive damage the cost of repairs can be very high especially if the structure of a home is at risk. Home buyers and homeowners may want to consult with a structural engineer to determine the extent of structural repairs needed.
For other sorts of pest issues in a home for sale most can be treated by one-time application of pesticides by pest control professionals. Long term control is usually done by making sure pest food sources are cleaned up and that the house is clean in general. For pests like bed bugs which are harder to get rid of from a home, many buyers may run the other way if they learn a home they are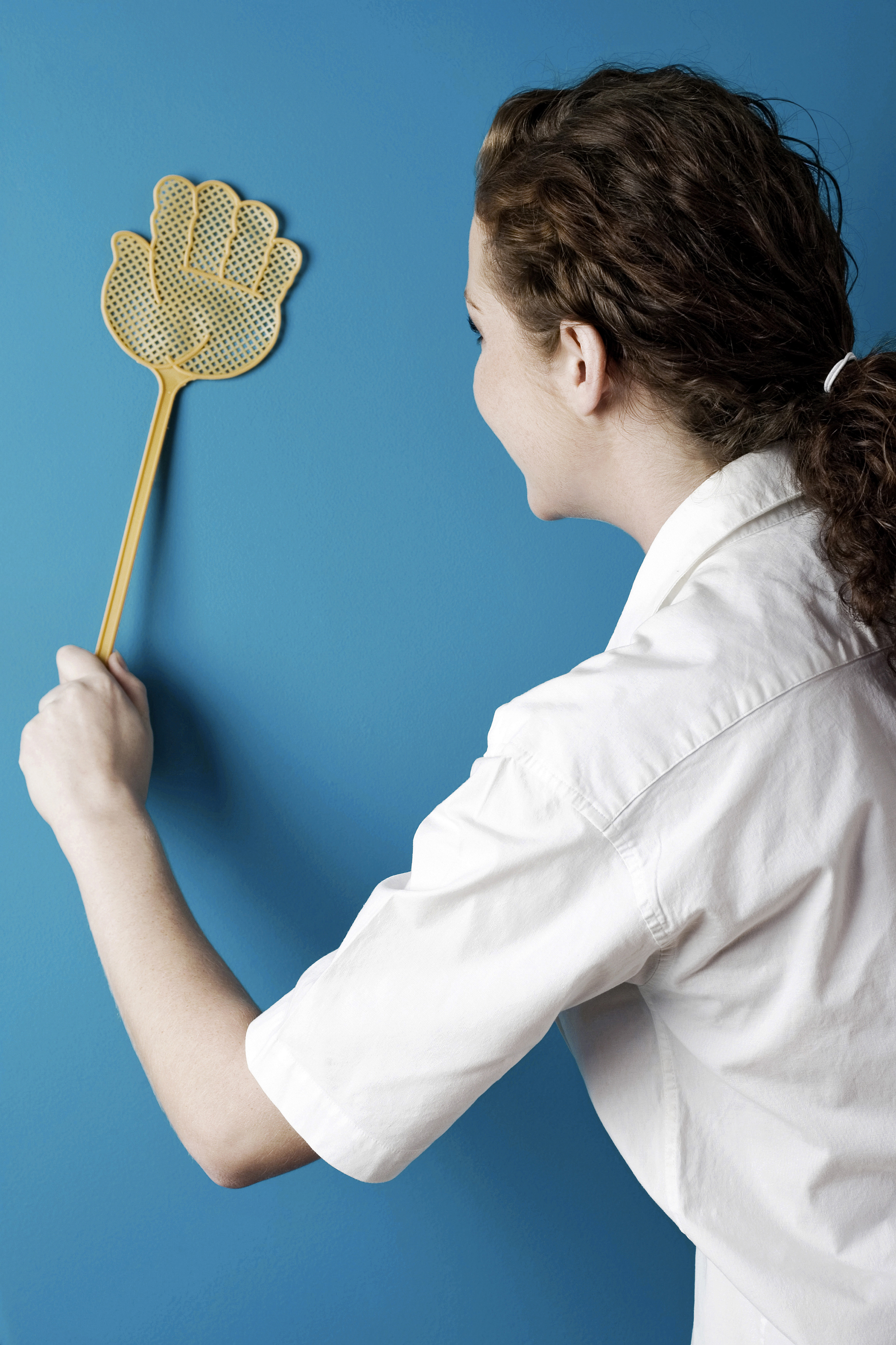 interested in has bed bug issues. Sellers are advised to take care of bed bug problems well before they put the home up for sale so as to avoid scaring off potential buyers.
Rental Housing
For rental housing the question becomes whether the property owner or property manager is responsible for pest control or is the tenant? The ultimate answer is it depends on what the lease states. Some leases specifically state who is responsible for what kinds of pest treatments and who pays. When not spelled out in the lease then for minor things like the occasional fly or random spider in the house the tenant should be taking care of those issues. If the issue is much larger like hundreds of fruit flies or large numbers of cockroaches then the answer can be a little more complicated.
In the situation where the rental home is a single-family home and the only residents are the renters themselves then there is some responsibility the tenants shoulder for keeping their living space clean so as to prevent issues like cockroach infestations, rodent problems and more. Trash that is not put out into closed trash containers, food left on the floor, lack of vacuuming around the house results in conditions that encourage pests to come in and hang around. Cockroaches prefer unclean spaces with plenty of food crumbs left around but can feed on more than just food crumbs. Items like hair, leather, dead skin all can serve as a meal for cockroaches and hence the need to keeping a tidy home can help ensure these types of pests do not stick around. Similar for other insects like ants, various types of flies and more. A cleaner home is less inviting for these pests. Of course if there are water leak issues or open gaps in the home's shell that are attracting pests then the rental home owner needs to ensure those matters are taken care of.
For the multi-family housing where there are multiple residents under one roof sometimes it may be the clean tenant who suffers from the unsanitary habits of other tenants. Ants, cockroaches, rodents and more can quickly spread from a dirty apartment to a clean apartment as the population grows. In this case it becomes more of an issue the building owner should treat since all tenants will complain when pests invade their space.
For the types situations where there are multiple families in one building it is important for the building owners to use strong leases which place the burden on tenants to keep their space clean to help avoid pests in general. No building owner wants their building known as a roach motel or a haven for bed bugs. Requiring notification of infestations and the building owner providing treatment can help ensure tenants are happy with their living spaces and not fleeing for better accommodations elsewhere.
For certain other tougher pests like bed bugs it is not uncommon for large apartment communities to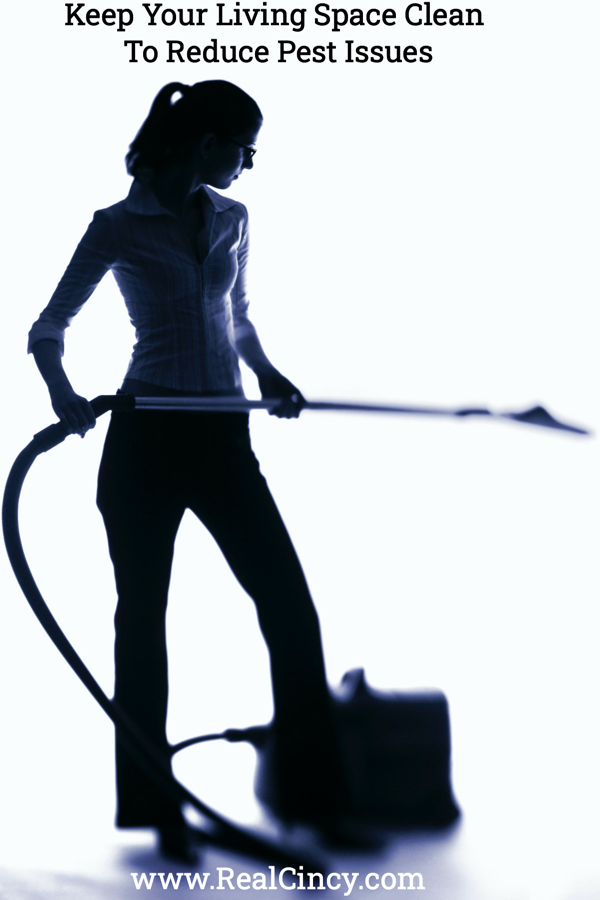 include lease language that places the treatment burden on the tenant due to cost of treatment. Some communities will include language that states the apartment being rented has been checked for bed bugs and is certified as bed bug free. Any bed bugs that appear after move in are the tenant's responsibility and the leases usually require the tenant to notify the building owner of bed bug infestations. Some tenants though may decide not to tell the building owner of an infestation due to embarrassment or inability to pay for treatments on their own. A problem like bed bugs left untouched though can spread to other units which will quickly lead to more complaints about the community so the building owner should strongly consider the type of policy they want to adopt when dealing with bed bugs.
Bottom Line
Insects and other creatures become nuisance pests when they enter human living spaces. Most pests have been around for a long time and have perfected ways to enter homes uninvited. Homeowners generally bear the responsibility for keeping their home pest free whereas amongst building owners and tenants there can be equal responsibility depending on circumstances.
Additional Resources
About the author: The above article "Who Pays For Pest Control Treatment?" was provided by Luxury Real Estate Specialist Paul Sian. Paul can be reached at paul@CinciNKYRealEstate.com or by phone at 513-560-8002. If you're thinking of selling or buying your investment or commercial business property I would love to share my marketing knowledge and expertise to help you. Contact me today!
I work in the following Greater Cincinnati, OH and Northern KY areas: Alexandria, Amberly, Amelia, Anderson Township, Cincinnati, Batavia, Blue Ash, Covington, Edgewood, Florence, Fort Mitchell, Fort Thomas, Hebron, Hyde Park, Indian Hill, Kenwood, Madeira, Mariemont, Milford, Montgomery, Mt. Washington, Newport, Newtown, Norwood, Taylor Mill, Terrace Park, Union Township, and Villa Hills.