New Construction Home Mortgage Options
Posted by Paul Sian on Thursday, September 14, 2023 at 7:00 AM
By Paul Sian / September 14, 2023
Comment

What Sort of Mortgage Options Are There For New Construction Homes?
With the inventory of homes available for sale being tight in many markets, home buyers are looking at new construction homes. With a new construction home a buyer can buy a newly built home that is ready or almost ready to move in. Or they can select a floor plan offered by a builder, select a lot/location and select the finishes and fixtures as permitted by the builder. For financing that new construction home purchase there are different options to consider as this article explores.
Construction Mortgage
Some new construction homes are available in new developments and the builder is building new homes in particular lots that have been set up previously. For other new construction homes the buyer is responsible for finding the land for their home, purchasing that land and then getting in touch with an architect and/or builder to plan the actual home. The land for the home can be anywhere where there is enough space to build the desired home and the land is buildable.
Mortgage lenders do offer land loans to purchase land although the interest rates and terms of land loans are not as favorable as a mortgage loan for an owner-occupied home. Lot loans are viewed as somewhat riskier to the lender for a variety of reasons and hence come with higher interest rates and shorter overall terms. Buyers may get a better deal if they get a loan that covers the purchase of the land as well as building of the home as discussed below.
Some mortgage lenders will offer construction mortgages which allow the buyer to purchase land as well as pay the builder to build a home for them. Often these construction loans are based on a payment schedule where the lender will make periodic payments as certain milestones are accomplished. For example, the lender can pay out when the land is purchased, and as the home is built additional payments will be sent to the builder as they complete a certain percent of the home. Once the home is complete and the home meets all inspections for occupancy the lender will make final payment to the builder.
Buying in a Development
When buying a home in a pre-planned development the builder usually has already secured the land and planned the development down to the last home. In most areas these types of developments require advance planning and approval from local building and zoning authorities. Many builders partner with mortgage lenders or have their own associated lending company for which they offer mortgage loans to home buyers. Buyers need to be shopping around and not just accepting the first quote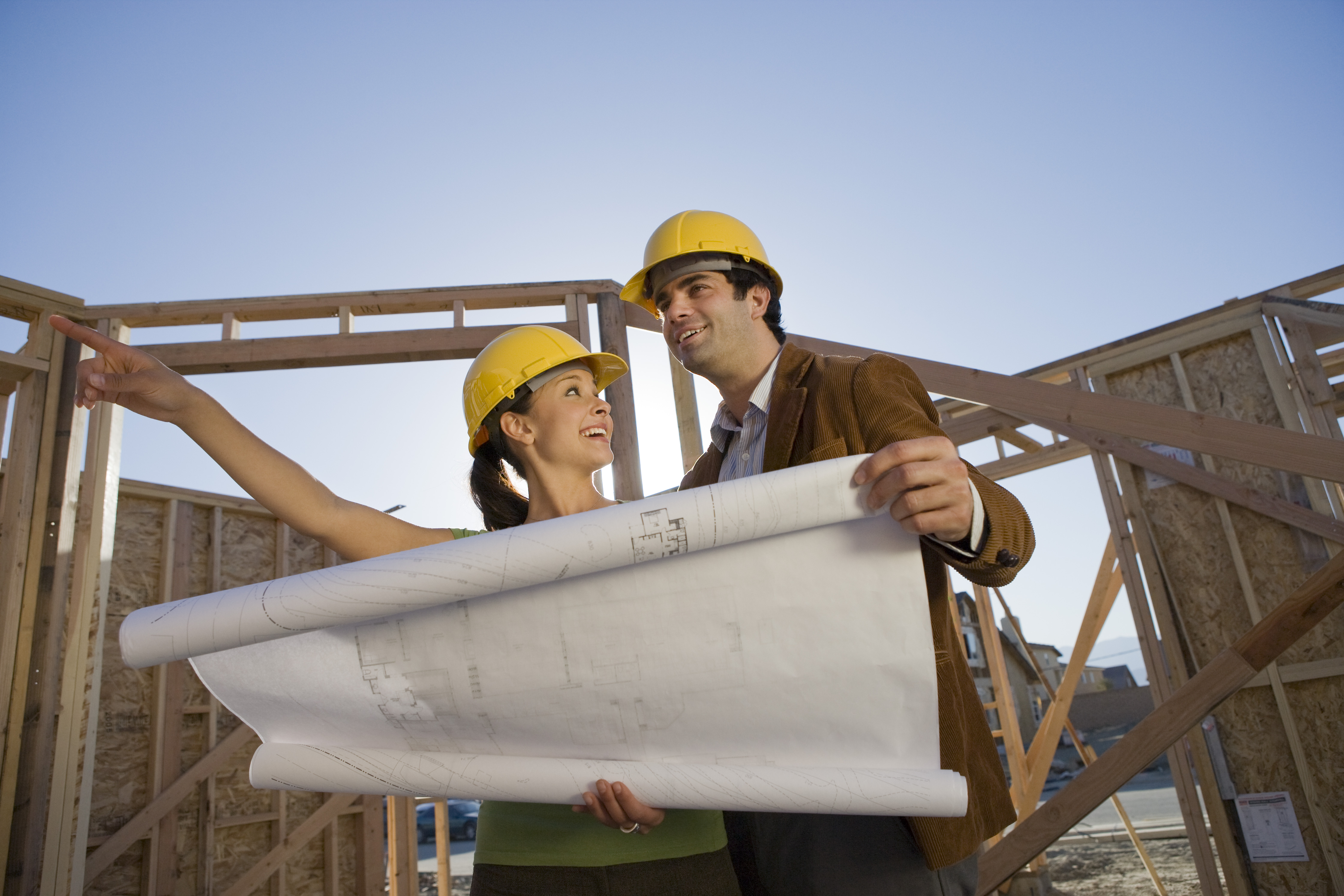 they get from whomever.
With mortgage lending standards tighter than they have been in the past and with interest rates being higher than recent past some of the lenders who partner or are owned by builders are offering favorable lending terms in order to get buyers into their homes. These loan products may offer interest rate buy downs (meaning a temporary lower rate or a permanently lower rate) or they may have other favorable terms as compared to other lenders. Typically, in a pre-planned development buyers get a traditional mortgage and not a construction mortgage where payments are made to the builder as progress on the home is completed.
Buyers need to understand the different mortgage options and terms available to them to determine the true long-term cost as well as how much the principal and interest payment will impact their monthly budget. A knowledgeable real estate agent can be a valuable ally when getting help to find other mortgage lenders and for understanding the mortgage terms and conditions.
Different Mortgage Options
In addition to the construction mortgage and conventional mortgages offered by lenders and some builders the buyer has more options from which to consider from and assuming the buyer and/or the home qualifies for the mortgage type. Buyers can choose from a fixed rate mortgage that remains fixed for the period of the loan (30 or 15 years are typical loan lengths) or they can choose an adjustable rate mortgage (ARM) which allows the mortgage rate to adjust periodically throughout the term of the loan. In the recent past ARMs we not as common, but with mortgage interest rates being higher ARMs are making a comeback as it allows buyers to buy a home with a lower rate up front.
ARMs do have risk though, in that if rates are high when the rate unlocks the homeowner could be facing a larger payment. Interest rates could go down but current users of ARM mortgages should not count on that as it could work against them. The past statements of date the rate but marry the house might come back to haunt some people.
The United States Department of Agriculture (USDA) offers a construction to permanent financing mortgage program. USDA loans are only available to homes located in certain rural areas designated by the USDA. The USDA Combination Construction to Permanent Loan Program is like the construction mortgage discussed above. It ends up being a typical 30-year mortgage when the home is complete with a fixed interest rate. The benefits of the USDA mortgages include up to zero down payment, low interest rates and more. There are income restrictions on USDA mortgage and those are set by county.
The Federal Housing Administration (FHA) New Construction mortgage is not restricted by location and does not have income restrictions. The FHA mortgage allows home buyers with lower credit scores (500 and up) to apply and be considered for a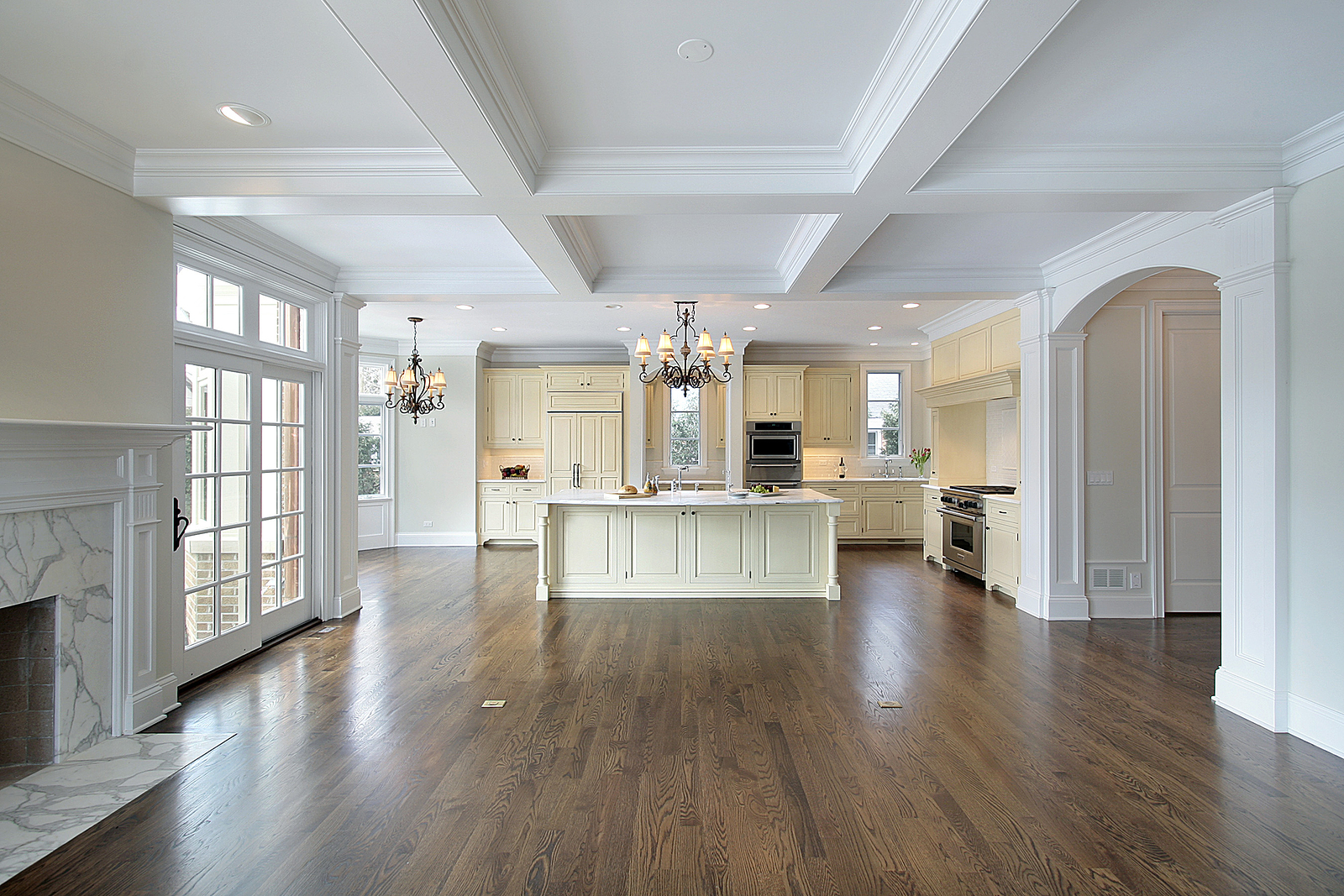 mortgage. Like the USDA mortgage the FHA new construction mortgage converts to a permanent mortgage. Down payments start at 3.5%. The FHA mortgage does have additional fees and mortgage insurance requirements.
Veterans Administration (VA) mortgages are available for those service members (and spouses in some cases) who were or are currently in the military and meet the VA mortgage criteria. There are no location restrictions as with the USDA mortgage. Down payments can be as low as zero percent, the mortgage insurance can be waived for those service members with a service connected disability.
For buyers not using a VA, FHA or USDA mortgage a conventional mortgage will be appropriate. Depending on the price of the home and how much the buyer plans on putting down a conventional mortgage may not be the best option. Mortgage loan amounts above $726,200.00 in most locations require the use of a jumbo mortgage which is outside of the conventional mortgage area. Jumbo mortgages usually have a higher interest rate as compared to a conventional mortgage.
Final Thoughts
Many home builders offer special deals and incentives for new construction home buyers depending on the time of year, available homes for sale and whether the buyer opts to use builder lending programs. New construction home buyers need to understand the different options are available to them. With current rates where they are at new construction home buyers should try and get every advantage possible and reduce the cost of their loan.
Additional Resources
What Does it Cost to Build a House - Understanding the costs associated with building a home can help buyers budget and underrstand what they can really afford. Building a home is a different endeavor compared to buying an existing home and has a lot more to consider.
Homeowner Regrets and How to Avoid Them - Buying a home is a long term committment and getting it wrong will result in buyers remorse. Learn about some of the common homeowner regrets and ways to avoid them.
Six Tips For Selecting a Realtor - Yes a home buyer can use a real estate agent to buy a new construction home and many builders encourage buyers to bring their own agent to help them since the buyer is better informed about the process.
The above article "What Sort of Mortgage Options Are There For New Construction Homes?" was provided by Paul Sian. Paul can be reached at paul@CinciNKYRealEstate.com or by phone at 513-560-8002. If you're thinking of selling or buying your investment or commercial business property I would love to share my marketing knowledge and expertise to help you. Contact me today!
I service the following Greater Cincinnati, OH and Northern KY areas: Alexandria, Amberly, Amelia, Anderson Township, Cincinnati, Batavia, Blue Ash, Covington, Edgewood, Florence, Fort Mitchell, Fort Thomas, Hebron, Hyde Park, Indian Hill, Kenwood, Madeira, Mariemont, Milford, Montgomery, Mt. Washington, Newport, Newtown, Norwood, Taylor Mill, Terrace Park, Union Township, and Villa Hills.