New Construction Home Buying Process
Posted by Paul Sian on Thursday, May 7, 2020 at 11:30 AM
By Paul Sian / May 7, 2020
Comment

New Construction Home Buying Process
Some home buyers may prefer to start from scratch and build a new home from the ground up. While there are developments that offer newly built homes often times those homes lack customizability and instead the home buyer may only find cookie cutter homes with some ability to decide on what types of interior upgrades they may add. Home buyers who want to get their own home plan put on paper and then get built will be looking at the custom build option which this article explores further.
First Step, Work With A Lender
Home buyers need to start the process of talking with a lender first since there are different mortgage programs for new construction builds. Sometimes if a builder is large enough they will have their own financing program where while the home is being constructed they can offer a short term construction loan to the buyer and then at the time of project completion the buyer will get a traditional 30-year mortgage for the home. Especially with the changes brought about as a result of the COVID19 shutdowns, mortgage loans types and qualification requirements can change on a daily basis so getting a pre-approval before hand is the best path to take.
Home buyers should not be talking just to one lender but comparing different lender offerings. Buyers can find different lenders to speak with through family and friend referrals and referrals from their real estate agent. Certain professions like doctors or veterans have available to them specific mortgage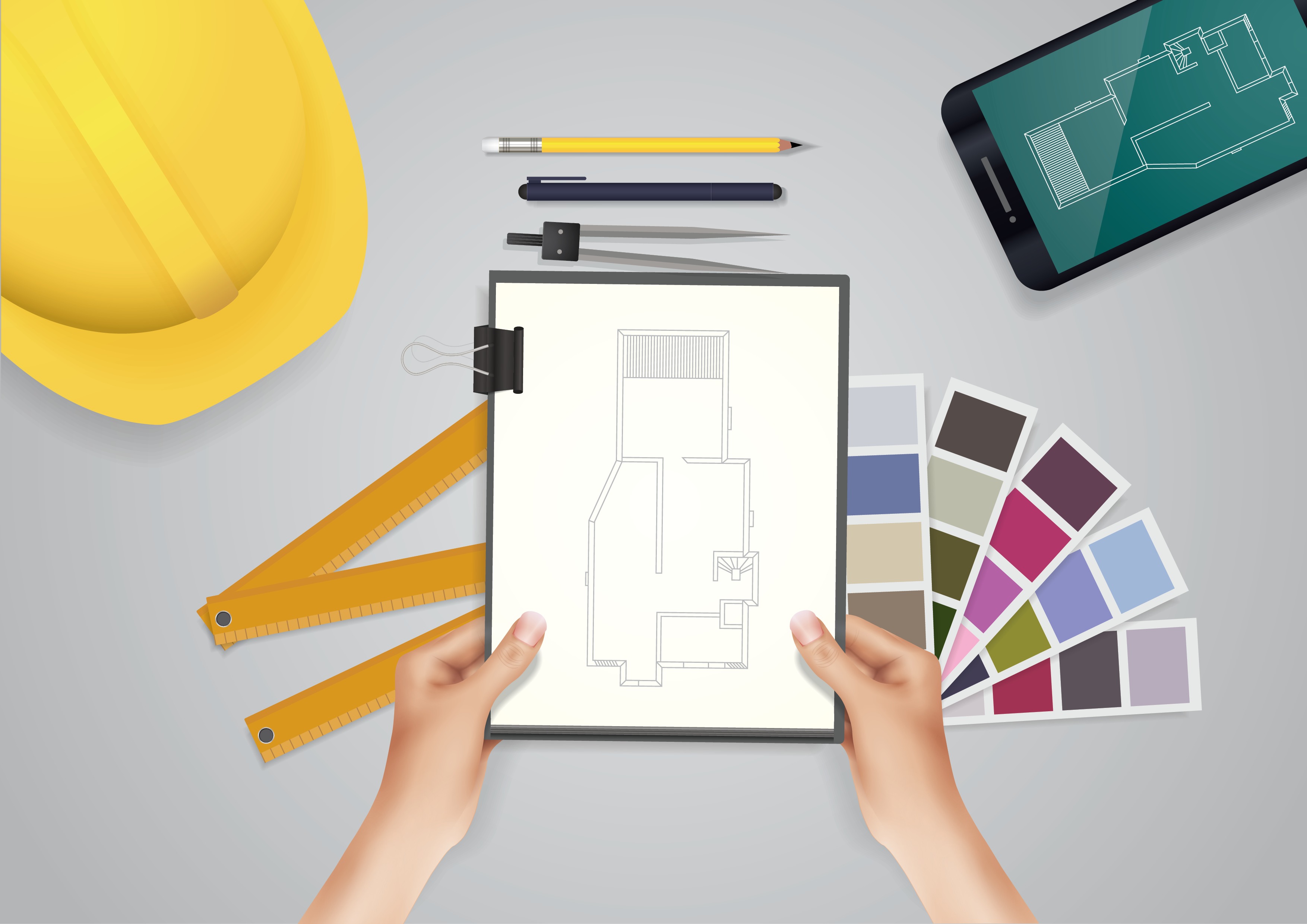 products just for them, like Doctor Loans or VA mortgages that allow for lower than normal down payments and better overall terms.
Next Step, Determining Build Location
Finding out where a home is to be built is critical as the lay of the land can have a great impact on how much it will cost to build a house there. For instance, a home site which is hilly or has steep hills will require a different design for the foundation and also may allow the possibility of a nice walkout basement on the home. As part of the process the home buyer will need to determine if the land is buildable. Buildability considers things such as zoning, flood issues, geological issues, environmental issues and more. If the home buyer is not already working with a builder they may need to contract with several different professionals to make sure the lot is buildable, such as surveyors and engineers.
Often times once a lot is found the home buyer puts the lot under contract which should have contingencies that allow for time to determine if the lot is buildable at a reasonable expense. The home buyer should be working with a real estate agent or an attorney to write up the purchase agreement to make sure the proper contingencies are in the purchase offer before submitting it to the seller. As discussed below a real estate agent can help with negotiations when purchasing the land as well as when talking with potential builders and getting pricing for the build.
Consult With An Architect
When building a custom home from scratch usually the best option to start with is finding a residential architect to design the home. Home buyers can look at existing plans and ask for changes based on their needs and desires and the architect can create a home design plan that way. Home buyers can also request a brand new home design as well but that process can take longer and will cost more due to the need to sit down and brainstorm the plan with an architect. If home buyers are coming with inspiration for their home design from a particular home they saw on TV, online or in a magazine that can serve as the starting point for the architect.
Home buyers can also talk to builders about existing plan sets they have in their possession that they have paid an architect to design. Those plans do offer some customization but if changes are needed the architect will need to be consulted to alter the designs, hence it may be better to work with an architect directly on the plan design. Once the plans are in hand the home buyer can talk to any builder and get estimates for their build costs directly. Costs are not the only thing to consider as the home buyer should also be discussing with the builder their build schedule as well as how the actual build will get done. Will the builder be using sub-contractors for the work or do they have work crews in house? How does the builder manager their work crews and/or subcontractors?
Consult With Multiple Builders
Different builders have different homes that they build and build at different price point and quality levels. By having a set of home plans in hand home buyers can take their plans to different builders and get a rough idea of the starting price range they will be seeing. While the plans give a starting point the final number will vary depending on the level and grades of interior finishes will be used to complete the home. Premium floors versus mid-grade floor, or premium fixtures versus entry level fixtures make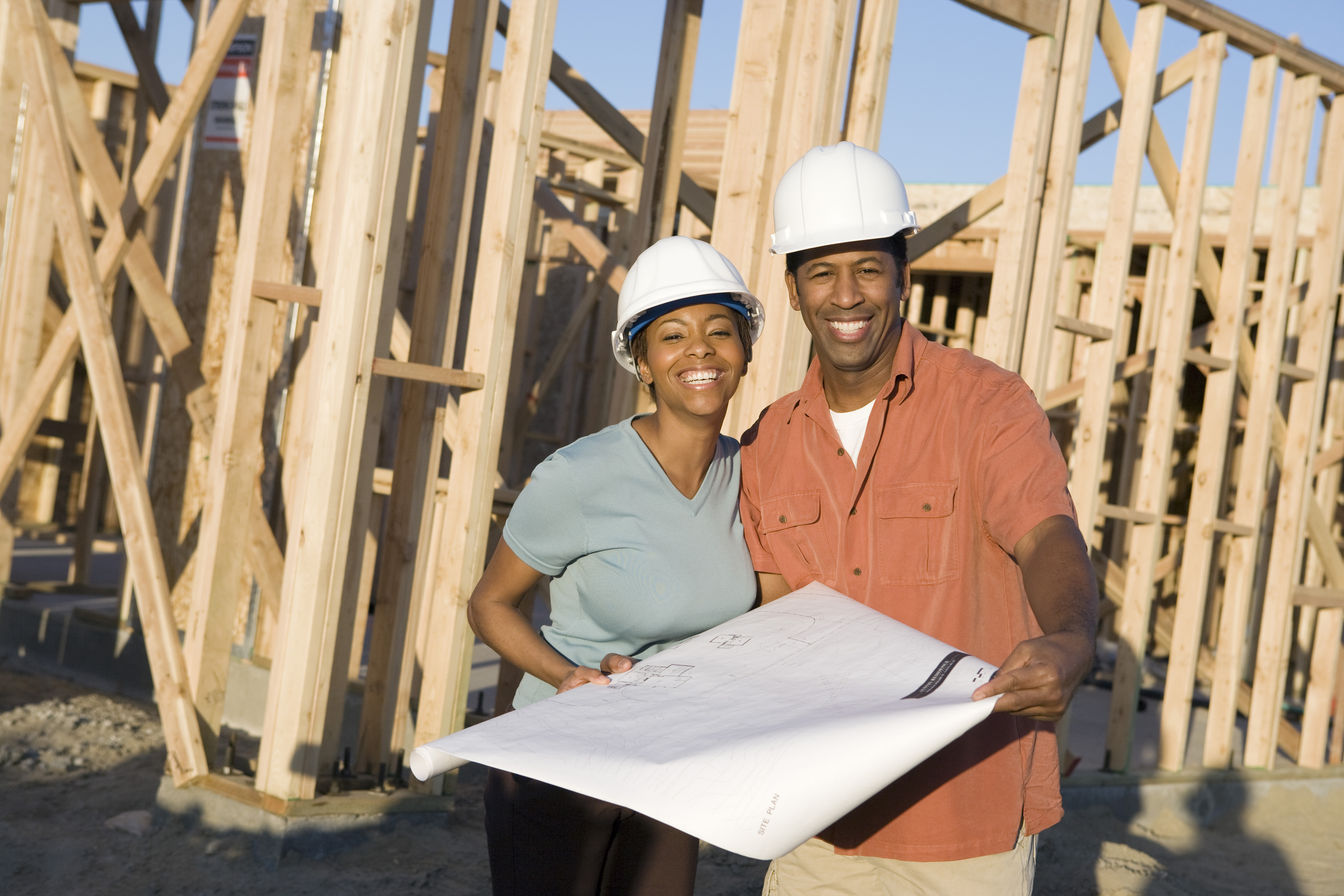 a different in the overall total cost and a final price cannot be determined until the buyer sits down and makes those selections for each and every area of the home.
Work With A Real Estate Agent
Real estate agents can help home buyers with the purchase of a new construction home. Agents are already experienced with helping home buyers buy existing homes, many are knowledgeable about the process of buying new construction homes and maintain an extensive network of professionals because of that. Home buyers can save a lot of time by connecting with the right real estate agent who already knows which lenders to contact to find out about new construction loans and mortgages, which builders are quality builders and can help with preparing offer documents and explaining terms found within a real estate contract.
A big plus of working with an agent is that buyers generally are not paying out of pocket for the services of their real estate agent since the fees for the agent are usually taken care of by the seller of the land. Builders also expect to work with real estate agents and will pay them upon closing of the sale. Home buyers can put themselves in a great position by making sure they have a real estate agent on their team.
Bottom Line
Buying a new construction home involves quite a few more steps than buying an existing home. Home buyers need to start the process well in advance since the actual build time of a home can be quite long depending on a builder's schedule. By working with a real estate agent the home buyer can make sure the new home construction process is easier on them.
Additional Resources
About the author: The above article "New Construction Home Buying Process" was provided by Top New Home Construction Specialist Paul Sian. Paul can be reached at paul@CinciNKYRealEstate.com or by phone at 513-560-8002. If you're thinking of selling or buying your investment or commercial business property I would love to share my marketing knowledge and expertise to help you. Contact me today!
I work in the following Greater Cincinnati, OH and Northern KY areas: Alexandria, Amberly, Amelia, Anderson Township, Cincinnati, Batavia, Blue Ash, Covington, Edgewood, Florence, Fort Mitchell, Fort Thomas, Hebron, Hyde Park, Indian Hill, Kenwood, Madeira, Mariemont, Milford, Montgomery, Mt. Adams, Mt. Washington, Newport, Newtown, Norwood, Taylor Mill, Terrace Park, Union Township, and Villa Hills.