Moving To Cincinnati, Ohio? 14 Reasons You'll Love Living Here
Posted by Paul Sian on Thursday, December 14, 2017 at 7:00 AM
By Paul Sian / December 14, 2017
2 Comments
Relocating to Cincinnati, Ohio? 14 Reasons You'll Love It!!!
Planning on relocating to Cincinnati, OH? Here are some reasons why you will love the Greater Cincinnati Area which encompasses parts of Indiana, Ohio and Northern Kentucky. You can travel between the three states and still be close to your home. Cincinnati has lots to offer for anyone looking to relocated here, where you want hip uptown living, suburban neighborhoods or rural living. Be sure to check out the Cincinnati Life Facebook group to get up to date information and check out the wide range of homes for sale in Cincinnati and Northern Kentucky.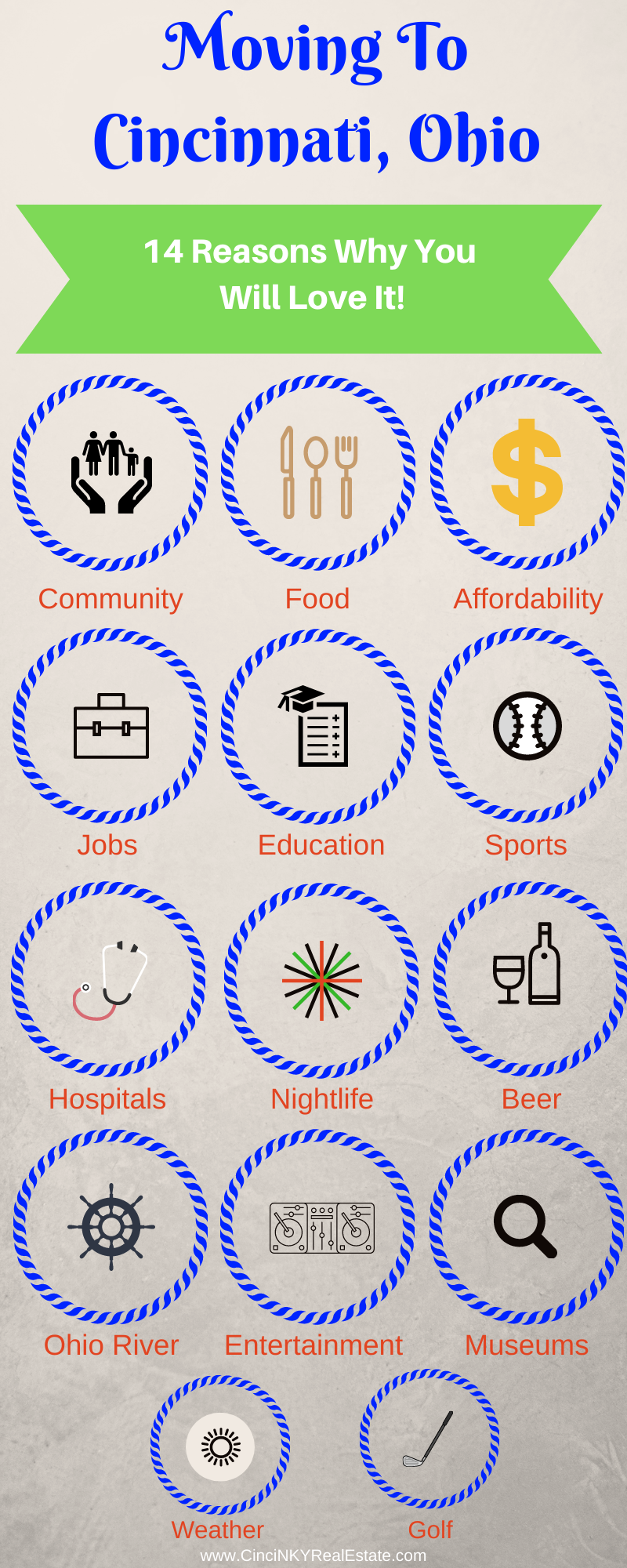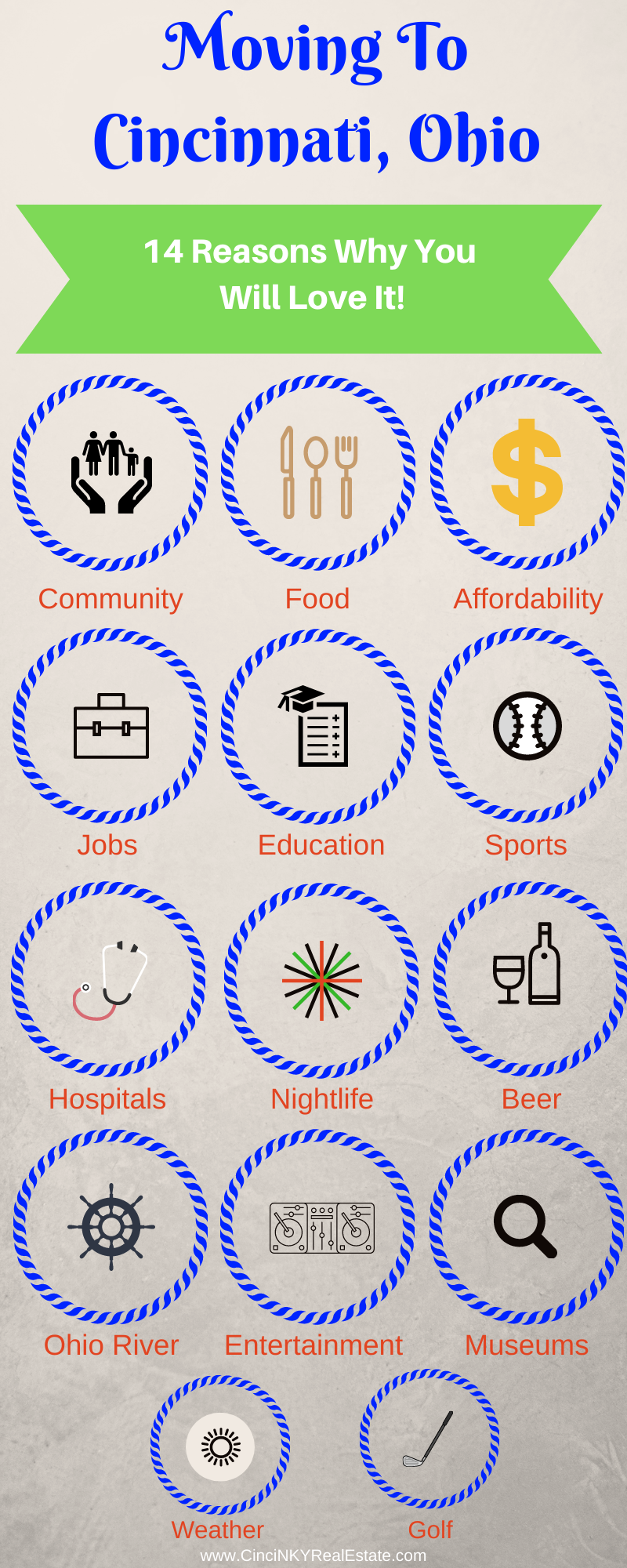 1. Community
Cincinnati has a vibrant community with plenty of places to go, meet and be social. Whether you want to join a local club, attend classes to enhance your knowledge, attend the theater, or more you are bound to find someone with mutual interests. The different neighborhoods in Cincinnati have a lot of different options to offer. Whether you want the Downtown Cincinnati feel, the Over The Rhine hip place to be, or prefer a more relaxed living in neighborhoods like Anderson, Delhi, Alexandria, Florence or more Greater Cincinnati has what you are looking for.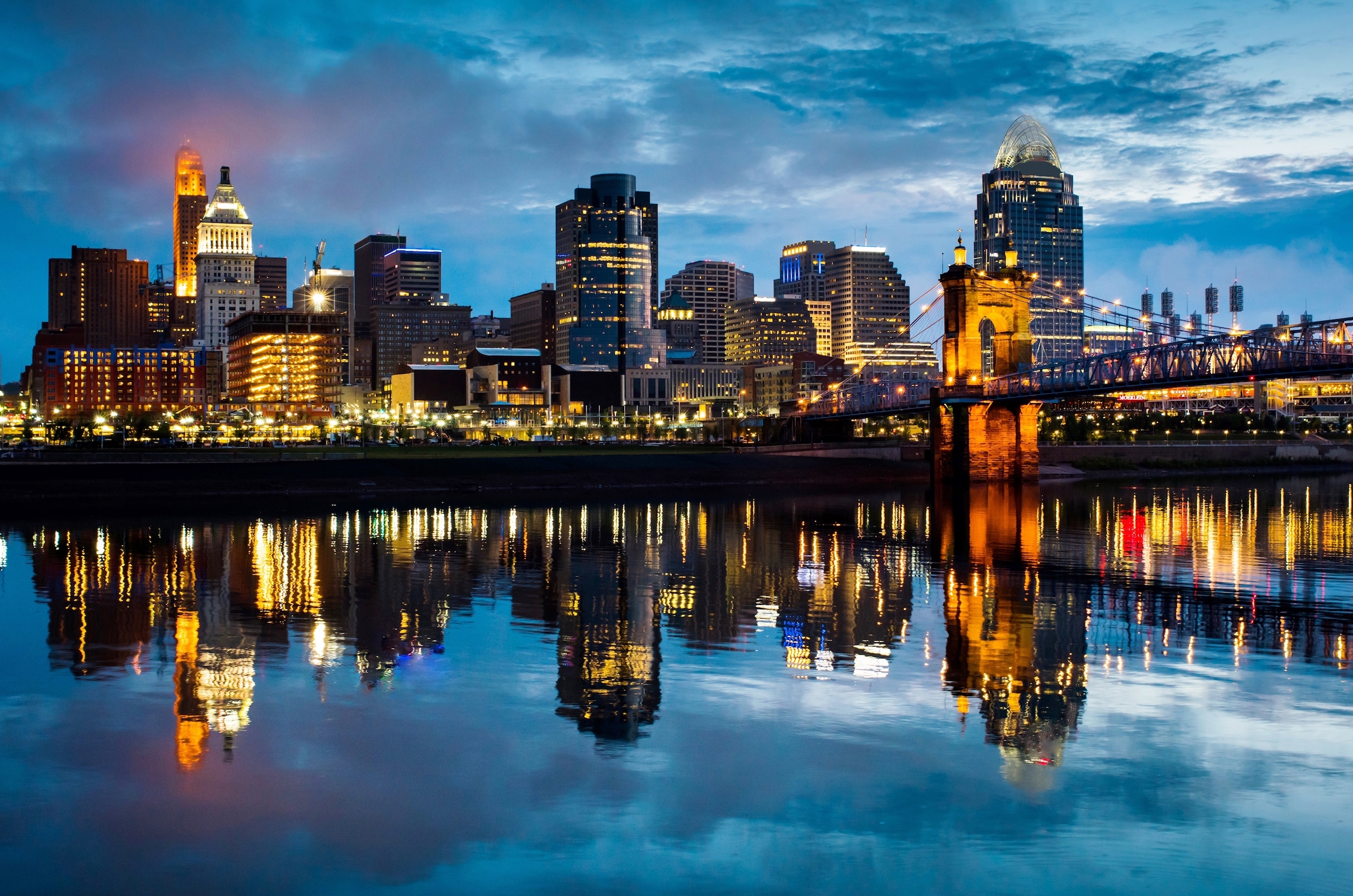 2. Cincinnati Is A Food Lovers Paradise
For the past few years a number of Cincinnati eating establishments have been ranking pretty high in the nation. In fact OpenTable's Top 100 Restaurants In America For 2017 includes three Ohio restaurants all of which are located in Cincinnati! The restaurants are Orchids at Palm Court, Restaurant L and Sotto. The local casual dining options are also impressive in Cincinnati. Whether you want to try the Cincinnati take on chili (it takes a few times before you truly appreciate it) from Skyline or Goldstar, you want some top ranked in the nation barbecue from Eli's Barbecue or you are looking for a great deli style of eat in place there is Izzy's. Cincinnati also has a large variety of food truck options that offer great food at different locations around the tristate area.
To get a great selection of fresh fruits, vegetables, produce and more be sure to check out some of the local farmer's markets many of the communities sponsor in their locations. The well-known farmer's market Findlay Market in the Over The Rhine area of Cincinnati has plenty of options where you can get fresh fruits, local beers, vegetables, local honey, produce and more. Not to mention all the food cooked while you wait options available at the Findlay Market.
3. Jobs
Cincinnati was reported to be number 8 out of 25 best US cities for finding a job that you will like. Cincinnati is home to 9 companies that are on the Fortune 500 list so there are plenty of different types of jobs available where you can put your education and training to work. Glassdoor shows over 25,000+ job openings in and around the Greater Cincinnati area. Top employers headquartered in the Cincinnati area include Procter & Gamble, Kroger Corporation, Macy's, Fifth Third Bank, Wester & Southern Financial Group, AK Steel, and more. The largest employers by numbers of employees in the Greater Cincinnati area include The Kroger Co., University of Cincinnati, Children's Hospital, Procter & Gamble, and TriHealth Inc. all with over 10,000 employees each. There are plenty of employment opportunities to choose from in Greater Cincinnati.
4. Affordability
Cincinnati has been ranked number 14 of the The 25 Best Affordable Places to live in 2017 by US News Magazine. This means your cost of living is low as well as housing costs which can help you keep all your hard earned money for yourself rather than the mortgage lender. So whether you are looking to move to an area with a great variety in housing or an overall lower cost of living Cincinnati will have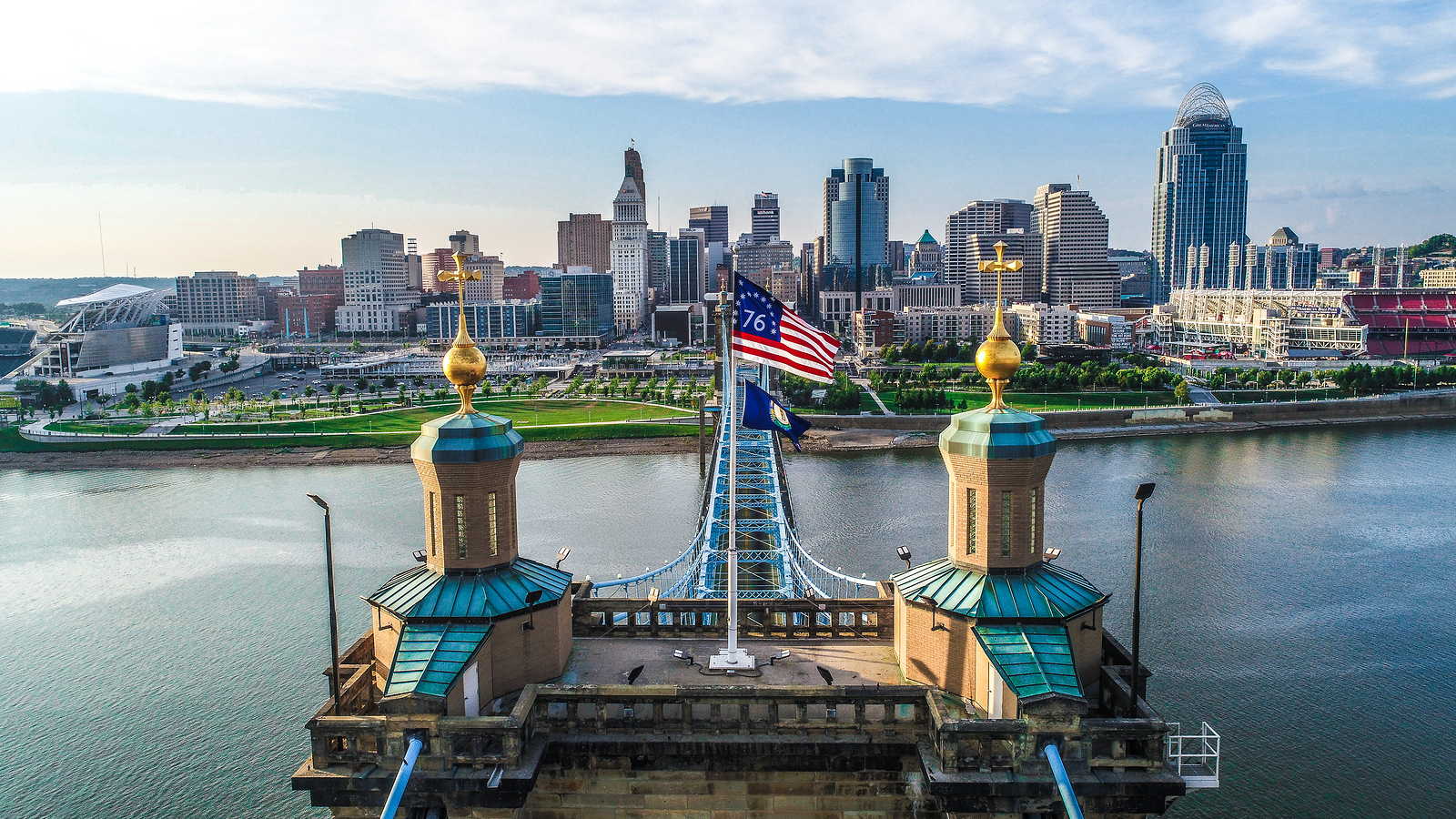 what you are looking for.
5. Education
Cincinnati has several universities and colleges, including a number which are nationally recognized for some of their programs. Well known universities in the Greater Cincinnati area include University of Cincinnati, Miami University and Xavier University (which was rated #4 best college for Veteran's by U.S. News & World Reports).
For local Cincinnati area school districts there are a number of local districts whose high schools are top ranked in Ohio and some even rank amongst the top 100 high schools in the US! For more information on the school districts in the Greater Cincinnati, Ohio area be sure to check out GreatSchools.org.
Want to search for a home based on school districts in the Greater Cincinnati, Ohio area? I have created this page for you listing some of the Greater Cincinnati area school districts.
6. Sports
Cincinnatians love their sports teams. From the Cincinnati Bengals football team to the Cincinnati Reds baseball team Cincinnati has two newer stadiums to house both the Bengals and the Reds. The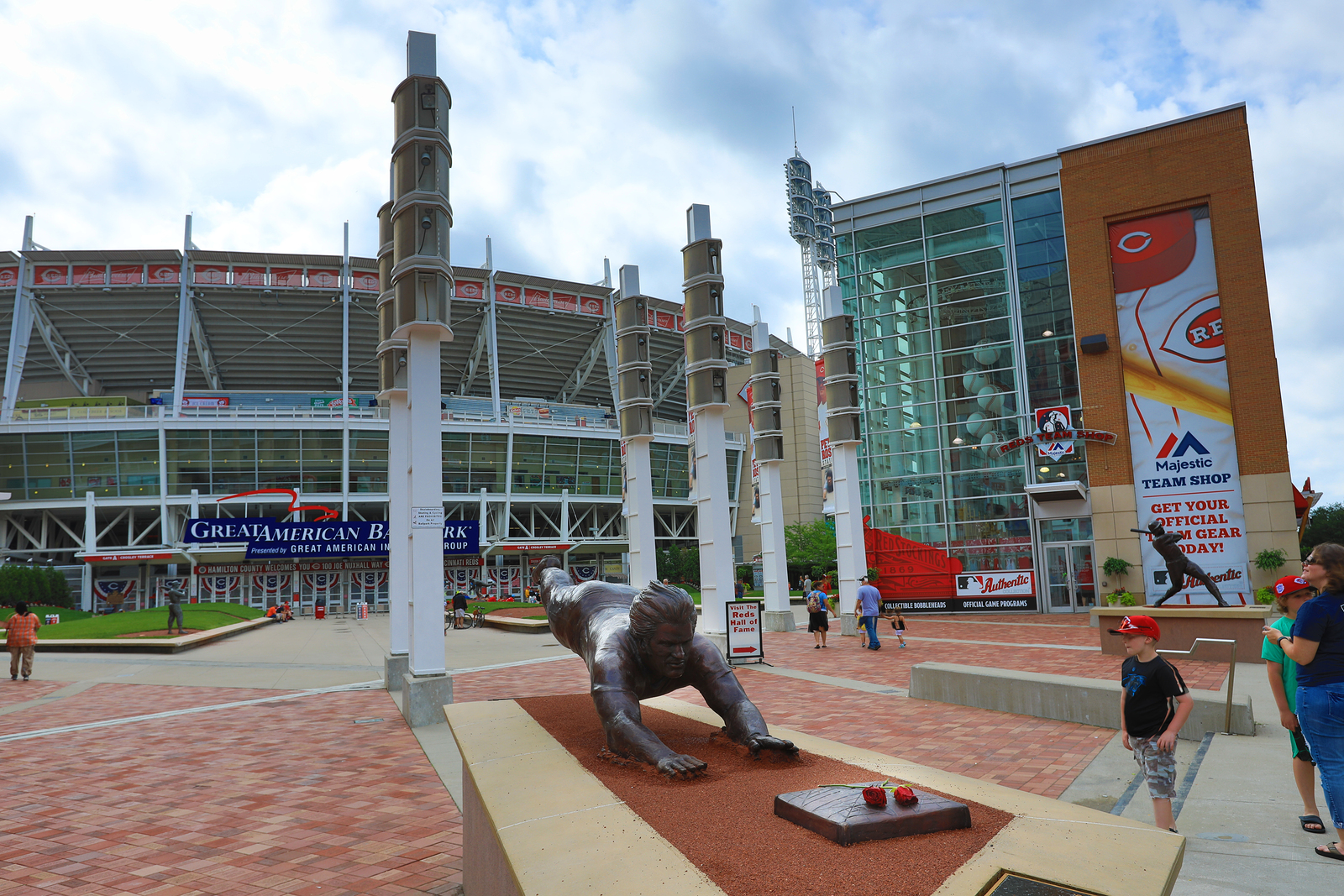 college sports scene is also pretty hot in Cincinnati whether you want to bleed blue for the University of Kentucky Basketball team or are a diehard fan for the Cincinnati Bearcats there is always some sporting event to attend and enjoy.
For those that enjoy horse racing there are a number of horse racing tracks that have live racing or telecast live races going on. The Belterra Gaming & Entertainment Center in Anderson Township, Ohiooffers live and simulcast horse racing, casino gambling, dining options and more. Turfway Park in Florence, Kentucky also offers live and simulcast horse racing.
7. Hospitals/Medical
Cincinnati has a number of highly rated hospitals and medical clinics. University of Cincinnati Hospital is nationally ranked in both Ears, Nose Throat and Urology specialties. Mercy Health Hospital is rated high in knee replacement surgery on a national level. Coming in at number three nationally is Cincinnati Children's Hospital Medical Center. Cincinnati Children's is ranked nationally for Neonatology, Pediatric Cancer, Cardiology, Diabetes, Endocrinology, Orthopedics, Neurology, Pulmonology and more. There is no shortage of high quality medical care in the Cincinnati region.
8. Nightlife
Night time entertainment options abound in Cincinnati. You can gamble the night away in downtown Cincinnati at the Jack Casino, gamble on the east side in the Belterra casino or gamble on the Indiana riverboat casino, you have options. The Over the Rhine area close to downtown Cincinnati offers many dining and drinking options to keep the night owls happy and busy. In fact Cushman & Wakefield named the Over the Rhine area of Cincinnati one of the top 15 cool neighborhoods to hang out it in. With all these eateries and drink establishments you will find a variety of live music options to keep you entertained.
9. Beer on Tap and More Great Pours
Cincinnati has experienced a resurgence in the brewing businesses and a number of Greater Cincinnati beers are nationally recognized. Beers like Rhinegeist, Morlein, Mt. Carmel, and more are great local beers to enjoy in brewery's own tap houses located in and around Cincinnati. If you are looking for something a little stronger then you need not go very far as Northern Kentucky and Kentucky in general are known around the world for their great bourbons. Northern Kentucky is a stopping point in the Kentucky Bourbon Trail Craft Tour where you can try bourbon from the New Riff Distillery in Newport, Kentucky and then head a little south to the Boone County Distilling Co. There are many great options in the Greater Cincinnati area for the beer and bourbon connoisseurs.
10. Ohio River
The Ohio River runs the full 451 miles length of Ohio's southern border and flows along the borders of six different states. As a result those who enjoy boating or want to take out the jet skis don't need to travel very far to enjoy all the river has to offer. During Labor Day many boaters gather close to downtown Cincinnati to watch the annual fireworks which are launched off of river barges on the Ohio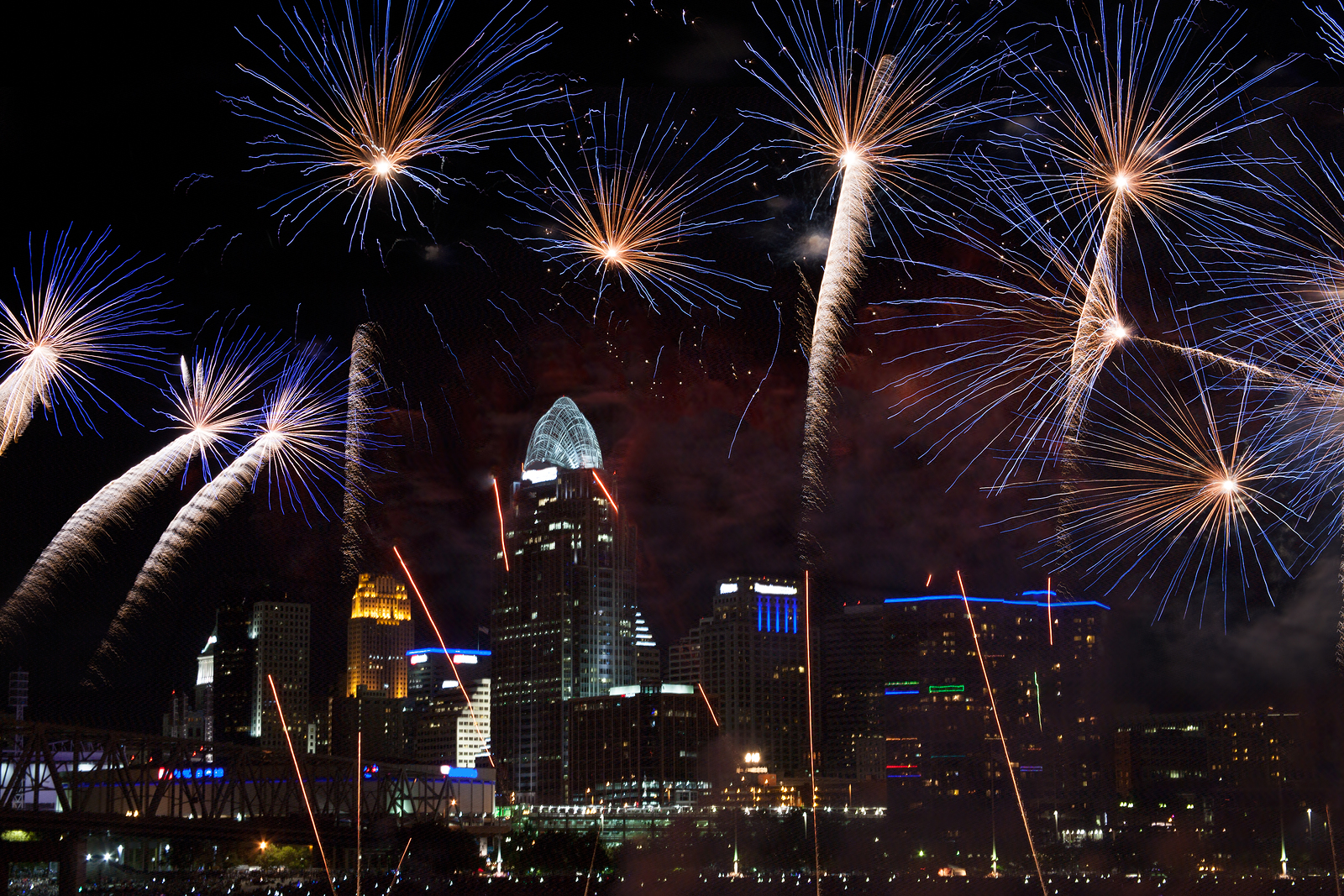 River.
Don't have a boat or not interested in jet skiing but still want to enjoy the river? There are a number of riverboat tours that provide dining options, live entertainment and sightseeing tours on the Ohio River and depart from the Cincinnati area. Prefer to enjoy the river from land? There are plenty of parks, walking paths and more along the Ohio River on both the Ohio and Kentucky sides.
11. Music/Entertainment
Cincinnati is host to many live music events all throughout the year. Indoor venues like U.S. Bank Arena have been host to many popular rock, pop, country and R&B performers. Cincinnati Music Hall hosts the Cincinnati Symphony and Cincinnati Pops Orchestras as well as ballet and opera events. For those looking for an outdoor concert experience there is Riverbend Music Center towards the east of Cincinnati in Anderson Township and a number of other smaller outdoor venues in and around Cincinnati.
12. Theater/Art, Museums
Cincinnati has plenty of live theater events at the Taft Theater, Aronoff Theater, Children's Theater, and at other smaller venues. For the art lovers there are a number of places to go to get the full experience of art. If you enjoy contemporary arts the Contemporary Arts center in downtown Cincinnati is a delight. The Taft Museum of Art and Cincinnati Art Museum offer a number of different art collections and exhibitions from all over the world.
The Cincinnati Museum Center in addition to offering special rotating exhibits has three museums to choose from. For the little ones the Duke Energy Children's Museum (part of the Cincinnati Museum Center) is a fanciful playground where kids can get hands on with science, art, nature and more to explore. The Museum also features a Cincinnati History Museum as well as a Museum of Natural History & Science. Additionally the museum has a giant dome OMNIMAX Theater for an immersive movie viewing experience.
13. Weather In Cincinnati
Cincinnati provides all four seasons but the in winter time all that heavy snow they get further north does not come much to this area. Yes it does snow in Cincinnati and it can accumulate but usually within a week all the snow on the ground is gone. So yes there are four seasons here in Cincinnati, the winters can be cold and the summers warm but no extremes of hot and humid nor ice cold and snow.
So whether you want to enjoy the open air on a boat or while riding a motorcycle in summer you can get that in Cincinnati or want some cool weather at times you can get that too.
14. Golf
If you love to golf and want to enjoy some time on the greens Cincinnati has what you need. The Greater Cincinnati area has over 80 plus golf courses and driving ranges. Average green fees in and around the Cincinnati area is $30-$35 dollars.
If you are interested in joining a private club there are a number of clubs to choose from. Many of the clubs offer golf, tennis, swimming facilities and more. If you are looking for a challenging course then you should check out the private Camargo Golf Club in Indian Hill, Ohio whose course was ranked at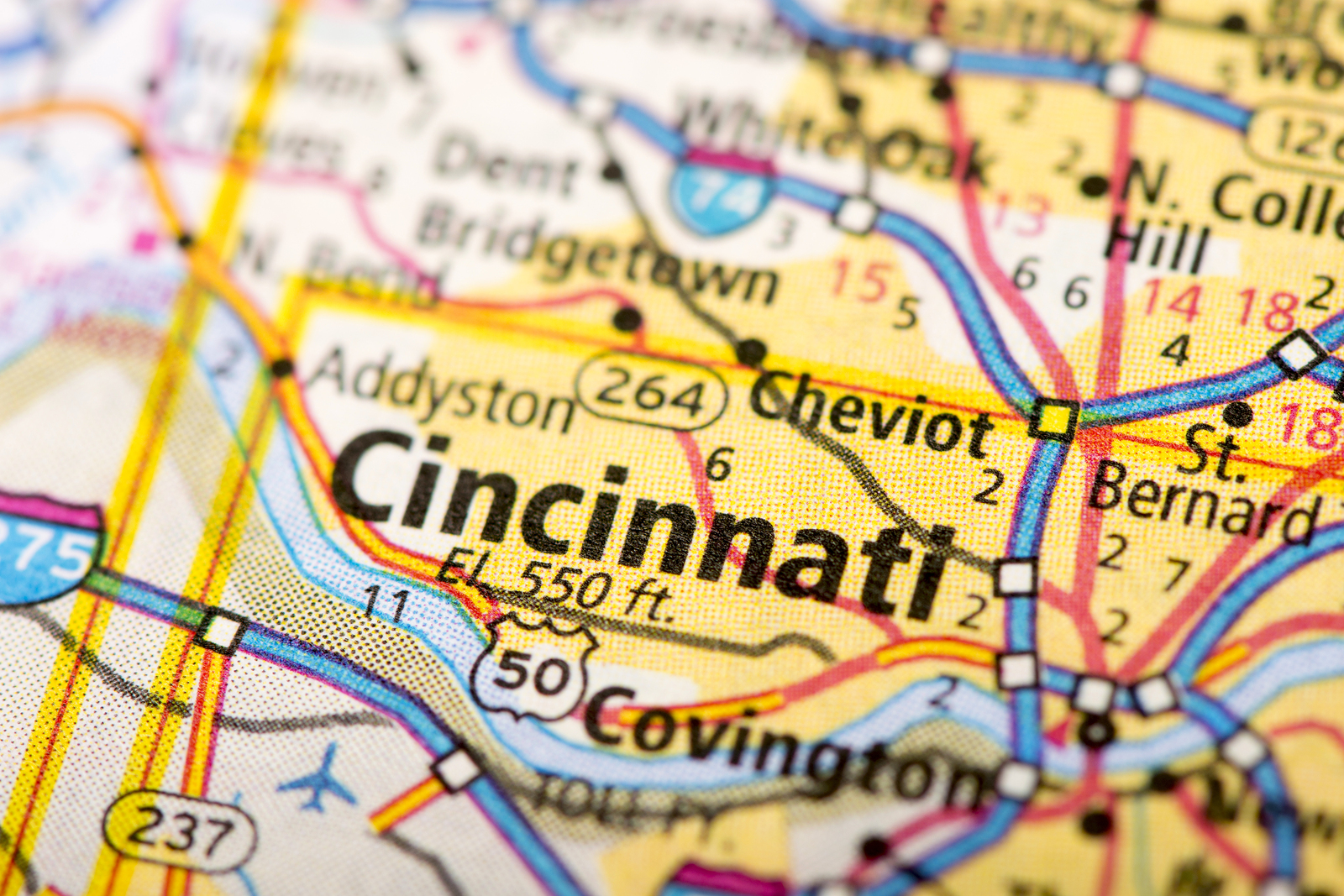 number 31 out of 100 courses in the U.S.!
Final Thoughts On Relocating To Cincinnati
As someone who is a Cincinnati transplant myself, I can attest to the great location that Cincinnati is. Whether you want to hang out locally or travel a few hours to some of the close by cities you are within easy reach of many options. Cincinnati offers many great food, entertainment and recreational options. To find out more about Cincinnati be sure to join the Facebook group Cincinnati Life that I created just for that purpose and feel free to reach out to me at Paul@CinciNKYRealEstate.com to ask any questions or to learn more about what Cincinnati and its neighborhoods have to offer.
Hopefully you enjoyed learning about why Cincinnati is a great place to live. If you did, please consider sharing this article with your friends.
Additional Resources
I work in the following Greater Cincinnati, OH and Northern KY areas: Alexandria, Amberly, Amelia, Anderson Township, Cincinnati, Batavia, Blue Ash, Covington, Edgewood, Florence, Fort Mitchell, Fort Thomas, Hebron, Hyde Park, Indian Hill, Kenwood, Madeira, Mariemont, Milford, Montgomery, Mt. Washington, Newport, Newtown, Norwood, Taylor Mill, Terrace Park, Union Township, and Villa Hills.