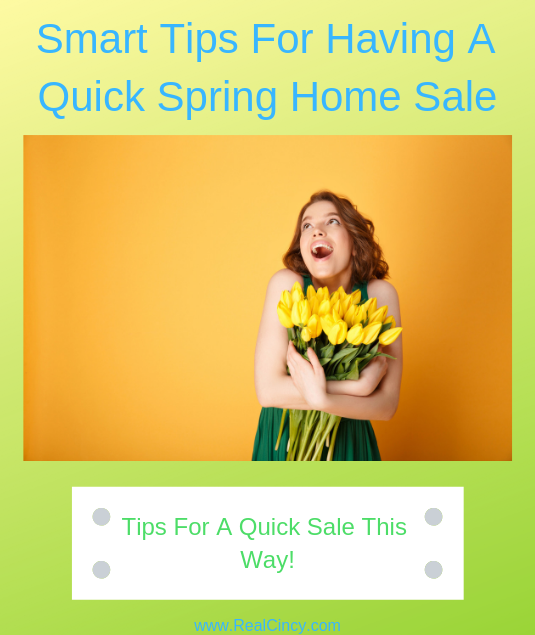 Smart Tips For Having A Quick Spring Home Sale
As a Greater Cincinnati real estate agent I am asked often when is the best time to sell a home and how should I prepare my home to sell quickly. In many real estate markets around the U.S., Cincinnati and Northern Kentucky included, Spring time is the best time to put a home on the market since that is the time the most buyers will be out looking for a home. No one really wants to have their home sit on the market for months and when the housing market is as strong as it is currently, homes should be selling in a short amount of time. This article will share some tips for homeowners looking to sell their home during the spring time and the tips will help to get their home sold fast.
Pricing Is Critical
This is often repeated by many articles that address selling a home but bears repeating. The price set for a home for sale is one of the key factors that determines how fast or how slow a home will sell. Price a home too high and the buyers will ignore the home as if half the foundation has melted away. After all no one wants to spend more on anything than they have to. Homes generally are not unique and if they are very unique then it is even harder to sell them since most home buyers don't want an extremely unique house. For most buyers one home is interchangeable with another home so long as it meets their basic wants/needs like bedroom count, bathroom count, kitchen...