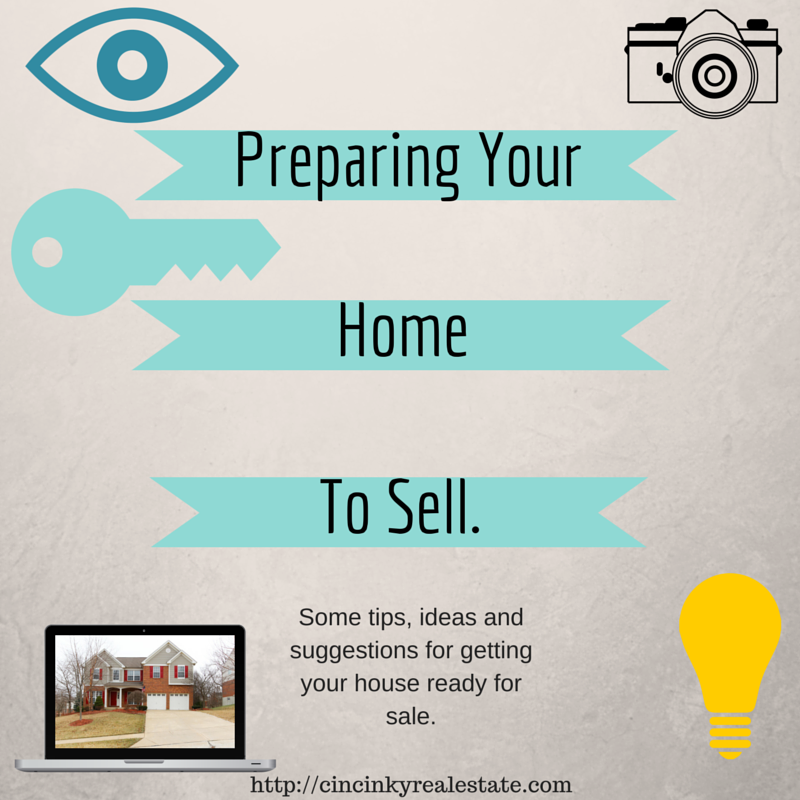 There are many ways you can prepare your home to sell. Some ways involve large out of pocket expenditures and talking to many different contractors to handle it details. Other ways involve the 100% do it yourself (DIY) method, which while not that costly can quickly become backbreaking work and may not be recommended depending on a person's skill level. Regardless the end result is that preparing your home to sell is something you should do if you want to sell your home in the least amount of time and for the best price. Failing to do some of the suggested steps may result in you coming back here to read my article entitled "6 Reasons Why Your Home Did Not Sell".
The basic fact is hard to refute, an unkempt dirty home will sell for less than an equivalent home that has been maintained, decluttered and cleaned up from top to bottom. Often times people are looking for a home that they can move into without having to put much effort into making it livable for them. Yes there are the occasional investor type or handyperson who wants to save money and buy a fixer upper. The key there being that they want to save money, which means the sellers will get less money for their fixer upper home.
Let's start with some basics:
Paint
A freshly painted house carries its power forward many times. The freshly painted house shows well in person to potential buyers who see one less thing for them to do when they move in. Fresh paint also translates well in this age of high definition video and digital pictures...