How To Make Your Luxury Home For Sale Stand Out Against The Competition
Posted by Paul Sian on Thursday, October 12, 2017 at 7:00 AM
By Paul Sian / October 12, 2017
Comment

How To Make Your Luxury Home For Sale Stand Out Against The Competition
As is often the case there are a multitude of luxury homes available for sale on the market. As a result the luxury homeowner who is able to make their home stand out has a better chance of being noticed by buyers. By being noticeable for a home's features or price means buyers will be ready to take the next step and visit a home in person which in turn increases the chance of a home selling. This article explores some excellent tips for how luxury homeowners can help their home shine above other homes on the market.
Pricing Is Critical
Getting the price of a luxury home correct is probably the most important thing a homeowner can do. If a home is overpriced homebuyers will not be interested in making an offer regardless the amount of marketing done for the home. Luxury homebuyers (and most homebuyers in general) are very judicious with their money. They do not want to overspend on a purchase where they don't have to. The luxury homebuyers are also looking at multiple houses to see what can best fit their needs and therefore understand where homes are overpriced and where homes are correctly priced.
One of the best ways to obtain the value of a home is to have a third party appraisal done. With an appraiser providing the value of a home there is less likely for there to be the chance of a real estate agent inflating the price as a business acquisition strategy. An overpriced listing is not likely to sell very quickly and is more likely to require faster and steeper price cuts later on in order to get sold. As a result getting the correct price set up front ensures there is no need for extreme price cuts in order to get a home sold. The appraisal opinion can also be used in the event that a lender separately appraises a home lower that is needed under the mortgage for the homebuyer. A home that appraises for less under a deal for purchase using a mortgage could result in a deal falling apart due to the lender not funding the loan. The initial appraisal can help the borrower in their request to appeal the lender's appraisal.
Get A Pre-Listing Home Inspection
A majority of luxury homebuyers are looking for a move-in ready home. That means the home must be in tip top shape with only minor issues to address after moving in. What better way for a luxury home to convey its quality and move-in ready status than by getting a pre-listing home inspection done and taking care of any repairs needed prior to listing of the home. A pre-listing home inspection like a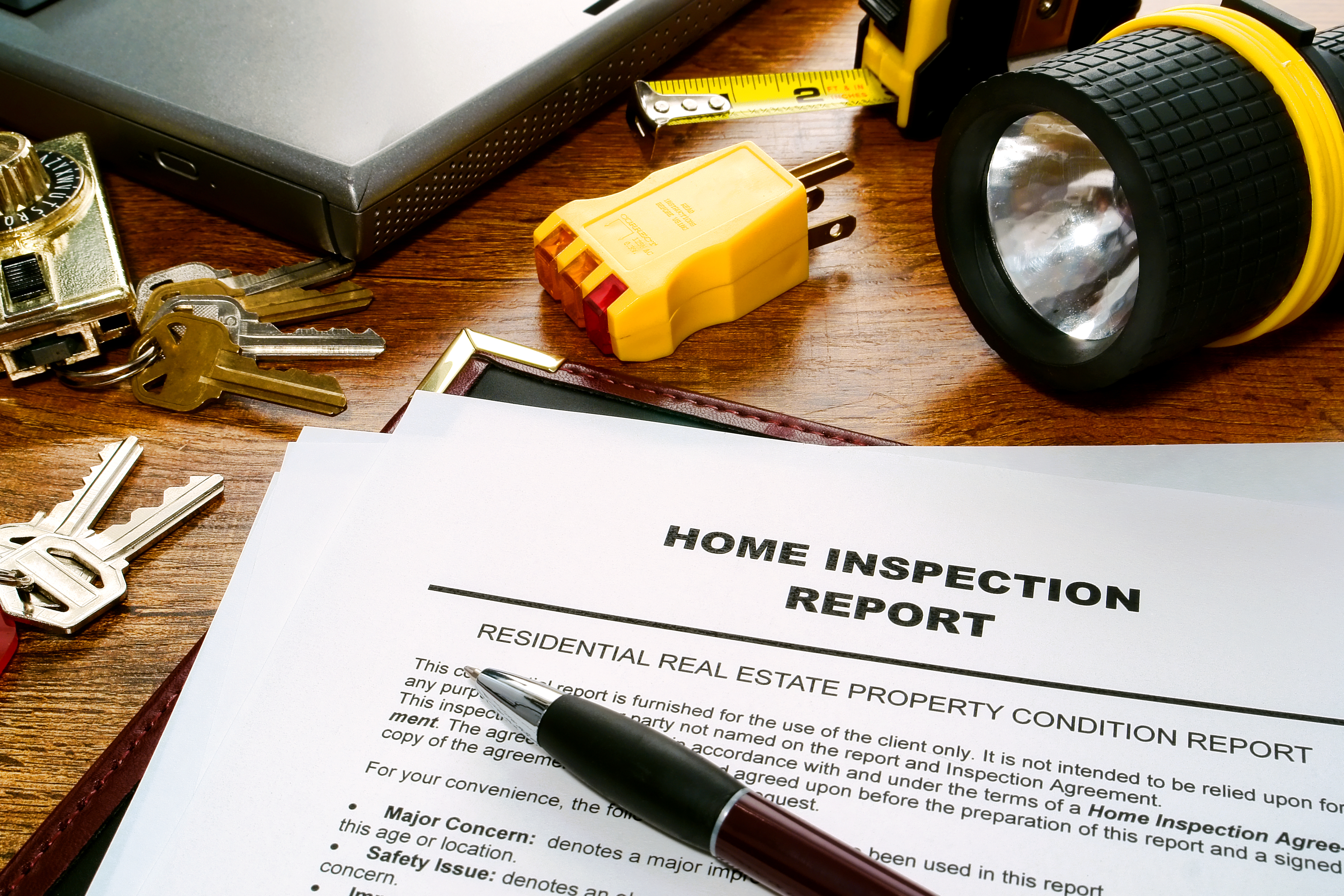 regular home inspection will have a home inspector examine all aspects of a home and provide a report as to the current condition and any repair needs.
All repair issues having been taken care of before listing allows homebuyers to focus more on the aspects of the home itself rather than being concerned about potential issues being discovered by their inspector. Even minor issues can scare off some homebuyers resulting in them cancelling the deal and walking away. The homeowner is then left with putting their home to the market with the possible stigma of a deal gone bad and which for whatever reason may have been any new potential buyers may be leery about. As a result there will be homebuyers who opt to stay away from the home whether there were any major issues or not with the prior deal.
With a home inspection already completed, the home inspection report along with repair records shared with potential buyers, some buyers may be willing to forgo their own home inspection in order to make a better offer to the home sellers. Especially in a seller's market where there are more buyers than sellers, buyers facing the chance of a multiple-offer situation are looking for ways to help their offer come out on top. A home inspection having been already completed and repairs made, homebuyers in that situation may feel more comfortable with waiving the requirement for their own home inspection which saves time and eliminates one negotiation sticking area that could cause a deal to fall apart down the line.
Home Staging
Home staging is the activity preparing a home so that it appeals to the most amount of buyers possible. Home stagers redecorate, reorganize, and/or adjust the flow of rooms so that it is more appealing to homebuyers. Homeowners would be wise to do some self-staging on their own by decluttering, depersonalizing and using neutral colors and patterns throughout the house. Homeowners can also help the flow of the home by removing excess furniture and making sure rooms feel open and entry and exit paths are not obstructed or hindered in anyway.
Homeowners can also consult with a home stager to get their professional opinion on what should be done to improve the staging of a home and if desired can also rent staging furniture and decorations for their home from the home stager. A properly staged home not only may help reduce the amount of time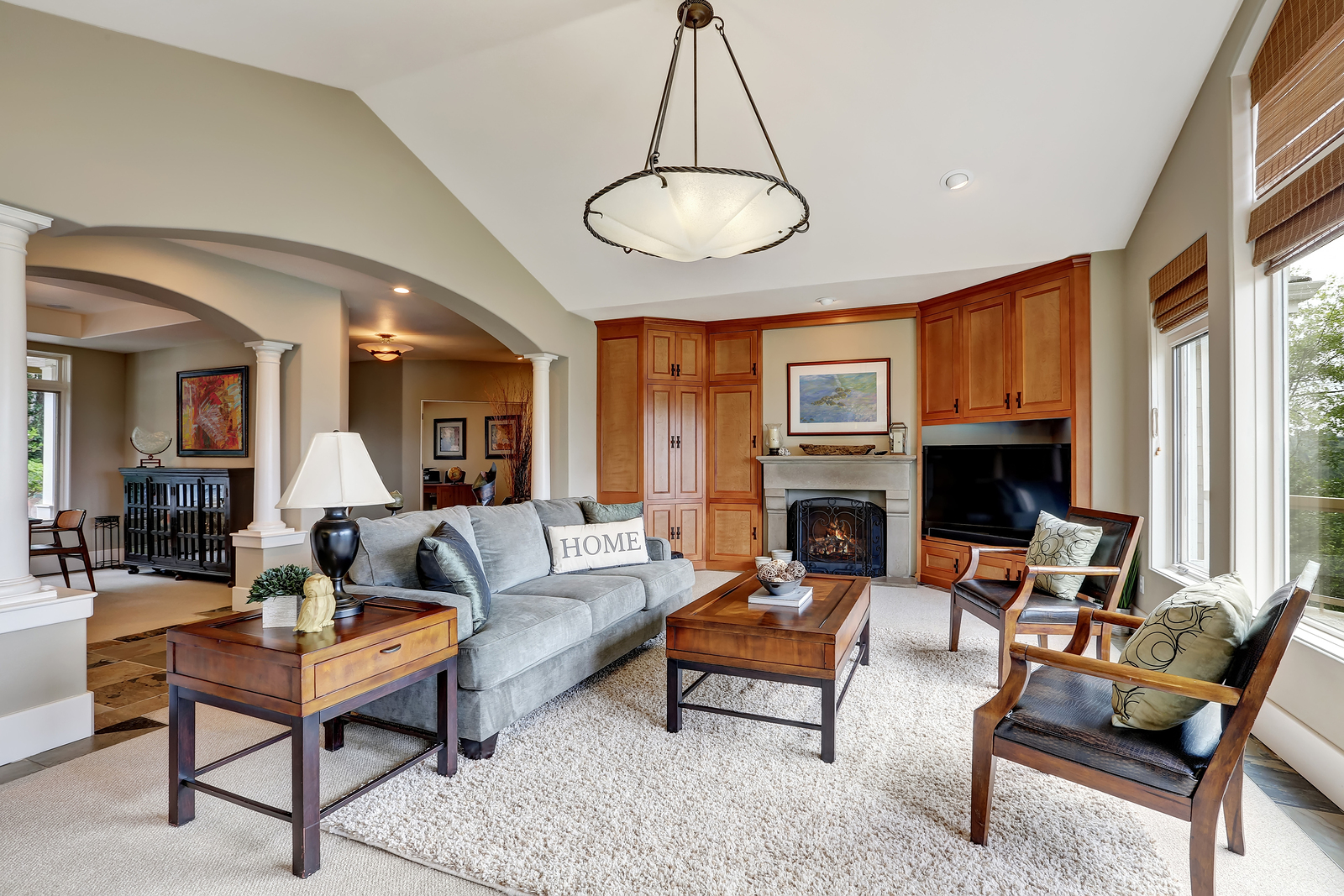 a home spends on the market it may also help boost the value of a home in the buyer's eyes. A well-staged home also helps when it comes time for the pictures and videos of the home to be taken. With over 90% of home searches starting online if the online videos and photography don't wow homebuyers then they will be less likely to visit in person which means fewer chances of getting an offer on the home.
Get A Home Warranty
What better way to take the pressure off of homebuyer's minds than by offering a home warranty which will protect major systems of a home from breakdown for up to one year after the home has been purchased. Many home warranty companies even offer protection plans that once signed up for will also cover the homeowner as well during the time the home is on the market. That means if something does go wrong the home sale won't get derailed completely since the homeowner can just call up the home warranty company and arrange for any covered matter to be repaired under the warranty. Often times the home warranty companies work only with approved and vetted contractors so there is no need to shop around for quotes for the best repair price since the warranty will cover most of the cost of the repair outside of the deductible. A home warranty with seller coverage is a wise investment both for the luxury home sellers purposes in that it can cover unexpected repairs pretty quickly and it is a great marketing tool to attract homebuyers to any home that is offering a home warranty upon closing of the sale.
Bottom Line
A house is considered a product first in the homebuyer's eyes and if it meets their needs can later become a home to them. Home sellers would be wise to make sure they present their home as the best product possible in order to attract plenty of. Through proper pricing, home staging, pre-listing inspection, and a home warranty homeowners can make sure their home rises above other homes on the market for an effective sale.
Additional Resources
About the author: The above article "How To Make Your Luxury Home For Sale Stand Out Against The Competition" was provided by Luxury Real Estate Specialist Paul Sian. Paul can be reached at paul@CinciNKYRealEstate.com or by phone at 513-560-8002. If you're thinking of selling or buying your investment or commercial business property I would love to share my marketing knowledge and expertise to help you. Contact me today!
I work in the following Greater Cincinnati, OH and Northern KY areas: Alexandria, Amberly, Amelia, Anderson Township, Cincinnati, Batavia, Blue Ash, Covington, Edgewood, Florence, Fort Mitchell, Fort Thomas, Hebron, Hyde Park, Indian Hill, Kenwood, Madeira, Mariemont, Milford, Montgomery, Mt. Washington, Newport, Newtown, Norwood, Taylor Mill, Terrace Park, Union Township, and Villa Hills.