Things To Consider When Looking At Long Term Vs. Short Term Rentals
Posted by Paul Sian on Thursday, October 10, 2019 at 7:00 AM
By Paul Sian / October 10, 2019
2 Comments

Long Term Rental Vs. Short Term Rentals
With the popularity of sites like AirBnB and VRBO (Vacation Rentals By Owner) real estate investors have some options when it comes to considering how they want to operate their residential rental units. Short term rentals offer benefits such as faster and more frequent payment of rent but have downsides such as the requirement to fully furnish rental units and very frequent need for cleaning due to high tenant turnover. Long term rentals give investors the ability to ensure a steady stream of income with the right tenant and only having to do maintenance when something within the investors control needs repair. There are other considerations to take in mind between short term and long term rentals as this article explores.
Which One Will Make More Money?
The answer to that question is it depends. Real estate is all about location, location, location and the location dictates the price and rental rates for real estate. In locations where there is high demand for areas that tourists like to visit and stay near the demand for long term rental may not be as great. Long term renters want to avoid the hustle and bustle of tourist areas unless they happen to work for one of the tourist attractions and want a short commute. On the other hand tourists may not be willing to pay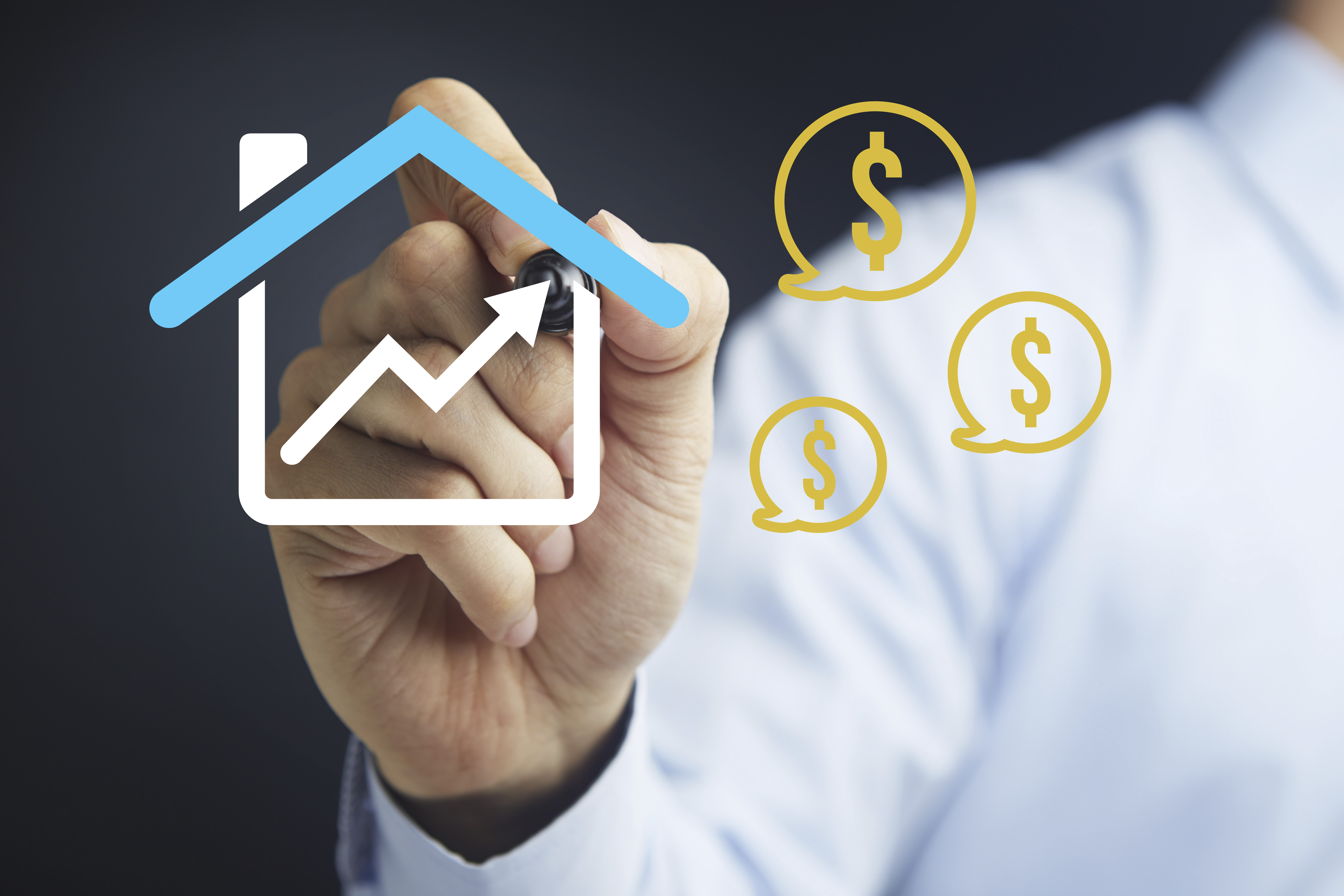 as much if their location is farther away from the sights they want to see. As a result investors will need to consider location as part of their purchase decision if they are considering one type of rental strategy versus the other.
Short term rental can generate more in monthly rent than long term rentals do and the money is paid more frequently than once a month but the average costs are also much higher as compared to long term rentals. Short term rentals in areas of higher demand such as city centers, close to tourist attractions, close to highly travelled roads and freeways can generally earn the owner much more for the whole year as compared to long term rental. Short term rental owners must be very active with keeping up with cleaning and maintenance of appliances and furnishings in the apartment as their reviews depend on it. Sites like AirBnB and VRBO provide ratings for short term accommodations and too many negative reviews will hurt the earning potential for an investor. Those short term rental owners with high reviews will attract more guest staying at their place and thus generate more cash flow.
Based on the much higher turnover in a short term rental unit owners must be able to clean the units right away after one guest leaves in order to ready it for the next guest who may be wanting to check in a few hours later. Sometimes the cleaning can be done by a service but the investor needs to make sure they are able to work on a flexible schedule based on when rental guests are coming and going. Cleanliness is high on the list of many guests and an unclean unit could result in negative feedback or a demand for a reduction or refund of any rents to be paid.
As rental units get further away from the city center or hot tourist areas then short term rentals may not make as much sense as a long term rental strategy would. With a long term renter the investment owner can expect to consistently get rent every month and may have little work to do on their own depending on the condition of the unit they are renting out. Routine maintenance issues need to be taken care of as they arise but other than that there is no frequent cleaning requirement unless there are common areas involved and there is no tenant or maintenance crew helping out with that.
Another drawback to short as compared to long term rentals is the cyclical nature of the rental. If the short term rental is drawing in similar amounts of money as a long term rental would is, when the weather is not ideal or when the economy is down the short term rental is more likely to have times when no money is coming in. With a long term rental so long as a tenant is in place the investment owner can count on a monthly check, barring job loss or other financial issues of the tenant. Even with financial issues of one tenant, once the tenant has moved out the unit can be readied and rented to someone else so that income can start coming in again. If overall demand is down for the short term rental daily rent rates will need to be dropped in order to attract tenants which will affect the bottom line.
For short term rentals having fully furnished units is a must and represents an initial up front and sometimes large cost. In order to draw in better paying guests for a short term rental property better amenities and better quality furniture will be required. This is as opposed to long term rentals where normally appliances such as a refrigerator, stove, and maybe a microwave are provided and the rest of the furnishings are left for the tenant to bring in on their own.
Best Of Both Worlds?
Some investment owners are seeking the best of both worlds by buying multi-family properties and using some for short term rentals and others for long term rental. The long term rental can provide the steady consistent income month after month whereas the short term rental can be leveraged to be more dynamic in allowing the daily rent to be changed as demand changes. In a duplex or two unit building one unit can be set aside for short term rentals and the other for long term rental. Similar with four or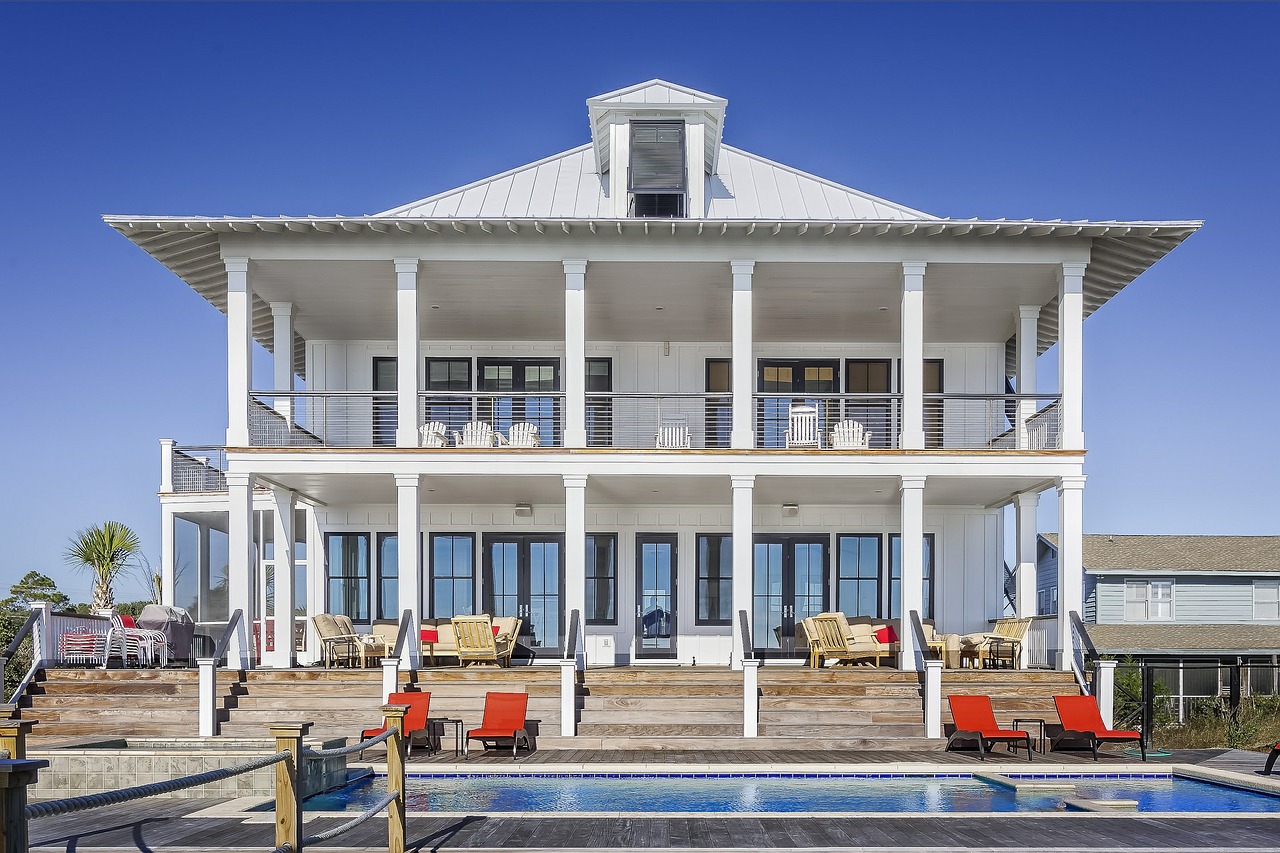 more unit buildings, some are setup for long term and some for short term. This allows an investment property owner to diversify their real estate income and protect from the ups and downs of short term renting by having a steady stream of income.
Political Considerations Of Long vs. Short Term Rentals
As AirBnB and VRBO rentals begin to get very popular (especially in big cities where housing is already in short supply) local city governments are beginning to push back due to the concern that these short term rentals are taking away existing housing space from long renters. With fewer units to rent that also leads to an increase in rents for those looking for long term options. Local governments have been enacting laws that limit the amount of days units can be rented out for short term purposes, limiting the amount of total overall short term rental units in certain locations, requiring special licenses for short term rentals, and/or adding taxes to short term rental properties.
Before buying a building to use for short term rental purposes investors should be considering what are the local city government rules and laws regarding short term rentals. Investors should also be considering whether there are HOAs, zoning rules or other restrictions that could prevent them from using a property as a short term rental. Some HOAs also do control the total overall units than can be used for any kind of residential rental and attention should be paid to any HOA rules that govern a particular property. The City of Cincinnati recently enacted regulations requiring the payment of a 7% excise tax for short term property rental owners as well as require registering the short term rental property with the city.
While many long term rentals do not face similar restrictions like short term rentals there are still areas with rent controls, licensing or registration requirements and more that real estate investment owners should be prepared to deal with. On the whole since many cities want to encourage long term rentals there are more restrictions being setup to prevent short term rentals from affecting the long term rental market. Expect more cities to pass laws and regulations restricting short term rentals as a means to address housing affordability so investors running short term rentals now could be faced with having to sell or switch their property over to long term if those rule come into play in their location.
Bottom Line
The real estate investing strategy of short term versus long term rentals is a viable option for any investor. Investors can even combine the strategies and have some short term units and some long term units. It is important to have the right systems in place to manage the short term or the long term tenants as each requires a different management approach.
Additional Resources
Real Estate Investing Mistake To Avoid - Real estate investing like any investing requires a good understanding ot the topic in order to avoid losing a lot of money as this article points out.
What You Need To Know To Be An AirBnB Host - Running a profitable short term rental property requires a lot more than list it and they will come as this article explores. Rents and ultimately profits will come when the product is great.
Are Vacation Rentals A Smart Investment? - You may live in a great vacation spot but that does not mean a vacation rental may be a great move as this article explores. There is a lot to know about short term vacation rentals before getting started.
About the author: The above article "Things To Consider When Looking At Long Term Vs. Short Term Rentals" was provided by Luxury Real Estate Specialist Paul Sian. Paul can be reached at paul@CinciNKYRealEstate.com or by phone at 513-560-8002. If you're thinking of selling or buying your investment or commercial business property I would love to share my marketing knowledge and expertise to help you. Contact me today!
I work in the following Greater Cincinnati, OH and Northern KY areas: Alexandria, Amberly, Amelia, Anderson Township, Cincinnati, Batavia, Blue Ash, Covington, Edgewood, Florence, Fort Mitchell, Fort Thomas, Hebron, Hyde Park, Indian Hill, Kenwood, Madeira, Mariemont, Milford, Montgomery, Mt. Washington, Newport, Newtown, Norwood, Taylor Mill, Terrace Park, Union Township, and Villa Hills.