How to Bury a St. Joseph Statue to Sell Your House
Posted by Paul Sian on Thursday, September 28, 2023 at 7:00 AM
By Paul Sian / September 28, 2023
Comment

How to Bury a St. Joseph Statue For Selling Your Cincinnati Property
Selling a house can be challenging and stressful, especially if your property has been on the market for an extended period without any interest from potential buyers. In such situations, some homeowners use unconventional methods to improve their luck.
One such practice is burying a St. Joseph statue, a centuries-old tradition believed to bring assistance in selling a home. This comprehensive guide will explore the steps involved in this tradition.
Maximum Real Estate Exposure has written extensively on burying a St. Joseph statue for house selling. After reading their helpful resource, sharing these tips with Kentucky and Cincinnati homeowners seemed like a great idea.
What is the St. Joseph Statue Tradition?
The St. Joseph statue tradition is rooted in Catholicism and is based on the belief that St. Joseph, the patron saint of real estate, can intercede on your behalf to expedite the sale of your home.
While no concrete evidence supports its effectiveness, many people find solace in this ritual. Is it a common home-selling myth, or does it hold some credence?
Many real estate agents and home sellers swear by the practice. While others think it is a bunch of hogwash.
If you have faith it will work and want to give it a shot, here are the instructions.
Materials Needed
Before you begin, you'll need a few essential materials:
A St. Joseph Statue: You can purchase a statue at your local religious goods store or online. Ensure it is specifically marketed as a "Home Sale Kit."
A Small Hole-Digging Tool: A small garden trowel or shovel will suffice.
A Suitable Location: Choose a spot in your yard that you find peaceful or meaningful. It could be near the "For Sale" sign or another location with personal significance.
Steps to Bury a St. Joseph Statue to Sell Your House
Selling a home can be daunting, often marked by uncertainty and waiting for the right buyer. In search of extra help expediting the process, some homeowners turn to a centuries-old tradition: burying a St. Joseph statue. This age-old practice is rooted in faith and belief, as many individuals believe that St. Joseph, the patron saint of real estate, can intervene on their behalf to facilitate the sale of their property.
Here are some steps to bury a St. Joseph statue to sell a house to enhance your chances of selling your home while exploring the history and significance of this unique tradition.
Whether you see it as a matter of faith or a symbolic gesture, it's worth considering alongside your standard real estate efforts.
Purchase a St. Joseph Statue: As mentioned earlier, ensure that the statue you buy is intended for this purpose. It often comes with a small prayer card or instructions.
Prepare a Prayer: While not mandatory, you may want to write a personal prayer or use a traditional St. Joseph prayer to recite during the burial. This is an opportunity to ask for his assistance in selling your home.
Choose the Location: Find a suitable location in your yard where you plan to bury the St. Joseph statue. Many people choose the front yard near the "For Sale" sign or the entrance.
Dig a Hole: Use your garden trowel or shovel to dig a deep hole to bury the St. Joseph statue entirely, usually around 3 to 6 inches deep. While digging, you can recite your prayer.
Place the Statue: Gently place the St. Joseph statue in the hole, ensuring it faces your home.
Cover the Statue: Carefully cover the statue with soil, filling the hole. As you do so, continue to recite your prayer or express your intention to sell your home.
Mark the Spot: You should mark the spot with a small decorative stone, plant, or another meaningful object to remind you of the statue's presence.
Thank St. Joseph: After burying the statue, it is essential to show gratitude. You can do this by offering a heartfelt thanksgiving prayer.
Monitor the Progress: While the tradition doesn't guarantee immediate results, some people claim that their homes sold shortly after burying the St. Joseph statue. Keep an open mind and continue your usual efforts to market and sell your home.
Must-Have Traditional Home Selling Strategies
Selling a home can be overwhelming, but it can also be a successful and rewarding experience with the right strategies. Besides utilizing St. Joseph, you should also have a sound home-selling plan.
Here are some tips to help you sell your home quickly and at the best price possible.
Pricing Accurately
First and foremost, pricing your property correctly is crucial. Pricing too high can deter potential buyers, while pricing too low may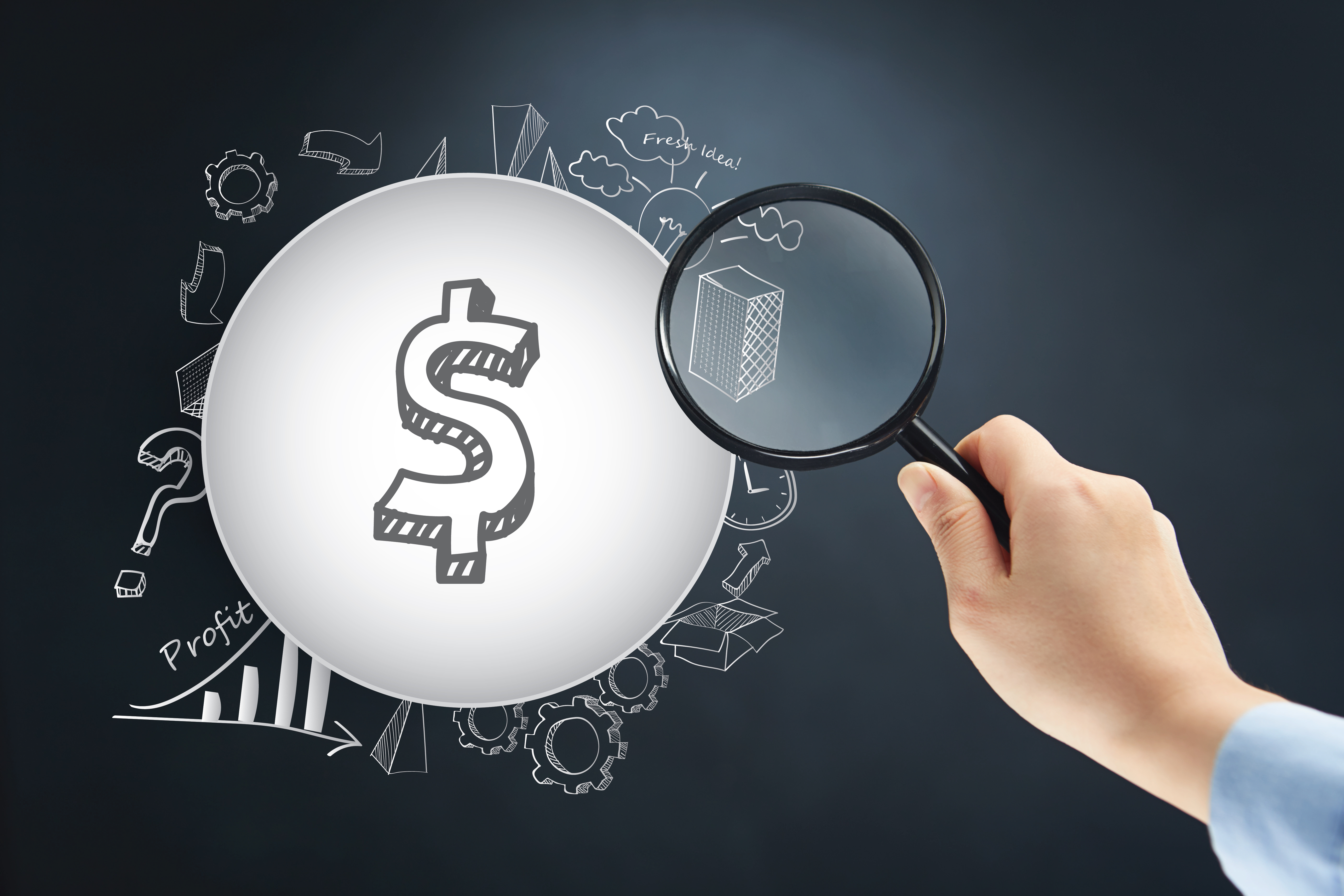 result in a loss of profit.
To determine the right price, consider factors such as the current market conditions, comparable sales in your area, unique features, and the condition of your home. Consulting with a professional real estate appraiser or agent can provide valuable insights and help you set the optimal listing price.
Hire a Top-Producing Realtor
Choosing an excellent real estate agent is another critical step in home selling. Look for an agent with a proven track record of success, extensive knowledge of the local market, and excellent communication skills.
A skilled agent will guide pricing, marketing, and negotiating offers, ensuring a smooth and efficient transaction. Don't hesitate to interview multiple agents before deciding, as finding the right fit is crucial for a successful sale.
Professional Photography is Worth It
Exceptional photography is a powerful marketing tool that can significantly impact the success of your home sale. In today's digital age, most buyers begin searching online, and high-quality photographs can attract attention and generate interest.
Consider hiring a professional photographer specializing in real estate to capture your home's best features. Ensure the photos showcase each room from different angles, emphasize natural light, and highlight unique selling points. Remember, first impressions matter; eye-catching visuals can make your listing stand out.
Of course, ensuring your home is spotless for the photo shoot will also be necessary.
Utilize The Best Websites and Social Media
Utilizing top online websites and social media platforms is essential in reaching a wide audience of potential buyers. Listing your property on reputable real estate websites such as Zillow, Realtor.com, and Redfin can maximize exposure and increase the
chances of finding the right buyer.
Additionally, leverage social media platforms like Facebook, Instagram, and Twitter to share your listing and engage with prospective buyers.
Post captivating photos, compelling descriptions, and relevant hashtags to increase visibility and generate more leads. Don't forget to encourage friends and family to share your posts to reach a larger audience.
By implementing these home-selling tips, you can increase your chances of a successful sale. Remember to price your property appropriately, choose an excellent real estate agent, provide exceptional photography, and utilize top online websites and social media platforms.
With these strategies in place, you'll be well on your way to selling your home quickly and at the best price.
Final Thoughts
Burying St Joseph to sell a home is a tradition rooted in faith and symbolism. Whether you believe in its power or consider it a simple gesture, it can provide comfort during the often stressful process of selling your home.
Remember that this practice should be accompanied by conventional real estate strategies, such as setting the right price, staging your home, and marketing it effectively.
While St. Joseph may not be a guaranteed solution, the act can be a source of hope and positivity during your home-selling journey.
Burying a St. Joseph statue to sell a house is a personal choice, and its effectiveness is subjective. If you engage in this tradition, do so with faith and an open heart, and continue to pursue all practical avenues to sell your home.
Additional Resources
Four Great Tips For Marketing a Home For Sale - Use these tips to make sure the right homebuyer sees your home and get it sold on time.
The above article "How to Bury a St. Joseph Statue to Sell Your House" was provided by Paul Sian. Paul can be reached at paul@CinciNKYRealEstate.com or by phone at 513-560-8002. If you're thinking of selling or buying your investment or commercial business property I would love to share my marketing knowledge and expertise to help you. Contact me today!
I service the following Greater Cincinnati, OH and Northern KY areas: Alexandria, Amberly, Amelia, Anderson Township, Cincinnati, Batavia, Blue Ash, Covington, Edgewood, Florence, Fort Mitchell, Fort Thomas, Hebron, Hyde Park, Indian Hill, Kenwood, Madeira, Mariemont, Milford, Montgomery, Mt. Washington, Newport, Newtown, Norwood, Taylor Mill, Terrace Park, Union Township, and Villa Hills.