Smart Tips For Automating Your Home
Posted by Paul Sian on Thursday, July 1, 2021 at 3:00 PM
By Paul Sian / July 1, 2021
Comment

Tips For Automating Your Home
Home automation can help reduce some of the effort of managing a home and make it overall more enjoyable to live in. Certain automation tools available for the home can maintain proper temperatures, keep an eye on security, and even report serious issues like HVAC or water heater issues. This article explores some of the home automation technology out there and how it can benefit homeowners.
Leak Monitoring
A flooded house can be a huge disaster for homeowners especially if not caught in time. Many homes have finished basements with carpeting, furniture and electronics that if exposed to water can result in a total loss to those items. Even worse, water that is allowed to sit in a basement for any length of time can make the entire house unlivable since water will cause mold to grow and that mold will spread to the rest of the house. Smart water leak monitoring devices can keep an eye on leaking pipes and basement floods in general which will alert the homeowner to water issues before it is too late.
Things like sewage ejector failing to work or leaking from the ejection pipe, back up in the sewer lines can be make for even a worse (read stinky) situation. The sooner one knows about sewage leaks/backups in the basement the sooner one can act to stop any further damage. There are a number of companies who make smart water leak sensors and some of them will integrate with existing smart home systems like Apple HomeKit, Amazon Alexa and more.
Smart Thermostats
Maintaining the proper temperature in a home helps keeps the inside of the home healthy. Too much heat and humidity in the hot summer months can lead to mold, warped wood and plenty of other damage caused by humidity. In the cold winter months lack of heat can result in pipes freezing and bursting with the end result being water damage. With a smart thermostat a homeowner can control the temperature of their home anywhere in the world they have an internet connection and a smart phone. Many of these smart thermostats have the ability to save the homeowner energy by adjusting when the heat/cooling cycle should start and stop. Those smart thermostats paired with smartphones which have geolocation settings allow the thermostat to automatically turn down/up when the homeowner leaves or comes home.
Many of the newer smart thermostats can talk with modern HVAC systems and share things like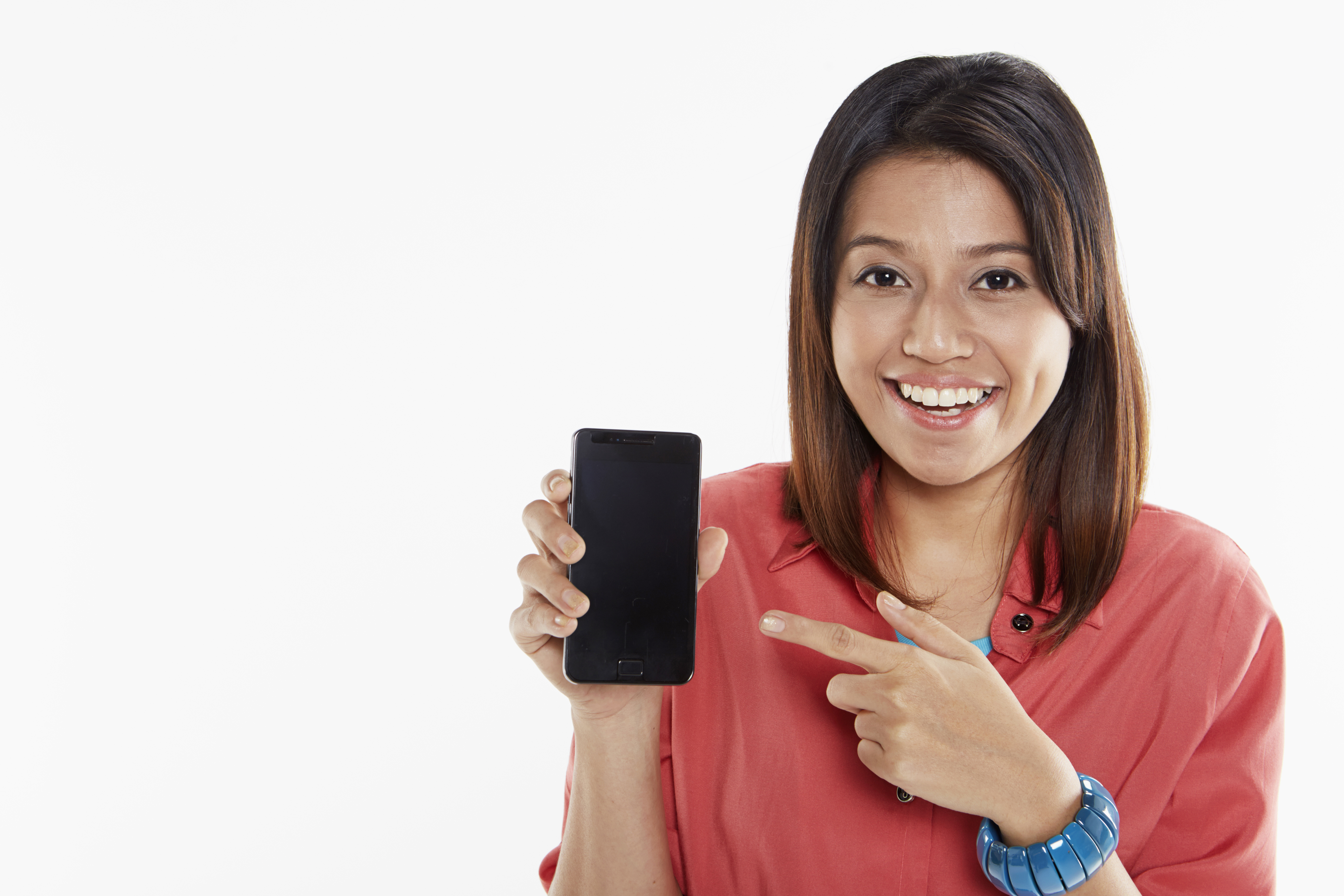 when the system is having issues and needs maintenance, when filters should be changed and more. Some smart thermostats even have the ability to contact a preferred service provider to let them know of a potential issue and the service provider can then call the homeowner to get the service call scheduled. A properly maintained HVAC system that operates efficiently can lead to big savings on the energy bill for the homeowner.
Smart Lighting
With smart lighting homeowners can control lights to turn on and off at particular times via their smartphone. Homes that look lived in or that look like someone may be home at the time are less likely to be targeted by criminals looking for an easy score. With geolocation services on a smart phone, homeowners can set lights to turn off or on as the come and go from the home which is handy when coming back later in the day.
Smart lighting can be done through smart outlets or smart switches that are connected to the home network via WiFi. Homeowners who are comfortable installing those devices on their own can do so, or the better bet would be to hire an electrician to come and install those smart outlets and switches. For smart outlets though there are the easier plug and go type devices where the homeowner is plugging a smart outlet directly into an existing outlet and then plugging in the lamp or other light device directly into that outlet. The outlet is then connected to the homes network from which can be controlled with a smart phone.
Robot Vacuum Cleaner
Unless you are one of the homeowners who enjoy vacuuming around the house a robotic vacuum cleaner is the right appliance for you. Especially if you have pets or young children a robotic vacuum cleaner can help keep those dust bunnies at bay. While some initial preparation work is needed such as putting cords up out of the way, putting away small toys the end result is a cleaner home with not too much effort. The robot vacuum can be programmed to clean on particular days of the week (or everyday) and set to start at certain times when the noise will be less disturbing to the home's occupants. Homeowners only need to do some periodic maintenance of making sure the brushes in the vacuum are clean and the dust box is emptied on a regular basis. Other than that, it is a set it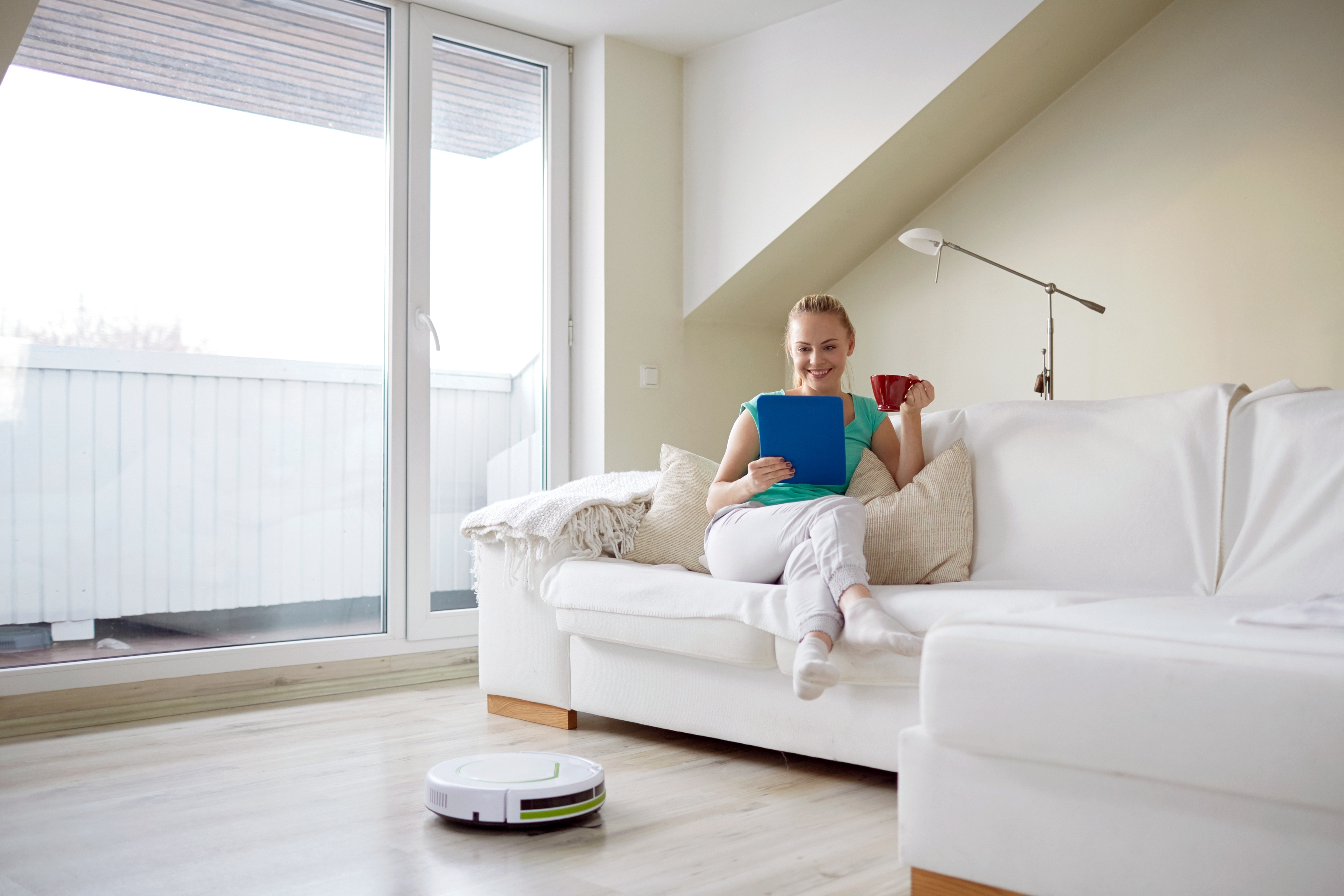 and forget it device that keeps a home cleaner.
The more advanced robot vacuums have advanced mapping features that allow homeowners to set the order in which rooms are cleaned, setup virtual boundaries to keep the vacuum from going in certain areas (a child's toy room for example) and some even have a built-in mopping function for non-carpeted floors. Prices for these robot vacuum cleaners start out in the similar price range as a regular vacuum cleaner and go up. The price is well worth the cost though in terms of labor savings the homeowner will realize but not having to vacuum their home as much.
Smart Locks
Smart locks for a home allow locks to be opened with a smart phone. Guests can be given temporary access to locks via an app on their phone. Smart locks are especially useful for short term investment property owners. Short term rental guests can come and go as they need during their stay and once the stay is over the smart lock can be changed to allow access to the next set of guests who will be visiting.
Certain delivery services like Amazon Prime through their Ring Alarm service allow Amazon deliveries to be made to the homeowner directly in their home. Products can be left in the garage, inside a door or somewhere else that is locked by a smart lock that can be accessed by Amazon delivery drivers. More delivery services are expected to be offering behind the door delivery service which can be helpful in areas where package may not be safe from porch pirates.
Smart Appliances
Smart appliances like refrigerators, ovens, washer/dryers allow you to monitor what's cooking or how your clothes are being washed. Some of the more feature packed smart refrigerators include cameras inside the fridge so you can see what you have in stock when at the grocery store. No more forgetting what is baking in the oven when the oven can send notices to a smart phone to alert you when the bake time is over and the food should be removed.
Bottom Line
There are many different options for automating a home to help make home life easier. Home automation can help save energy, save time and more. Home automation is also a big selling point for today's home buyers who are looking for the best features and technology in a home.
Additional Resources
About the author: The above article "Smart Tips For Automating Your Home" was provided by Luxury Real Estate Specialist Paul Sian. Paul can be reached at paul@CinciNKYRealEstate.com or by phone at 513-560-8002. If you're thinking of selling or buying your investment or commercial business property I would love to share my marketing knowledge and expertise to help you. Contact me today!
I work in the following Greater Cincinnati, OH and Northern KY areas: Alexandria, Amberly, Amelia, Anderson Township, Cincinnati, Batavia, Blue Ash, Covington, Edgewood, Florence, Fort Mitchell, Fort Thomas, Hebron, Hyde Park, Indian Hill, Kenwood, Madeira, Mariemont, Milford, Montgomery, Mt. Adams, Mt. Washington, Newport, Newtown, Norwood, Taylor Mill, Terrace Park, Union Township, and Villa Hills.