Great Real Estate Blogs From 2017
Posted by Paul Sian on Thursday, January 4, 2018 at 7:00 AM
By Paul Sian / January 4, 2018
3 Comments

Great Real Estate Blogs From 2017
With the increase in social media use and the sharing of videos, pictures, audio podcasts and more there is still something to be said for the written word. Whether the reader wants to read something on the bus while headed to work or is taking a quiet break to catchup on the news humans like to read to gain their knowledge. There is no rewinding or fast forwarding to get to the good part of an article. It is all just there for the reader to absorb. Hence I put together this list of great real estate blog articles from 2017 that are must reads for the homebuyer, home seller, home owner and more. Not only are the articles great but the bloggers who wrote the articles also know quite a bit about real estate and are happy to share their thoughts with readers. Check out all the articles in the post below and be sure to read the other great articles from the bloggers mentioned here.
Do You Know What Dual Agency Is?
One of the best blogs of 2017 was Bill Gassett's article on dual agency. For those who are not familiar with the term, dual agency in real estate is when one agent represents both the buyer and seller in a transaction. Frankly, dual agency is one of the worst things possible for consumers. The only person who benefits from dual agency is the real estate agent who makes a double commission. Whether you are a buyer or a seller when you agree to dual agency you lose the person you hired to represent you!
Here is an example. You hire the best agent in town to sell your home for you. Your confidence is real high in hiring this agent because they are extremely knowledgeable and know they will have your best interests at heart. You don't mind paying this Realtor a $25,000 commission because you know you'll be getting your monies worth with their expertise. Well guess what if you agree to dual agency you won't be getting any of the traditional services a seller's agent provides. When you agree to dual agency your agent becomes a neutral party.
By law the agent is no longer able to counsel you when an offer comes in or at any other time you may need help. Yes you are reading this correctly – that is how dual agency works. What's even worse about dual agency is some real estate agents sugar coat what I have just told you. There are a percentage of real estate agents that would love for you to believe there is absolutely nothing wrong with dual agency. They will tell you they do it all the time with no problem.
Unfortunately, for some real estate agents money is a driving force for their decisions on how they do business. Dual agency is a choice. When you meet with a real estate agent you have the ability to say you want nothing to do with dual agency. Some sellers are duped, however, because the agent explaining it to them has a vested interested in getting a YES I am fine with it.
Do yourself a favor and read Bill's article on why you never want to agree to dual agency. You'll be glad you did.
The One Step Every Homebuyer Should Be Taking When Buying Their Home
There are many steps involved in the home buying process and sometimes these steps vary from state to state, county to county and even city to city. However there is one step in the home buying process that is pretty universal no matter where a buyer is purchasing a home and that is having the option to do a home inspection.
Now, a majority of home buyer's will want to perform a home inspection to determine the condition of the home they're purchasing and depending on the terms of the contract they may have the ability to receive a repair credit or have the seller fix certain items listed on the inspection report. However some home buyer's question whether or not they really need to spend the time and money having an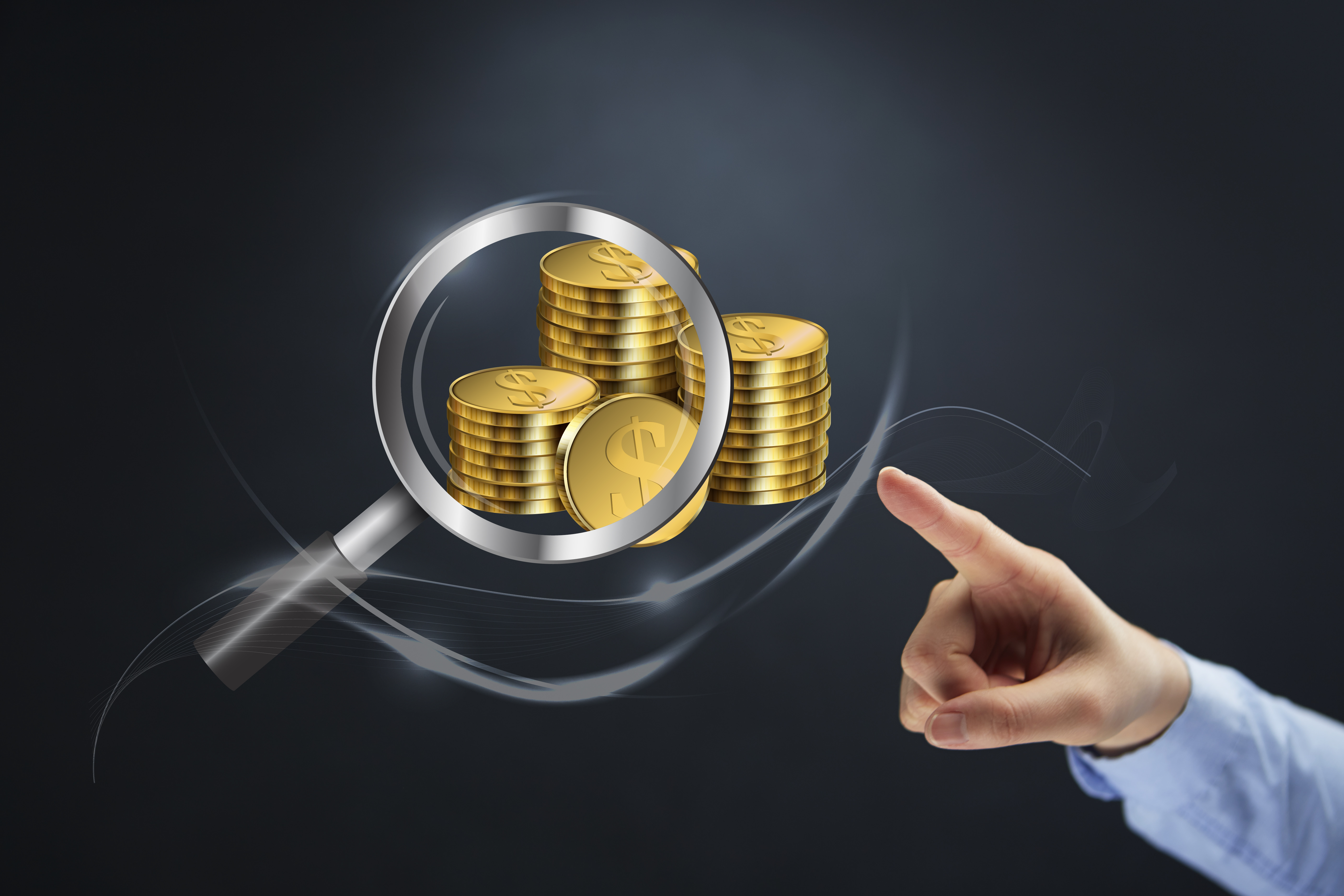 inspection and a few even wonder if they should just waive the inspection period all together.
Michelle Gibson, a top Wellington Florida Realtor, recently wrote an excellent article, Do Home Buyer's have to get a Home Inspection?, where she answers this very popular home buying question. In addition to providing the answer she also provides home buyer's with a detailed explanation of why they should or should not have a home inspection.

Benefits Of Owning A Home
Owning a home is often referred to as the "American Dream." There are tons of great benefits that come with owning a home!
In this article from Kyle Hiscock, an experienced Irondequoit NY real estate agent, you're going to find out the many benefits of home ownership! As Kyle discusses in his article, there are some benefits that are well known and others that aren't as obvious.
One of the benefits of owning a home that Kyle describes as well known is that owning real estate is often a great investment. When buying a house, you have the ability to gain "equity" in your home. Equity is the difference between a homes market value and the remaining amount left on any mortgages. As the years go by, your homes mortgage balance should decrease while the market value will hopefully increase. This can lead to nice profits when the time comes to sell your home!
One of the benefits to home ownership that Kyle discusses in his article that isn't as obvious are potential tax advantages that come with owning a home. Tax advantages such as mortgage interest tax deductions are one of the most popular that many buyers don't consider when thinking about all of the benefits of owning a home!
These are only 2 of the 10 benefits of owning a home that Kyle discusses in this fantastic article. Make sure you check it out if you're trying to determine if there are enough benefits of home ownership!
10 Easy Home Staging Tips
I reached out to Sharon Paxson a top Newport Beach Realtor about her suggestions for selling a home. Sharon shared an article about 10 easy home staging tips which would help prepare the home to sell and yield the highest dollar amount in the shortest period of time.
Objectivity
In this article about staging, it has been emphasized the importance being objective and viewing the real estate sales process as a business transaction versus selling your home where memories have been made. Also, the suggestion for sellers to think like they are buyers to become more objective in the home selling process is recommended to the sellers.
De-Clutter & De-Personalize
The importance of preparing the home for sale and includes valuable tips and recommendations uch as decluttering to minimize the visual clutter when a potential buyer comes into the home. Depersonalizing is another key consideration when getting ready to sell and taking down personal photographs to allow a buyer to imagine themselves living in the property.
First Impressions
Curb appeal is another necessary consideration when preparing a home to sell, and the article talks about the home having one chance to make a good first impression when a potential buyer arrives at the property. The very first impressions are the exterior, flower beds, landscaping, the entryway and the front door. In this article, the recommendations are to spruce up the exterior landscaping and entryway to make the home inviting to a buyer.
Less is More
Consider the space in the property, and having open space and perhaps removing some larger pieces of furnishings that take up too much space. Overall this will help the room size and flow of the floor plan to be more open. And having less in a property allows a buyer to imagine themselves living there with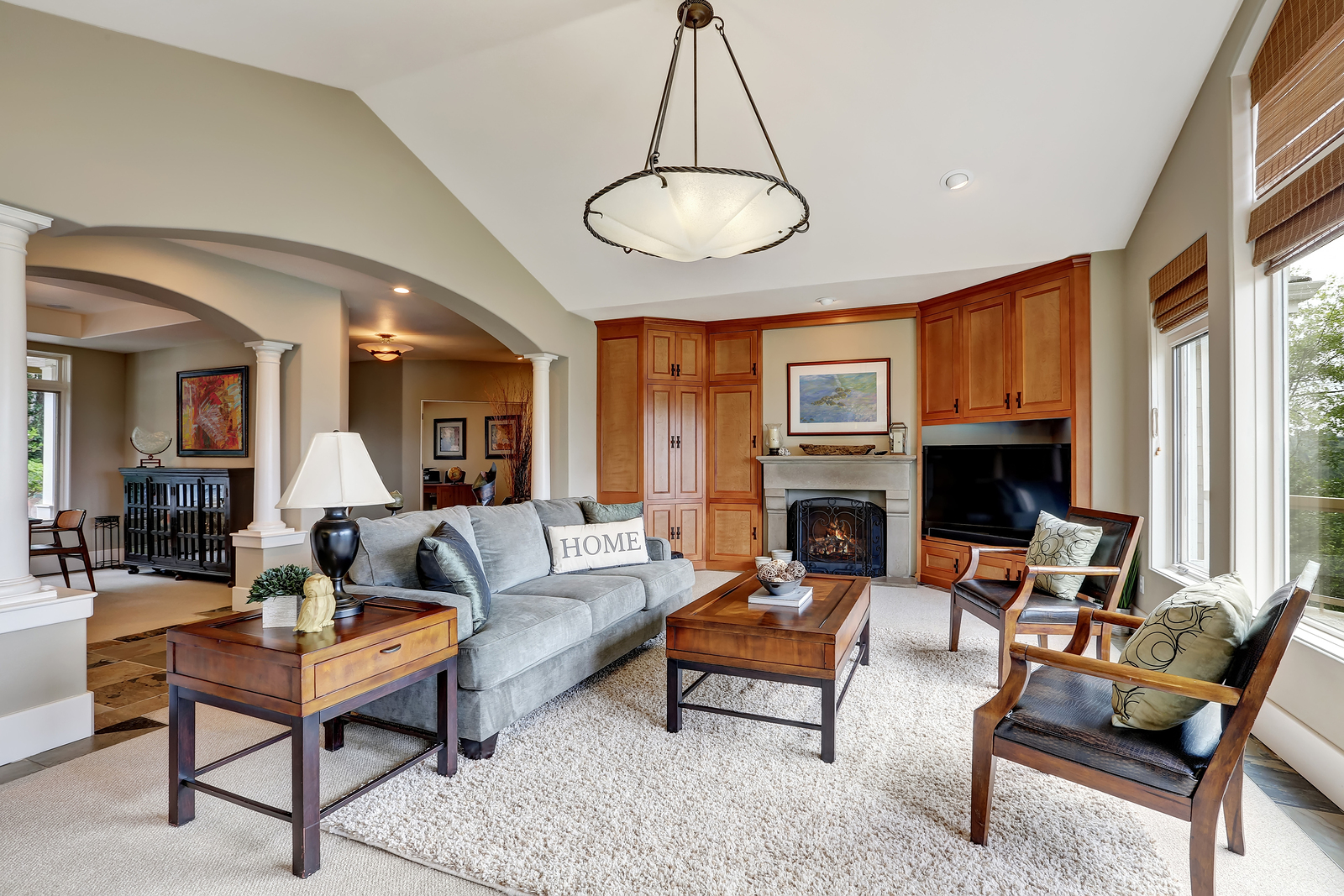 their own furnishings.
Consider the Outdoors
Depending upon the climate and time of year of where you are selling, it is significant to consider the outdoor space or patio. In today's times, many homeowners like to cook or grill outdoors so creating an inviting outdoor space is important when selling.
For other easy staging tips and recommendations, be sure to check out this article on 10 Easy Home Staging Tips!
Real Estate myths explored
Nothing is worse than being lead astray. We all want to know the truth in order to make an informed decision, particularly when it comes time to sell a home or buy a home. Here in one of Lynn Pineda's popular real estate articles from 2017, she discusses just that, revealing the truth behind several common myths in Real Estate focusing on Real Estate revelations to separate fact from fiction.
Lynn's article discusses home values, open houses, mathematically imposed algorithms for pricing a home, and required down payments when buying a home.
One of Lynn's revelations regarding home values is that you simply can't plug in a formula and find the resulting number to be as good as gold, when it comes to pricing a home for sale. Nothing can be further from the truth. How does a mathematical algorithm know what is behind the home's front door? They don't! And what is behind the front door can make a huge difference to a home's value; good or bad.
Discover more within Lynn's article where she unfolds the remaining truths to get you in the know when it comes to the truth in Real Estate. Read more on Lynn's article, the Top 4 Fake Real Estate Revelations; this featured article was written by Real Estate professional, Lynn Pineda with Keller Williams Realty who has been selling homes in Southeast Florida from Coral Springs to Boca Raton since 2005.
Home Staging Tips For The Savvy Home Seller
Luke Skar wrote a great piece for his website covering Top Home Staging Tips that really covers a lot of solid information.
Luke begins the article by providing tips for getting the outside of the home ready. Since the goal of staging a home is to attract buyers, it makes sense that focusing at least some attention on the exterior would make sense. Tips for improving the curb appeal, and making the yard tidy should help catch the eyes of more than a few possible buyers.
Next, Luke's focus switches to the inside of the home. This is generally where most professional stagers spend the majority of their time. There is a bit of art to making a home look appealing without making it look like it belongs to someone else. These tips will help you not only clean the home, but also arrange furniture, and decorations in order to create the right ambiance for potential buyers. There are also some ideas about the most overlooked features of a home, and how to make them ready for the next buyer.
Speaking of professional stagers, Luke Skar also tapped into his network to get insight from people who make a living staging homes. These people are experts in interior decorating as well as home staging in some of the country's biggest markets. They have provided tips from their real-world experience in order to help you make the right adjustments to your property.
Finally, Luke has broken the information into two sections. There are tips designed for people currently living in the home as well as tips for people that need to sell a vacant home. Although it may seem like staging a property would be the same whether it is vacant or not, there are some subtle differences. Luke's info can help you regardless of your situations.
How A Buyers Agent Can Help You
Hot seller's markets make for panicked home buyers. Ironically this is exactly what buyers should not be doing. Serious home buyers need to take a step back and find a good buyers agent. In his article about buyer agency, Joe Boylan talks about the importance of our own real estate superheroes the buyer agent.
A good buyer's agent knows the real estate market landscape, they have relationships with other agents and know how to work with them. A good buyer's agent is going to get you in a position of strength, especially when dealing with multiple offer situations.
In Joe's article, you'll find out how to get pre-qualified with the right lender so you can look like the strongest choice for the listing agent and subsequently the home sellers. This is super important, especially when the listing agent is sitting at the table trying the council the sellers into choosing the strongest offer.
In what might be the most important reason to work with a good buyer agent, Boylan talks about the importance of not overpaying for your home. The buyer agent should provide strong empirical data as to what the true price of the home should be.They will understand when and more importantly how to use the escalation clause. The agent will also have a good sense of whether or not more inventory will be available, in other words is this the last house before prices Skyrocket?
You certainly don't want to overpay for a house only to find out there are a ton of repairs needed. Sometimes it's more prudent to negotiate reasonable price knowing there are pending repairs. The Talented buyer's agent knows how to handle this type of negotiation.
In this article, Joe talks about real-world examples of Agents that one the day without selling the farm. if you're thinking about buying a home, you owe it to yourself to read this article.
Tips For Hiring The Right Real Estate Agent
Are you looking to hire a top realtor to buy or sell a home? Don't rely on your gut to choose a professional agent. Eileen Anderson of Berkshire Hathaway has provided a list of 21 questions for you to ask when interviewing a real estate agent to sell your home. If you are buying or selling your home it is critical to your success to be asking the right questions to interview and hire a professional agent.
Eileen's article highlights important qualities to look for in a Top Real Estate Agent such as:
Market Knowledge
Availability and Communication Skills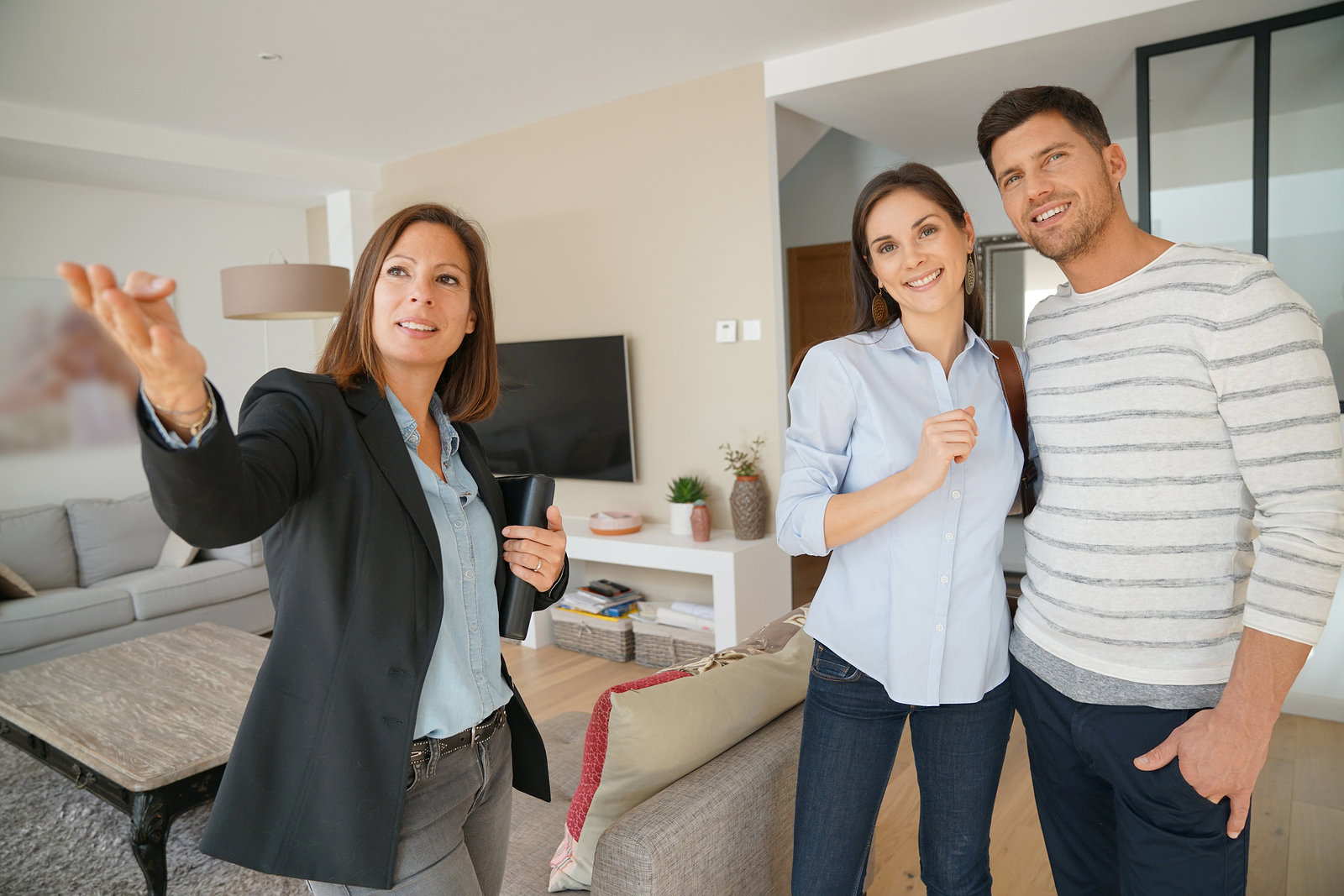 Negotiation Skills
Technology Savvy
Social Media Marketing Knowledge
Home Staging Expertise
Pricing your Home to Sell
Level and Years of Experience
Quality References
This article about tips for hiring a top agent is a must read and share!
9 Things Home Sellers Do That Drive Real Estate Agents Crazy
How can home sellers possibly drive real estate agents crazy? Well, as it turns out, there are a number of things they're doing that can make agents go bunkers! (And just to make sure we don't misunderstand one another, agents undoubtedly can do the same to the sellers!)
In his article, Xavier De Buck, from Johannesburg (South Africa), provides a 9-point shortlist and explains in detail how one might understand the agent's reaction when certain actions are performed by the seller. While emotions can sometimes get the better of anyone, home sellers, in particular, will not always understand the rather subjective (or business-like) approach agents take to the entire home selling activity. And, as you can imagine, this can lead to quite a few 'misunderstandings' between the two parties!
This could pertain to the advice given by the agent as to how to go about preparing the home for the marketing, having the sellers stick around for showings, or falsely promising certain upgrades which never get done (yet that info was passed on to the interested buyers). And yes, Xavier easily expanded that list by mentioning how selling one's home with pets might influence things, or how some 'unusual' odors in the house will negatively affect the showings, and of course, leaving the house in a total state of chaos upon handover of keys!
At the end of the day, the agent got called in to assist the home seller with the marketing (and sale) of his property. The agent will try to sell the home for the highest price possible, in the least amount of time, and for the least amount of trouble, yet the home seller might not always see it that way. As Xavier correctly argues throughout his article, the home seller oftentimes becomes his own worst enemy, making the entire home selling experience more difficult than need be!
Having read some of the things that home sellers do that drive real estate agents crazy, I believe Xavier has succeeded in making us more aware of how some of the home seller actions might affect the agent's job!
First Time Home Buyer
One of our best of 2017 articles that you can't afford to miss is this First Time Home Buyer article comes from our Realtor® friends in Charlotte, North Carolina, uphomes.
The article is written by Charlotte area Real Estate Agent Ryan Fitzgerald who blogs about a lot of the benefits and programs available for first time home buyers! If you're buying a home for the first time this is a must read as it will likely save you thousands of dollars. Most people are unaware and even some Realtors® are unaware of all the great incentives first time buyers have!
If you want to learn more about buying a home for the first time OR simply learn more about the steps in buying a home, you will find this article most useful. Along with the combination of great mortgage, advice comes a 10 step guide to get you to the closing table with clear expectations of the home buying process.
One take away from this article is that it contains both information on North Carolina first time home buying programs as well as national home buying programs! You'll want to be sure to check your state incentives along with these national incentives that are available.
Keep in mind this article is intended for folks in Charlotte, NC so it may not be the exact same in your state (every state varies) though, with that being said you will find great home buying information that is useful across the board.
Grab a cold drink, fire up some popcorn and tune into what is sure to be one of the most valuable articles you will read for your home buying experience!
Best Paint color for selling your home
When it comes to selling a house, the color of the walls are an important aspect. It often creates the first impression and can impact the value and desirability of the home. Paint can impact the selling price of a home and yes some colors can actually reduce the price you get for your home. Other paint colors can make your home look more inviting and stylish so that you get a higher offer...and get one sooner.
This article from Debbie Gartner covers the do's and don't for painting your home when putting it up for sale. Pick the wrong color and buyers may cringe when they see the home and will prevent them from seeing the true potential of a home. Unfortunately that is the way the world works. On the other hand pick the right neutral color and buyers will be able to see the true home as they want it to be which means more buyers ready to make an offer.
If you are thinking white is a neutral color that would be incorrect. White in fact is not considered a neutral color and there are other colors that are better seen as neutral in the buyer's eyes. Debbie explores the various colors that will help you sell your home.
The 5 Types of Buyers Who Probably Should Not Buy a Home
Buying a home is high on the list for many people once they grow up and escape the parental nest. Owning your own home has a lot of benefits. It gives you a chance to build some equity, gives you a sense of community, and you get to dump your landlord. However, in this article from Seattle Realtor Conor MacEvilly, he covers the 5 types of buyers who should probably not buy a home or at least, should wait a while longer.
For example, a buyer who only purchase a home because they expect to make a quick profit and sell the home in 2 years. Nobody but nobody knows with certainty what the market will do after you have closed on a home. Remember 2007? Another group who should probably be dissuaded from buying a home are those who already know that they will be relocating in the near future. If the home hasn't gone up in value to cover at a minimum the costs associated with selling the home, then that's not a good short term purchase. Plus if you can't rent out the home, like many condos, you could be left with a real financial mess.
First time buyers in particular will be trying to squeeze into the market and barely scrape together the downpayment required for a home purchase. Once they get that first mortgage payment, many might second guess themselves and realize that being house-rich but cash-poor is completely over-rated. When you buy a home, it needs to be the right time financially and emotionally for you and it needs to fit in with your both short and longer term life plans. There's nothing wrong with renting and waiting a while longer. There's more to life than owning a home at any and all costs.
The Decision To Sell Your Home
Although there are a few of us who have no choice to sell because of divorce, relocation, etc....most need a bit of a budge over the fence. Jeff Nelson's article on Deciding to Sell covers everything. Jeff covers the basic questions homeowners should be asking themselves prior to selling. Questions pertaining to home equity, does the home meet your needs, can you afford to buy a new home and more.
For those who aren't necessarily forced to sell their home but have a few needs or wants, this article is for you. Jeff has been their in his own life. He had a 7 bedroom home that he slowly down-sized over the past few years to accommodate his family needs.
Turn your home into a smart home
Smart home technology is the latest and greatest feature homebuyers are wanting when buying a home. Even if you are not selling your home, smart home technology can help automate your homes features not only helping homeowners save time but also save money. In this article by Greater Cincinnati Realtor Paul Sian he discusses the great new smart home technology that is available today.
Smart home tech like smart robotic vacuums can be set to clean your home while you are away so you don't have to vacuum as much. Newer smart cleaning robots can even wash your non carpeted floors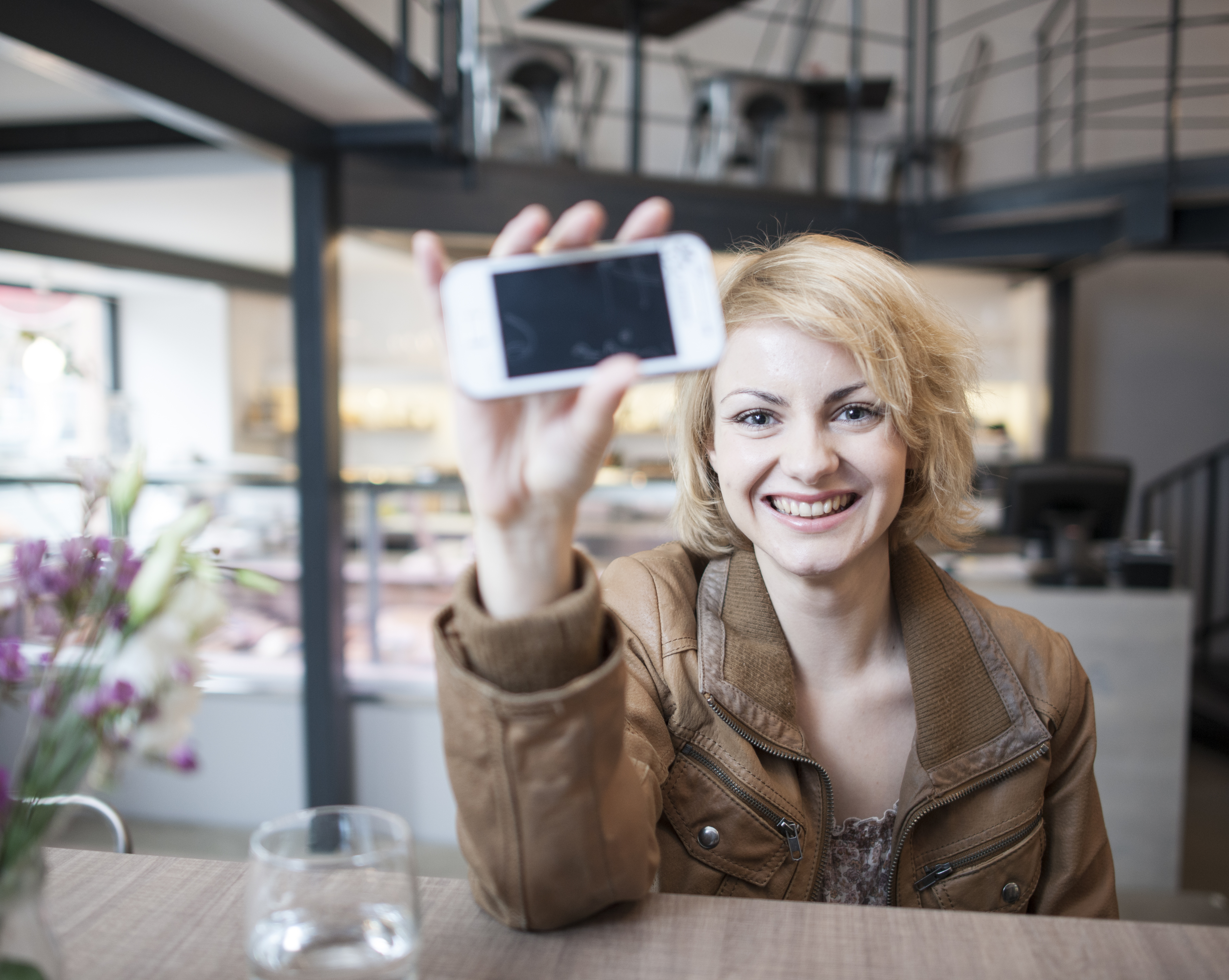 as well. Smart thermostats can turn on the heating and cooling system right before you reach home so you reach a nice and comfortable home and adjust temperatures to save money when no one is home. Smart lighting allows homeowners to turn on and off lights from anywhere there is an internet connection so no more worrying about whether you turned off the light or worrying about forgetting to turn on lights during the evening for security. It can all be done from the palm of your hand with your smart phone. Check out the article and learn about what smart home features you can use today to not only make it easier to be a homeowner but to also improve the feature set for potential future buyers.
Final Thoughts
2017 was a great year for real estate content and the above article only represent a small fraction of what is available. If you have any articles you feel are noteworthy feel free to share in the comments below.
Also if you enjoyed this post please consider sharing socially with others who may find it useful.
Additional Collections To Consider
About the author: The above article "Great Real Estate Blogs From 2017" was provided by Luxury Real Estate Specialist Paul Sian. Paul can be reached at paul@CinciNKYRealEstate.com or by phone at 513-560-8002. If you're thinking of selling or buying your investment or commercial business property I would love to share my marketing knowledge and expertise to help you. Contact me today!
I work in the following Greater Cincinnati, OH and Northern KY areas: Alexandria, Amberly, Amelia, Anderson Township, Cincinnati, Batavia, Blue Ash, Covington, Edgewood, Florence, Fort Mitchell, Fort Thomas, Hebron, Hyde Park, Indian Hill, Kenwood, Madeira, Mariemont, Milford, Montgomery, Mt. Washington, Newport, Newtown, Norwood, Taylor Mill, Terrace Park, Union Township, and Villa Hills.