A Look Back At Some Of The Great Real Estate Articles From 2016
Posted by Paul Sian on Thursday, January 12, 2017 at 7:00 AM
By Paul Sian / January 12, 2017
Comment

A Look Back At Some Of The Great Real Estate Articles From 2016
The year 2016 saw many real estate related articles published with the intent of informing readers about various issues in the real estate area. Some articles while trying to be informative may miss the mark and instead up trying to sell something rather than inform. Many other articles though succeed in informing readers so that they have the latest and greatest knowledge needed to help them with their real estate. In this article I highlight some of those great articles from 2016 and hope you enjoy them as much as many others did.

best Articles from 2016 for home sellers
Best Way To Remove Wallpaper
One of my favorite articles from 2016 was a very helpful post from Bill Gassett, one of the top real estate agents in Southborough Mass. One of the things Realtors are constantly doing for their clients is recommending improvements that can be made that either help the salability of a home or bring more money. One of the features that impacts the sale of a home in a negative way more than any other is wallpaper. Unfortunately, wallpaper dates a home! It is a very personal choice that is almost always a love or hate thing. Far more often, however, people hate wallpaper. A good real estate agent should be able to communicate this effectively to their clients. Those owners that "get it" and are willing to listen will work towards having their wallpaper taken down.
This leads homeowners to ask the best ways to remove wallpaper. Nobody likes the thought of getting rid of wallpaper because it is hard work. In the article, Bill does a great job explaining the easiest ways to remove wallpaper based on what is on the walls.
By getting rid of the wallpaper and painting the rooms with a light neutral tone, sellers are almost always able to put more money in their pocket. First impressions are everything. Buyers today are willing to pay more for turn-key homes. Those home that need a lot of work get punished in the market. Buyers love to overestimate the cost of home improvement projects.
PREVENTING HOME SALE MISTAKES
Wendy Weir a real estate agent in Michigan tells us that selling a home in today's market can be overwhelming. There are so many articles on what to do when you are considering selling your home. Interest rates have just gone up, and the predictions all over the news is they may be raised three time more in 2017. Be sure that you enlist all the possible tips and strategies to (prevent mistakes), that could prevent buyers from wanting to see your home, could turn buyers away from making an offer, or possibly loose a sale after the inspection.
First and foremost is choosing the best Realtor for your area. They need a great marketing plan, experience, and must have a strong presence on social media where your property can be hi-lighted in many different forms. Many Realtors, sit back after listing your home, and you never hear from them – unless you call. Be sure to check out their website, and references – wherever they are active, to make sure they are getting positive comments from past clients and other Realtors too!
From here the list only grows. It is crucial in today's market to have an inspection on your home before putting it on the market. This can be the difference between selling your home or the deal falling through. Not only will you know in advance what the Buyer's inspection report will say – but you have the opportunity to fix or replace any items you may not be aware of, that will be red flagged when they get their report. This is also to your benefit if you don't have the money to do the work. In this case – you work closely with your Realtor and have the advantage of really pricing the home accordingly, in the event it needs a new roof, furnace, plumbing, heating, electrical or foundation issues. Of course there are many additional items to prevent mistakes when selling your home. Wendy have included resources from some of the Top Realtors across the country so you have a wealth of knowledge at your disposal.
DEPERSONALIZE YOUR HOME
Kevin Vitali- Real Estate in Tewksbury MA- wrote an article previously this year on the topic of why it is important to de-personalize your home when selling. Often home sellers will hear agents and stagers tell them you need to "de-personalize" your home. What does de-personalize mean?
Basically, it means you need to take out what makes your home your home! When selling your house you want to neutralize it's décor so that you give a broad appeal to a larger group of home buyers. This means pare down furniture, remove personal photos, and neutralized highly stylized décor. Remember, they are buying a house not all of the "stuff" that go along with making it your home. You want home buyers to see themselves in the home not you.
There are many advantages to de-personalizing your home with selling. When you give your home a broader appeal it may lead to quicker and higher offers. It also gives you a jump start on packing…. You are moving anyways.
Take the time to take yourself and your style out of your home. It gives a clean palette to the home buyers to visualize your house as their home. Remember most home buying is done with emotion. Allow the home buyers to "take possession" of your home as they are viewing it. When home buyers are discussing where their furniture goes and how the home works the way it is, there is a much better chance of them putting in an offer.
HOME STAGING AND SELLING YOUR HOME
Real Estate Staging is one part creativity, one part renovation and all parts design to present a home so that prospective buyers can imagine themselves living in. It's important to stop thinking like a seller and start focusing on what a buyer wants.
As a home stager, we're familiar with appealing to a variety of homebuyer groups especially millennials who continue to flood the housing market. This generation makes up 35-percent of all buyers and they're looking for very specific features that a home seller needs to pay attention to in order to wow them on the inside and compete with neighboring homes on the market.
Homebuilders are already complying to these requests designing new homes millennials covets and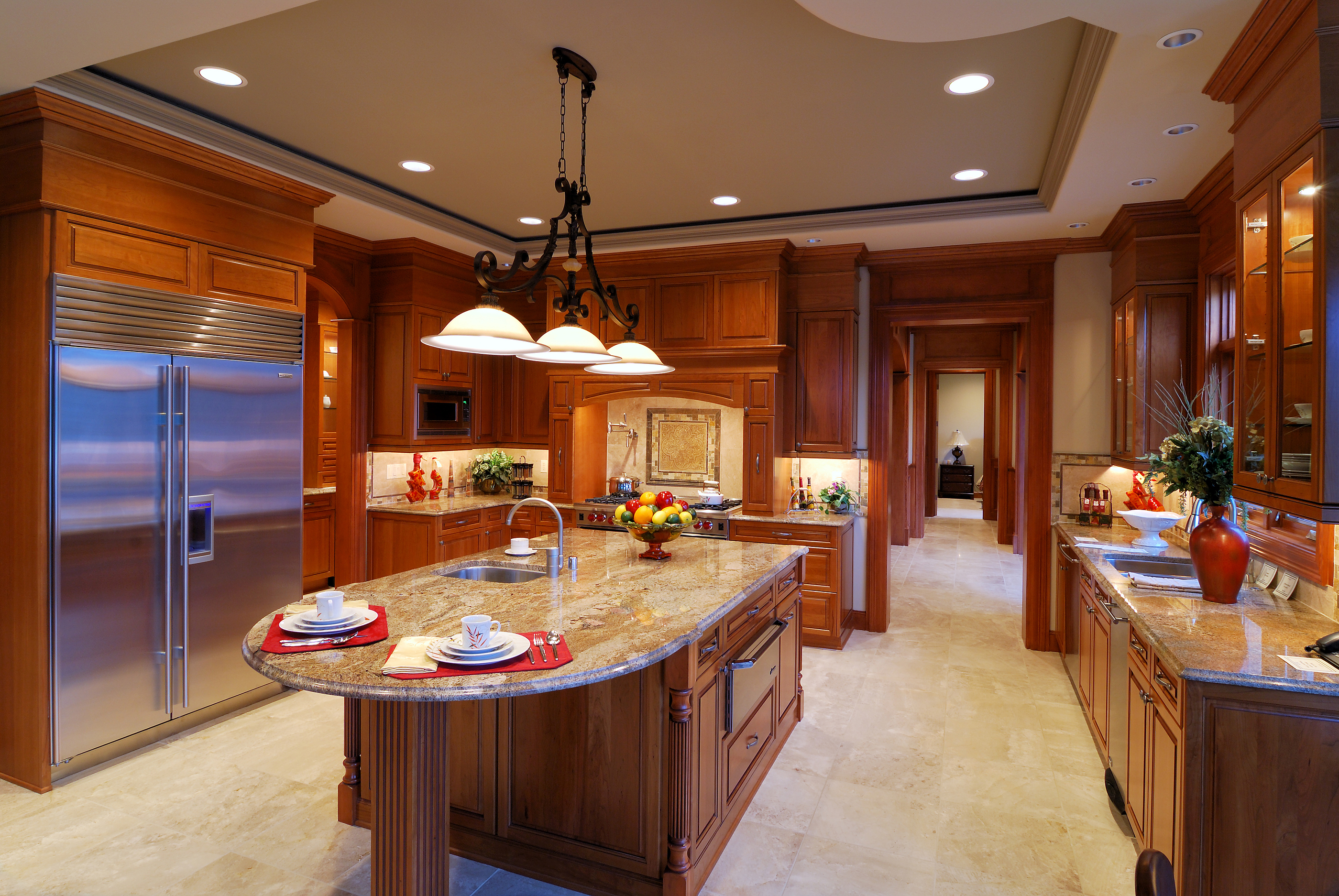 making it tough for older homes to stand out. Is your home ready for the next generation? If you live in a flourishing area, embracing the younger generations lifestyle here are some can't miss home selling tips for millennials to get your home prepared for sale. The above article comes from Tori Toth of Stage 2 Sell Strategy & Stylish Stagers, Inc.
HOME SELLING MARKETING STRATEGIES
The real estate industry has changed drastically over the past several years. The internet has been around and well for over a decade, but as of the past several years it has been drastically changing how homes are being sold.
Now that 2017 is here, it's important to understand that if you're selling a home, you understand what real estate marketing strategies are being used to sell homes. Rochester NY Realtor, Kyle Hiscock, wrote a fantastic article in 2016 covering many of the real estate marketing techniques that are being used nowadays to sell homes.
The days of putting a sign in front of a home and throwing a couple ads in the newspaper are over. This simply will not get a home sold. The Internet is where todays buyers are shopping for their next home.
In this article, Kyle covers many of the best real estate marketing strategies for selling homes. Marketing strategies such as using high quality photos and videos, effectively using social media, and utilizing content curation are a few of the necessary techniques Kyle discusses in his article.
As we progress throughout 2017 and beyond, if you're selling a home, it must be exposed everywhere online. Without maximum online exposure, sellers are potentially leaving money on the table when it comes time to sell their home.
How Much Should You Pay To Sell Your Home?
One of the best things about the Internet age is how it opens up our options. You can order a book and have it delivered to your tablet in a few minutes or less. You can do your grocery shopping online. I've even purchased parrot food online and had it delivered within a couple of days.
It's only natural that technology will change the way we sell our homes. For decades we've seen a variety of fee structures. They range from the FSBO where you won't even co-operate with the buyer's agent to more. The fees are usually based on services rendered.
For many years, FSBO and "Flat Fee" services have been an option. For some home sellers they may actually be worth considering. For others, probably not a good idea.
"Should You Use a Flat Fee Listing Service?" takes an objective look at the pros and cons of "Flat Fee" listings and whether they are right for you. For many of us, it's worth the money to let the home be listed with someone who does real estate 24/7. For a few, it may be worthwhile to use one of the flat fee services. This article by Debbie Drummond will help you figure out which is best for you.
TOUGH PILLS TO SWALLOW WHEN PUTTING YOUR HOME UP FOR SALE
As a Real Estate Agent servicing clients from Coral Springs to Boca Raton Florida, Lynn Pineda highlights that when you get ready to sell a home there are some pretty significant realizations that have to be made if you plan on having any bit of success in selling a home. Hence, 10 tough pills to swallow when selling a home was created by Lynn.
Lynn writes about some of the toughest pills you'll be exposed to, such as, what can you expect from all of those beautiful upgrades that you've made to your home. You've made $40,000 in upgrades, can you simply add those costs onto what you paid for your home? What about the effect of eliminating your garage in a neighboring area where Buyers expect a garage in a home? Discover the answers to these and many more tough pill dilemma's in her article detailing ten tough pills to swallow when selling your home.
What you'll learn is that once you know what to expect, what really are the tough pills to selling a home and what planning is involved, you'll be that much better equipped to survive the home selling process. It will be easier to swallow and that's a good thing. Happy home selling.
5 OBJECTIONS TO SETTING A REALISTIC PRICE FOR HOME
Tina Israelson a top real estate agent from Orlando, Florida talks about the main objections some sellers may have to setting a proper price for their home. The listing price of a home is a major determining factor for how successful the process will be. Overpricing a home is one of the reasons a home will take longer to sell, costing the seller, time and money. Some of the reasons Tina includes are "I am not giving my house away", "I can always drop the price later", "I did a lot of upgrades in the home" and more. While the excuses can be plenty the reality is by over pricing a home you run a very high risk that your home will not sell.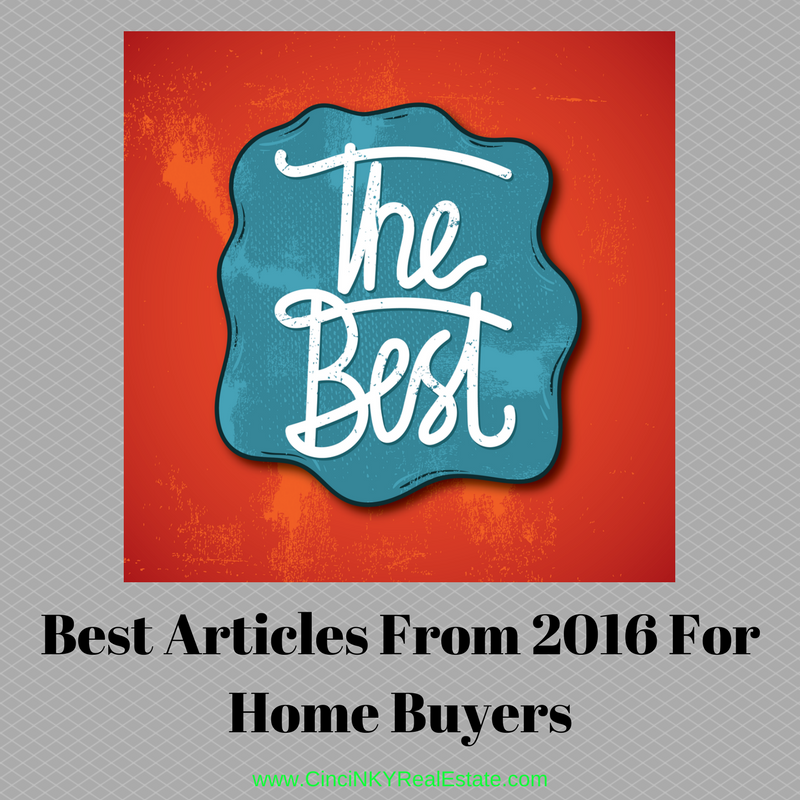 BEST ARTICLES FROM 2016 FOR HOME buyers
VA LOAN Second Tier Entitlement
Luke Skar of Inlanta Mortgage Madison tells about the VA home mortgage. The VA home mortgage is a well-known way to buy a home among veterans and other people associated with the military. However, the VA second-tier entitlement is not as well-known but can be just as important. This product will give a qualifying veteran another way to buy a home under the VA mortgage guidelines.
One of the main ways that a qualifying veteran or active duty member can use the second-tier entitlement is to allow them to buy another home due to a PCS order. Most of these people would like to retain their current property and rent it out while they relocate to a new base and buy another home.
The lender will be very careful to make sure the veteran meets the specific debt to income guidelines without any special considerations.
Another reason why a person may wish to use the VA second tier entitlement is in an effort to recover from a financially difficult time. If the veteran can provide documented proof that their income and credit has recovered from the hardship, it is possible to get approved for a 2nd VA home mortgage after going through a bankruptcy or foreclosure.
Although the name sounds slightly different, the VA second-tier entitlement has all of the benefits of a VA home loan, including no down payment requirement, no private mortgage insurance, and competitive interest rates.
How Home Buyers Should Be Dealing With A Multiple Offer Situation
For would-be homebuyers, competing against multiple offers to win the home of your dreams can be a very stressful time. It can be especially difficult if you're not adequately prepared with the right multiple offer strategies. Now, if you're working with an experienced Realtor who's been down this road before, then you shouldn't have to worry too much about what those strategies are and which ones might be best to employ in a given situation. Every situation is different and may require a different approach, so be sure to surround yourself with a good team of professionals.
As is the case here and in many markets throughout the United States are experiencing what we call in the real estate industry a "Seller's Market". As a Buyer, you know you're shopping for your next dream home, in a seller's market, when inventory levels are drastically low and there are not enough houses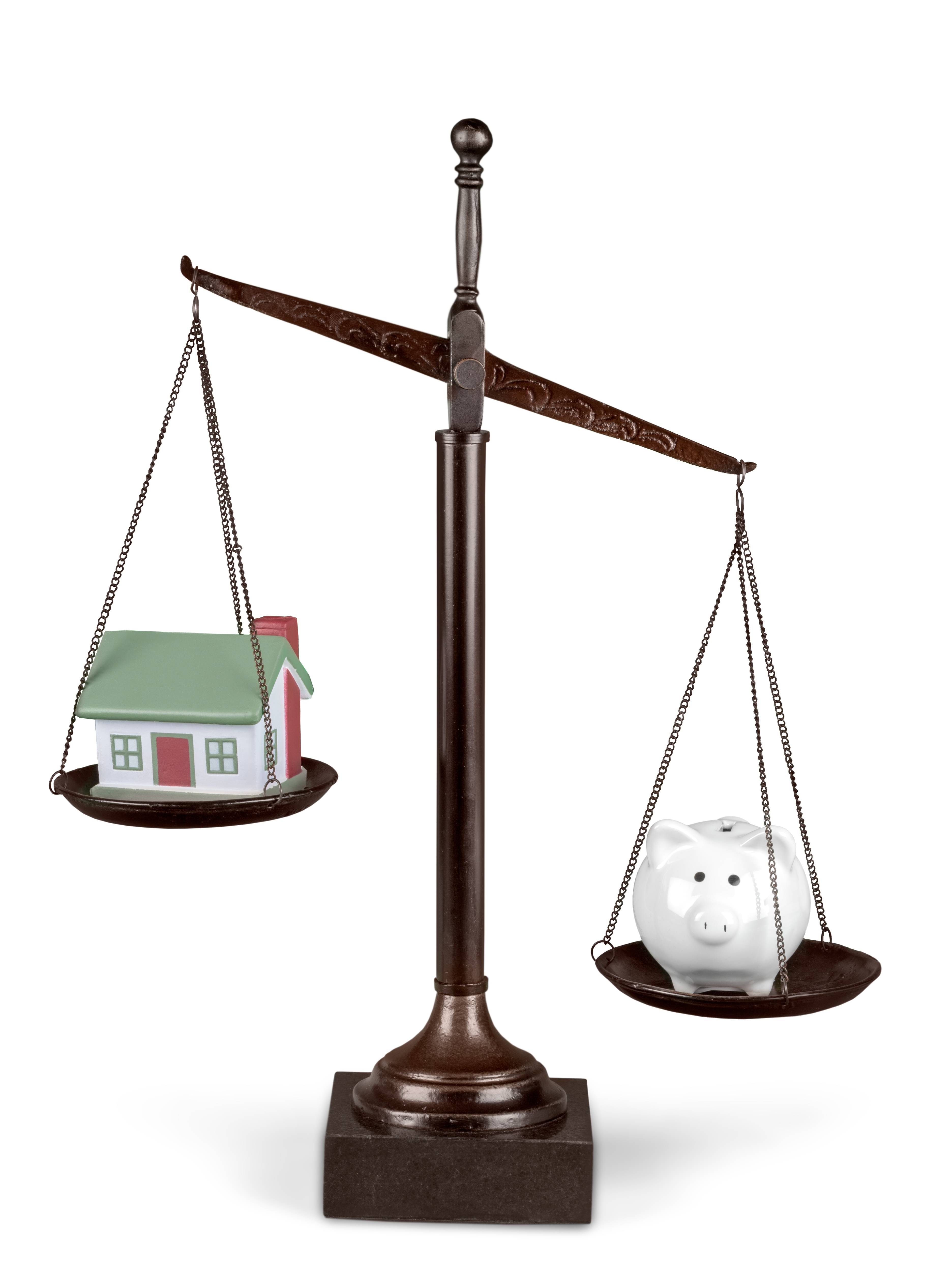 available for a large number of potential buyers. This often leads to homes selling much quicker than normal and at a much higher price. The price is commonly inflated due to multiple offers coming from multiple buyers. Basically, it all boils down to the basic economic principle of Supply vs. Demand. If demand is high but the supply is low then prices go up!
In the following article, Justin Culley gives you 5 of the Best and Most Successful Multiple Offer Strategies that you can use to beat those other competing home buyers and win the home of your dreams! Buying a home can be a very emotional process with lots of twists and turns, especially when competing against multiple offers. Make sure you've got a good team around you, with great negotiating strategies, and you might just win the home of your dreams!
Buying A Home In Canada
Without any doubt, the US elections were the highlight of 2016. It has stirred, shaken and even upset some people. Including many celebrities, a multitude of people had threatened to move to Canada. It's clear that many people prefer certainty and a bright future. Perhaps moving across the border is one of the many options. In any case, considering ahead of time the pros and cons of buying a home in Canada is a wise thing to do.
Canada is the 2nd largest country in the world, which means it has many different types of real estate markets. While in one city the economy might be on crutches, in other locations the real estate market can be running out of control. In certain cities and provinces, homeowners have to pay extra fees to buy or sell a property. It pays to learn about the different perks and setbacks of the area where you might be heading.
This article by Joe Samson, a top Canadian Real Estate Agent will show you what non-residents of Canada need to be aware of when owning real estate in Canada. You will learn about some of the surprises that you want to steer clear of as a foreign investor.
THE DUBIOUS JOYS OF WAITING AND HOW TO STAY SANE DURING REAL ESTATE TRANSACTIONS.
Whatever side of the home sale transaction you are on, either as the buyer or the seller, the whole process is undeniably a bit stressful. The most excruciating aspect of the whole process can be the WAITING! Waiting for this to happen, waiting for that to happen. Can feel like Waiting for Godot!
Conor MacEvilly a Seattle real estate agent, describes how in home sales, there are many steps, each of which comes with its own little, (or not so little), bungle of waiting joy. The buyer anxiously waits to see if their offer gets accepted, the sellers anxiously wait for the buyer's inspection report and both parties chew on their finger nails (assuming there's any left at that state) waiting for the dreaded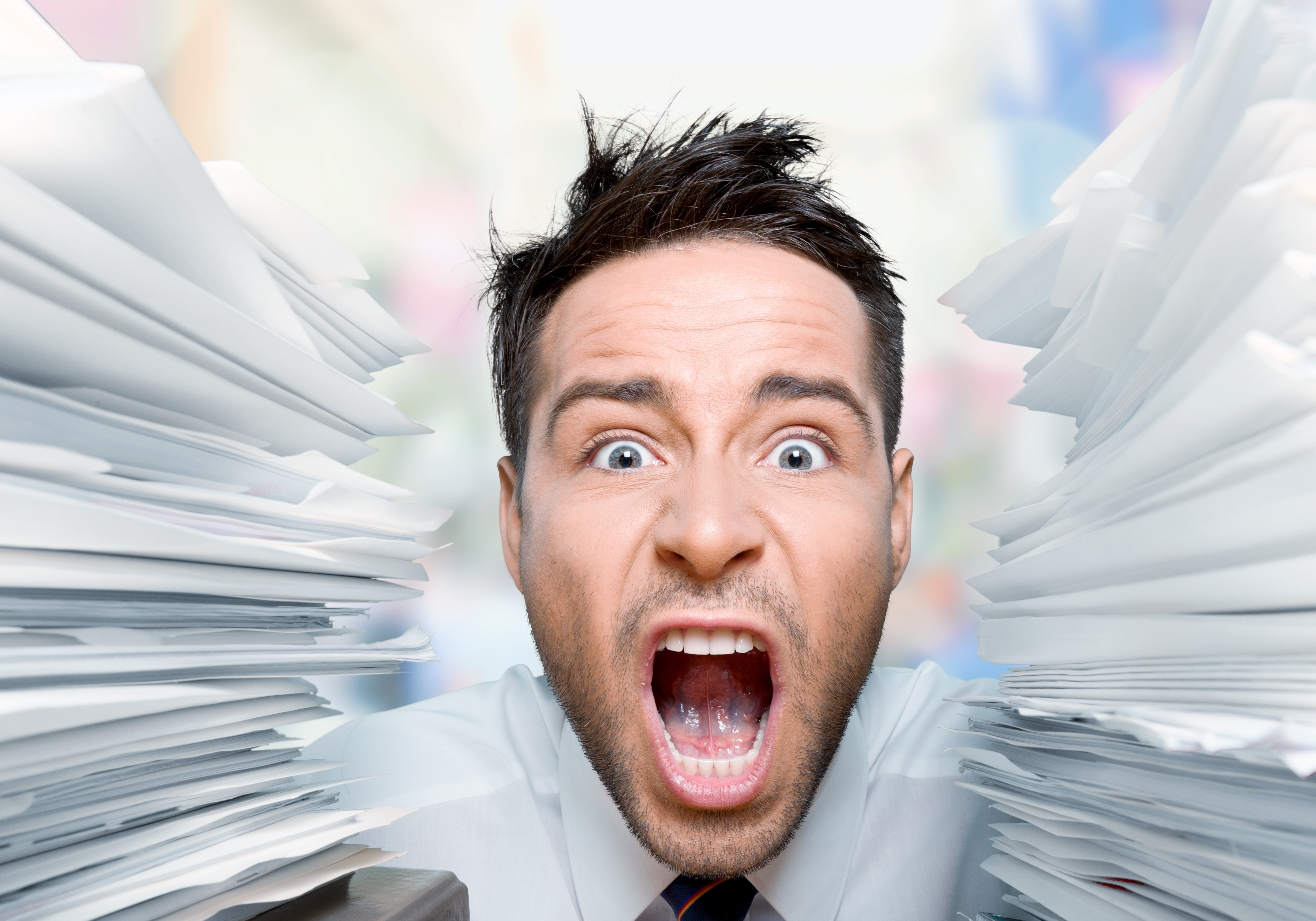 appraisal report to come back. The latter can drag on for two whole weeks.
So how can you, home buyers and sellers of the world, retain your sanity during home sales that would test anyone's patience? Being familiar and educating yourself on the whole transaction process and knowing when each step will take place and how long it will take will help you prepare for the emotional roller coaster ride that lies ahead. For buyers, make sure you familiarize yourself with the mortgage approval process. Making an offer on a home is just part of the process. Knowledge is power…and sanity! Conor also provides you with some completely useless pursuits to keep you distracted and hopefully make time move a little faster. Stay strong!
Smart tips for buying a luxury home
When buying a luxury home one will still go through similar steps as buying a regular home since some of the process is similar. If a luxury home is to be purchased with cash then having proper documentation as to the source and location of the cash is important when presenting an offer to the seller. The seller is interested in seeing that the cash is readily available and in liquid form as opposed to being tied up in stocks or other assets that may take time to sell in order to obtain the liquid cash. If you plan on obtaining financing for the luxury home then the process of getting a pre-approval letter from a mortgage lender who specializes in Jumbo Mortgages should be done before you begin visiting homes. By having a pre-approval ready in hand an offer can be submitted at anytime without further delay of having to wait to obtain pre-approval.
Other critical factors include working with a Realtor who understand the luxury home market and can help guide your through the maze of paperwork that is invovled with making an offer on a home. A home inspection is a must for any luxury home purchase whether the home is new construction or an existing home. Since the home about to be purchased is a large invesmtent by having an inspection done you are making sure the home is in the best condition it should be as reflected by it's price. You can find other tips for purchasing a luxury home at Expert Tips For Buying A Luxury Home by Paul Sian.
Making Your Kitchen Safe For The Kids
Deb Rhodes provides some excellent safety tips for making sure your kitchen is safe for young children. The kitchen is typically the busiest room in the house. It is also the most dangerous and most likely area where a child is at risk for injury. We are all aware of some general ways to child-proof our homes using baby gates, safety latches, plug and knob covers. However, the kitchen has some hidden dangers and needs increased attention to make sure the kids are safe.
Our children and grandchildren are curious little beings and the kitchen is an exciting place to explore and discover. Unfortunately, what is intriguing for a two-year old, can also be quite dangerous. Behind every cabinet door and kitchen drawer lurks possibility of an injury. It's time to take a real look at the dangers in your kitchen area and make all the necessary changes to keep those little ones safe
Bottom Line
In 2016 real estate blogging and blogging in general continued at its breathtaking pace. While plenty of aritcles get burried in the avalanche of content I have tried to pull together some of the more notable content from 2016 here. If you found any other great real estate articles from 2016 please feel free to share them in the comment section below.
About the author: The above article "A Look Back At Some Of The Great Real Estate Articles From 2016" was provided by Paul Sian. Paul can be reached at paul@CinciNKYRealEstate.com or by phone at 513-560-8002. If you're thinking of selling or buying your investment or commercial business property I would love to share my marketing knowledge and expertise to help you. Contact me today!
I work in the following Greater Cincinnati, OH and Northern KY areas: Alexandria, Amberly, Amelia, Anderson Township, Cincinnati, Batavia, Blue Ash, Covington, Edgewood, Florence, Fort Mitchell, Fort Thomas, Hebron, Hyde Park, Indian Hill, Kenwood, Madeira, Mariemont, Milford, Montgomery, Mt. Washington, Newport, Newtown, Norwood, Taylor Mill, Terrace Park, Union Township, and Villa Hills.