Garage Updates That Can Help Increase The Value Of A Home
Posted by Paul Sian on Thursday, December 9, 2021 at 1:00 PM
By Paul Sian / December 9, 2021
2 Comments

Garage Updates That Can Help Increase The Value Of Your Home
The garage is often one of the under looked areas of the house when it comes to making updates. While some homeowners are using their garages for keeping cars there are plenty of other homeowners who use the garage for more. Generally, the garages on the whole should be kept with the main purpose of parking cars when making updates regardless of how it is used. This article looks at some useful updates that improve the look of the garage and can help boost the value of the home.
Garage Updates The Make Sense
Organization
Unless a garage is only used to park cars and nothing else it can always benefit from better organization. Adding shelves, wall hooks, cabinets and more make the garage more functional and give a place to put everything in or on. A cleaner more organized garage looks better and makes it easier to find things when they are needed. Garden/lawn tools that are set out of the way secured by wall hooks means lower chances of injury to the homeowner and to the cars as they come in and out of the garage.
Many companies sell garage specific cabinetry that are more durable and designed to fit tall tools. With those cabinets regardless of what is stored in there they are designed to take a beating and still look great. They come in different color options depending on what works for the home. If the goal is to sell the house, a clean and well-organized garage is a big selling point for home buyers.
Flooring
Most garage floors are plain concrete. While concrete does not look bad when properly maintained there are options to help improve the life and the longevity of a concrete garage floor. Especially if you live in an area subject to freezing temperatures, water freezing in concrete can cause it to degrade over time. Painting concrete with paints made for concrete floors can help keep water from entering the floor. Concrete is porous which means it will readily absorb water. If that water happens to freeze due to cold temperatures that will cause the concrete to crack and chip over time. Painted concrete floors in the garage will need to be redone periodically due to the wear and tear of foot and car traffic.
Other than paint there are floor epoxies, garage floor tiles, and floor rolls that can be applied to the garage floor. They all provide a similar function as concrete paint in that they prevent water from entering the concrete and make the garage more attractive. Many of the different garage flooring options will help add value to a home.
Lighting
Lighting is probably one of the easier upgrades to make to a garage and will be especially appreciated by those who will do more than park their cars in it. Many garages are used as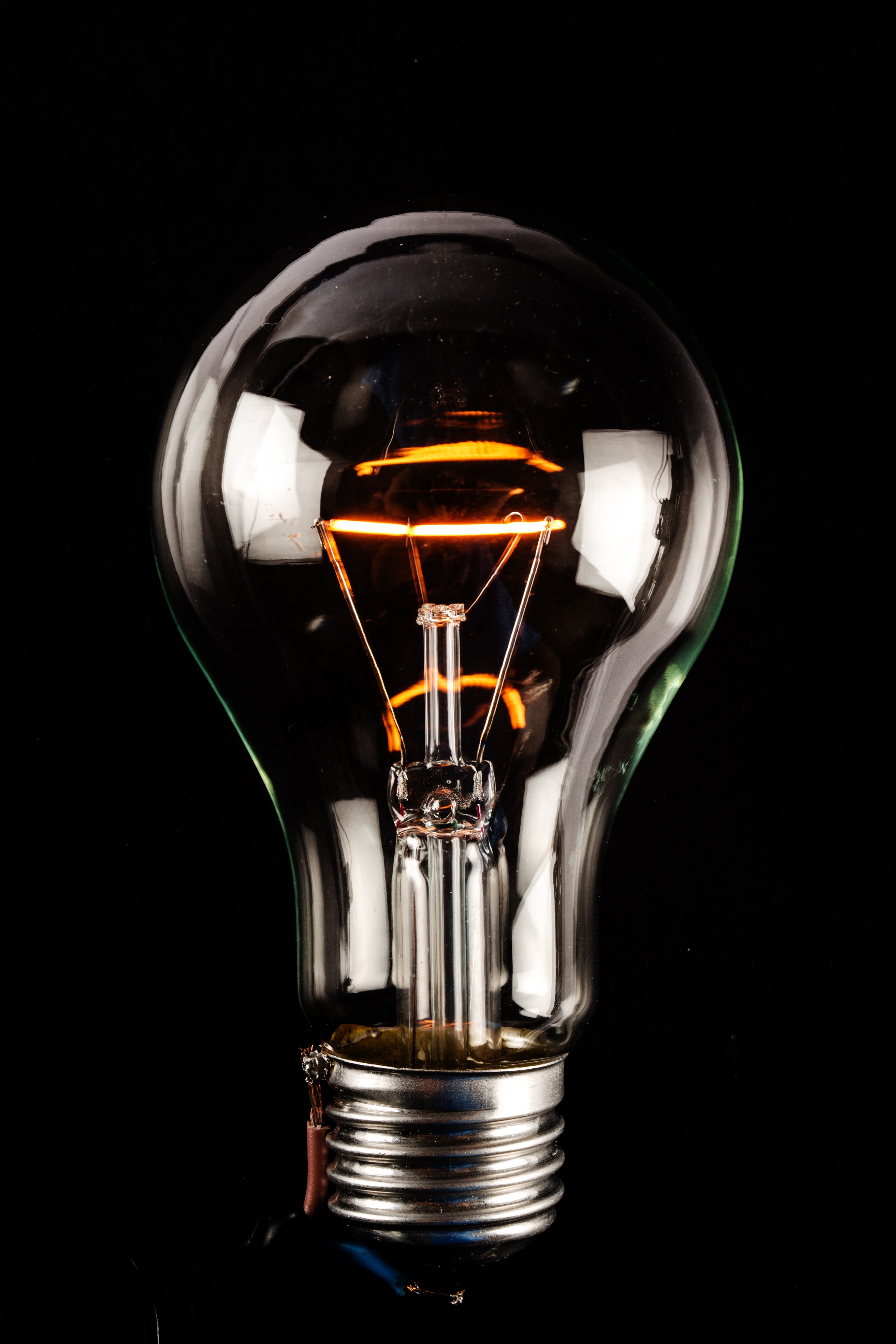 workshops for home DIY projects, hobby projects, gardening and more. Some simple upgrades can be adding bright LED lights in place of existing bulbs. With LEDs having low electricity consumption one can save energy and brighten the garage at the same time.
Garage Doors
Garage doors and the components for the garage door are things that can be easily upgraded and that add curb appeal to a home. Regardless of the type of weather one faces year-round insulated garage doors can help keep the heat and cold out of the garage based on the outside temperature. Especially if one uses a garage as a workshop having the garage remain cooler in the summer months and warmer in the winter months is great and can save energy by not having to heat or cool the garage when working in it.
Insulation
As noted above having insulated garage doors is a great way to save energy and keep the garage more comfortable year-round. The rest of the garage needs to be insulated as well to fully benefit from insulated garage doors. Often times because the garage is not a living space, home builders will put in the bare minimum insulation if they put in any. By increasing the amount of insulation around the garage there will be further savings in energy especially when a garage is used as a workshop.
Add A Sink
Adding a utility sink to a garage is another great way to increase usefulness of the garage. Especially for those homeowners who work in the yard or have a garage workshop having quick access to water where one does not have to track dirt into a home to wash up is very helpful. Assuming the plumbing is not a major expense a garage utility sink will be appreciated by all.
Paint
When getting a home ready for sale homeowners will go above and beyond making sure all the living spaces in the home are freshly painted. Throwing a fresh coat of paint in the garage will make it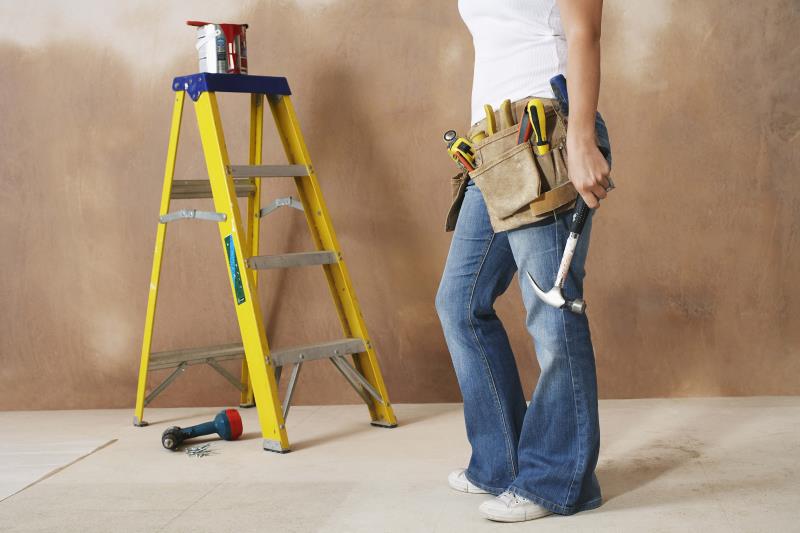 more presentable. Garage walls overtime can build up dirt, grease and grime so a thorough cleaning and fresh coat of paint will do wonders for the look.
Updates That Don't Make Sense
Getting Rid of Parking Spaces
Permanently getting rid of garage parking spaces to add living space to the house in the end could end up being a wash (in terms of increase in value of the home) or actually result in loss. If a home is in a neighborhood where one, two or more car garages are common getting rid of one or more of the parking spaces may not be the way to go. This is especially so if the homeowner is thinking of selling their home sometime in the near future. While adding living space can add value to the home, getting rid of indoor garage parking will turn off buyers.
Over The Top Upgrades
Upgrades that one would not find when shopping for comparable homes will not help the value of the home at all and could reduce the value of the home. Unless the home is a luxury home with a luxury like price adding a garage lift to park more than one car in one spot will not help improve the value of the home. Installing a separate heating and cooling system in the garage while nice for when working in the garage does not mean the homeowner can expect that to be a great selling point for every homebuyer.
Some people also install pools in their garages. Whether they are those pools with the swimming pumps that one can get a swimming workout in or just a regular above ground pool those can do some serious damage to the concrete in the garage. Not only there is the a potential source of water on the concrete most garages are not designed to handle that much weight. One gallon of water weights about eight pounds. A pool with 2500 gallons in it weighs about 20,000 pounds. An average SUV weighs 5000 pounds. If the garage floor is built for standard cars a pool over time will cause the garage floor to sink and/or crack unevenly.
Final Thoughts
A garage is often overlooked when it comes to making updates in the home. There are many cost-effective updates that can not only increase the utility of the garage but increase the value of the home as well. Homeowners need to make updates in line with similarly priced homes in order to get the best return on investment.
Additional Resources
Garage Maintenance Tips - A properly maintained garage means something that will last for the life of the home. Explore some of the tips for getting the best out of a garage.
Garage Renovations That Make Sense - Which a garage should be kept as a place to park cars that does not mean it can't be updated and improved. Check out the smart garage improvements one can make to help increase the value of their home.
About the author: The above article "Garage Updates That Can Help Increase The Value Of A Home" was provided by Luxury Real Estate Specialist Paul Sian. Paul can be reached at paul@CinciNKYRealEstate.com or by phone at 513-560-8002. If you're thinking of selling or buying your investment or commercial business property I would love to share my marketing knowledge and expertise to help you. Contact me today!
I work in the following Greater Cincinnati, OH and Northern KY areas: Alexandria, Amberly, Amelia, Anderson Township, Cincinnati, Batavia, Blue Ash, Covington, Edgewood, Florence, Fort Mitchell, Fort Thomas, Hebron, Hyde Park, Indian Hill, Kenwood, Madeira, Mariemont, Milford, Montgomery, Mt. Washington, Newport, Newtown, Norwood, Taylor Mill, Terrace Park, Union Township, and Villa Hills.