First Time Home Buying Tips For Millennials
Posted by Paul Sian on Thursday, September 22, 2016 at 10:50 AM
By Paul Sian / September 22, 2016
Comment

Tips For Millennial First Time Home Buyers
Buying a home may seem like a daunting task with many extra expenses involved and plenty of other hurdles to overcome. In reality buying a home has never been cheaper due to low interest rates and never been easier with access to everything you need to buy a home via the internet. As a Millennial First Time Home Buyer there are many programs and opportunities to help you get into a home and get away from renting.
Saving Up For A Down Payment
Saving up for a down payment is something that can easily be done once you have an idea of how much home you can afford after getting a pre-approval statement a mortgage lender. The key for saving up enough money for your down payment is to do it well ahead of the actual home purchase and make your savings plan an automatic plan that fits into your budget. Yes you must budget, set aside money to save for your down payment which can run anywhere from 3.5% of your home purchase price and up plus closing costs.
If your employer offers it having a portion of your paycheck get directly deposited into a separate savings account is a good way to start saving your down payment. If you don't have that option then some saving accounts offer the ability to automatically withdraw money from an account, so you can withdraw money from your main account on a regular basis into a savings account so that money is separate from your main spending money. The idea is to setup a regular savings program so money moves automatically and is kept separately in a different account so there is less temptation to use the money.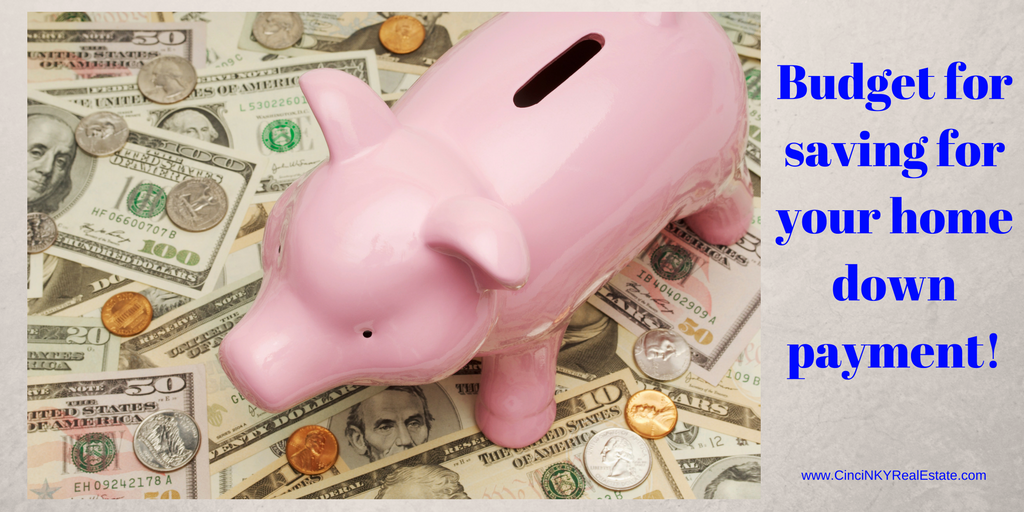 Low Down Payment Mortgage Programs
One common misconception is that homes require large down payments in order to purchase and as a result is out of reach of most people without a large amount of cash on hand. In fact there are many home loan programs that allow for relatively low to no down payments to help get buyers into homes. The Federal Housing Administration (FHA), open to anyone, offers home purchase options with as little as 3.5% down payment. If you or your spouse is a Veteran you can even purchase a home with 0% down using the loan program from the Veteran's Administration (VA). Depending on the area you are looking in, U.S. Department of Agriculture (USDA) loans may be available to you as well. USDA mortgages (0% down payments) are available for those buying homes in certain rural areas and who meet the income limits.
There are plenty of home loan programs out there that don't require 20% or more down payment as noted above. Many of these programs also can provide mortgage loans to those who don't have the best of credit either. So the ideas of high down payment and not so stellar credit score should not hold you back from buying a home and getting the many benefits associated with homeownership. Sit down with a couple of local mortgage loan officers to get an idea of what is available for you.
Down Payment Alternatives
If you are unable to qualify for some of the 0% down home mortgage programs don't despair. There are still other options to consider for coming up with a down payment. One of the best ways to get some extra money for a down payment is gift money. If your parents, grandparents, in-laws want to contribute towards your down payment you can use that money for all or part of your down payment. Something to consider if you are about to get married is rather than getting gifts for your wedding ask guest to contribute cash instead that will be put towards a home down payment.
Other sources of down payment assistance include government grants that can apply based on the local area you are buying in or to the state your home will be in. For instance in Ohio the Ohio Housing Financing Agency can provide 2.5%-5% that can be used towards down payment and to help pay for closing costs. Just to the south Kentucky Housing Corporation also provides money to help with purchase a home. Many of these programs are income based and may not have to be paid back depending on the terms under which the money is given. It does not hurt to check out what local and national grants may be available in your area so be sure to search your favorite search engine for local home down payment assistance programs that can help you.
How To Make A Home Even More Affordable
If you are concerned about tying up your income stream on a mortgage payment there is a suggestion for you. Buy a multi-family home and occupy one of the units yourself and collect rent from the other tenants while you live there. You can purchase a 2, 3 or 4 family home using FHA, VA, and other types of Conventional mortgages to help purchase the home. What that means is you are still responsible for paying the mortgage on your home but what the tenants in the other units pay you can go towards paying the mortgage and any extra you get to keep.
Yes in the above type of setup you may be responsible for the home maintenance or late night calls if you don't find a handyperson to do it for you, but you will be doing some of that work on your own home as well. This type of arrangement may work better for you where you are single or married without children. Even with children some areas have large multi- family homes where you and your family can comfortably live while collecting rent from others to pay the mortgage. This type of home purchase may not be for everyone and if you don't have the proper systems in place (or hire someone who does) to screen tenants and provide maintenance when needed then this type of purchase may end up being a bad move.
Starting The Home Buying Process
The absolute first step before buying a home should be to get in touch with a few mortgage loan officers and get pre-approved so that you can know what price range of home you can afford and the amount of down payment you will need. Ask your mortgage loan officer about the local, state and national down payment assistance grants or programs that may be available to you. Make sure to get a couple of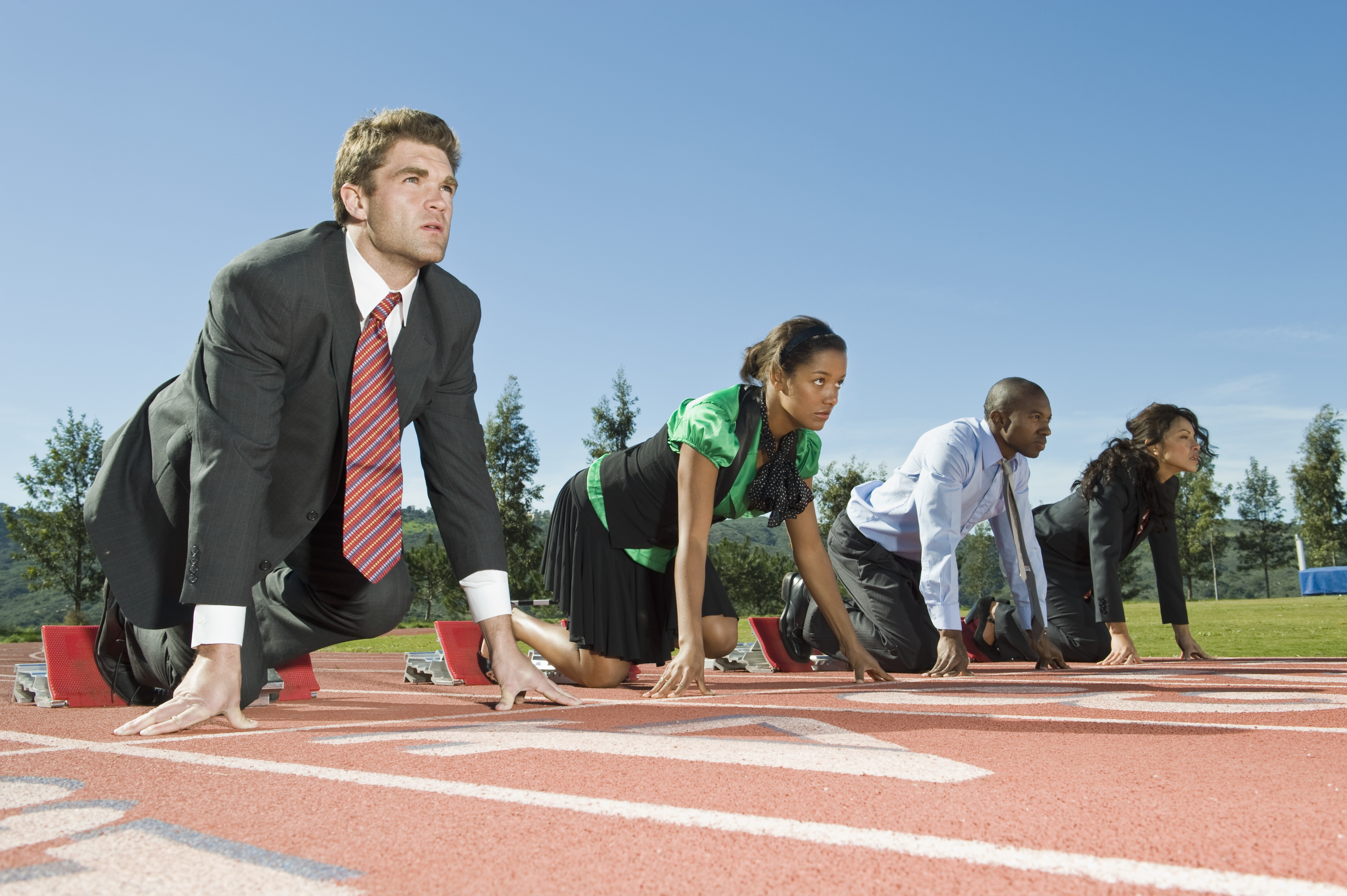 different ideas on grants/down payment assistance programs from different loan officers and as well do your own research online to see what is available.
Once you know how much home you can afford then you can begin to look at neighborhoods within the price range of your pre-approval. This would also be the time to find a Realtor to sit down with and talk about your goals of your home purchase so that the Realtor can setup a customized home search for you. In your customized home search you will get regular emails anytime any new homes pop up with the criteria you decide upon. Your Realtor is not only there to help you with an internet home search but also to get you into those homes, help with the home offer and negotiations that go along with the buying and selling of a home.
Bottom Line
While the process of buying a home can seem tough when looking at it from the outside, with proper planning Millennial home buyers can make it easier on themselves. Owning a home offers a number of advantages including tax deductions, building of equity, price appreciation, a place to call your own and more. By learning about the home buying process you put yourself in a better position to succeed.
Additional Resources
Millennial Home Buying Tips by Anita Clark
16 Professionals Share What Not To Do When Buying A Home by Ryan Fitzgerald
Mortgage Types Explained by Just Close
About the author: The above article "First Time Home Buying Tips For Millennials" was provided by Paul Sian. Paul can be reached at paul@CinciNKYRealEstate.com or by phone at 513-560-8002. If you're thinking of selling or buying your investment or commercial business property I would love to share my marketing knowledge and expertise to help you. Contact me today!
I work in the following Greater Cincinnati, OH and Northern KY areas: Alexandria, Amberly, Amelia, Anderson Township, Cincinnati, Batavia, Blue Ash, Covington, Edgewood, Florence, Fort Mitchell, Fort Thomas, Hebron, Hyde Park, Indian Hill, Kenwood, Madeira, Mariemont, Milford, Montgomery, Mt. Washington, Newport, Newtown, Norwood, Taylor Mill, Terrace Park, Union Township, and Villa Hills.