DIY Projects To Do And Ones To Avoid When Getting Your Home Ready To Sell
Posted by Paul Sian on Thursday, February 15, 2018 at 7:00 AM
By Paul Sian / February 15, 2018
Comment

DIY Projects To Do And Ones To Avoid When Getting Your Home Ready To Sell
As the weather starts to warm up and the real estate season starts to heat up homeowners may be wondering what they can start doing in order to get their home ready for sale during for the spring market. In many areas the spring season represents the time when the most buyers are out looking for homes. By starting the preparation process now prior to the peak selling season homeowners can position themselves to be ready during the prime selling period of the year.
Indoor Preparation Tips
If the weather is still cold in your area or there is still snow on the ground then prior to it warming up it is a good idea to tackle indoor projects in order get the home ready for sale. While curb appeal is important to address the interior is just as important to work on as well.
Indoor Painting
Painting your home with fresh neutral colors is a great way to update the look of a home real quickly and allow buyers to see the home for what it is. Dull paint and dirty walls will never impress any buyer as compared to a home with a clean well done paint job. If you are up to the task of painting your home on your own this is one Do It Yourself (DIY) task that can save you some money. Of course buyers are looking for a paint job done properly so make sure the painting you are doing is as close to perfect as possible. That means all trim must be painted with trim appropriate paint and colors, walls and ceilings must be properly painted and no paint bleed is seen (i.e. paint from the walls is accidently running onto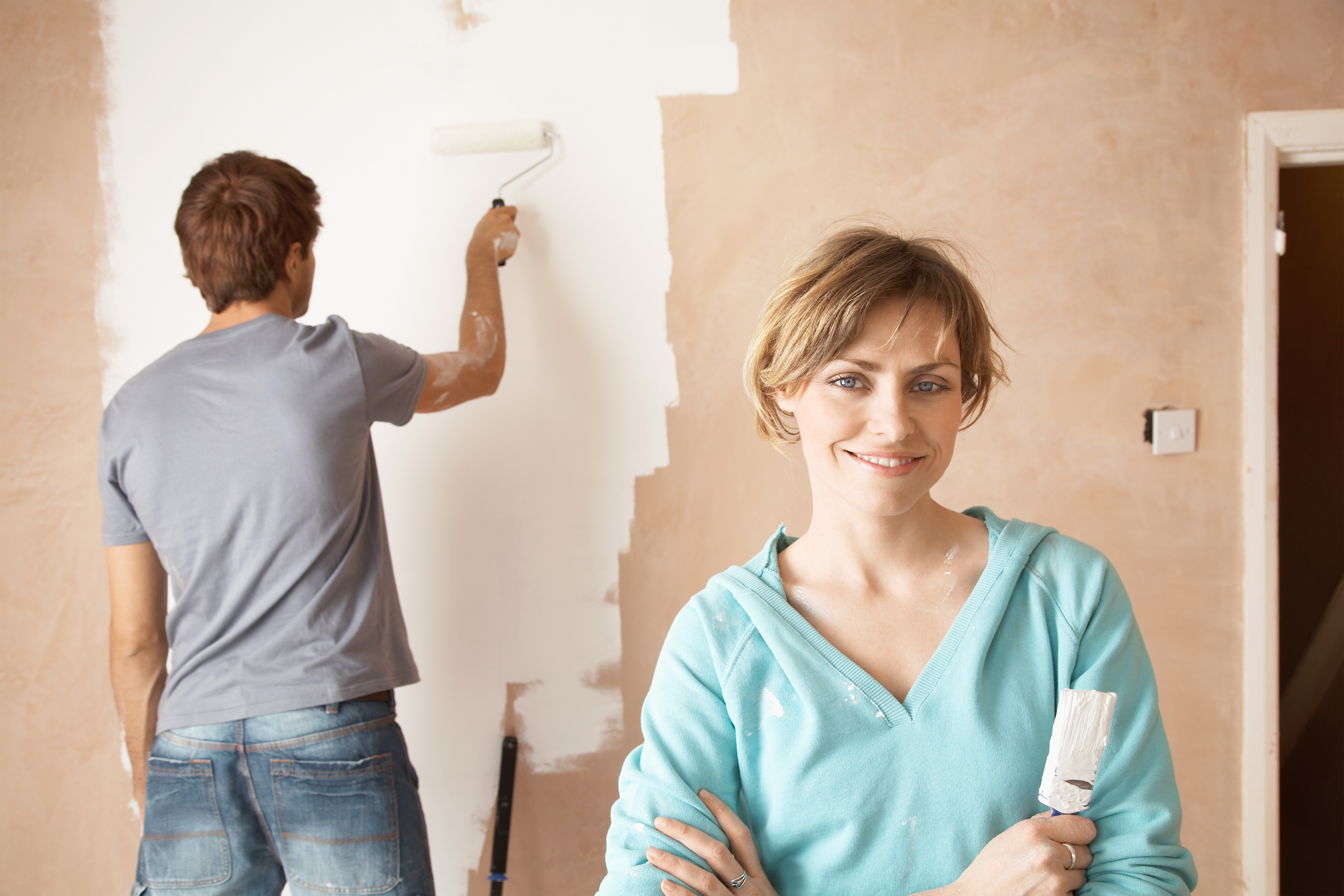 the ceiling in spots or vice versa).
If the paint job is anything less than professional looking then the DIY paint job may do more harm than good. Homebuyers want to see a well-cared for home and a sloppy paint job will translate to a homeowner who does not really care about the home in the buyer's mind. Buyers will also think that with the poor painting what else is wrong with the home. There are plenty of online resources to help homeowners do a great paint job from sources such as YouTube videos to websites that talk about how to paint your home. If a homeowner is not confident they will be able to do the best then it may be best to not DIY the paint job and instead hire a pro.
Flooring
Depending on the age and condition of the carpet in a home it may appear fine after being steam cleaned. Not only will a steam cleaning take out many stains it can also help with deodorizing the carpet as well from spilled liquids or pet odors. Many hardware stores rent steam carpet cleaners and also sell the chemicals and deodorizers that can be used with the steam cleaner. Carpet cleaners that are heaver tend to do a better job of cleaning since they are able to better press down into the carpet to extract the dirt.
Depending on the type of flooring you have waxing may be appropriate and can add some shine and luster to dull floors. Vinyl floors can be surfaced cleaned with non-abrasive cleaning solution and good old-fashioned elbow grease. For vinyl floors that have too many deep stains that do not come out, the homeowner may instead wish to replace the floor instead. While many hardware stores rent equipment to refinish hardwood floors that may be a better task left to the professionals as mentioned below.
Window Treatments
While this might be considered more of a staging aspect, having clean and updated window treatments is an easy DIY project that buyers will appreciate. Whether there are curtains in the home that are old and faded or blinds that plain old just don't work it makes sense to replace them with something new and desirable. While things like new curtains will not stay with the home since they are not considered fixtures, permanently mounted blinds and/or the curtain rods will stay with the home after the sale has been completed.
House Deep Cleaning
When was the last time your house has received a top to bottom cleaning? Not just a vacuuming of the floor or washing of the windows but deep scrubbing of the tiles, scrubbing grease from cooking and other kitchen surfaces and more? While most homeowners engage in some sort of daily cleaning ritual a deep cleaning may be less frequent or not done at all. Homebuyers will appreciate the sparkling
chandeliers that have no dust on them, they will appreciate the clean blinds and the grime free kitchen fixtures after deep cleaning has been performed. Not only does a deep cleaning help bring the shine back to the home it can also help with the smells of the home too. Especially in a kitchen area where regular cooking with oils, the burning of food, or food getting splashed around, by cleaning up the residues some of the underlying smells associated with the residue can go away as well.
Outdoor DIY Projects
Landscaping
Once the weather has cleared up and it is warm enough to tackle outdoor projects is the time to start cleaning up the landscaping. While it is still too early for many flowers to bloom that sure does not stop weeds from growing at the first sign of warmth. Replace or replenish old and weathered mulch with fresh mulch so the mulch areas look cleaner. Prune away dead branches of bushes and trees so when they do start to get their leaves back the dead parts do not stick out like a sore thumb. Depending on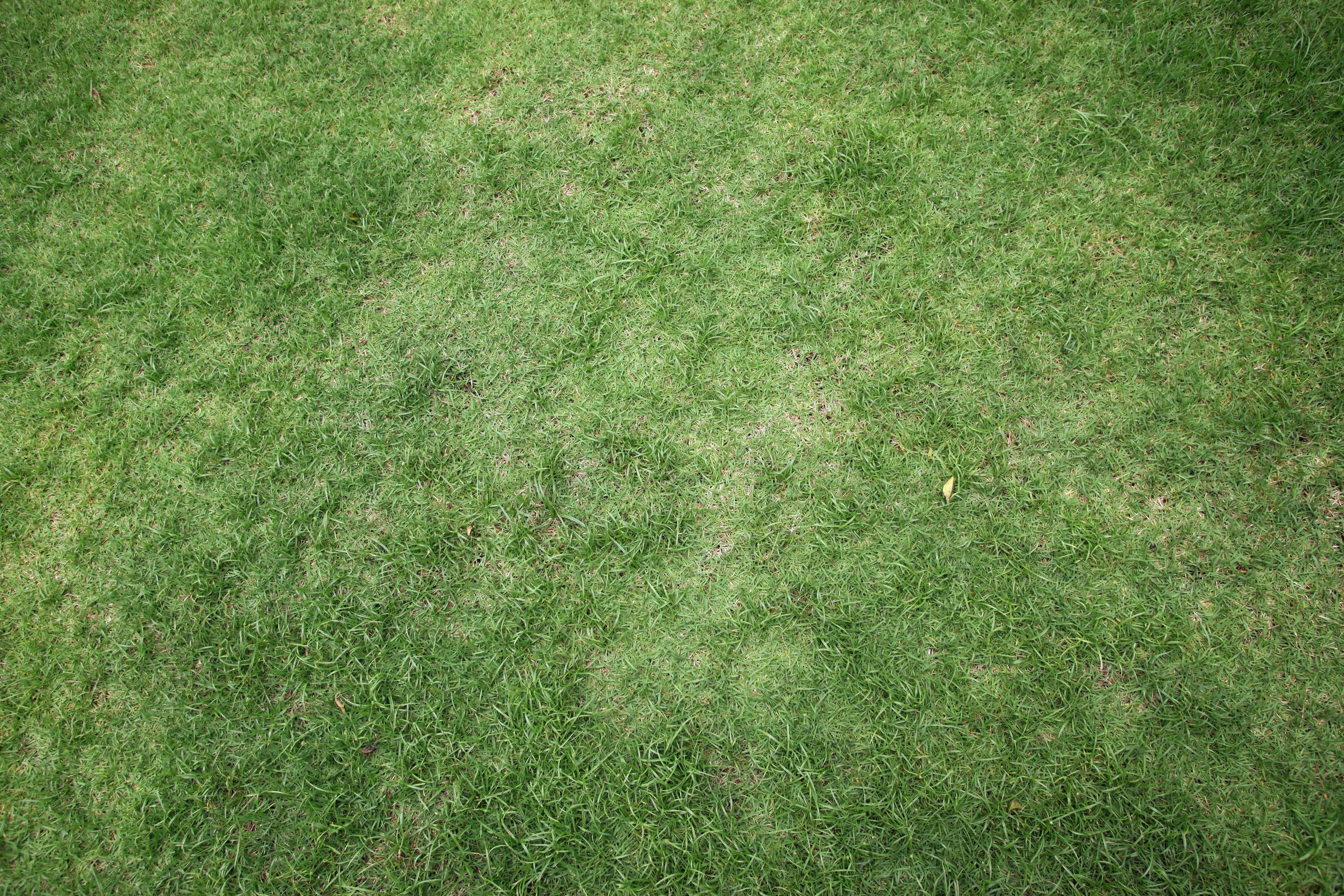 the weather it may be a good time to put down the early spring lawn fertilizer and weed control so the lawn comes up strong and full when it does start to grow again.
Outside Of The Home
The winter weather may have done a number to the exterior finishes of the home so rotted wood may need to be replaced and caulking may need to be redone where signs of wear are shown. Depending on the location of the wood it may be better to have a professional replace the rotted wood rather than do a patch job that is evident to buyers. Window caulking is an easy DIY task where the homeowner needs to remove the old caulking with the right tools and then replace with fresh caulk to keep pests out and also help keep the home sealed. When dealing with second story windows homeowners should be careful and be sure they can do the job without risking their safety.
Outdoor painting is another DIY task homeowners can do on their own provided it is the right time to do so. Painting on the second level of a home using a ladder while possible, does put the homeowner at risk of injury if they are not using the right tools and safety equipment. If the home is a single story home then the task of painting the outside of the home is easier and should be done in accordance with the paint manufacturer instructions. If it is too cold the paint may not be able to dry properly or painting right before a rain can cause havoc as well so pay attention to the weather forecasts and ask your local paint shop for paint suggestions and tips on painting outdoor surfaces.
DIY Projects You May Want To Avoid
Flooring
Yes there are DIY flooring projects you may wish to avoid since the DIY task may not always get the best result. Refinishing hardwood floors is one of those areas where the DIY may look easy but the actual reality of how it turns out is different. Professional floor refinishers are using heavy duty equipment that is usually not available for rent. They are sanding the floor in multiple passes with different grits of sandpaper. A homeowner trying to DIY floor refinishing on their own usually only has access to light weight sanding machines and may not bother to change the grit of the sandpaper which can result in a floor not ready to be re-stained or worse one that has been worn down by too much sanding and now requires a whole new floor.
Carpet installation is another one of those areas where homeowners may want to bypass the DIY route. Carpet installation is a labor intensive project. Not only does the homeowner have to move furniture out of the rooms where new carpet is to be installed, they will have to stretch the carpet, make sure the seams match and then properly seal the seams. Un-stretched or improperly stretched carpet will lead to wrinkles and mismatched seams, or improperly sealed seams means the carpet will look unprofessional or may begin to separate. Stretching carpet usually involves working on ones hands and knees and hitting a carpet stretch tool with their knee to get it just right. Professional carpet installers may be the best bet when it comes to putting in new carpet.
Roof Repairs
Not only is attempting to repair a roof on your own a dangerous task due to the height, improper or poorly done repairs will send up major red flags during a home inspection and that could cause a deal to fall apart. The roof of any home is a major component of a home that is designed to protect everything underneath from weather damage. Roofs are commonly inspected as part of any home inspection and any issues with the roof found by the home inspector will usually warrant further inspection by a roofing professional. Roofing professionals are able to spot poor workman like quality and will let the buyer know of it. Any buyer suspecting a roof problem is more than likely to not want to buy the home due to the large expense associated with roof repair. Even worse if the roof repair did not fix up what was needed and there is moisture or weather damage as a result, the cost for repairing those issues will be much greater than would have been the original cost of hiring a professional contractor to do the work. So unless you are a roofing contract leave any roof repairs to the pros.
Bottom Line
Starting the preparation of a home for sale on the spring market is a great move for homeowners. A majority of homebuyers are looking for move in ready homes and by having a properly prepared home buyers will be ready to make an offer. The DIY tips in this article should serve as a guide as to where homeowners should start the preparation process, and for additional tips be sure to consult your local real estate agent.
Additional Resources
About the author: The above article "DIY Projects To Do And Ones To Avoid When Getting Your Home Ready To Sell" was provided by Luxury Real Estate Specialist Paul Sian. Paul can be reached at paul@CinciNKYRealEstate.com or by phone at 513-560-8002. If you're thinking of selling or buying your investment or commercial business property I would love to share my marketing knowledge and expertise to help you. Contact me today!
I work in the following Greater Cincinnati, OH and Northern KY areas: Alexandria, Amberly, Amelia, Anderson Township, Cincinnati, Batavia, Blue Ash, Covington, Edgewood, Florence, Fort Mitchell, Fort Thomas, Hebron, Hyde Park, Indian Hill, Kenwood, Madeira, Mariemont, Milford, Montgomery, Mt. Washington, Newport, Newtown, Norwood, Taylor Mill, Terrace Park, Union Township, and Villa Hills.