Divorce And Selling Your Home
Posted by Paul Sian on Thursday, March 31, 2016 at 9:41 PM
By Paul Sian / March 31, 2016
Comment

Divorce And Selling Your Home
Getting a divorce can be a stressful event, add on top of that the need to sell a family home as part of the process and the stress can get even higher. You may wish to sell your home in order to not be reminded of the past or you may need to sell it since you can no longer afford the home on one income and don't want to end up in a house poor situation. In order to get your home sold you need to proceed in unemotional manner since in the long run you will be better off without a home that costs you more than you can afford or one that leaves you with bad memories.
Work With A Realtor When Trying To Sell A Home During Divorce
By working with a Realtor you have a professional on your side whose job it is to help you sell your home. Your Realtor should be a neutral party who takes no sides between you and your spouse. If you have a friend whom you are considering hiring to sell your home you may want to think again. As a friend do you want that Realtor to get dragged into the middle of your battle with your spouse? That Realtor maybe be the friend of one spouse in particular and as a result unintentionally side with that one spouse due to friendship which could end up being a mistake when it comes down to advising on important decisions as related to your home sale. By having a neutral Realtor help you in selling your home you ensure none of your friends get dragged into a messy relationship issues that will only serve to bog down the process of selling your home.
A Realtor will help insulate you from prodding questions that buyers may ask and which can result in offers that are low due to the idea that the divorcing sellers are desperate. Divorce brings out the worst in many to the point they want to be done with the process and get on with their lives, buyers who may happen to know the home is being sold by a soon to be divorced couple may use that information to their advantage by offering less than they normally would. If buyers don't know the owners are selling their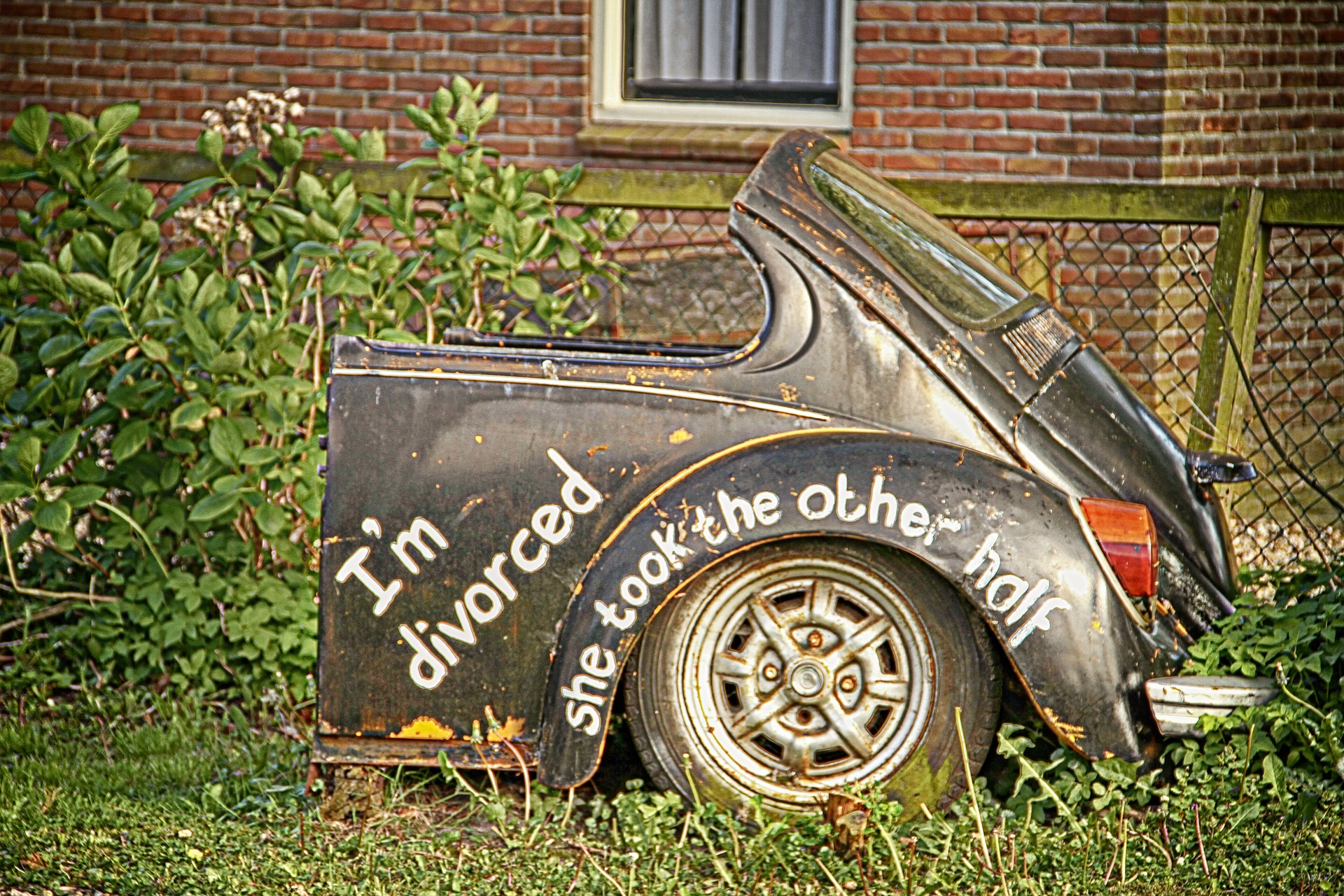 home due to divorce they are more likely to come forward with an offer that is based on the current value of the home rather than an offer based on perceived desperation of the sellers to get out. By hiring a Realtor you ensure that buyers are only directing questions to your Realtor and that you can work on other more pressing matters without distraction.
Setting The Stage For Your Home Sale
In order to realize the best price for your home it is still in your best interest to prepare and stage your home as best as you can. Selling a home as-is with minimal effort put into cleaning, decluttering, depersonalizing and rearranging furniture to make your home look more open will result in your home not getting sold if the price is set higher than it should be. Eventually your home being sold as-is will get sold when the price drops enough to entice a buyer to make an offer. The end result is you are walking away from extra money that could be going into your pocket versus a buyer getting a great deal.
You can position your home to get a better offer by preparing it prior to putting it up for sale as best as you can. Even if you don't have the budget to hire someone to prepare your home you can prepare the home yourself by depersonalizing and decluttering as best as you can. Remove and store any collections, personal photos and other items of a personal nature that only serve to distract buyers from seeing the true view of the home. Clean up your home by following these tips on how to clean your home as part of getting it ready for sale. A home that is more presentable and better prepared will attract more buyers and in turn get a better offer at a better price.
Dealing With An Uncooperative Spouse When Selling A Home During Divorce
While it would be best if you are able to cooperate with your soon to be ex-spouse and put the home up for sale, sometimes bad emotions get combined with bad intentions and the process of selling your home gets hurt in the process. This is more likely to happen when both spouses don't necessarily agree on selling the home and the home sale is being forced as part of the divorce settlement. One spouse may want to stay in the home, yet the other spouse wants the home sold. The spouse wanting the home sold is thinking about the money tied up in the home and the need to get their name off of the mortgage. The easiest and cleanest way to get a name of a mortgage is to sell a home and payoff the mortgage. It is possible for one spouse to transfer the mortgage entirely into their name through a refinance or some other means but in order to do this they still must meet the lending and credit requirements of the mortgage company as a single person.
In order to minimize direct spousal involvement, flaring tempers and attempts at sabotage of the home sale have your divorce attorneys work together toward getting the house sold. Your divorce attorneys should be directing and guiding the real estate agent in the selling of the home and by keeping both spouses separate from the process so there is less chance of someone doing something to harm the sale. While one party may want the home or may think that preventing the home sale will help them get a win in the battle in the end both parties may lose if the one who wants the home sold decides to stop paying the mortgage. Regardless of whom a divorce judge orders to pay the mortgage both spouses names are likely on the mortgage and the mortgage lender can seek payment from any of the people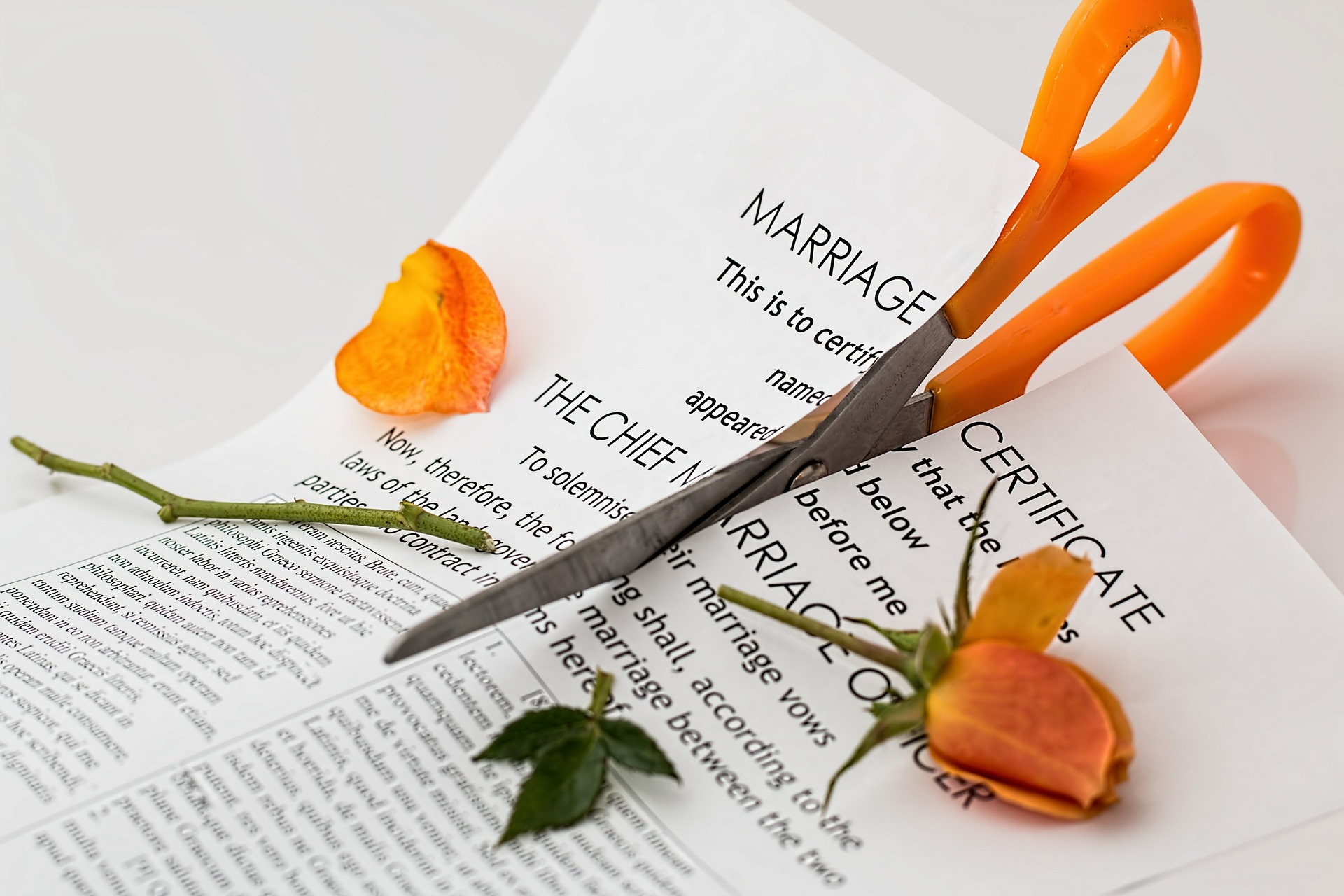 named on the mortgage. It will be up to the individual spouse to later go and sue the other spouse to recover any money they may owe under the divorce settlement.
If one spouse is completely uncooperative and their attorney is unable to provide much help in getting the home sold then other spouse is going to have to request the divorce court order the other side to cooperate. While the process of getting a divorce court to compel a home sale is not a quick one it can kill a deal to sell the home if the buyers see signs that the home they want may fall through due to a bitter divorce and they in turn decide not to buy or want to cancel the deal. If one spouse is uncooperative from the start it is best to have the divorce court rule on the home sale prior to putting it on the market so there are fewer chances of delay.
Bottom Line
A divorce in and of itself can be a stressful event that consumes up both your time and money until the marriage is ended. Add to that divorce and selling your home and the complexity goes up, especially if there is a disagreement as to whether to sell the home or not. By working with your divorce attorney and a neutral Realtor you can separate yourself from the process and avoid getting tangled up in something that may delay or kill the sale.
Additional Resources
How to Transfer a Mortgage by Anita Clark
Should I Hire A Real Estate Agent by Kyle Hiscock
Tax Tips For Divorcing Home Owners by Bill Gassett


About the author: The above article "Divorce And Selling Your Home" was provided by Paul Sian. Paul can be reached at paul.sian@herrealtors.com or by phone at 513-560-8002. With over 10+ years experience, if you're thinking of selling or buying, I would love to share my marketing knowledge and expertise.
I service the following Greater Cincinnati, OH and Northern KY areas: Alexandria, Amberly, Amelia, Anderson Township, Cincinnati, Batavia, Blue Ash, Covington, Edgewood, Florence, Fort Mitchell, Fort Thomas, Hebron, Hyde Park, Indian Hill, Kenwood, Madeira, Mariemont, Milford, Montgomery, Mt. Washington, Newport, Newtown, Norwood, Taylor Mill, Terrace Park, Union Township, and Villa Hills.