Important Commercial Real Estate Terms To Know
Posted by Paul Sian on Thursday, September 22, 2022 at 7:00 AM
By Paul Sian / September 22, 2022
2 Comments

Important Commercial Real Estate Terms To Know
Want to invest in commercial real estate? Knowing the commonly used terms can be important when it comes to talking with sellers, buyers and lenders about a property. Understanding the commercial real estate terminology also can help the commercial real estate investor make sure they are buying a profitable investment. Commercial real estate investing is quite a bit different compared to residential investing and understanding the different terms used is important.
Capitalization Rate (Cap Rate) – Cap rate refers to the rate of return one can expect for a commercial real estate investment property. The Cap Rate is expressed as a percentage and is based on Net Operating Income (NOI, see below) divided by the purchase price of the property. It can also be based on the current value of the property if the property is not currently for sale but is instead being refinanced and the mortgage lender is wanting to know the cap rate of the property as part of lending due diligence.
Cash Flow – Real estate cash flow is the amount of income an investor will get from a particular investment property (can be commercial or residential rental) minus all expenses. Expenses include taxes, maintenance, insurance, management fees. Basically, anything spent towards generating that income is an expense that should be deducted from the income to determine the actual cash flow. Ideal investment types should have positive cash flow. Investors who buy based on appreciation and not for positive cash flow could be setting themselves up for losses down the line. Cash flow is what investors should be looking for and any appreciation is a bonus.
Cash on Cash (COC) Return – Cash on cash return refers to how much money is made on the cash invested into purchasing commercial real estate investment. It is usually measured on a yearly basis and helps the investor to determine how much cash they can expect back from their commercial real estate investment. It is calculated by dividing the annual pre-tax cash flow by the total amount of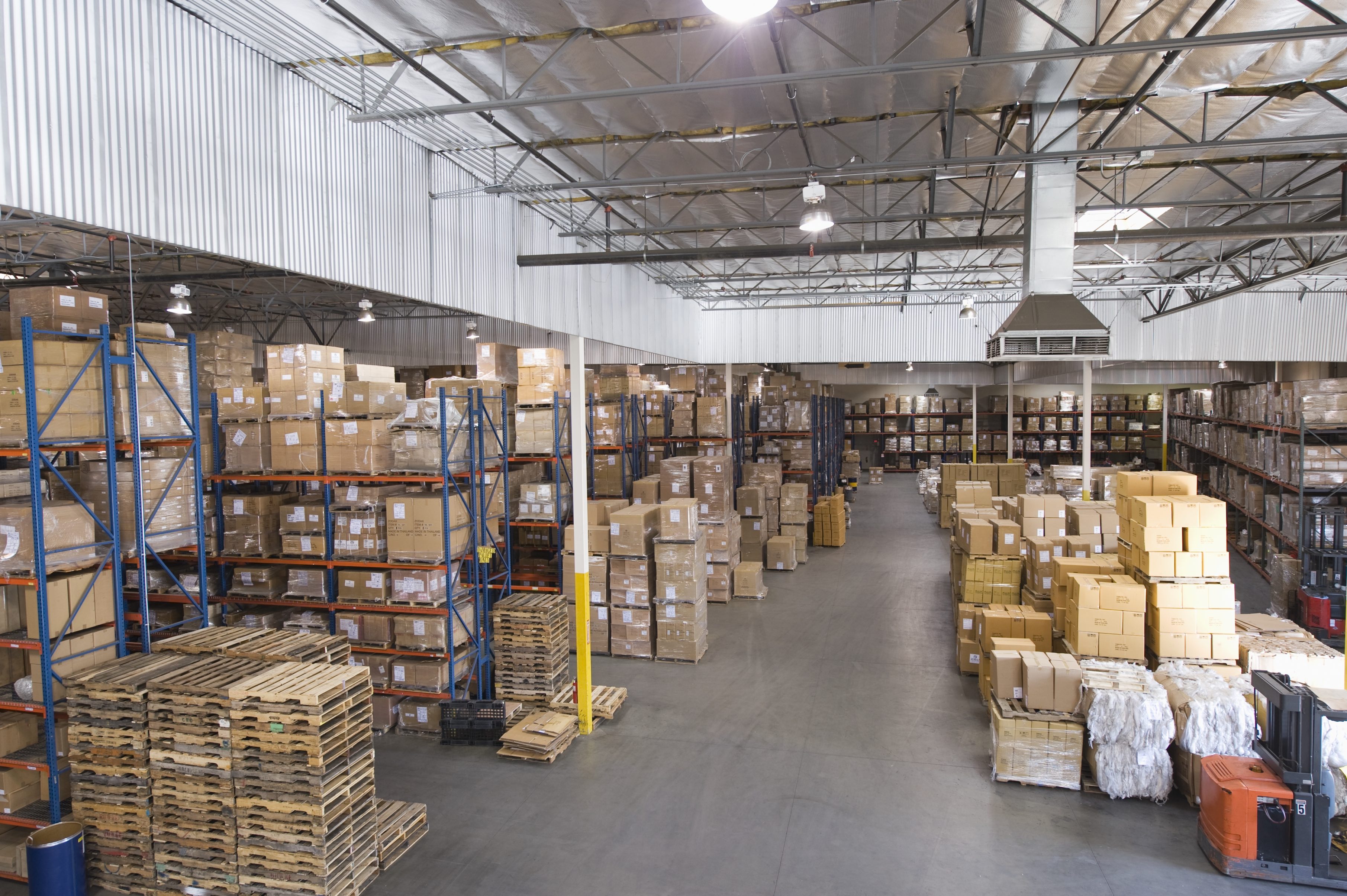 cash invested into the purchase.
Common Area Maintenance (CAM) – CAM refers to service and repair done on the common areas of a property. Especially with a NNN lease where all expenses are divided amongst tenants the CAM is something tenants will need to know about it they are paying for it. CAM includes things like driveway maintenance/repair, snow removal, landscaping, exterior building repair/maintenance and more.
Due Diligence Period – The time during which a commercial real estate buyer can fully review all the financial documents related to the operation of the building, tenant leases, other contracts and physical condition of the building in order to determine if the buyer wishes to go ahead with the purchase at the current purchase price.
Gross Lease – In a gross lease the commercial tenant is paying a flat rental amount which can be monthly, yearly or based on some other term as specified in the lease. The owner is responsible for paying property taxes, insurance, maintenance and other costs based on the lease requirements. While the tenant may be responsible for paying their own utilities the common area utilities would be handled by the property owner. The terms of the lease can vary based on negotiations. See also NNN lease below.
Internal Rate of Return (IRR) IRR is the annual rate of return that investment real estate is expected to make. IRR numbers can be used to compare with the IRR of other investment real estate. IRR can also be compared to the cost of capital to determine if it makes financial sense to proceed with buying certain investment real estate. If the cost of capital is above the IRR then the investment will be a net negative investment unless there are some improvements happening after closing on the purchase. For calculating IRR one should use a spreadsheet application or find something online like this IRR Calculator.
Letter of Intent (LOI) – An LOI is a document presented by the buyer to the seller of commercial real estate which indicates the terms under which they want to purchase the property. LOIs are not binding on the seller and is used to start negotiating for the purchase. Some buyers skip the LOI and go straight to making an offer through a PSA.
Net Operating Income (NOI) – NOI is the revenue from a commercial property minus the operating expenses. It is typically calculated without accounting for tax. NOI helps a buyer and/or commercial real estate owner determine how much income their property is generating. NOI is used to determine what the Cap Rate (see above) of a property is.
Purchase & Sale Agreement (PSA) – The PSA is a legally binding document that both the commercial property seller and buyer sign for the sale of the property. The PSA contains the exact terms under which the buyer will purchase the property. Terms such as time for due diligence, time for inspections, what all the seller is to provide to the buyer, appraisal contingency, financing
contingency, when closing will be and more.
Tenant Improvement (TI) Allowance – TI is an amount of money a commercial property owner is willing to spend in order to improve space in their building for a tenant. Usually TI is provided in order to draw a new tenant into a space and the owner is expecting a long-term lease commitment from the tenant in return. TI is negotiable and some commercial property owners may not offer it. TI spending can be tenant or property owner controlled.
Triple Net Lease (NNN) – A triple net lease is a lease where the commercial tenant is not only paying rent but also paying some or all property taxes, insurance and maintenance costs associated with the building they are in. Depending on the building and how many tenants occupy the building the NNN lease will require tenants to pay a proportional amount of taxes, insurance and maintenance/utility cost based on the amount of square footage they occupy. With a single tenant building the tenant is responsible for paying all the costs as noted above. Long term NNN leases can include language to allow them to automatically adjust upward and even adjust based on the rate of inflation.
Final Thoughts
Investing in commercial real estate is quite a bit different as compared to investing in residential real estate. Knowing the terminology used when investing in commercial real estate is important. Both the buyer and the seller should be working with professionals (commercial real estate attorney or real estate agents) to help ensure a successful transaction.
Additional Resources
When Can A Seller Keep The Earnest Money Depost? - Earnest money is provided by a buyer to show they are serious about buying a property. Learn about the times a seller may be entitled to keep the earnest money when the deal falls apart.
Taxes on Rental Income - Taxes are on the top of everyone's mind when considering investing. Learn how rental income is taxed as well as what other taxes investment property owners have to pay.
Who Does Your Real Estate Agent Really Work For? - Real estate agency or who your agent actually works for is important to understand as the protections you think you are getting may not be there.
About the author: The above article "Important Commercial Real Estate Terms To Know" was provided by Commercial Real Estate Specialist Paul Sian. Paul can be reached at paul@CinciNKYRealEstate.com or by phone at 513-560-8002. If you're thinking of selling or buying your investment or commercial business property I would love to share my marketing knowledge and expertise to help you. Contact me today!
I work in the following Greater Cincinnati, OH and Northern KY areas: Alexandria, Amberly, Amelia, Anderson Township, Cincinnati, Batavia, Blue Ash, Covington, Edgewood, Florence, Fort Mitchell, Fort Thomas, Hebron, Hyde Park, Indian Hill, Kenwood, Madeira, Mariemont, Milford, Montgomery, Mt. Washington, Newport, Newtown, Norwood, Taylor Mill, Terrace Park, Union Township, and Villa Hills.