June 2021 GREATER CINCINNATI LUXURY REAL ESTATE MARKET REPORT
Luxury home inventory ticked up slightly with little change in median listing price. A few more homes sold and slightly less time on market also is noted as the changes from May 2021. Rumors of a buyer's strike seem to be coming true in some markets as mortgage application rates are dropping. Whether buyers are taking a break to catch up on travel and vacation time or are really serious about not wanting to buy a home remains to be seen.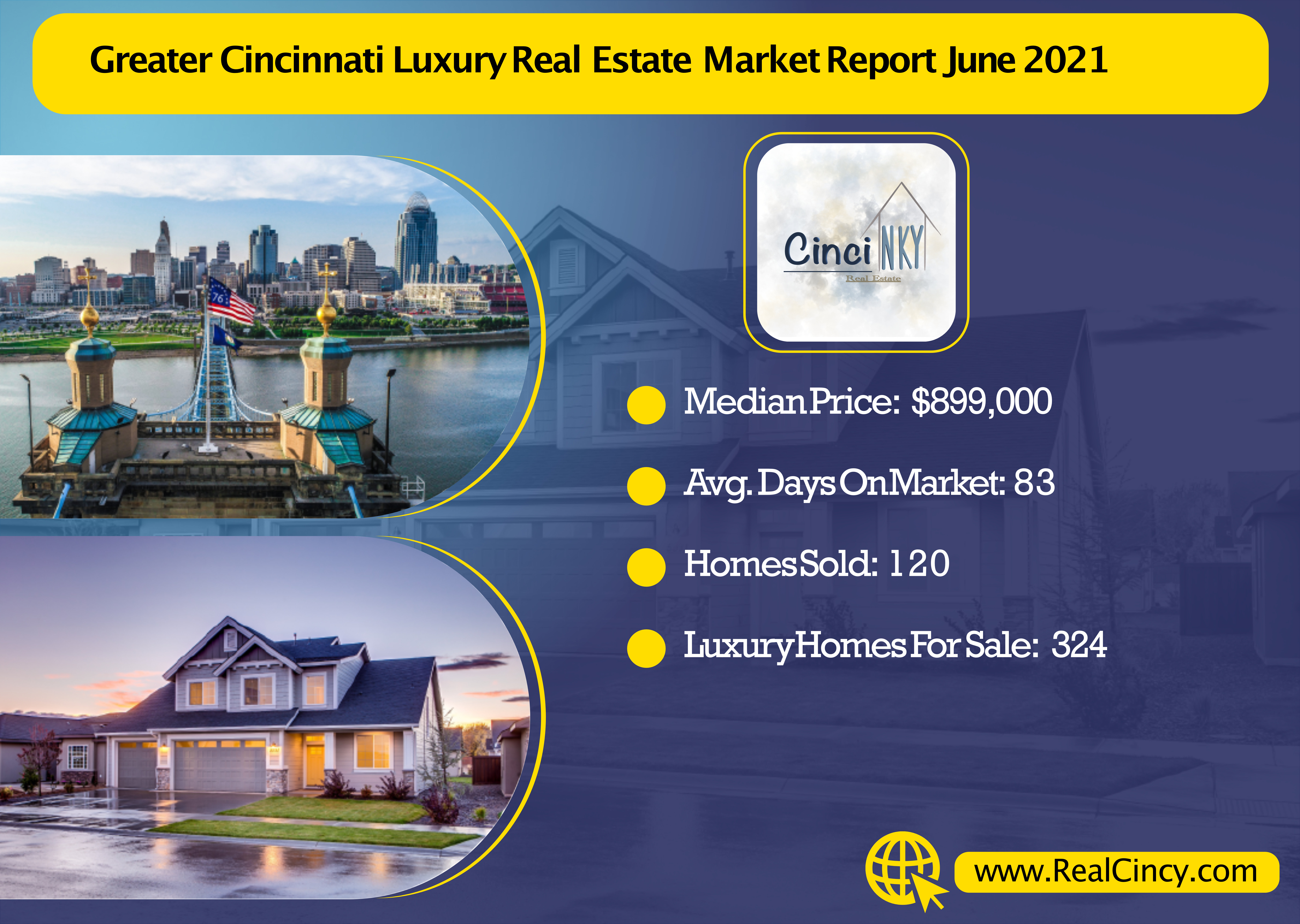 If you need help buying or selling a luxury home in the Greater Cincinnati or Northern Kentucky area feel free to contact me so that you can gain some insight in to the local luxury real estate market.
...