Buying A Home With Pets In Mind
Posted by Paul Sian on Thursday, March 16, 2017 at 7:00 AM
By Paul Sian / March 16, 2017
Comment

Buying A Home With Pets In Mind
Pets are an everyday part of life for their human companions. Pets like humans also have individual needs that every house may or may not meet. When buying a home with pets in mind knowing what one should be looking for and what considerations should be made for our furry friends is on the top of many home buyers list. This article takes a look at the different considerations pet owners should take into mind when buying a home.
Type Of Pet
The type of pet a homebuyer has will dictate some of the needs for a home. Bird and reptile owners who keep their pets indoors a majority of the time may not have as many requirements for a home as those would dog or cat owners who may let their pets outdoors unsupervised or who have free roam of the house. The health and age of a pet also play into home needs as an older pet who cannot walk around as much as they could may need fewer stairs and a flat yard in order to best accommodate their needs.
The size of your pet plays into this as well particularly in the case of dogs. Larger athletic dogs need more room to run around and burn off their energy and a larger yard might be important to owners of large dogs. For smaller dogs, cats and rabbits that may be allowed to roam free in the yard, having a yard that is open and in an area that does not attract predators like coyotes, bears, raptors and more is important to consider.
Landscaping Considerations
As noted above the way a yard is setup and situated should be considered when buying a home with pets in mind. A steep hilly yard may not be good for smaller dogs or dogs who have joint or back problems. Homes with yards that run right up to unfinished areas can be risky for any pet since other wildlife like raccoons, deer, coyotes and more may already have taken up residence there and will see any new animals as a potential invader.
If your pet not only likes to enjoy the landscaping but also eat it as well then you should be looking at the yard and surrounding areas for plants that are poisonous to your pets. While landscaping installed by the current homeowner is easy to address if the unfinished areas around the home have poisonous plants those will be harder to control. Unsafe plants for your pet in and around a home should be removed and replaced with pet safe alternatives. For unfinished areas around your home you may want to consider a fence to keep your pets away from those places with potentially harmful plants.
Fencing is another important consideration when looking at the landscaping. Does the yard have enough room to place a fence needed to contain your pets or are there a lot of natural obstacles and landscaping features that would make placing a fence difficult? If a current land survey is not available and you are uncertain as to whether a fence could be installed cost effectively in light of the layout of the land you should contact a professional fencer and get input as to the costs involved for a new fence.
Another concern for pet owners are waterfront homes or homes with close by water collection areas. Many new home developments require water retention ponds in order to catch rain run off. While the water may look nice to you pets when they come back soaking wet from taking a dip every time they go out in the yard that could require too many baths. Pay attention to retention ponds or other natural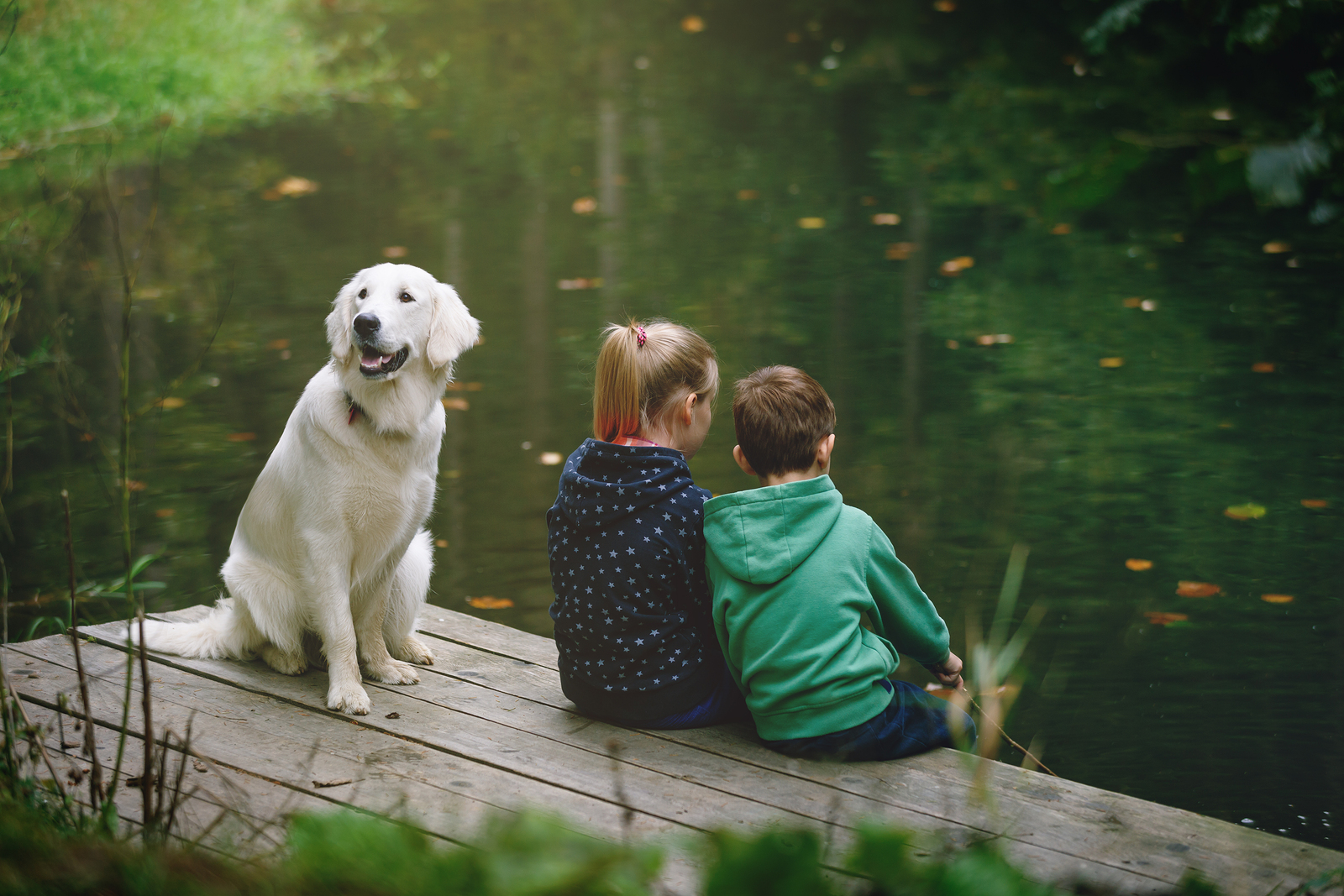 bodies of water that your pets may find inviting.
House Considerations
The age of a house can be a consideration especially for dog owners who have dogs that like to chew drywall or cats who like to scratch the woodwork in a home. Homes built prior to 1978 may still have lead paint in them and any paint that comes off from being scratched can cause lead dust to enter the air or any lead paint eaten by your pets can pose a health risk to them. If a home was built prior to 1978 and you have pets who could be exposed to it, you should have a lead paint inspection in addition to a regular home inspection to rule out the possibility of lead paint in the walls.
If your pet has difficulty with stairs then the layout of homes is something to look at before you make an offer to purchase. Can your pet exit your home with only a step or two out of the home or are their multiple stairs that will make it difficult for them to get out of the house? Even with a couple of steps, having a ramp built for your pets can be easily done. With multiple steps though and the way the steps are laid out a ramp becomes more difficult and costly to build. Even if your pets are healthy now, in their older age will they be able to manage the layout of a home in the future?
If there are plans to build custom features for your pets (dog rooms, cat condos, bird playgrounds etc.) will the home being considered be able to take those custom features without sacrificing space? Certain additions to a home can be costly and may not offer a good return on investment over time. Non-permanent modifications to the existing footprint of a home will allow pet owners to accommodate their pets and at the same time keep their house in a marketable condition if the time does come to sell in the future.
Flooring Considerations
Hardwood flooring for some pets can be problematic. Not only can hardwood flooring be slippery for pets the fact the pets do slip in non-typical ways could lead to injuries or other long term bone problems. As a result if your pet is uncomfortable on hardwood floors consider homes with carpet only may be a good option. Some pets are okay with some textured hardwood floors but may have problems on smooth laminate or marble tiled floors that make them not want to walk on it. Carpets and rugs in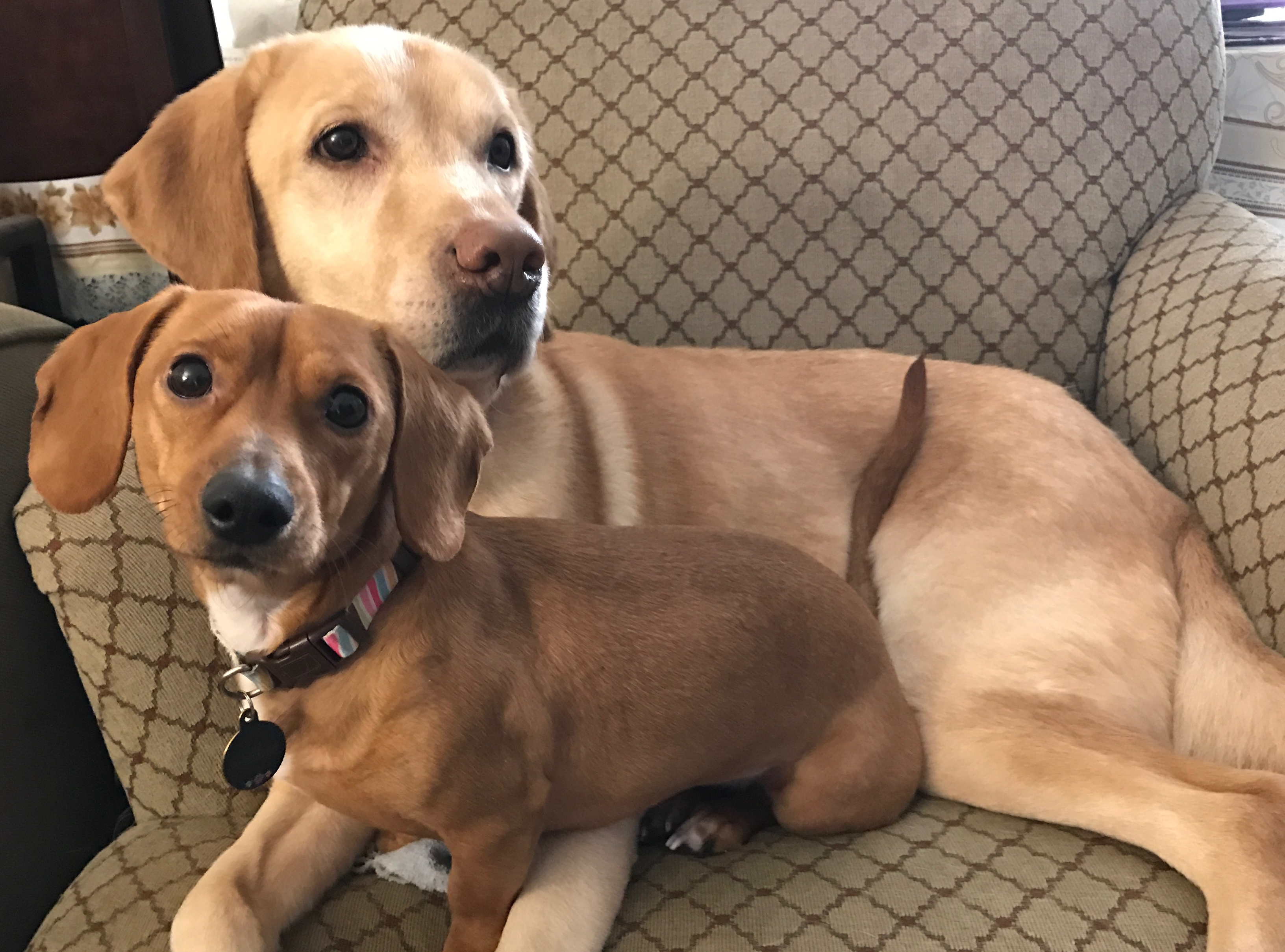 places can help alleviate pet skittishness on those floor types.
Another fact to be aware of, is that pet claws can take a rough toll on hardwood floors causing many scratches and wear over time. This is more likely to be true with heavier dogs with thick claws. In order to maintain the look and shine of hardwood floors more frequent resurfacing or refinishing treatments will be necessary. The heavy scratching and wear can be limited by the use of rugs where your pets like to hang out or the areas they frequently walk around.
Carpets are also subject to pet damage from pet accidents, intentional scratching or chewing of the carpet. While carpets are easier to replace compared to resurfacing hardwood the costs can still be high. As noted by Debbie Gartner at TheFlooringGirl.com cut carpets are better than looped carpets for cats. With looped carpets it is easier for cat and dog claws to hook into the loops and unravel the carpet causing large patches of damage over a short amount of time.
Bottom Line
When looking at a home to purchase for you and your pets be sure to look at the terrain from their perspective. Outdoor predators and other animals may cause some concern for pets who are allowed out of the house. The layout and flooring of any house can impact pet health and the condition of the home as well based on the needs of your pet.
Additional Resources
About the author: The above article "Buying A Home With Pets In Mind" was provided by Paul Sian. Paul can be reached at paul.sian@herrealtors.com or by phone at 513-560-8002. With over 10+ years experience, if you're thinking of selling or buying, I would love to share my marketing knowledge and expertise.
I service the following Greater Cincinnati, OH and Northern KY areas: Alexandria, Amberly, Amelia, Anderson Township, Cincinnati, Batavia, Blue Ash, Covington, Edgewood, Florence, Fort Mitchell, Fort Thomas, Hebron, Hyde Park, Indian Hill, Kenwood, Madeira, Mariemont, Milford, Montgomery, Mt. Washington, Newport, Newtown, Norwood, Taylor Mill, Terrace Park, Union Township, and Villa Hills.