Tips For Creating A Better Landscape
Posted by Paul Sian on Thursday, August 15, 2019 at 7:00 AM
By Paul Sian / August 15, 2019
Comment

Tips For Creating A Better Landscape
A beautiful yard gives the homeowner more of an enjoyable and pleasing space to work or relax in. Whether one just wants to enjoy the outdoors for leisure purposes or one wants to get hands on involved in creating the look of their yard a great landscape makes a home look more appealing. Even more so if a home is soon to be put up for sale a great landscape helps draw the buyers in. This article provides some tips on having a great looking landscape that is sure to have an impact.
Start With The Basics For A Great Landscape
The quality of the soil around your house will dictate the type of plants, grass and trees one can and cannot have. The climate as well plays an important roll. Certain fruit trees (like oranges) will work great in many areas of Florida. For an area like Cincinnati, Ohio though oranges will not survive the winter.
Cincinnati and many parts of Ohio and Northern Kentucky are known for having dense clay soils. These dense clay soils can stop things from growing or flourishing if the proper prep work has not been done. Some homeowners treat their soils with various additives in order to break up the clay and bring forward a more loose soil like structure. One of the first places for Greater Cincinnati area homeowners to start is at their local extension, which provides soil testing. By getting ones soils tested they will know what nutrients are lacking and what should be added in order to boost the quality of it.
For those who do not want to tackle an entire yard of clay it may be better just to treat/condition smaller selected areas where flowers, plants and trees are to be added and leave the rest for grass. Raised beds are ideal for this as they allow homeowners to start over fresh with great quality soil that they bring in from elsewhere. Raised beds are especially good for vegetable gardens and for gardens where mostlt flowering plants will be on display.
Different variety of grasses will grow in most conditions so long the areas where grown are conditioned with fertilizer and watered on a regular basis. By leaving lawn clippings on the grass the homeowner will further improve the soil condition over time as those grass clippings decompose and add nutrients to the soil. Homeowners can also choose to seed their "lawn areas" with non-lawn seeds like clover,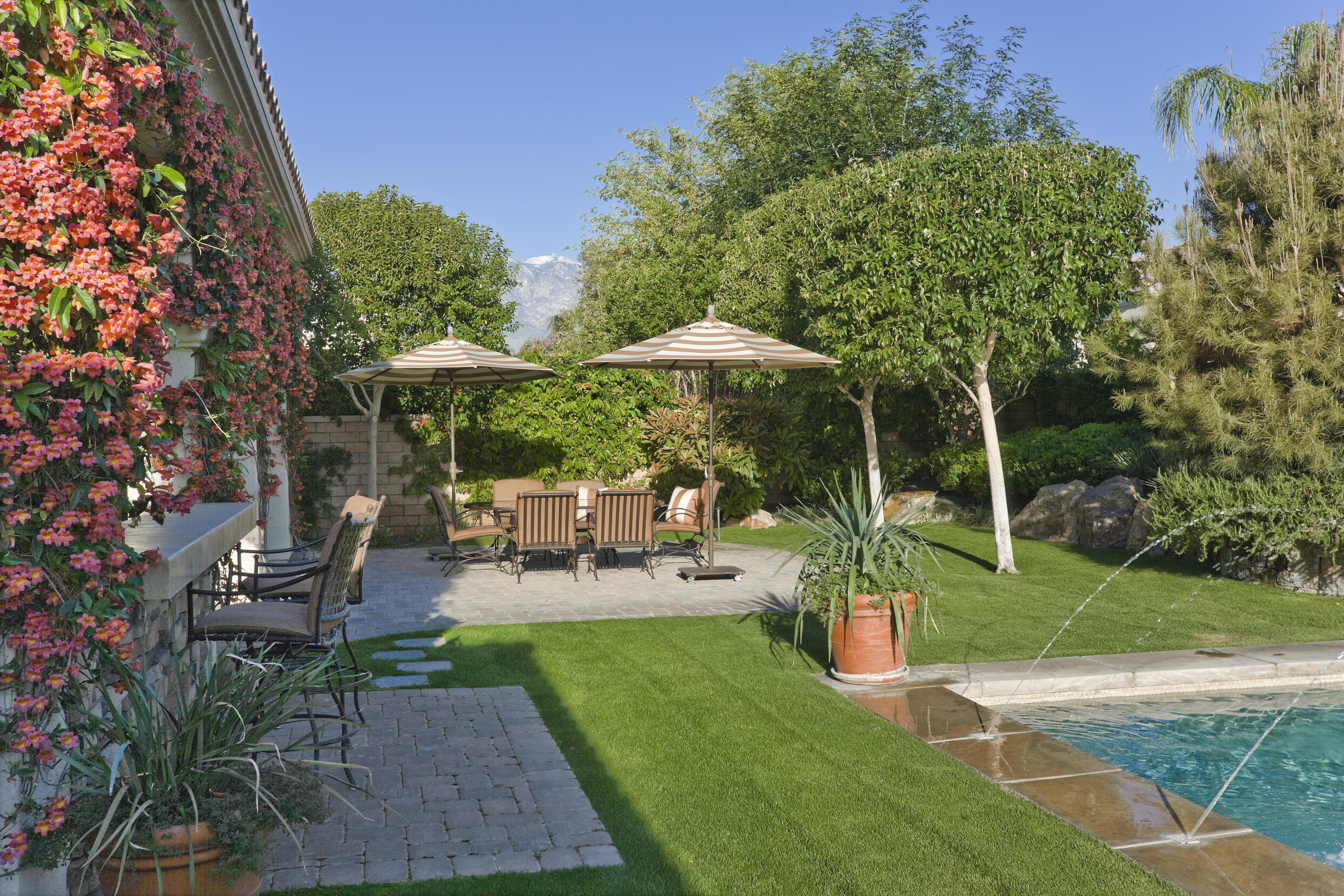 which help the soil over time and keep more green in color even with less frequent watering.
Clover lawns are a new trend in lawns where one does not have to use the high maintenance grass at all. Clover lawns do not need as frequent mowing as regular lawns do, are very drought tolerant, don't need added fertilizers, and produce flowers that bees love. Use of clover lawns is also known as xeriscaping since those "lawns" require little to no maintenance and little water. Xeriscaped lawns that use clover retain their green color for at least three seasons.
Staging The Landscape
Just as one would stage a house in order to maximize the natural aspects of a home and show off the space, homeowners should be staging their landscape for similar reasons. Whether the homeowner just wants their home to look great for the guests who visit on occasion or if they are planning to sell a well-staged landscape will make a home look better.
Certain things like keeping large trees and bushes away from the home should be done for more practical reasons as well as aesthetic reasons. Certainly trees around homes can help save energy by providing shade but at the same time to on the opposite side they can also make rooms or even the entire home look darker if enough natural light is being blocked from coming into the home. A dark home is an uninviting home.
Other problems associated with large trees and bushes too close to a home are the risk of damage and animal intrusion that can happen as a result. Large trees and large bushes have deep and thick root structures that can press up against foundation walls causing them to fail over time. Strong storms can cause tree branches to damage windows, siding, gutters and more. As trees grow their leaves they put off enzymes, which can cause unsightly staining of the house. Once those leaves fall off they can clog up gutters causing other foundation issues due to improper channeling of water away from the home.
Trees and bushes too close to the home also allow animals and insects easier access to parts of the house where they should be kept away from. Especially in the wintertime as pests like mice are looking for warm places to shelter trees provide easy access to homes. Termites that have taken up residence in a tree can easily find a way into a home's woodwork when the tree is too close to the home. Not to mention trees and bushes that cover up windows can give criminals an easy way to sneak into a home without being seen. As a result it is best to keep large trees and bushes away from a home.
Flowers and landscaping can be used to draw eyes to certain parts of the house. Have a nice bay window that deserves attention? A nice section of colorful flowers strategically placed will certainly catch the eye of those passing by the home. Fresh mulched garden beds help keep weeds at bay and also help to retain soil moisture which means less watering for outdoor plants.
How To Setup The Perfect Landscape
For the Do It Your Self person (DIYer) given the time and elbow grease outdoor landscaping can be done pretty easily depending on the current state of it. Of course if a complete redo of landscaping is necessary then it may take a couple of seasons for the full results of the landscaping change to come in. Best bet to start is to talk to locally plant nurseries and ask about native plants that will fit the landscaping needs of a particular house. By using native plants homeowners can make sure their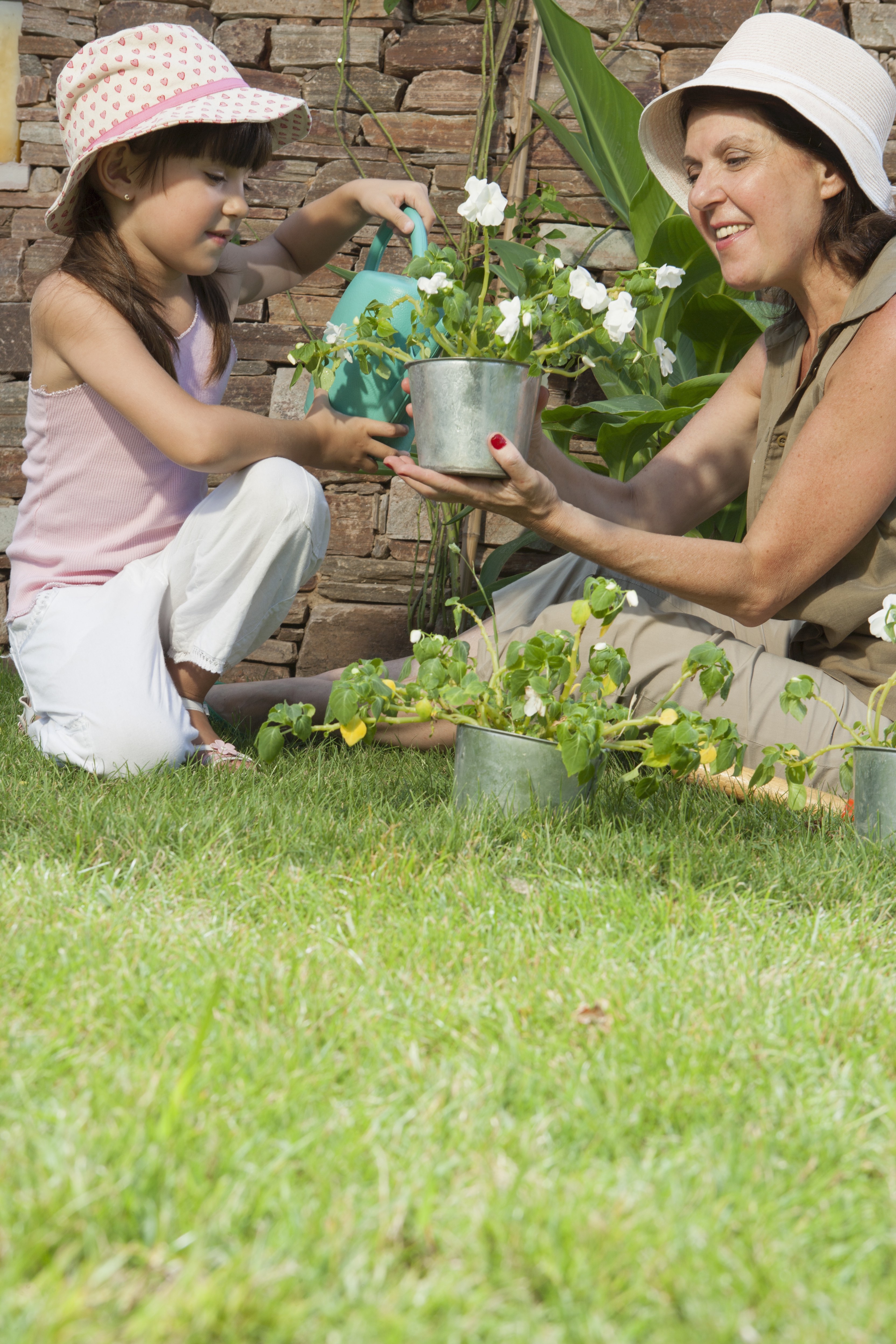 landscape is better suited to the climate and soil type they have to work with and also know whatever they plant is not something that is going to take over the yard due to being invasive.
For those who want to take the less hands on approach contact a local landscape designer to have a landscape plan fully designed for a particular home. Those landscaped designers can be guided as to what type of look a homeowner desires and offer suggestions as to contractors who can install that landscape if the designers do not do it themselves. Once installed the homeowners primary task will be watering on a regular schedule and routine maintenance if need be.
Bottom Line
A home is a castle for many and presenting that castle well through the landscaping can make things shine. Good landscaping is a must to add that extra touch to anyhome. With some effort a great landscape can be had by any homeowner.
Additional Resources
About the author: The above article "Tips For Creating A Better Landscape" was provided by Paul Sian. Paul can be reached at paul@CinciNKYRealEstate.com or by phone at 513-560-8002. If you're thinking of selling or buying your investment or commercial business property I would love to share my marketing knowledge and expertise to help you. Contact me today!
I service the following Greater Cincinnati, OH and Northern KY areas: Alexandria, Amberly, Amelia, Anderson Township, Cincinnati, Batavia, Blue Ash, Covington, Edgewood, Florence, Fort Mitchell, Fort Thomas, Hebron, Hyde Park, Indian Hill, Kenwood, Madeira, Mariemont, Milford, Montgomery, Mt. Washington, Newport, Newtown, Norwood, Taylor Mill, Terrace Park, Union Township, and Villa Hills.