Advanced Security Tips For Protecting Your Home
Posted by Paul Sian on Thursday, October 3, 2019 at 7:00 AM
By Paul Sian / October 3, 2019
4 Comments

Advanced Tips For Securing Your Home and Personal Identity
A home is a person's castle and protecting the home is a top priority. Beyond just protecting the home physically homeowners should also look at protecting their home and themselves from digital thieves who don't even need to enter a home to steal. A lost credit card number or worse a social security number can lead to long term issues. This articles provides some advanced tips for securing one's home both against physical intruders and against those who want to steal your information.
Home Alarm
Having an alarm installed is one great way a homeowner can protect their home especially if the alarm is monitored. A monitored alarm means if the alarm is triggered the monitoring company will first call the homeowner to check if everything is ok or if they are not able to reach the homeowner they will call the local police department. The police will then come out to check on the home to see if there is an issue.
Home alarms can also be unmonitored where the only warning they provide is in the home through the use of a siren and/or lights. Monitored home alarms systems usually require a monthly fee for the monitoring service and with monitored service the homeowner may be eligible for homeowners insurance discounts. There are many do it yourself (DIY) home alarm kits like Ring, Simplifi, and more where installation of the security devices and keypads are easily done by the homeowner. For the homeowner who prefers to have a professional install their alarm system there are also a number of companies who do that and establish monitoring service as well. Some of the department stores that sell DIY systems may have technicians who can install the alarm gear for homeowners or homeowners should search for local alarm technicians online.
Video Cameras
With high speed internet homeowners can monitor their home real time from anywhere in the world when they have their smart phone and an internet connection. Many video cameras also can send notices to a smartphone when they detect motion, hear sound and some even are able to detect the sounds of the smoke detector going off and provide a separate alert for that. Outdoor doorbell cameras such as those available by Ring, Nest, Simplisafe and more can monitor the front of your house and let you know when someone is at your door, when a delivery has been made or when someone is doing something they should not be. Doorbell cameras can powered via the existing doorbell circuit or via a battery that will need to be changed periodically.
For non-doorbell outdoor use cameras brands like Blink, Ring, Nestcam and more can be mounted in various locations around the outside of the house to give complete coverage. These cameras either keep digital copies of recordings locally inside the home or online on a server. The recordings are especially useful if a criminal act did happen and the perpetrator left before the police could get there. Video can be used by the police to possibly identify suspects and provide proof to insurance companies of actual loss.
Physical Security
While all the alarms and videos cameras in the world may make one feel safer the actual physical security of a home is important too. Security like window and door locks, closing the garage doors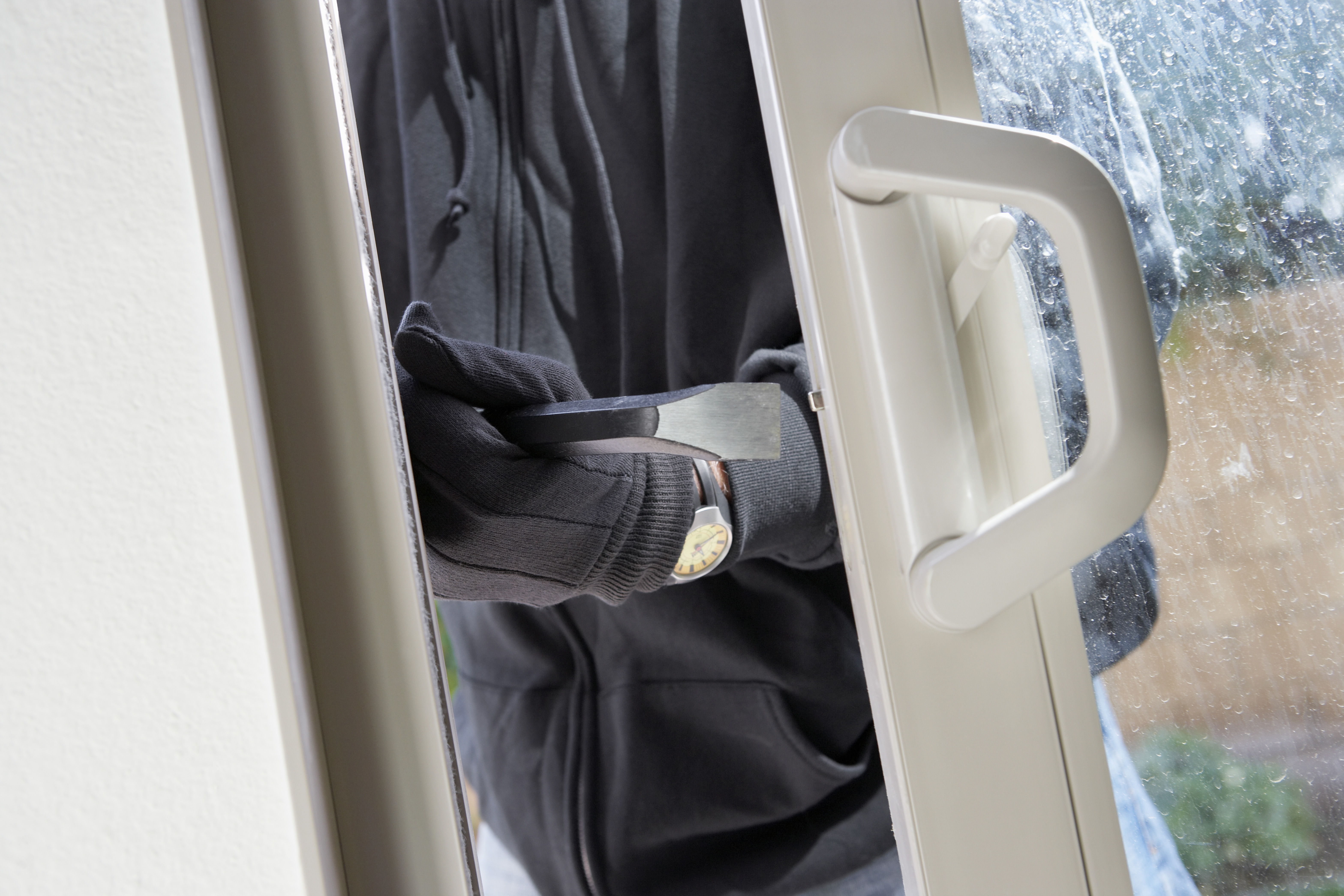 overnight, making sure important papers, jewelry, collectibles are properly secured and not easily seen through a window is a must. While making sure all doors are locked at night and when leaving the home is important, the type and quality of lock and door are also important. Cheap doors with cheap locks make entry into a home very easy. The door can either be kicked in or the locks can be forced to open with the right tools. A good lock on the door handle and deadbolt at each exterior door will discourage the thief looking for an easy target from trying to break in.
Those who leave the inner garage entry door unlocked since the garage door is closed also could be setting themselves up for a surprise since many garage doors are not very secure and all it takes is a criminal with a device that sends multiple random signals in hopes to get anyone to open. Once the garage door is open the rest of the house is easy pickings if the inner door was left unlocked.
Windows also represent an easy point of entry and when a window is locked the criminal may decide to break the windows if they have little fear of being seen. Tall hedges and wide trees that block the public view of a home while looking great also pose a security risk since criminals look for the opportunity to commit their crimes out of the view of anyone. There are some plants such as rose bushes (thorns), holly bush (sharp leaves), firethorn and a few others that can make it more painful for an intruder to get close to a home and therefore less likely to try.
For those who have one or plan on getting a dog, any type of dog can serve as an effective deterrent. The last thing criminals want are for more people to be alerted to their activity and a barking dog is sure to do that. Not to mention that criminals are unsure how the dog will behave towards them physically and as a result many criminals find it best to avoid a house with dogs.
Data Security
Protecting your home should involve more than just protecting physical things from being damaged or taken out of the home without permission. Homeowners should also be looking to protect their data. Information such as credit card numbers, social security numbers, date of birth, passwords, user IDs, and more can be used to by criminals to steal from you without even ever coming into the home. WiFi access points should be password protected and more advanced forms of WiFi security should be used by all devices in the home. Even better is using a physical Ethernet cable to connect to laptops and desktops where vital information can be transmitted inside the house via wire rather than wireless.
The harder it is for criminals to sit on a public street outside your house and hop on to a wireless network the lower risk the homeowner will face from having their data stolen from right under their noses in their own homes. Security when going out of the home and connecting laptops and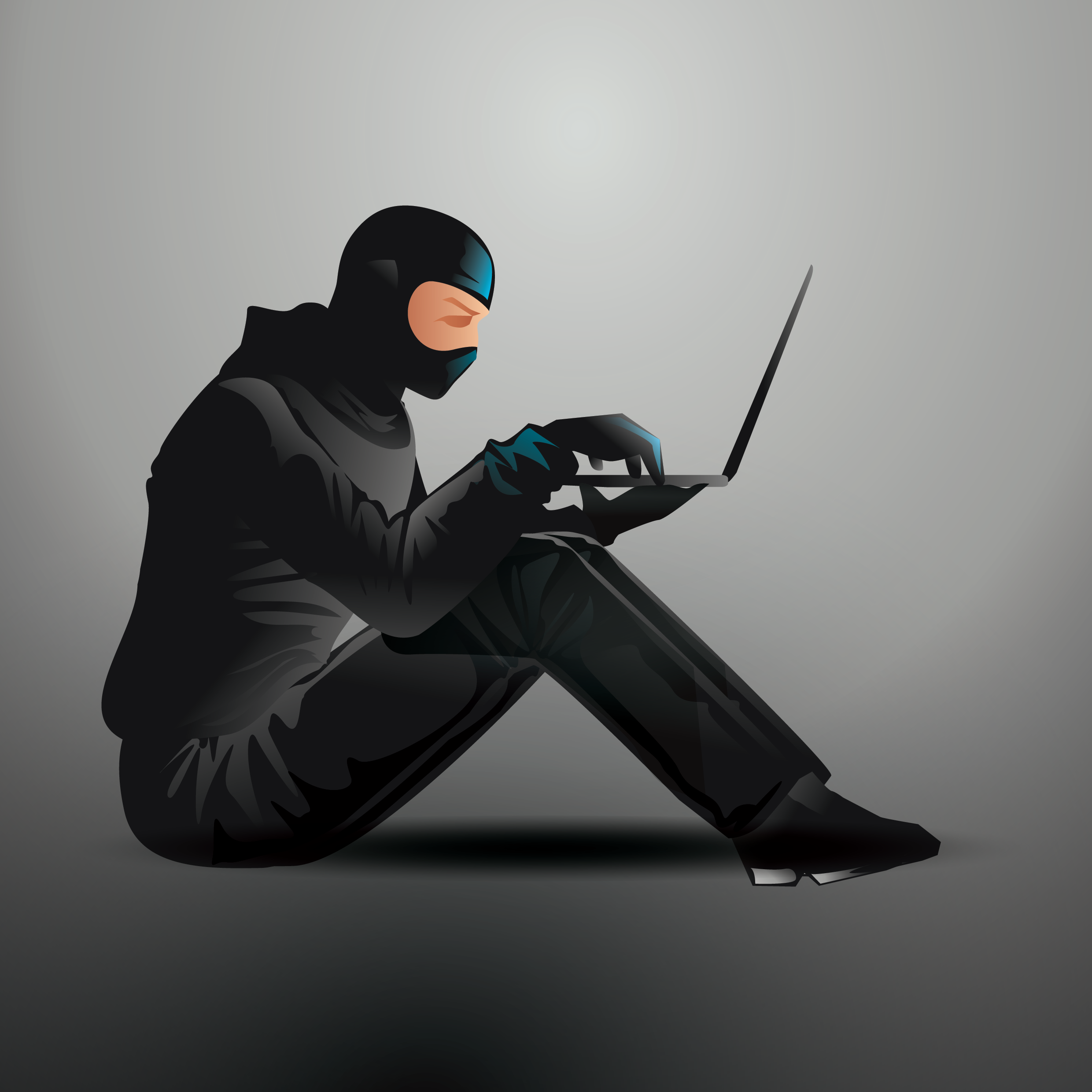 smartphones to public WiFi networks is also important. No one knows who setup the wireless network or even if the one setup is completely secure. Using features such as Virtual Private Networks (VPN) allows one to use a public wireless network in a more secure way.
There are physical steps to take as well to prevent data leakage. Printed credit card statements, receipts, documents with social security numbers and more should be shredded rather than simply disposed of into the trash. Mailed credit card and bank statements also represent a potential threat since mailbox thieves can intercept the mail. Anything printed with important information on the document should be shredded prior to disposal. Homeowners should also make sure they are not posting their passwords and other vital information on sticky or other types of notes that are easily visible through a window. A criminal does not need to even break in if they can find bank account login information conveniently printed out and taped to a wall next to a computer in full view of a window. Sensitive information such as passwords, credit card numbers, user IDs should be stored in a secure location out of the line of sight of prying eyes.
Bottom Line
Physical protection of the home through proper locks and landscaping are helpful for making sure the criminals are kept out and uninterested. Homeowners also need to protect their digital footprints from criminals who are looking to steal information or entire identities. Proper home security is not very expensive and can help homeowners keep them and their assets safe.
Additional Resources
About the author: The above article "Advanced Security Tips For Protecting Your Home" was provided by Luxury Real Estate Specialist Paul Sian. Paul can be reached at paul@CinciNKYRealEstate.com or by phone at 513-560-8002. If you're thinking of selling or buying your investment or commercial business property I would love to share my marketing knowledge and expertise to help you. Contact me today!
I work in the following Greater Cincinnati, OH and Northern KY areas: Alexandria, Amberly, Amelia, Anderson Township, Cincinnati, Batavia, Blue Ash, Covington, Edgewood, Florence, Fort Mitchell, Fort Thomas, Hebron, Hyde Park, Indian Hill, Kenwood, Madeira, Mariemont, Milford, Montgomery, Mt. Washington, Newport, Newtown, Norwood, Taylor Mill, Terrace Park, Union Township, and Villa Hills.