June 2020 Greater Cincinnati Luxury Real Estate Market Report
Last year there were 80 luxury homes that sold within the month of June 2019. The median price was $899,450.00. Average days on market was 121. The biggest difference this year as can be seen is the total amount of luxury homes sold only being 56 during June 2020. The Greater Cincinnati region was just coming off the tail end of COVID-19 related economic shutdowns and many sellers pulled their homes off of the market as a result. There were more luxury homes available for sale in June 2019 than there are today. So long as qualified luxury home buyers are still ready to buy prices will stay steady in the luxury market with the limited supply.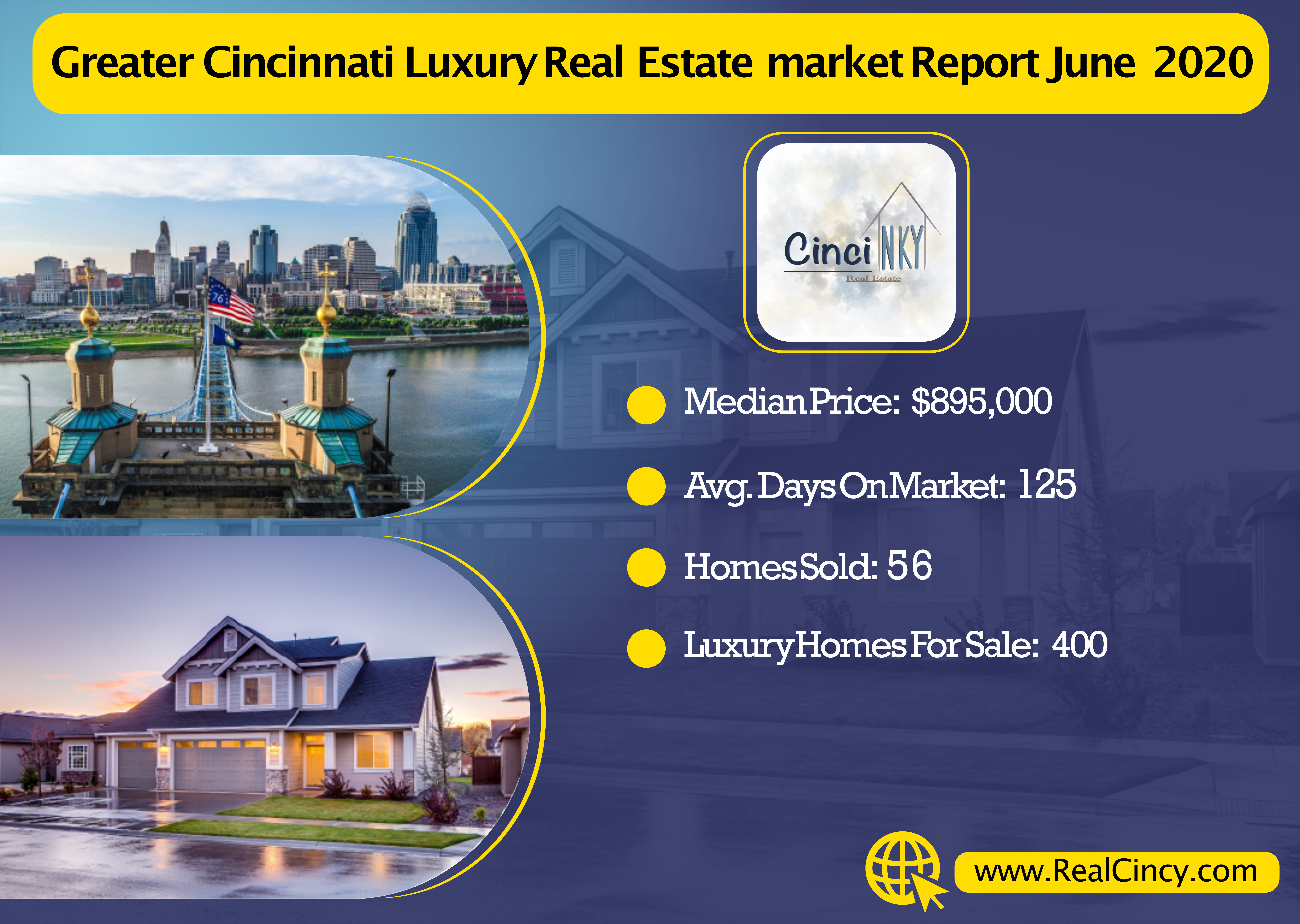 New Home Sales Jump Are Downward Revisions - Sales of newly constructed homes beat expectations. Whether this can sustain remains to be seen as the virus is surging again in some states.
Pending Home Sales Are Off Of Recent Lows - While pending home sales are off of recent lows they are still below where they were last year. One of the biggest struggles home sellers have are putting their home on a market facing a pandemic and having another place to move to as well once they do sell their home.
About the author: The above article "June 2020 Greater Cincinnati Luxury Real Estate Market Report" was provided by Luxury Real Estate Specialist Paul Sian. Paul can be reached at ...