10 Great Tips For Showing Your Home
Posted by Paul Sian on Thursday, March 21, 2019 at 7:00 AM
By Paul Sian / March 21, 2019
Comment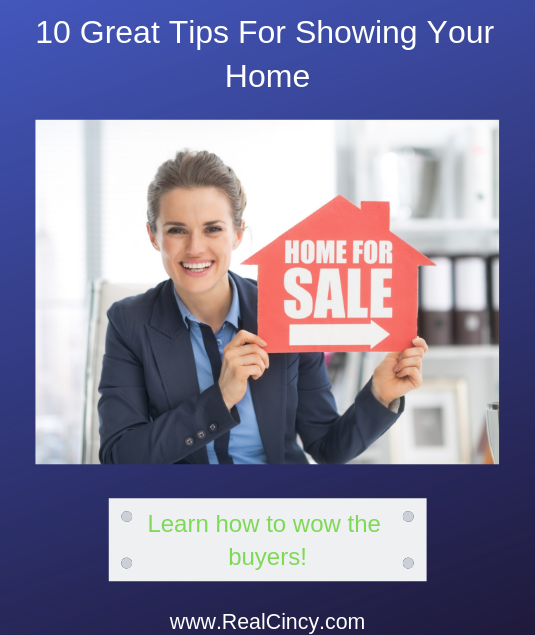 10 Great Tips For Showing Your Home
Once your home has been prepared and is now on the multiple listing service (the MLS and all sites that get their listings from the MLS) the time comes to get ready for buyers to come and visit. Whether you are planning on having an open house or prefer to just let agents walk through with their buyers having the home ready for when the buyers visit will go a long way to impressing those very buyers. Sellers should not let the homebuyers down by showing what looks to be a great home in the pictures and video online but then the in person viewing is something completely different. This article will provide home sellers with some great tips to make sure homebuyers leave with a great impression which can help make their decision of making an offer easier.
1. Set The Stage
Not only does staging help portray a good image of the home for pictures it also helps the home show well for the in person visit. Hiring a professional stager can help but a lot of staging tips can be picked up from the internet and used for any home. Certainly newer furniture with matching curtains shown with modern colors can make a room pop but not everyone has the budget to buy or rent furniture just for staging purposes.
Instead homeowners should focus on cleaning up rooms by removing clutter, repainting walls if needed, replacing or refreshing flooring and making sure the furniture is positioned to show how open a room can be. Walls should be painted with neutral lighter colors so rooms appear brighter. Homeowners can consider purchasing furniture slipcovers to give a fresher look to sofas and chairs at a very economical cost if needed.
2. Pay Attention To Lighting
During daytime showings all windows should be kept uncovered if possible so rooms can be fully seen in the daylight. For nighttime showings makes sure all lamps and light fixtures are using the maximum wattage of bulb they can handle so again rooms look bright. If there is not enough lighting in a particular room them homeowners should consider adding more lights to brighten up the room during nighttime showings as most buyers will be turned off by dark rooms.
3. Get Rid Of Odors
The best kind of smell for a house to have is no smell at all. That means no air fresheners as air fresheners can actually cause problems for some buyers and for others they may wonder if the air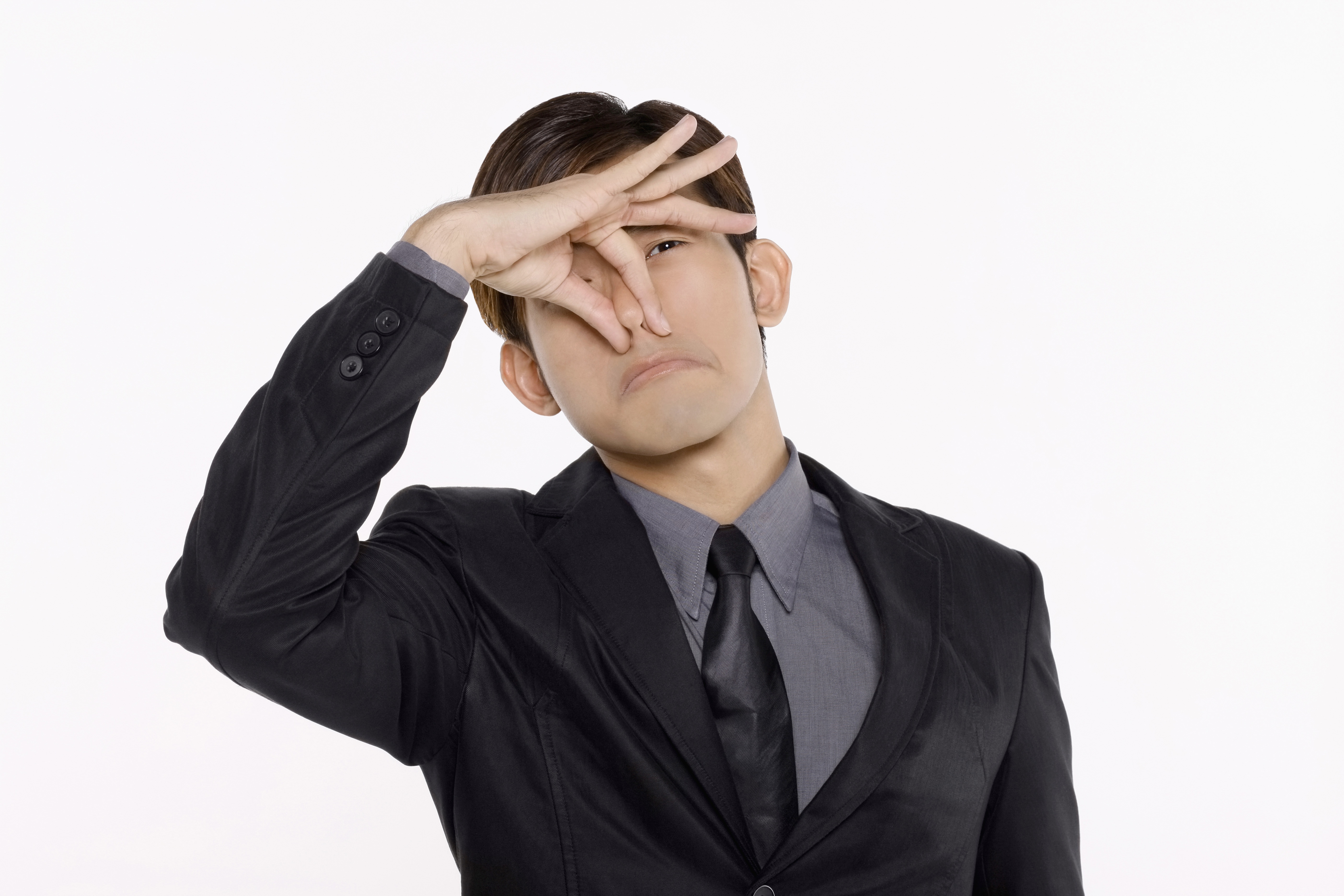 freshener is meant to hide a smell rather than improve the smell of a home. Find the sources of any odors your home may have and remove them or treat them so there is no longer any odor.
4. Cleaning
Prior to showings homeowners should be cleaning up and straightening things that sometimes find their way back out into the open areas of the home. Depending on timing beds should be made, clothes picked up and put away, rooms should be broom swept (even better run the robotic vacuum), floors mopped and more. The cleaner a home looks and smells in person the more likely buyers are to appreciate the other aspects of the home. Nothing is more distracting to a buyer than a dirty home.
5. Make Repairs
Loose or missing trim, windows that don't open or don't stay open, squeaky doors, leaky faucets and drains, noisy garage door openers, poor running HVACs and any other issues all should be repaired and/or maintained before even the first buyer walks in the door. Not only may buyers notice those issues, they will also be identified during the home inspection. Too many issues during a home inspection may cause the buyers to wonder if the home is a good investment. Buyers will test the home functions while walking through the home for the first and subsequent showings so make sure everything looks and works great.
6. Clean Up Signs Of Pets
While many homeowners love their pets dearly not all homebuyers that come through will also be pet lovers. Therefore removing all traces of pets can go a long way to making sure the non-pet loving homebuyer falls in love with your home rather than being distracted by signs of pets. Pet stains, pet damage and pet odors should all be addressed. Pet droppings should be cleaned up in the yard as well since homebuyers will want to walk around the home and get a view of the exterior. If possible pets should be taken with the homeowner outside of the home during showings, otherwise pets are best kept in an area where they will not interfere with the buyers walking through a home.
7. Keep Up On Curb Appeal
Regardless of the season a home's curb appeal will need continual attention during the time it is on the market. Before the showings even begin a home's curb appeal should be improved to remove dead plantings, clean dirty windows, makes sure the front door shines and more. Just as a homeowner will prepare the interior of a home prior to each showing they should also be preparing the exterior of a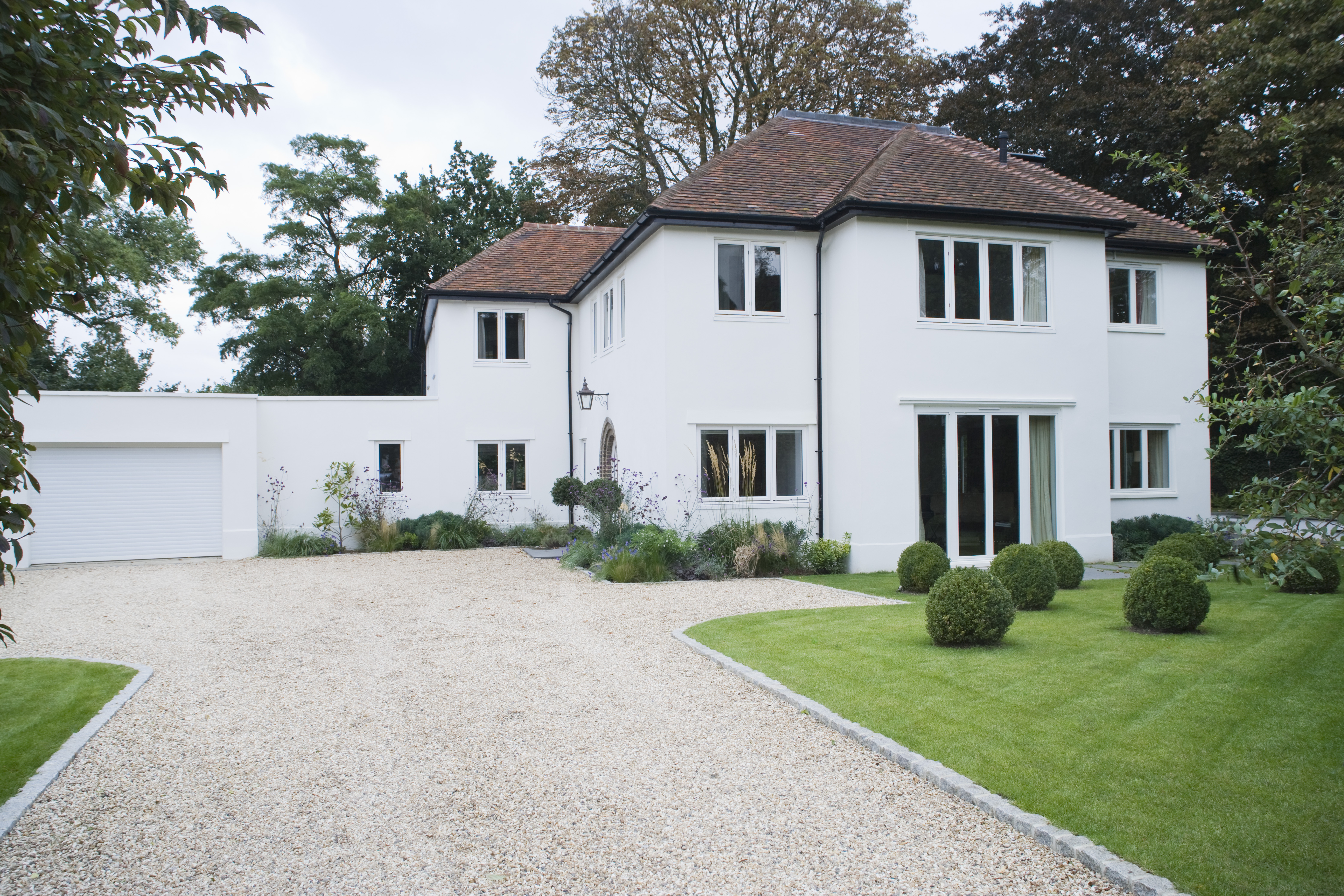 home, weather permitting. Make sure sidewalks have been swept, fallen leaves or branches removed and all trash put away. The first impression of a home counts highly and the curb appeal is where that first impression starts.
8. Show Off Your Smart Home Features
Have a built in video camera system, smart door locks, smart blinds, or other smart features that will stay with the home when sold? Then highlight those features. Leave instructions for how potential homebuyers can try out the smart features of a home, or leave notes on how certain smart features operate like the smart thermostat, smart security system and more.
9. Be Flexible In Allowing Showings
Certainly no one wants to be disturbed late at night or early in the morning but for most other times between 9AM to 8PM homeowners should be expecting the possibility of showings. By being flexible with showings one should even allow for the possibility of last minute showings. One can never tell when the right buyer for your home needs to see the home as soon as possible because their spouse is travelling out of town and they don't want to lose the opportunity to make an offer before they travel. The goal is to sell the home and the more buyers allowed in to see the home the greater the chance a good offer will be presented to purchase the home.
10. Pay Attention To Showing Feedback
Once a home is on the market the most valuable feedback that can be had is from actual buyers who have visited the home. Buyers will be providing feedback on things such as the condition of the home, the overall appeal, pricing and more. If buyers are repeating one constant theme, such as the home is priced too high, the homeowner would be wise to listen to that advice and adjust accordingly in order to make sure the home gets sold.
Bottom Line
Showing time is the actual time a home gets viewed by buyers in person. The in person showing can make or break a sale. By properly preparing your home and keeping it ready when buyers are coming through the home sale is setup for a resounding success.
Additional Resources
About the author: The above article "10 Great Tips For Showing Your Home" was provided by Luxury Real Estate Specialist Paul Sian. Paul can be reached at paul@CinciNKYRealEstate.com or by phone at 513-560-8002. If you're thinking of selling or buying your investment or commercial business property I would love to share my marketing knowledge and expertise to help you. Contact me today!
I work in the following Greater Cincinnati, OH and Northern KY areas: Alexandria, Amberly, Amelia, Anderson Township, Cincinnati, Batavia, Blue Ash, Covington, Edgewood, Florence, Fort Mitchell, Fort Thomas, Hebron, Hyde Park, Indian Hill, Kenwood, Madeira, Mariemont, Milford, Montgomery, Mt. Washington, Newport, Newtown, Norwood, Taylor Mill, Terrace Park, Union Township, and Villa Hills.