10 Great Tips For Selling Your Home
Posted by Paul Sian on Wednesday, April 1, 2015 at 8:39 PM
By Paul Sian / April 1, 2015
Comment
Tips For Selling Your Home
Unfortunately there is no all in one how to guide for selling your home that covers everything from A to Z. There are many websites that give you bits and pieces of the puzzle on how best to sell your home. The main reason for the lack of one size fits all advice is that each home is unique in age, construction, design, furnishings and more. That uniqueness can require a different approach in order to best help that particular home. What may work for one home may not necessarily be applicable to other homes. For example a brand new home or one that is only a few years old may not need new paint, carpeting or mechanical upgrades whereas a home that is 20 years old may need some TLC to have it look its best during showtime. So with this list of 10 Great Tips For Selling Your Home I present some general tips that should apply to any home to help you get the best value in your sale.
Tip 1. Proper Home Pricing
Pricing your home according to Cadillac standards when all your neighbors own Chevy homes is bound to lead to failure. Generally it just won't work. Even if your home does have Cadillac features compared to everyone else in your neighborhood that does not mean buyers are ready to pay the Cadillac price in a Chevy neighborhood when one town over they get a Cadillac home in a Cadillac Neighborhood. So if the pricing of your home is out of line with that of your neighbors you will face a long road ahead trying to sell that home. In my post How To Price Your Home To Sell I cover the best ways to price your home that will result in shorter time being spent on the market and quicker time for you moving onto your next step after the home sale.
Tip 2. Curb Appeal
Curb appeal is another thing all homes can address. Having just recently come through a cold winter it is easy to see where the grass has gone bare in patches, certain plants may have died or some other weather related issue has taken some of the shine off of your house. Improving these curb appeal related issues help buyers get drawn into a property because they want to see more. If instead what they see is something comparable to a minefield mixed with a field of weeds then the buyers will be turned off, or worse they will come in expecting to get a bargain deal on the house. If you are wanting to sell your house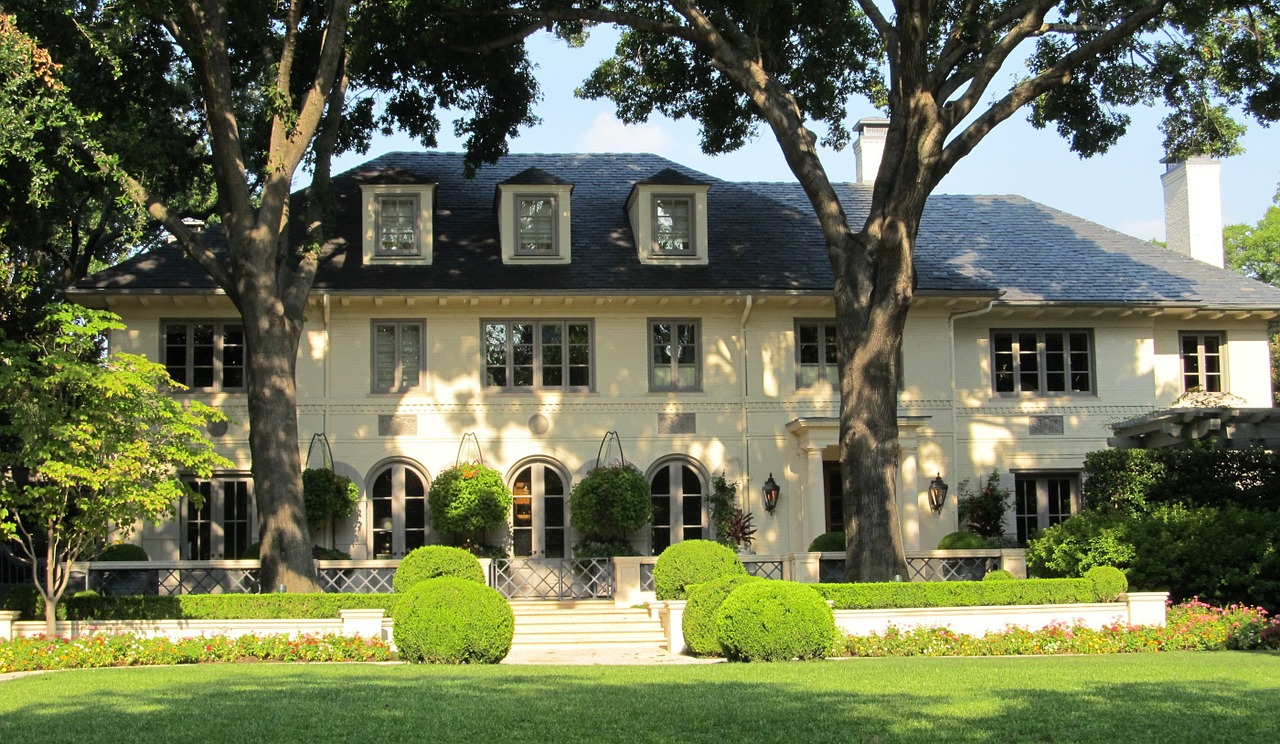 as a bargain deal then it may be fine to leave things as is. But if your goal is to try and get the best amount from the sale of your home, then addressing curb appeal should be on the top of your list. For more tips on how to improve your curb appeal check out this Listoic piece entitled "17 Easy and Cheap Curb Appeal Ideas Anyone Can Do" and also this piece written by Realtor Karen Highland "10 Ways Elbow Grease is the Secret to Great Curb Appeal".
Tip 3. Depersonalize your home
When buyers come to your home you want them to be able to imagine themselves living in your home. Buyers will have a harder time visualizing themselves in your home if they see you living in your home through pictures, trophies, personalized items and more. By removing those things from your home that personalize it you increase the likelihood of getting an offer.
Tip 4. Declutter your home
Have you collected a lot of trinkets or other collectibles and filled your home with them? If you do have a cherished collection you should pack and store your collectibles so when buyers come through they pay attention to the home and not to your collectibles. A few collectibles here and there should not cause too much of an issue unless they are valuable, in which case for security reasons you should be putting them away since there is always the risk of damage or loss for those things when left out. Not everyone will take care of your things the way you do and accidents can happen during showings, so if in doubt pack it up and store it some place safe. For those with a lot of stuff to put away start early and I would suggest getting a storage unit to store your stuff. Not only does it reduce the clutter in your home for those items you have packed up, it also prevents making your basement or other storage area look small due to it being overloaded with boxes. For tips on choosing the right storage facility I would recommend reading Realtor Anita Clark's post "What to Look For When Choosing a Storage Facility".
Tip 5. Make the deferred repairs
Many homes may have some repairs that are needed but no action has been taken since it is not quite that broken yet or our DIY fix may have temporarily taken care of it. If you are sure that the DIY fix looks professionally done and was done in accordance with the electrical or plumbing codes it may be good to go. Anything less and you run the risk of sinking your deal when a home inspector comes through and discovers the DIY fixes were not up to the proper standards. So if you have any repairs in your house that need to be addressed get them fixed before you list your home for sale.
Getting the repairs done before putting your home on the market will save you money upfront by being able to control who performs the work. Believe it or not a buyer can request you make a repair using their suggested contractors which may cost more than you want to pay. Yes you can say no to the buyers request and instead use a contractor of your choosing, but because of that minor change the buyer may think twice and walk away from the offer. Don't risk it, do the repairs before hand and you won't run into that problem. If you want you can even bring through a home inspector before hand to do a pre-sale home inspection and they will point out all the issues that could come up.
Tip 6. Cleanliness and Odors
If you cook any foods with heavy smells (think garlic, onions, oils) or have a smoker in the house then some of those smells can embed themselves in your home and home furnishings. Those smells can linger in carpets, curtains, other fabrics and more, so you need to work on getting rid of those smells. Steam cleaning carpets and furniture usually can help remove the smells when you use a quality cleaning service. If you have pets in the house a steam cleaning will help with pet odors as well. If pet odors or pet damage cannot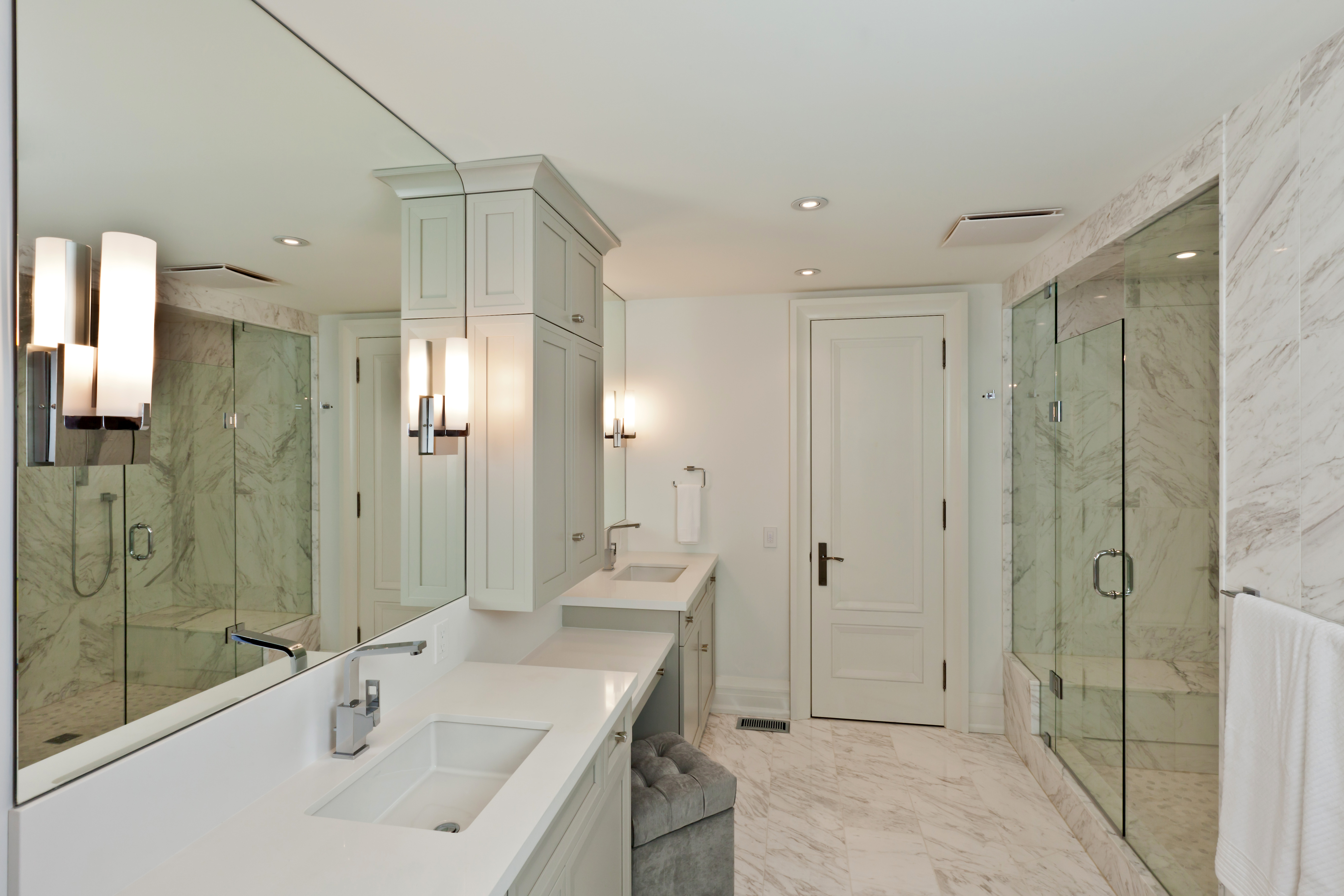 be removed then you should look into replacing carpeting, drywall, or moldings where pet damage is visible and likely to detract buyers from falling in love with your house. Realtor Bill Gassett covers many more excellent tips on dealing with pets when selling a home in his post "Tips To Sell A Home With Pets".
For those who fry a lot of foods or cook with oils pay attention to the cabinets and other fixtures close to the cooking area. Often times vapors from cooking food have a tendency to stick to things that are near the cooking area and over time can lead to a buildup of grease and grime. Put in some extra effort with a good cleaning solution to remove the grease and grime from those areas to make the cabinets sparkle.
The rest of the house needs attention to. Mold and mildew in the bathrooms, dust accumulation, dirty windows, and more should all be addressed to make your home sparkle. A home that looks great from top to bottom will impress buyers.
Tip 7. Make sure your home is accessible to buyers
It is hard in the every day rush of life to keep your house in tip top shape. Then to add to that you have let in potential buyers at random times during the week, sometimes with little notice given. While there may be temptation to reject appointments because it is during dinner time or because you could not get everything 100% in order don't do it. Reject any potential showing and you run the risk that buyer will not return. Right now this process is about the buyers convenience. Make it more difficult for the buyer to see your home and you run the risk of them deciding to skip yours and look at others. End result is a potential lost deal. As noted in my post 6 Reasons Why Your Home Did Not Sell lack of access for buyers is a reason a home on the market will expire with no offers. Once you have an offer on your house the hustle and bustle of showings will reduce.
Tip 8. Staging your home
While home staging does cover some basic tasks already discussed (clean home, declutter, depersonalize) there is also an aspect that is missed at times. The depersonalization and decluttering may have taken the life out of your house so to bring that life back it is advisable to add some neutral decoration pieces and neutral décor. Yes it may seem counterintuitive to remove aspects from your home that give it life and then add something else back again to liven it up. The idea behind staging is to remove personal items that make the home yours and instead replace with non personal items so the buyers can imagine themselves in your home. There are professional home staging services that help you do this by switching out or moving furniture and decoration to improve the flow of your home. If you don't want to hire someone to help you stage you can always ask friends to lend you extra home furnishings that they may not be using and which would help add nice qualities to your home decor. Realtor Lynn Pineda's post "Stage Like A Pro: 3 Ways to Set Your Home Up To Sell" covers many great tips and tricks on home staging.
Tip 9. Fresh paint does wonders
For an older house putting on a coat of fresh neutral colored paint does wonders for the house. It removes signs of aging inside of the house and brightens up the look outside of the house. Some of those wall stains made by the kids or pets are now unseen due to new paint. Ceilings and walls also look brighter with fresh paint. On the exterior fresh paint along with caulking where needed removes signs of weather wear and tear which make the home more visually appealing.
Tip 10. Hire a great Realtor
A great Realtor will do more than just put up a sign on your property and place your home in the MLS. A great Realtor will explain their selling strategy, explain the reasoning behind their pricing recommendation, be able to take great pictures and videos of your home and be there for you when you need them. With 80% of home transactions involving the use of Realtors you need to make sure you have the best on your side. Realtor Kyle Hiscock's post on "How to Interview A Realtor When Selling Your Home" has lots of great information on what great Realtors will be doing to help you sell your home.
About the author: The above article "10 Great Tips For Selling Your Home" was provided by Paul Sian. Paul can be reached at paul@cincinkyrealestate.com or by phone at 513-560-8002. With over 10+ years experience, if you're thinking of selling or buying, I would love to share my marketing knowledge and expertise.
I service the following Greater Cincinnati, OH and Northern KY areas: Alexandria, Amberly, Amelia, Anderson Township, Cincinnati, Batavia, Blue Ash, Covington, Edgewood, Florence, Fort Mitchell, Fort Thomas, Hebron, Hyde Park, Indian Hill, Kenwood, Madeira, Mariemont, Milford, Montgomery, Mt. Washington, Newport, Newtown, Norwood, Taylor Mill, Terrace Park, Union Township, and Villa Hills.